Articles
April 22, 2016 07:11:07 EST
We found 13 hilarious military memes from around the internet and collected them for you. It's kind of what we do on Fridays.
---
1. Being able to just pick it up and shoot is a great feeling (via Military Memes).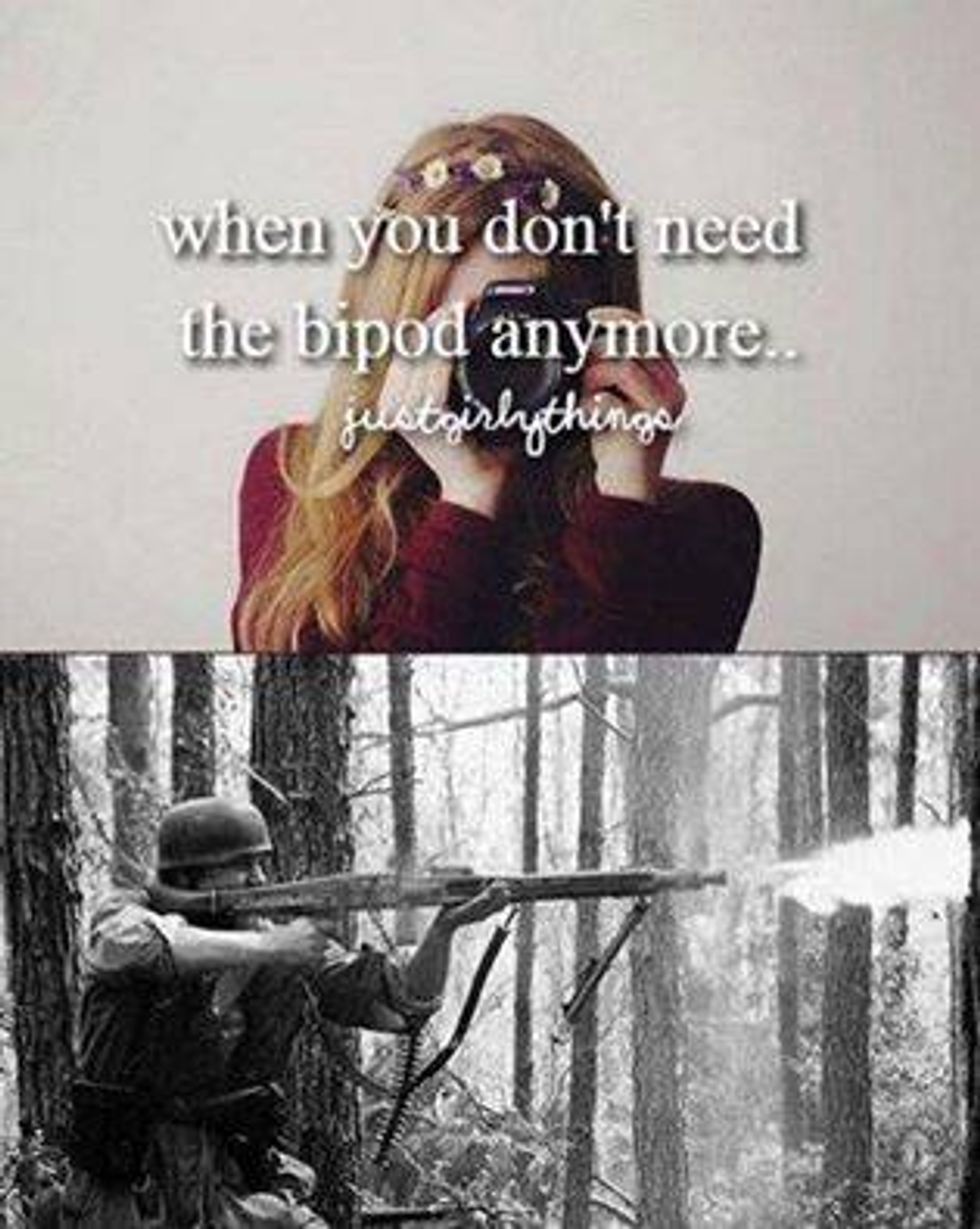 Some things needed the bipod more than others.
2. Sure, sure, sure. Clean, clean, clean (via Devil Dog Nation).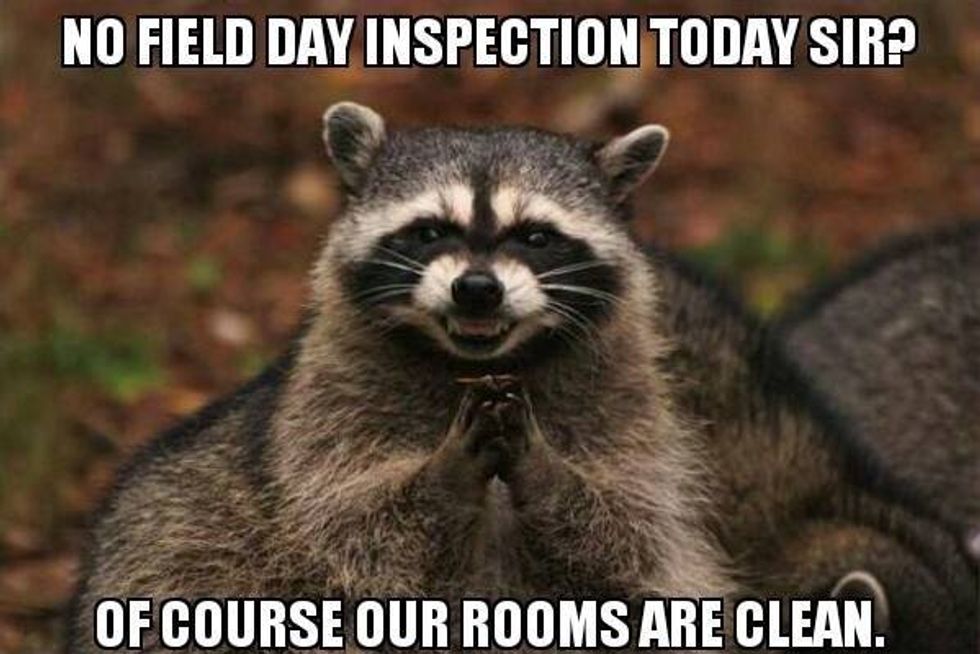 You know how famous the barracks are for being clean, right sir?
3. Best part is, Plan C is an M4 and Plan D is an M9 (via Devil Dog Nation).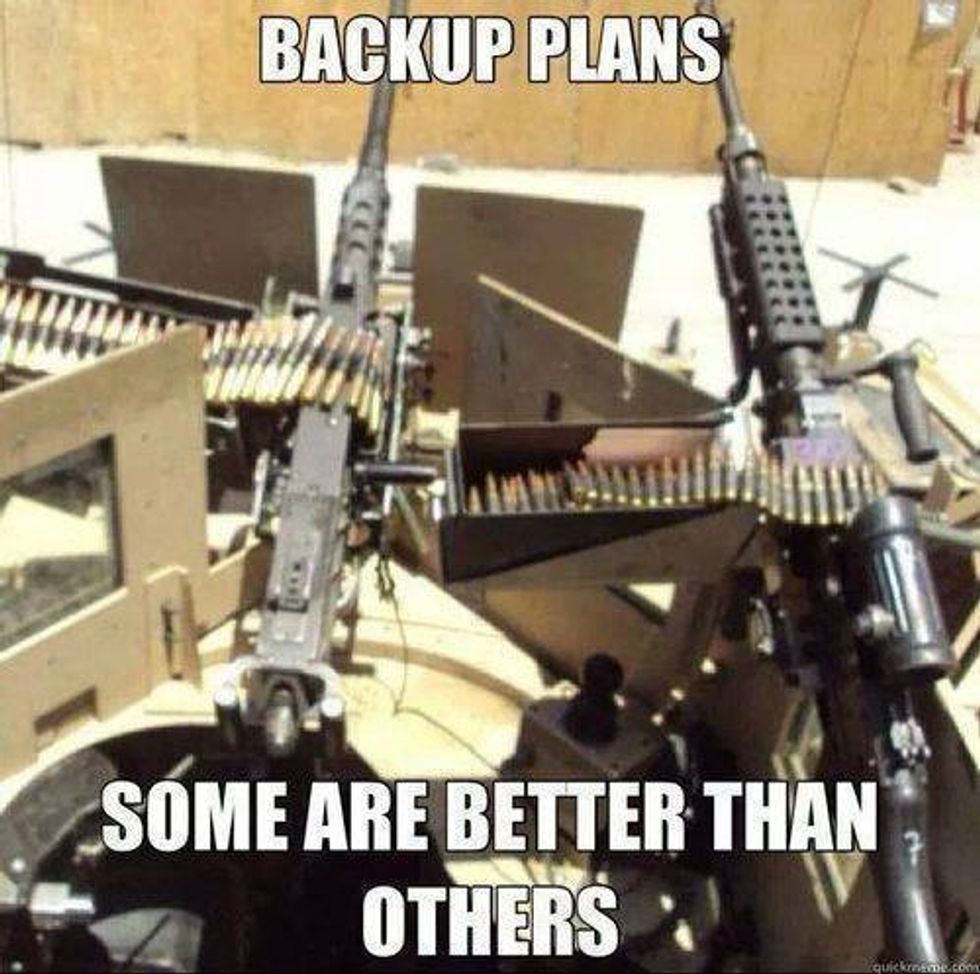 Plan E is a KA-BAR so you're screwed even then.
4. Yup, sorry man. Mandatory training across the force (via Air Force Nation).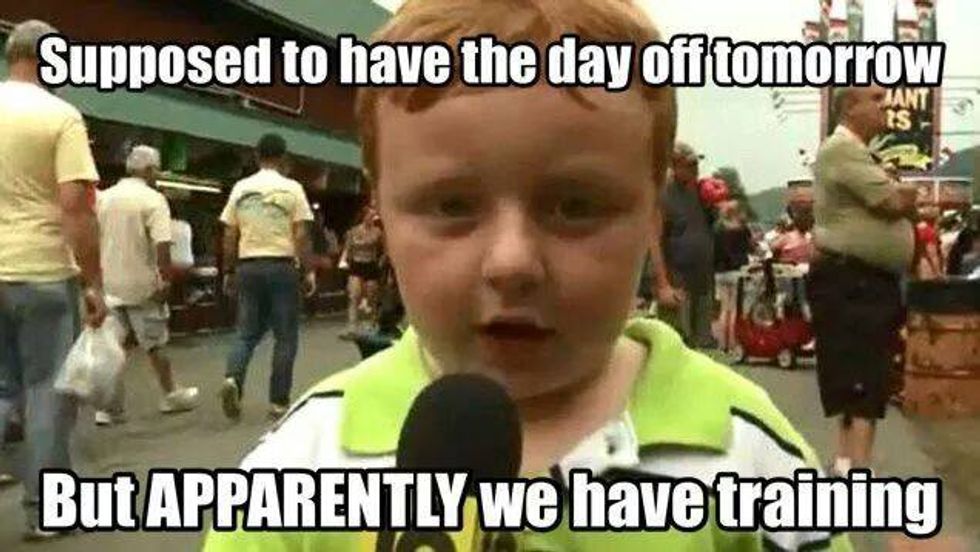 Otherwise, how will people know it's important to wear a PT belt?
(via Sh-t my LPO says)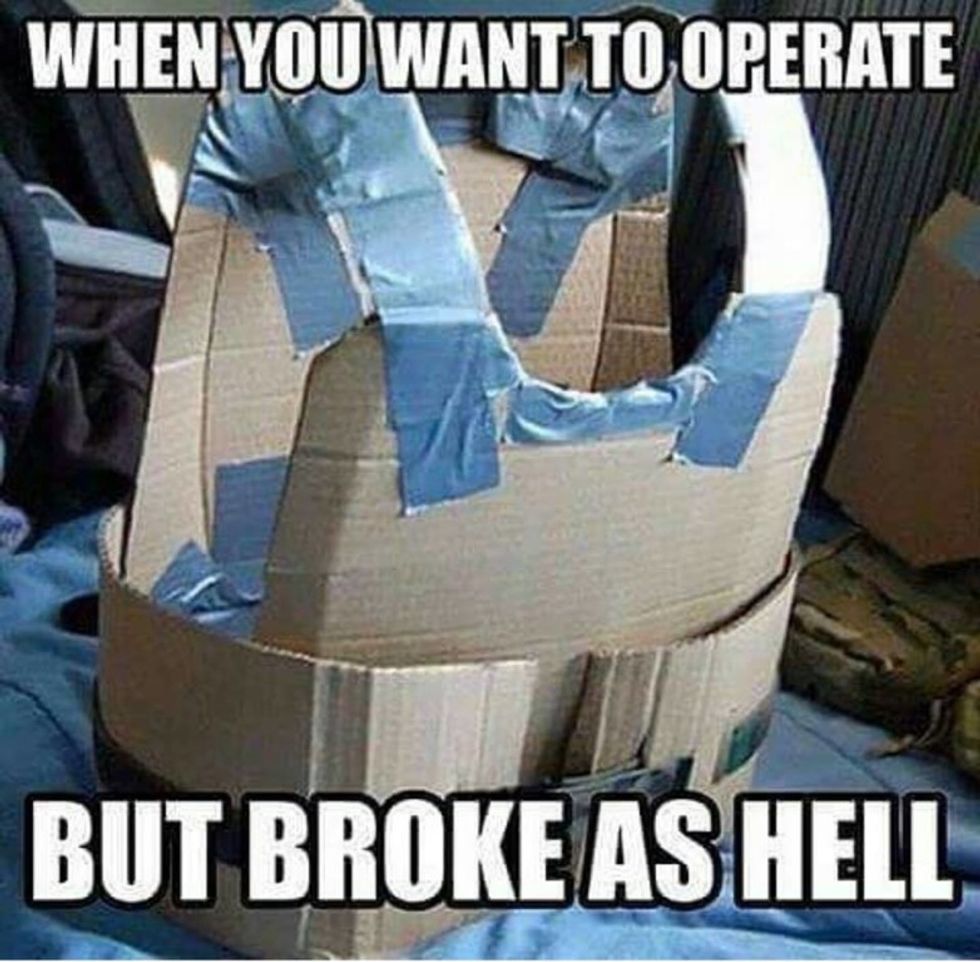 Should probably find some camouflage tape for that.
6. The Marines might be coming out ahead in this one:
(via Pop Smoke)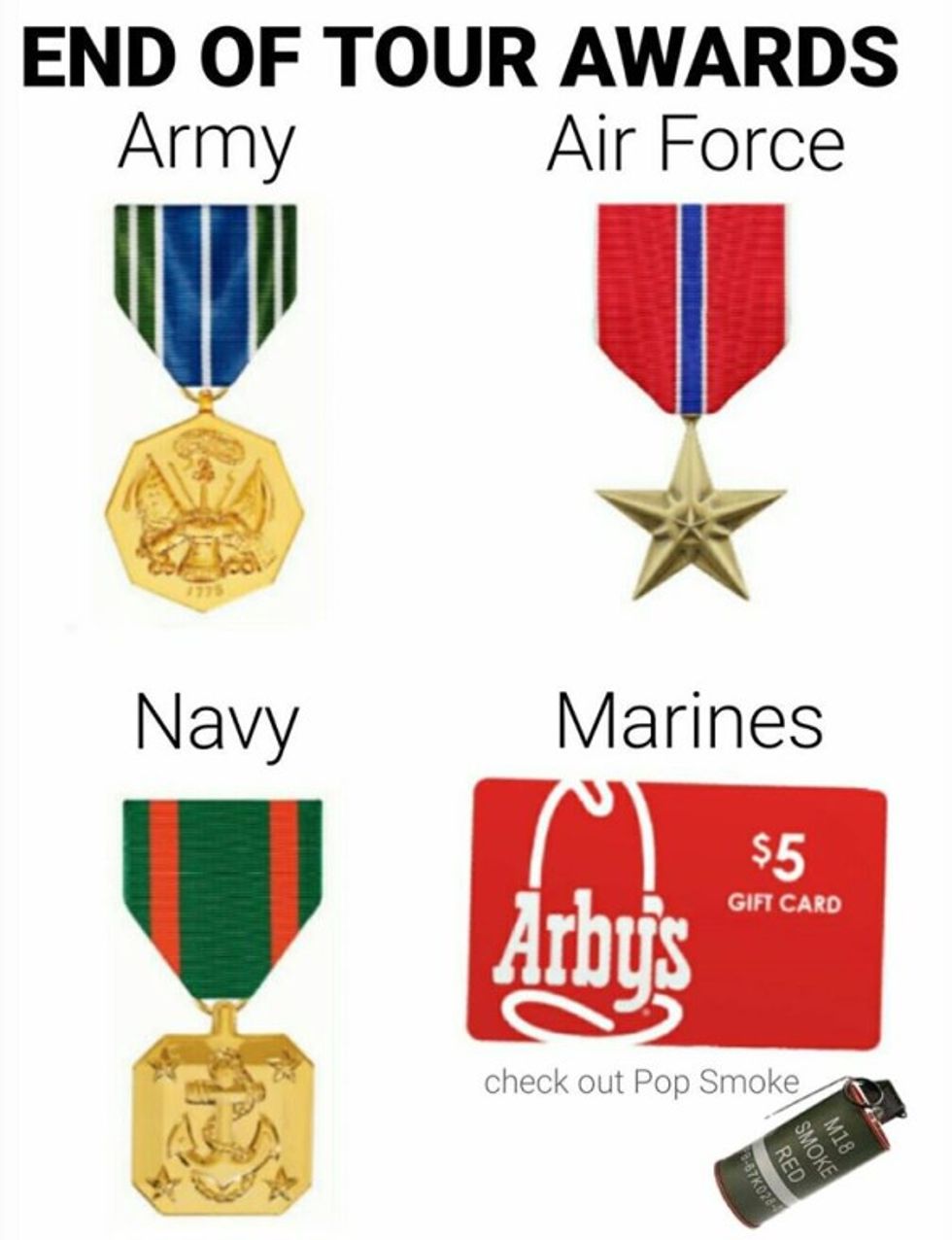 Sucks that it's Arby's, but it's still five bucks more than anyone else is getting.
7. When we say everything stops for colors, we mean everything (via Coast Guard Memes).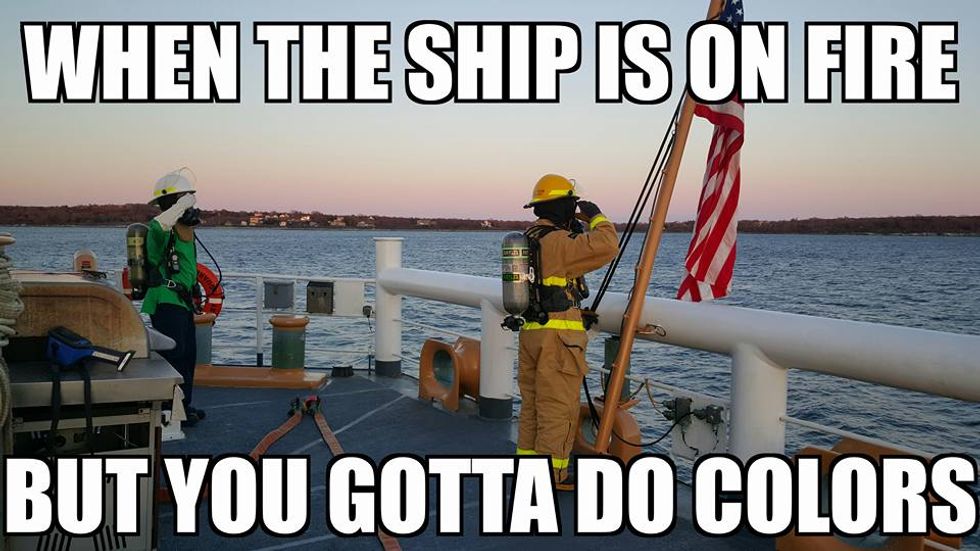 Now, fold the flag properly. The gloves are no excuse.
8. Seriously, Carl. We're all hoping (via Military Memes).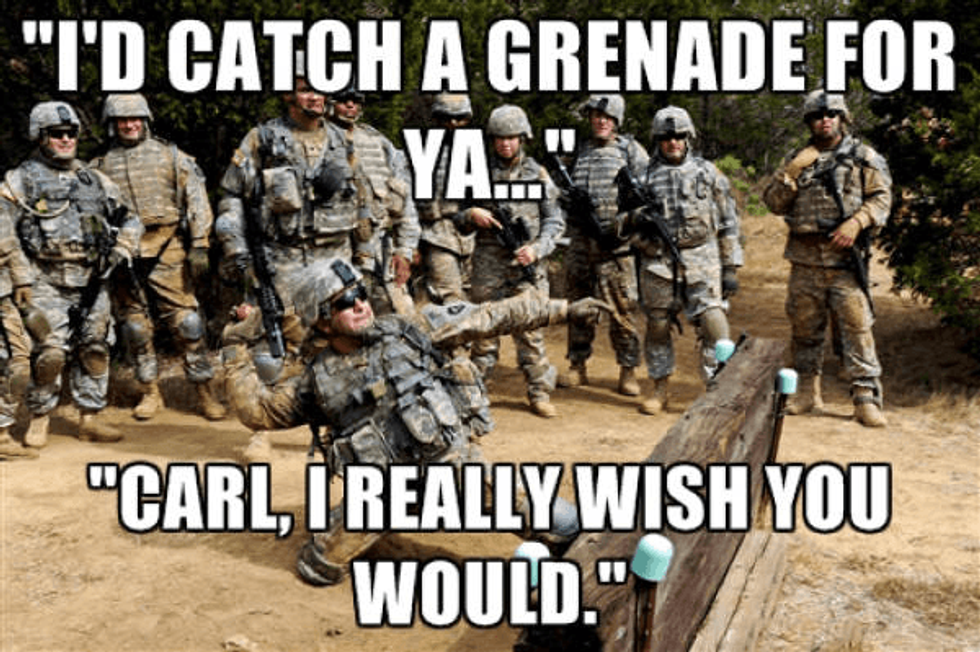 Just kidding. We'd be heartbroken. Maybe.
9. These boots are going to be about 20 volts shinier than they used to be (via Sh-t my LPO says).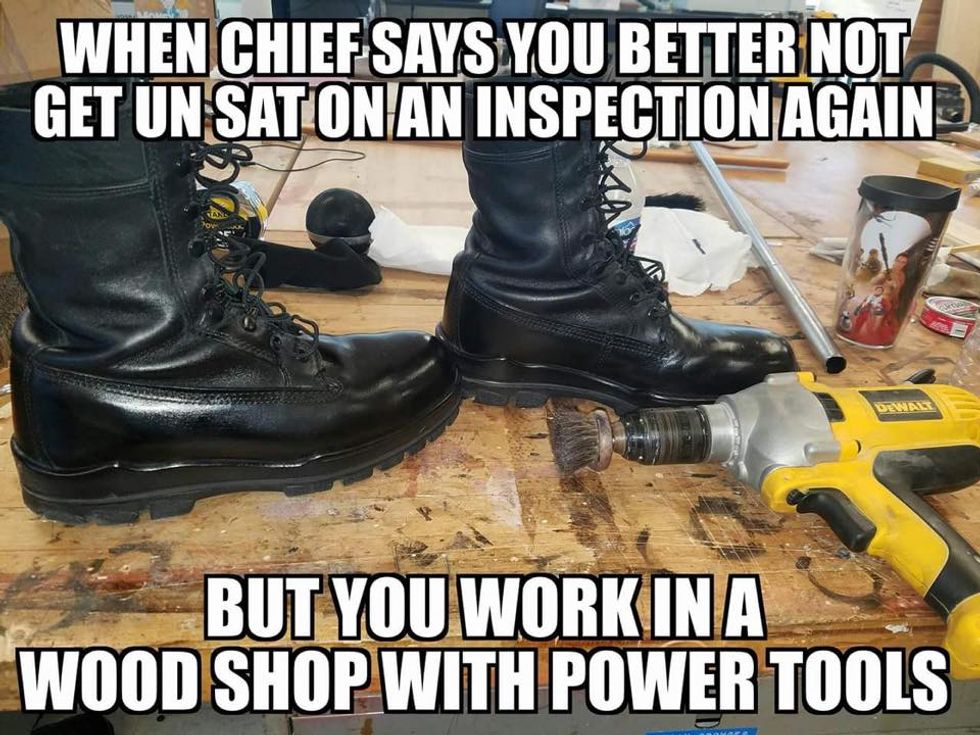 Nice coffee mug, by the way.
10. BRRRRRT!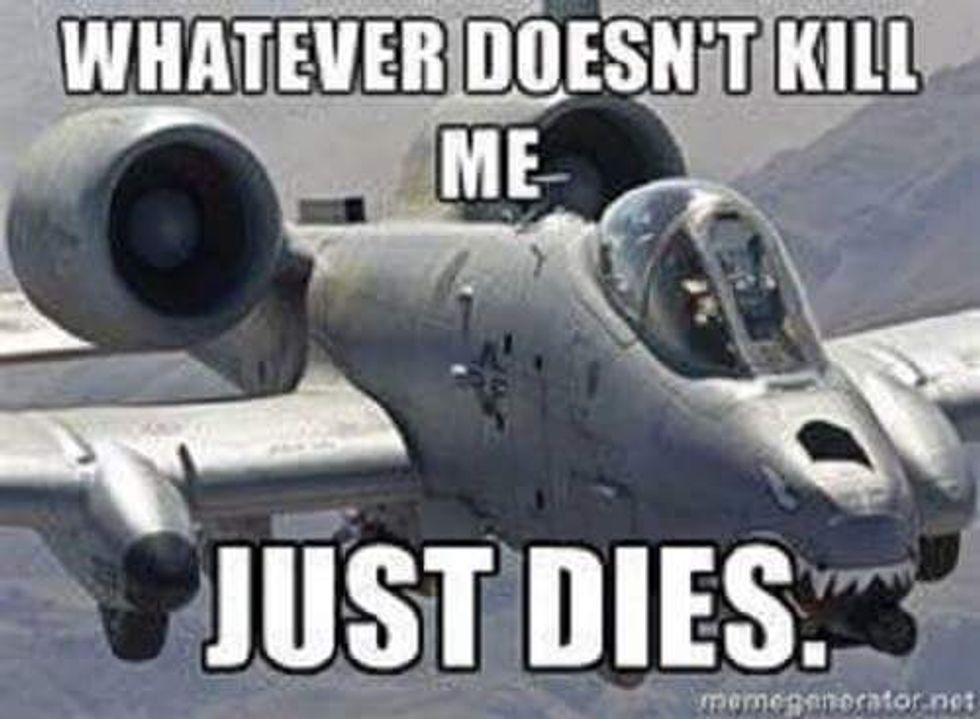 Also, whatever tries to kill my grunts, whatever wears the wrong flag, etc. The list is pretty long.
11. The Coast Guard knows what brings all the recruits to the station (via Coast Guard Memes).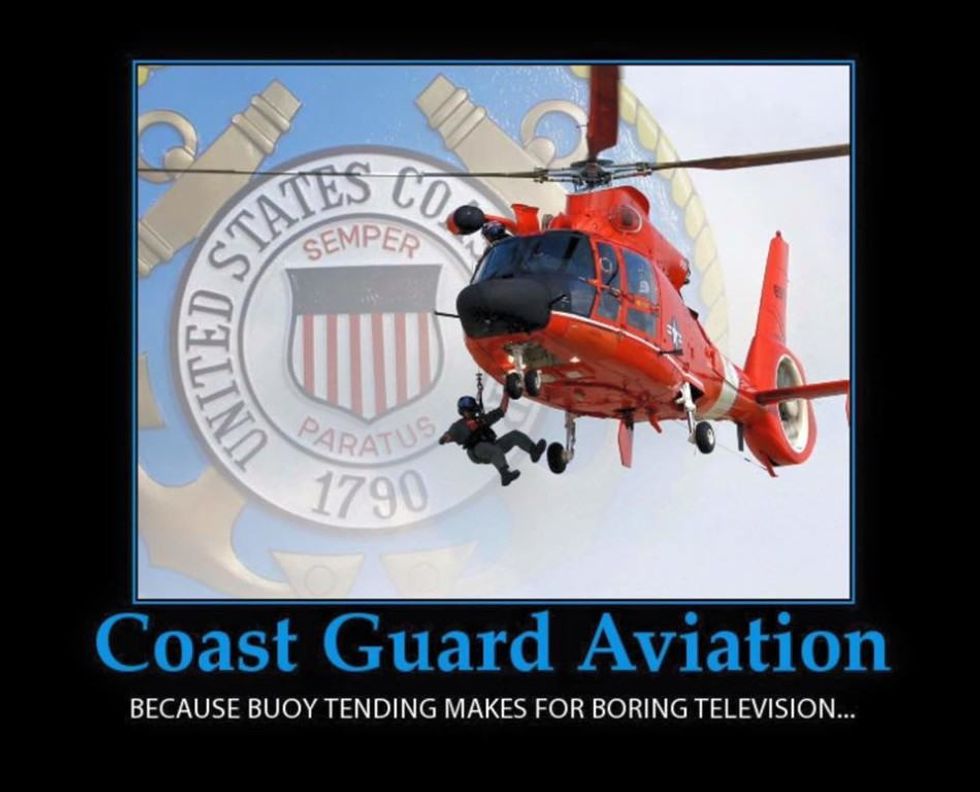 Remember high schoolers, the services are carefully selecting what parts of the military they show you.
12. Don't remember going over the procedures for this in sustained airborne training:
(via Military Nations)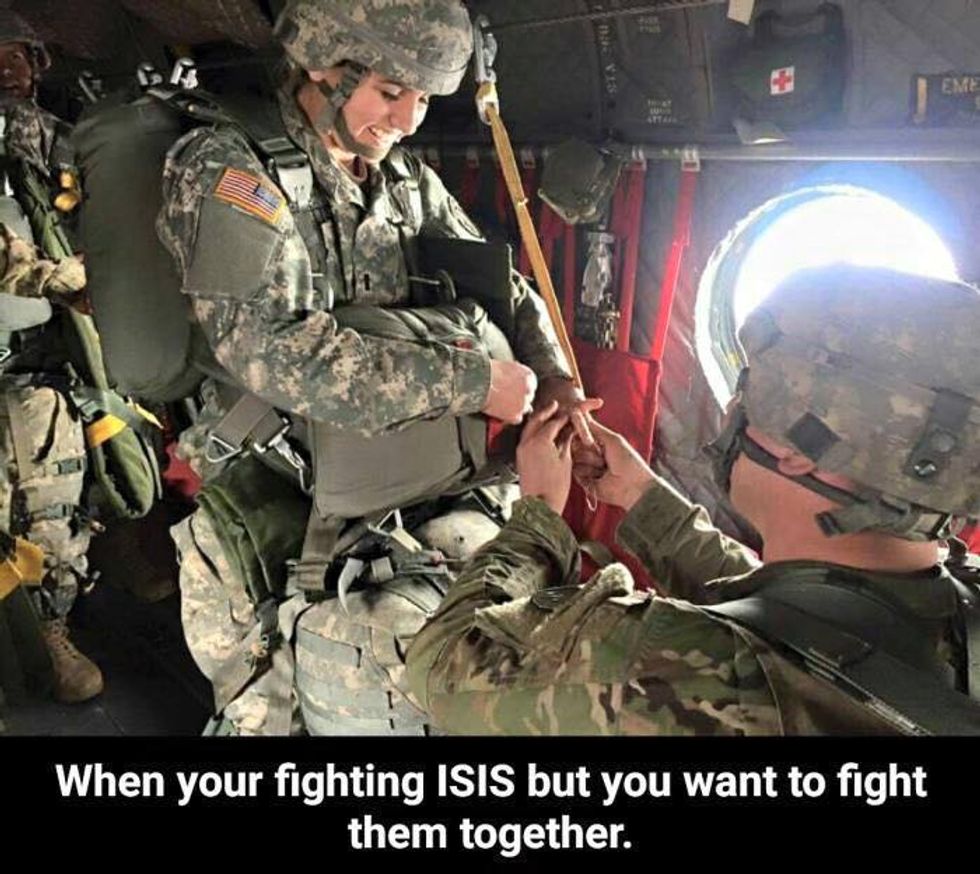 But congrats to the happy couple!
13. Do the Marines consider properly spelled words to be classified information?
(via Military Memes)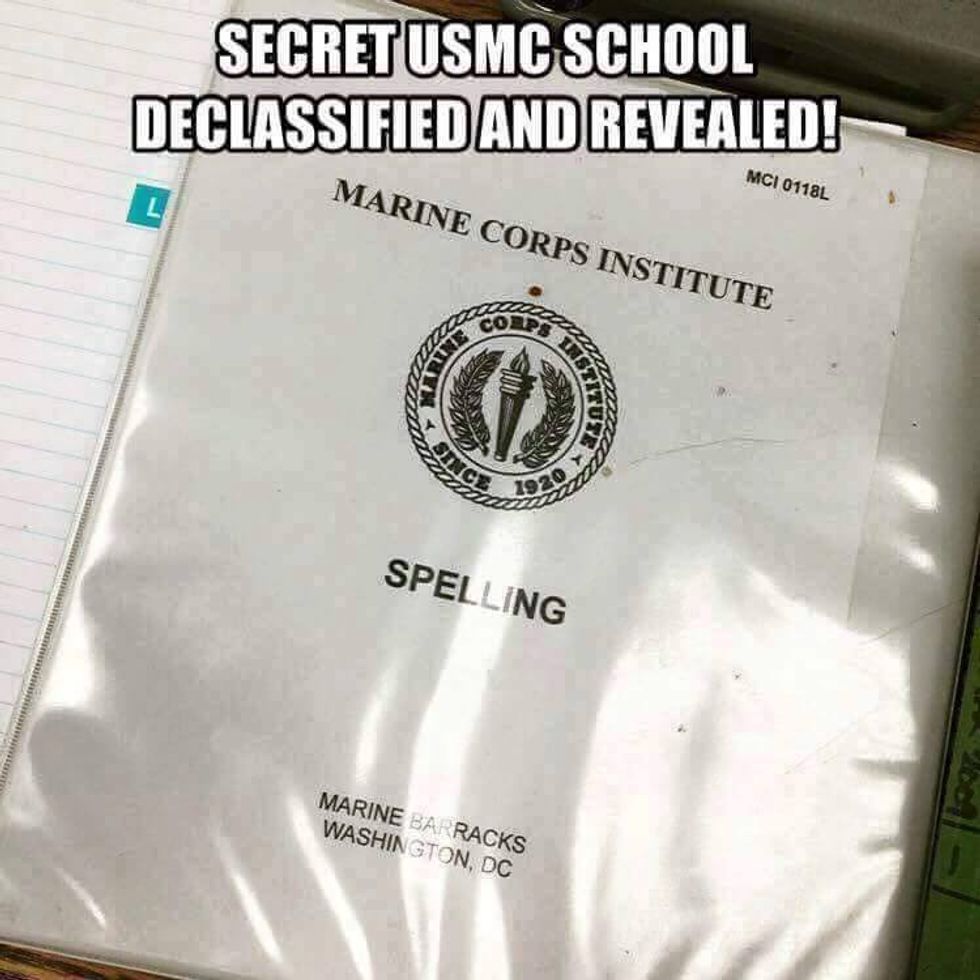 This explains so much.