Articles
January 01, 2016 02:58:17 EST
Happy New Year's! We didn't do anything special. It's the same basic idea from last year: 13 awesome memes from around the Internet.
---
1. Gen. Washington believed in proper accountability (via Team Non-Rec).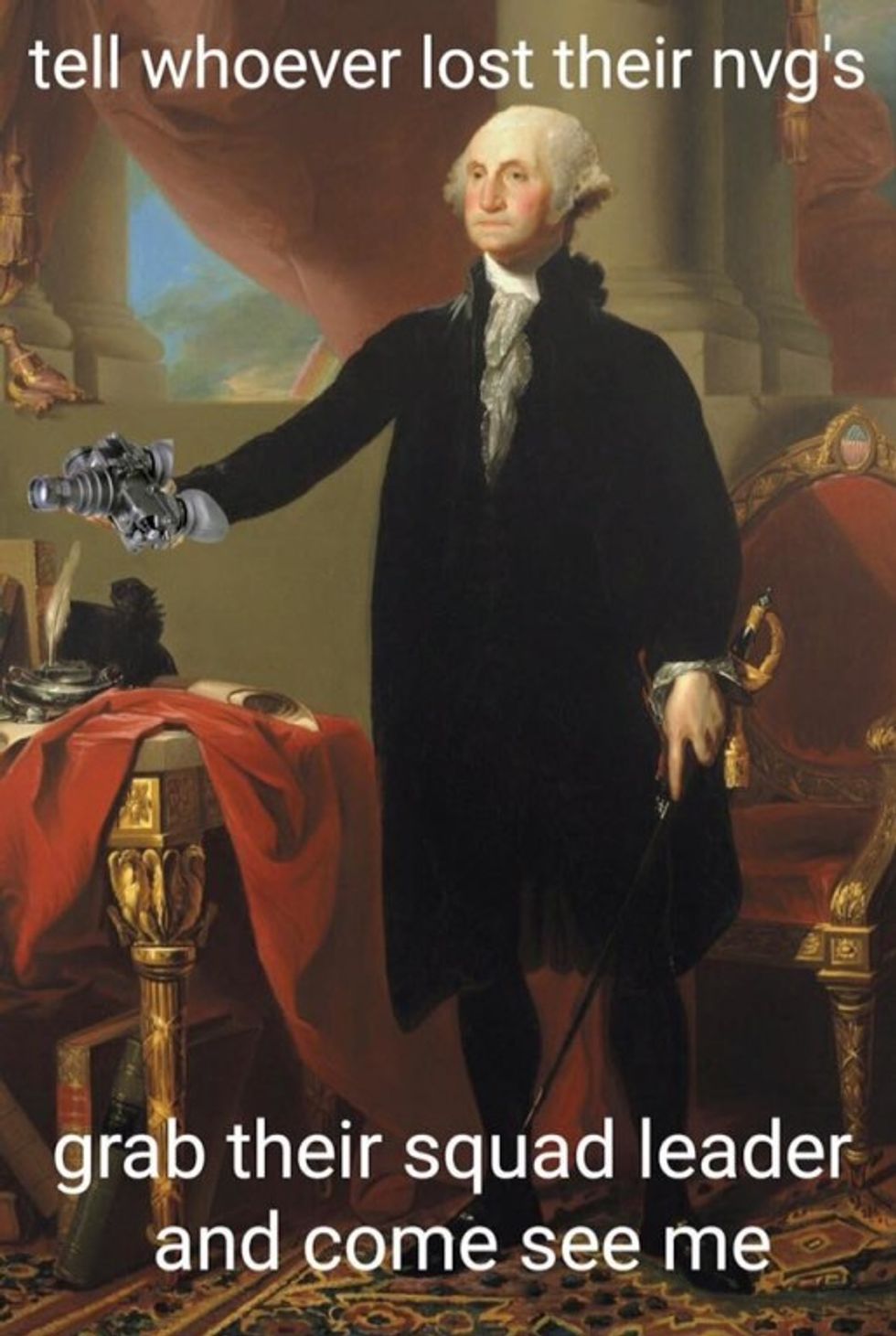 No one went anywhere in Valley Forge without their weapon and night vision.
2. When the pilot can't find the KC-130 and has to stop and ask for directions:
(via Air Force Nation)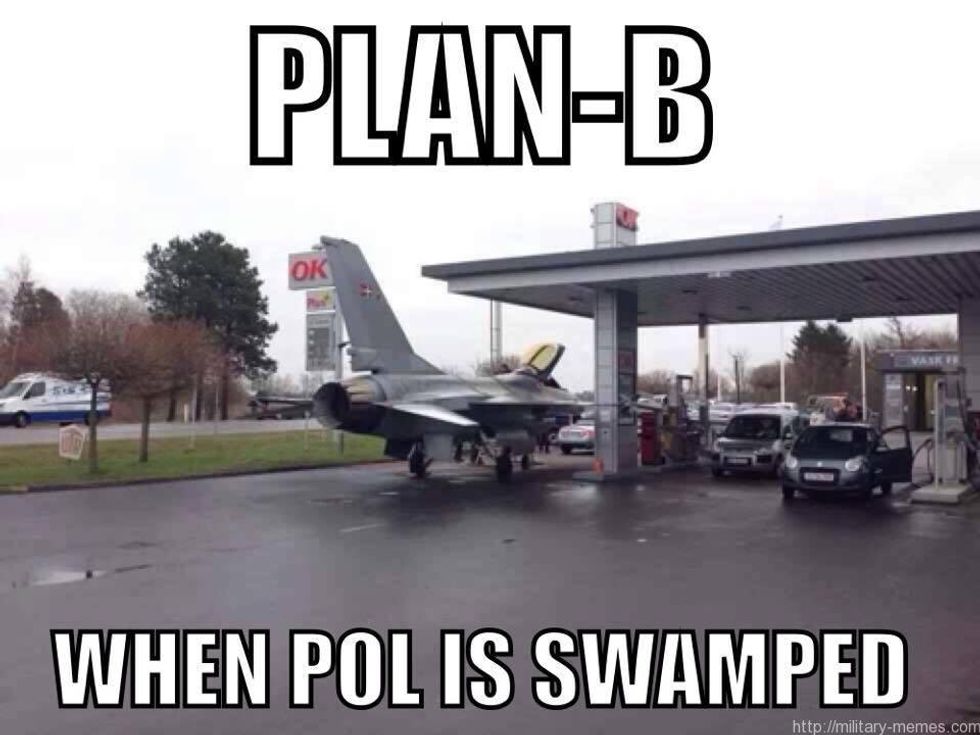 Now he just has to find somewhere to turn around and take off.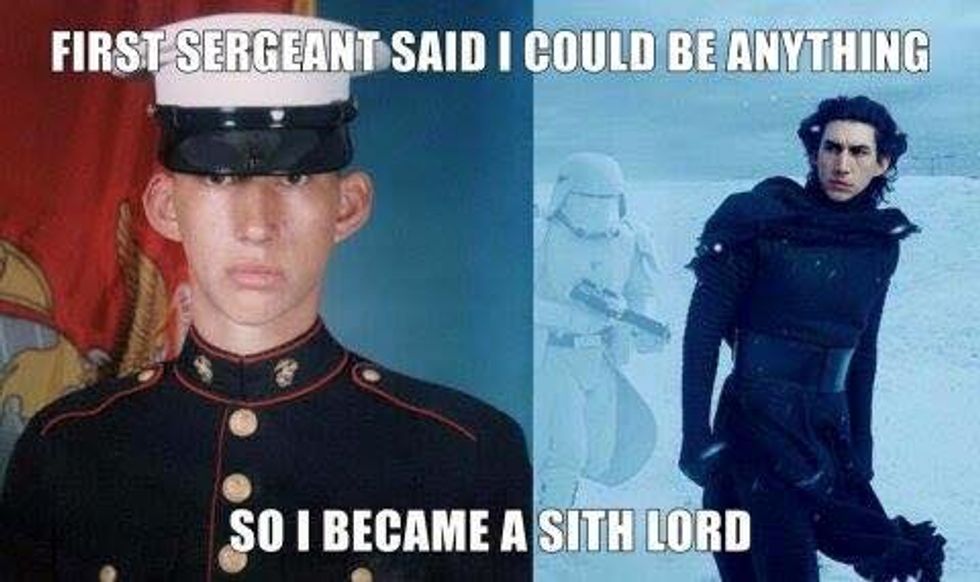 If this were real, Starkiller Base would become the top re-enlistment destination.
4. Because professionalism and talent are completely separate traits:
(via Air Force Nation)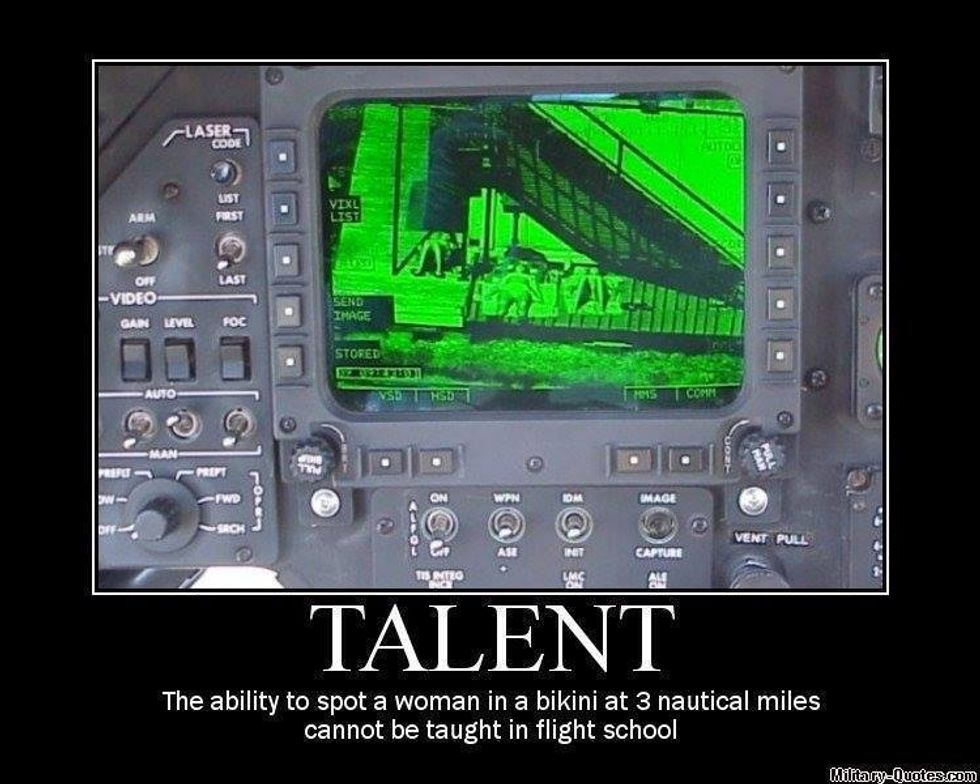 This saved screen probably got someone in trouble.
5. It'll be great. A nice, country drive (via Military Memes).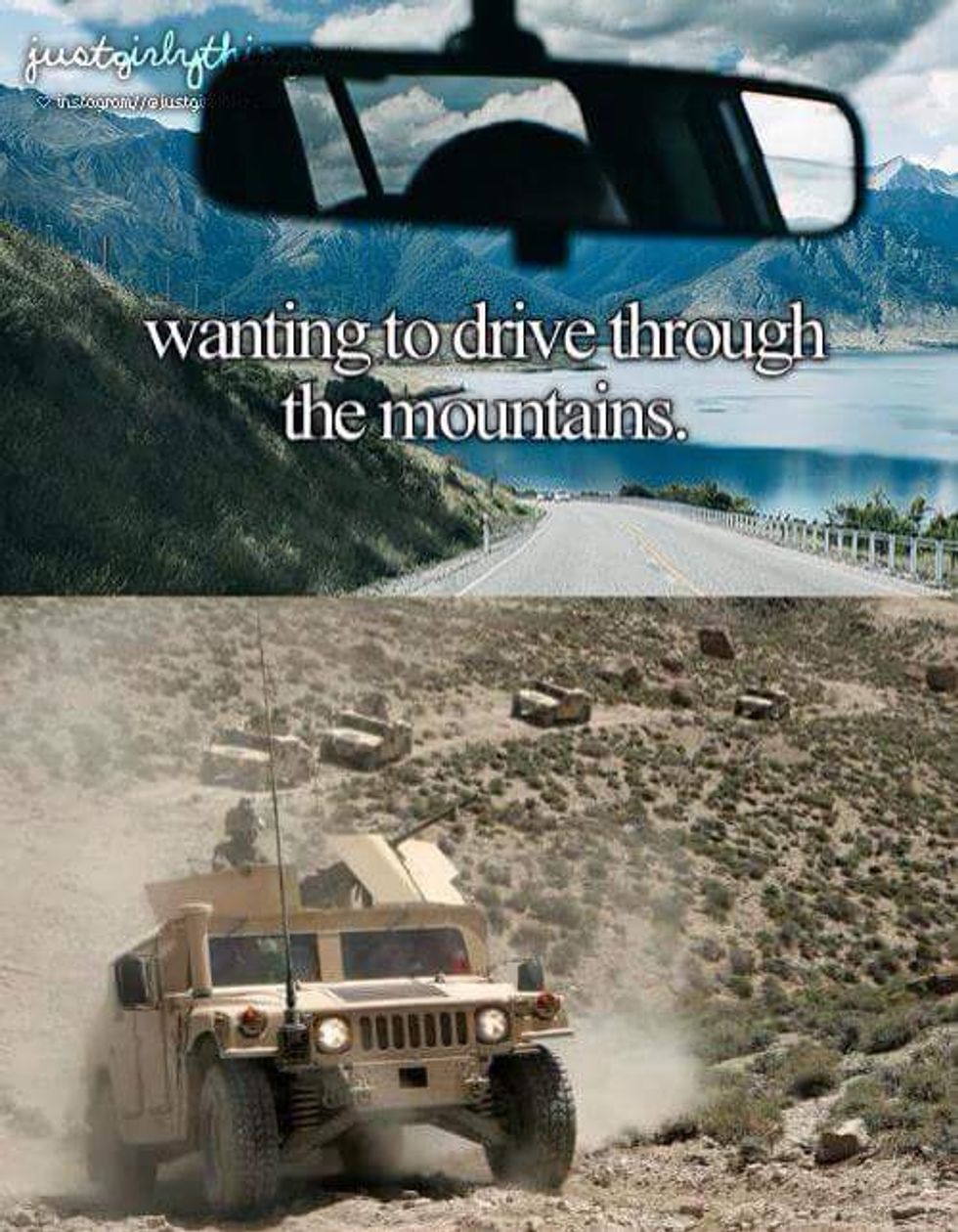 Just remember to do 5 to 25-meter checks for IEDs at every stop.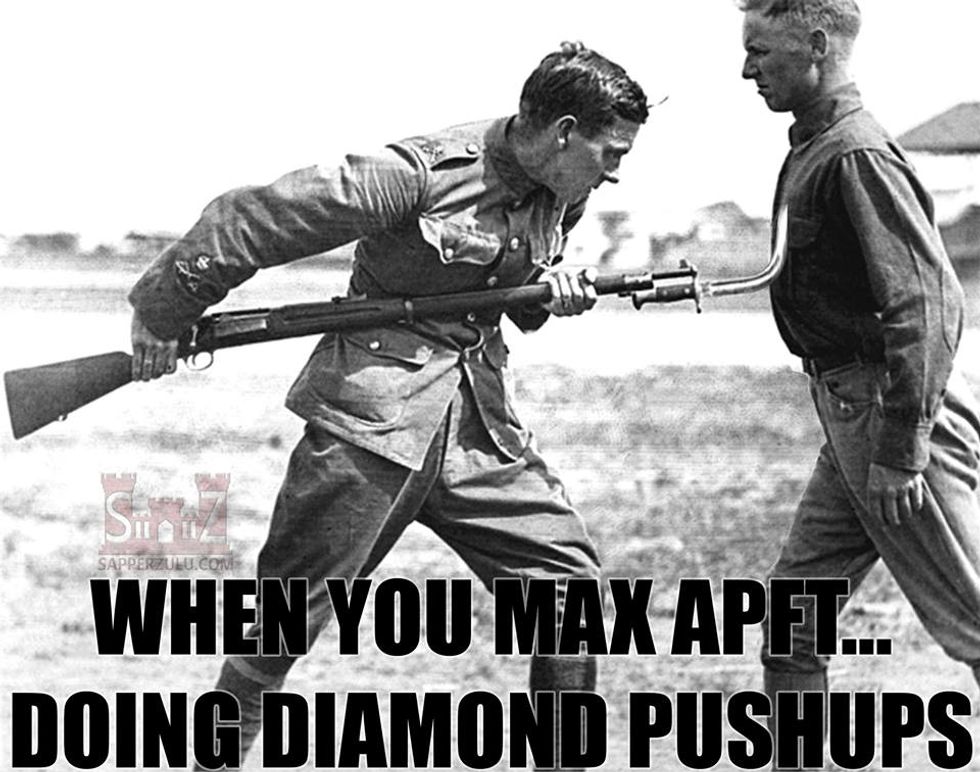 Maybe do legs some days, just to balance it out.
7. It's probably not a Facebook hoax this time (via Coast Guard Memes).

Finally, a ship perfect for all those unpatrolled puddles.
8. How combat engineers announce their arrival: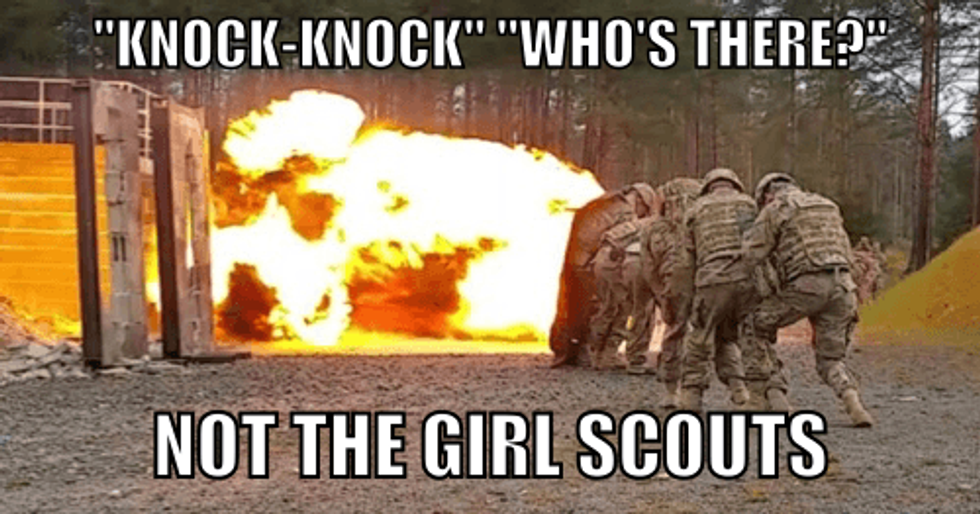 They probably didn't bring cookies.
9. That lance corporal life:
(via Military Memes)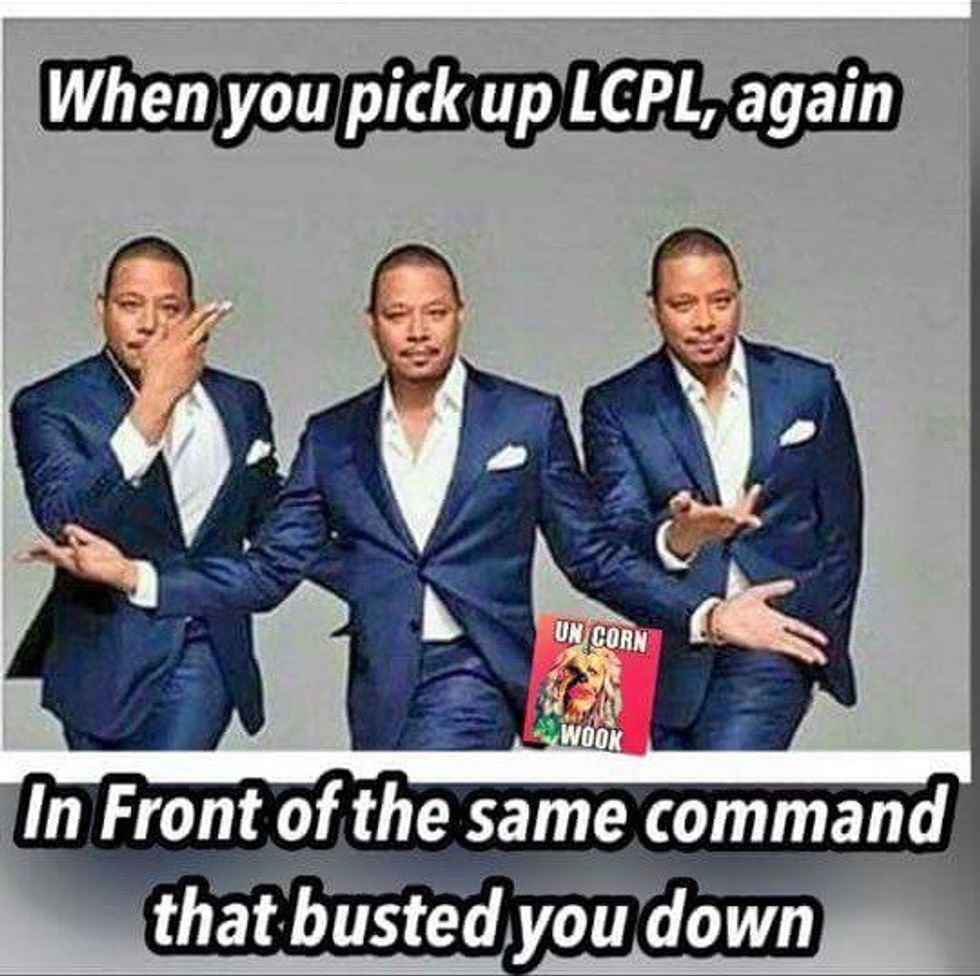 Don't hate the lance corporal, hate the promotion system and attrition problems that leave you stuck with him.
10. 10 bucks says this was a profile pic within 24 hours (via Humor During Deployment).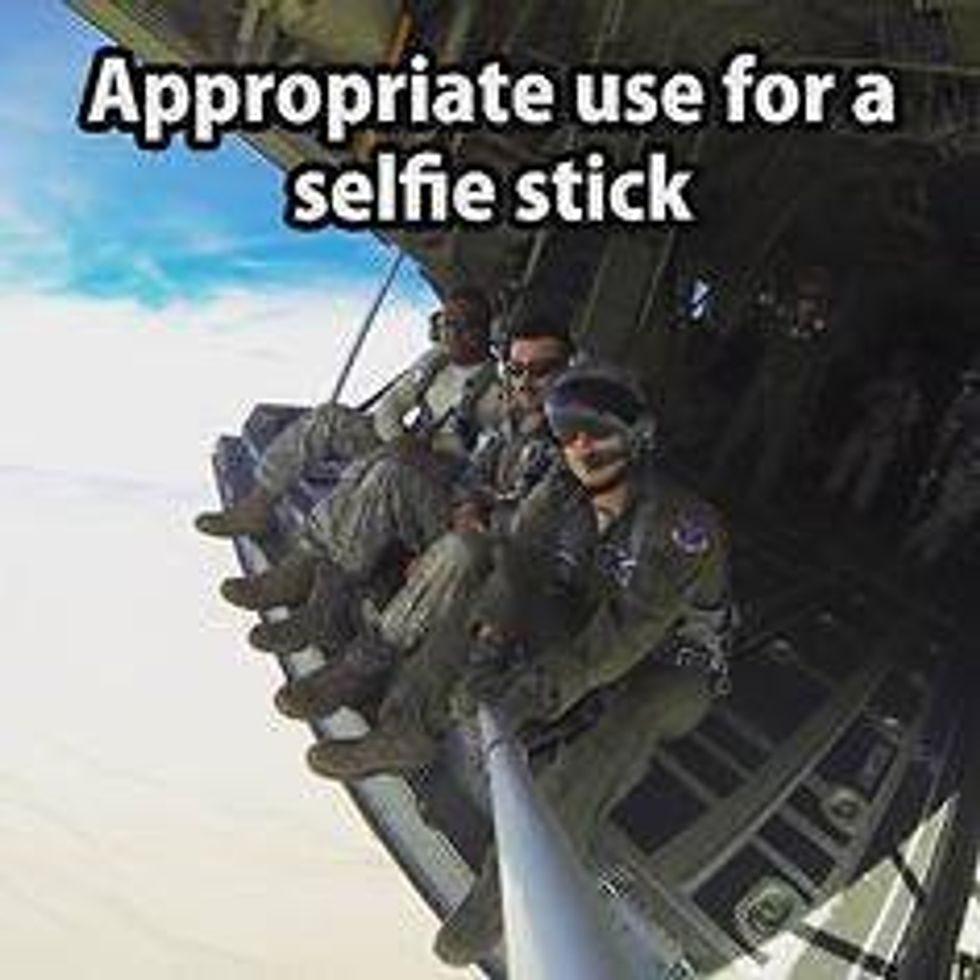 Would've gotten more likes if the airmen carried weapons up there.
11. Try to be more specific, photographer (via U.S. Army W.T.F! moments).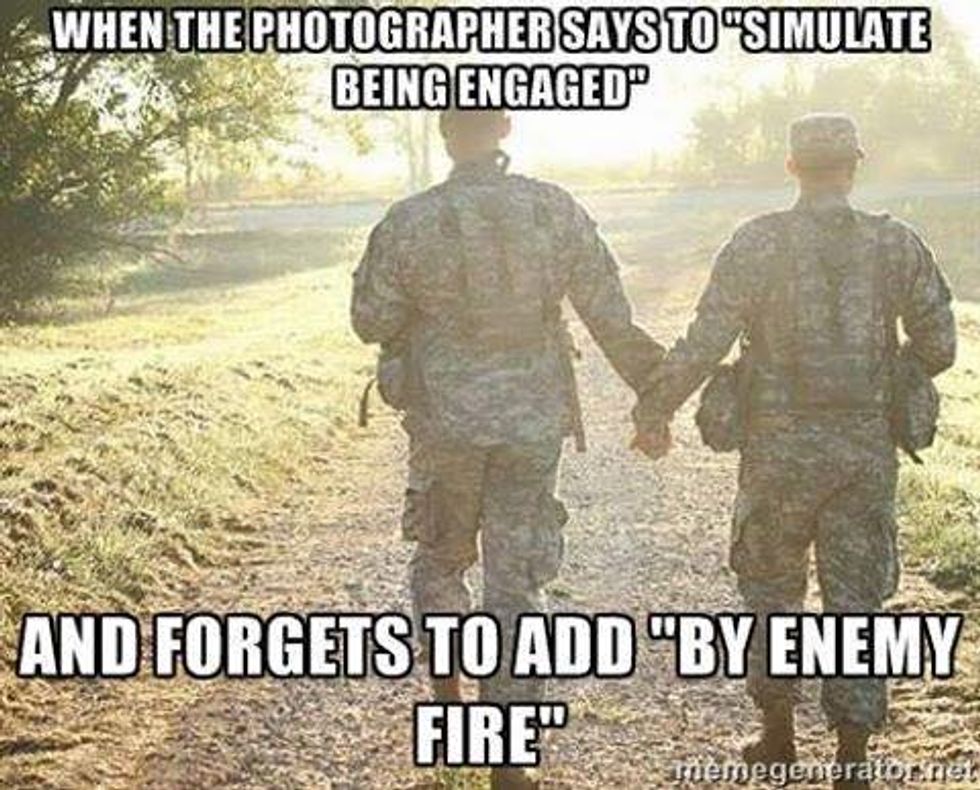 Also, it looks like first sergeant said to bring Camelbaks but forgot to say, "with water."
12. Everyone makes fun of the PX Ranger until he's the only one who gets to duel the Jedi wannabe (via Broken and Unreadable).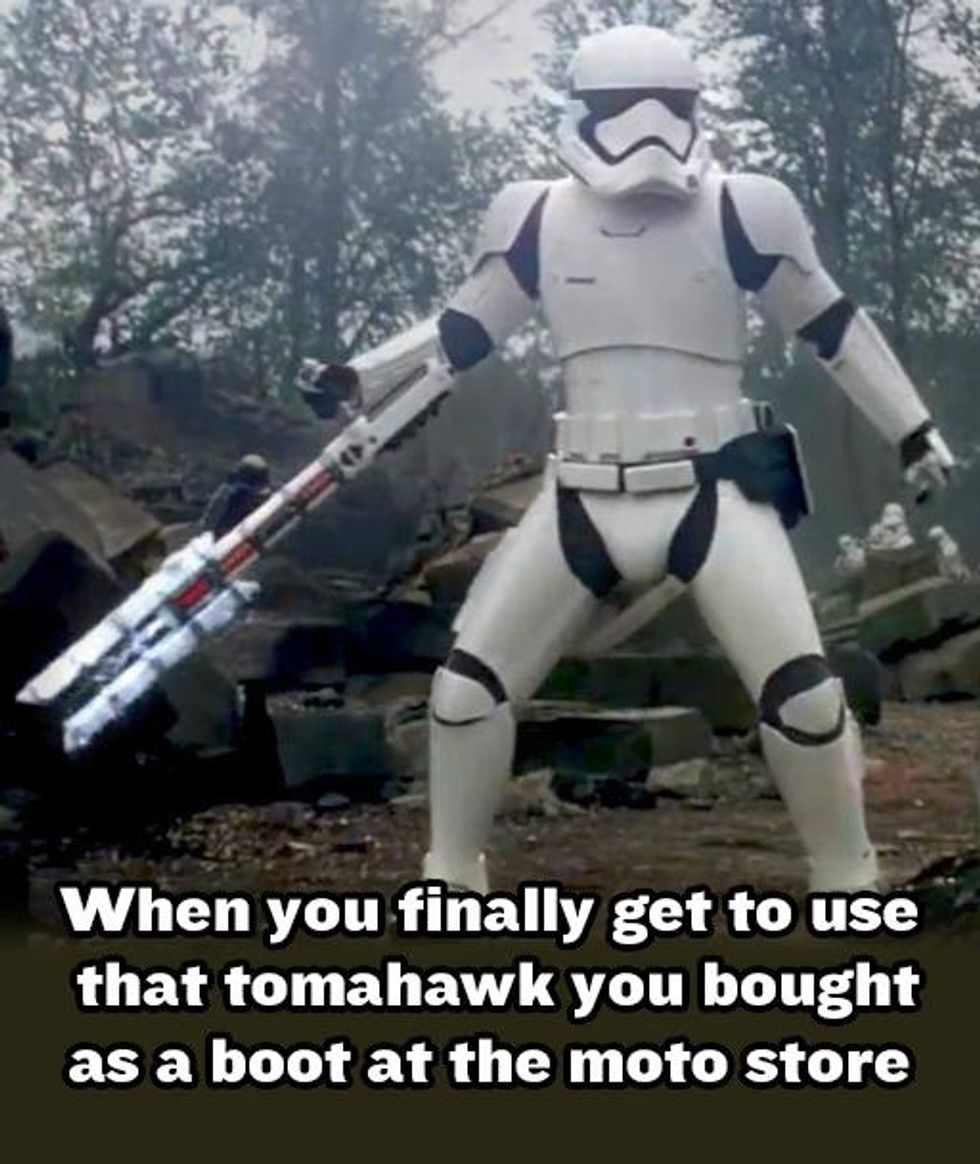 "Was it a waste of $80 now, sergeant?"
13. Yes, first sergeant hates you (via Marine Corps Memes).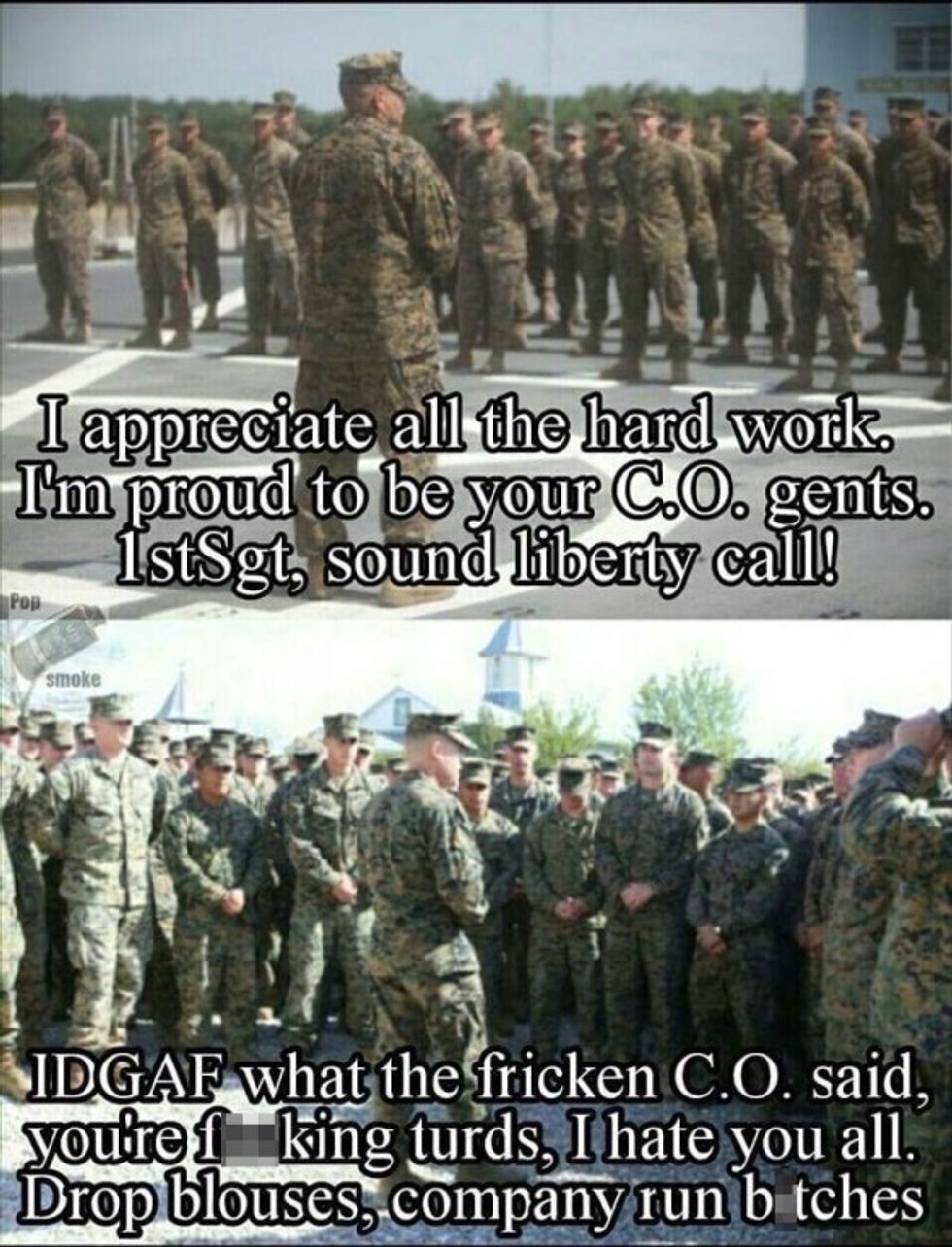 "And your hands go behind your backs at parade rest, high speeds."