Articles
June 12, 2015 06:40:33 EST
More funny memes scraped from the darkest corners of the internet – you know, Facebook. Got your own great memes? Bring them to our page and "Like" us while you're there.
---
1. Even if he had a full magazine and you were standing still (Via Sh*t My LPO Says).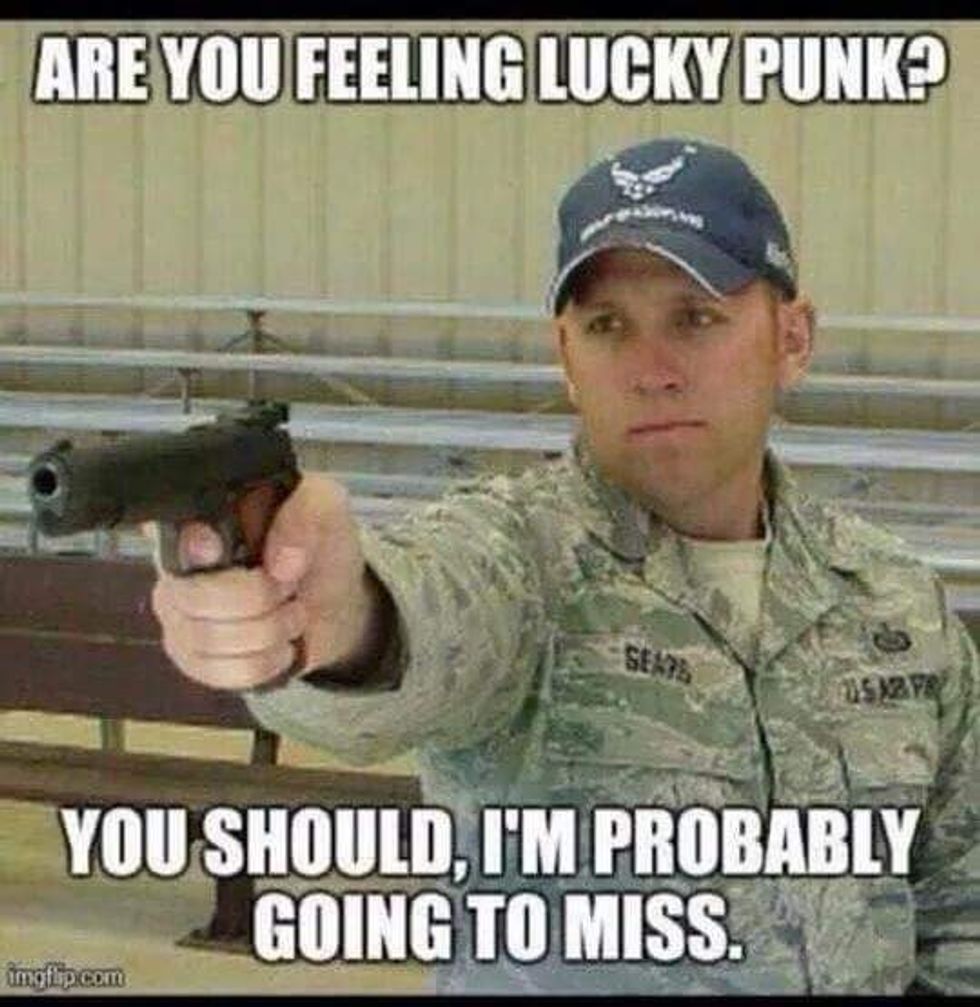 Don't stand in front of anything expensive though. No telling which direction he'll miss.
2. Video game logic in the real world.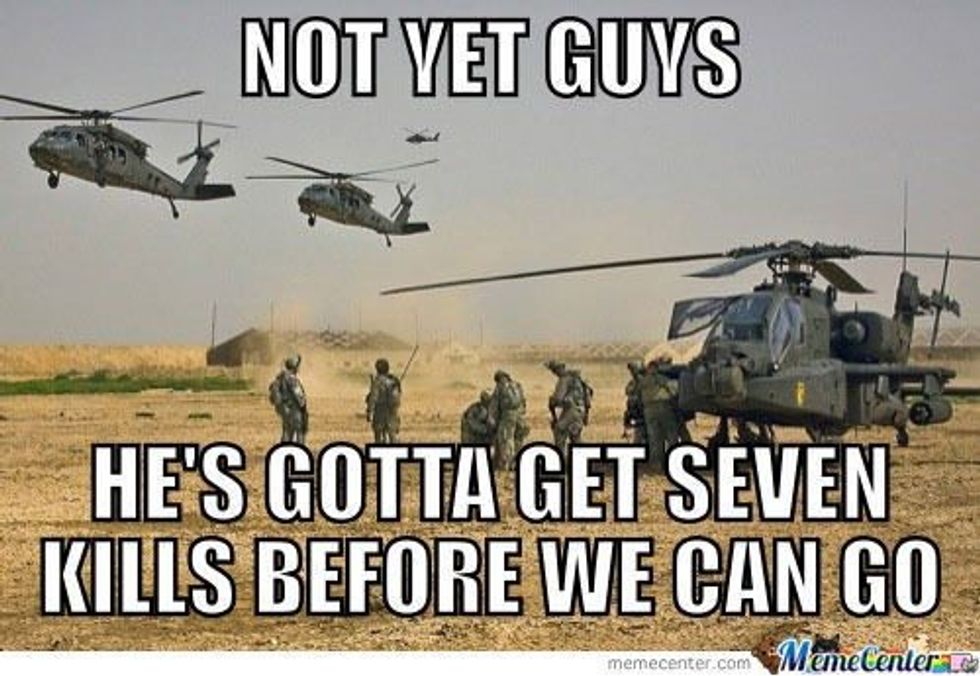 The delay in air support would be fine if cheat codes worked.
3. This is why you're supposed to use the metric system (Via Sh*t My LPO Says).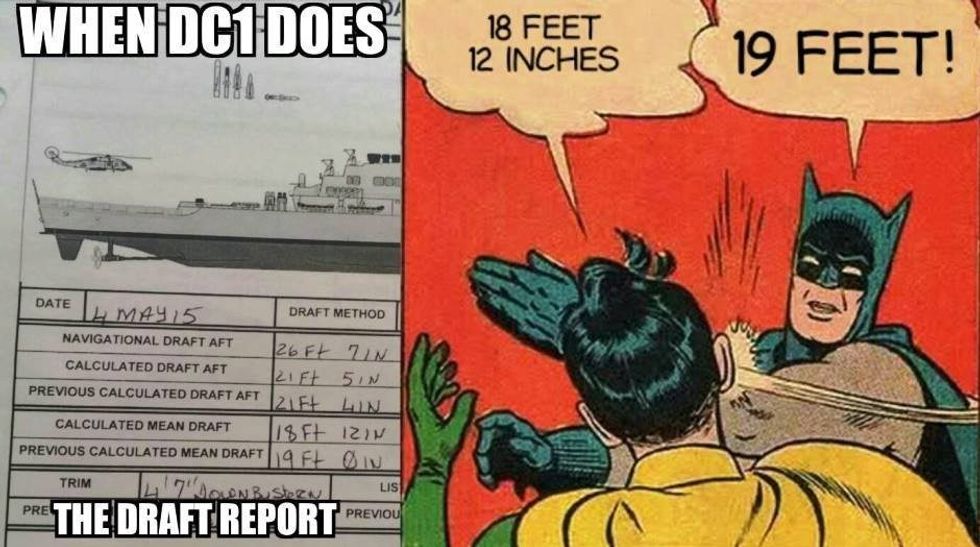 Metric: The only way your superiors won't confuse themselves with conversions.
4.  AAFES: One stop shop with ok prices and acceptable products.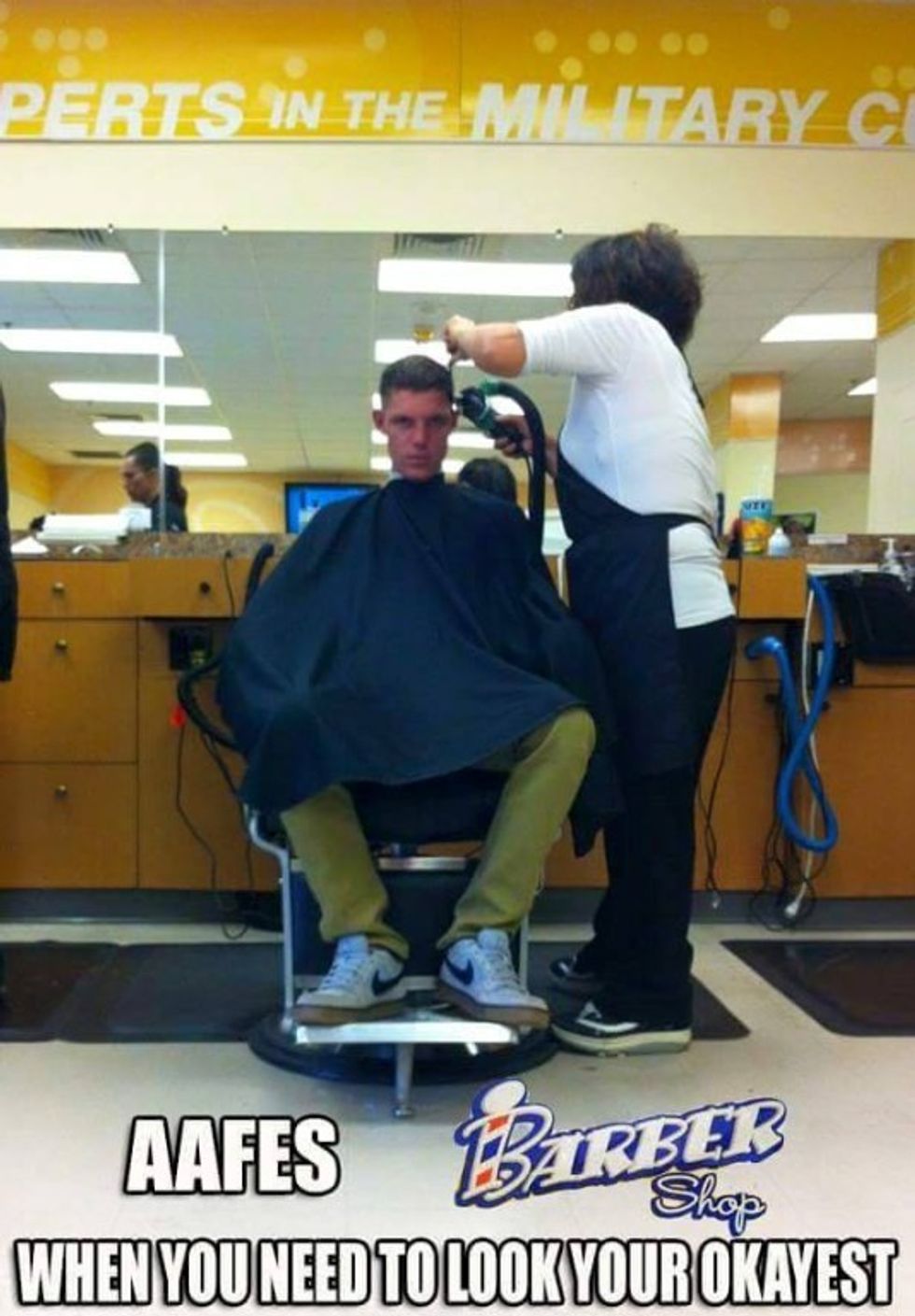 5. Some Marines still care about fashion (via Marine Corps Memes).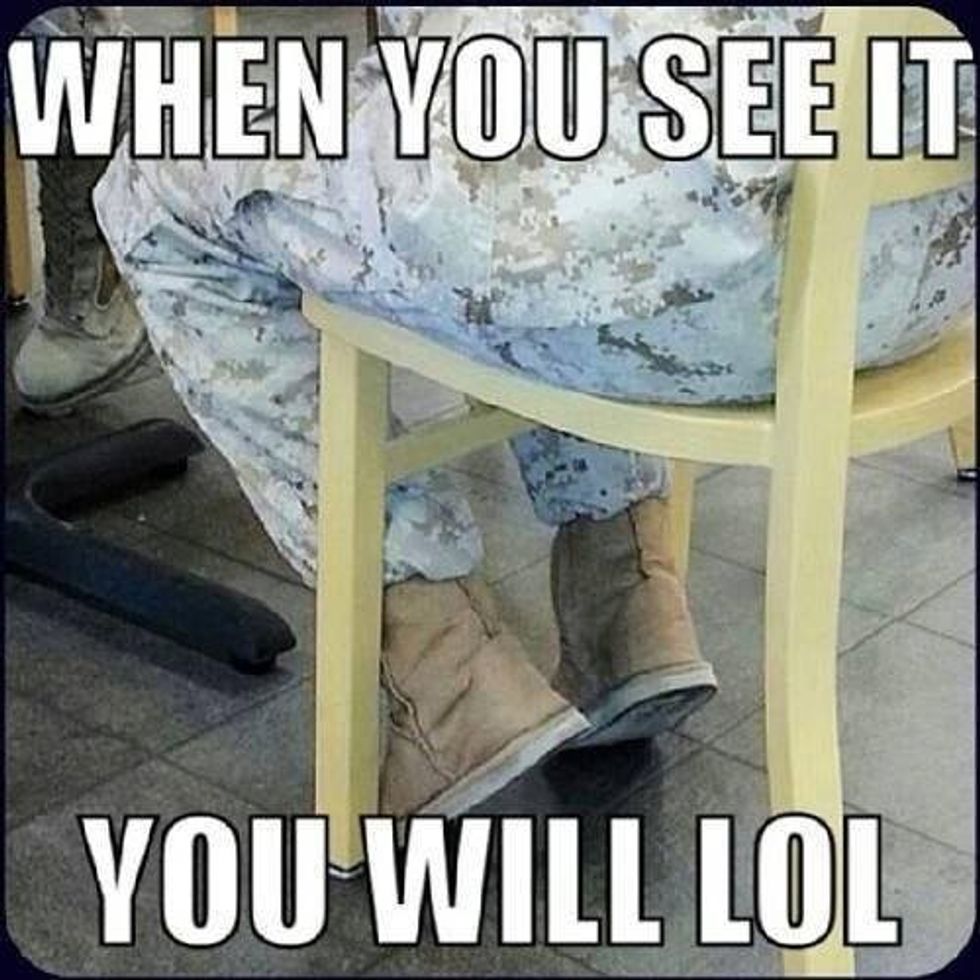 Seriously though, soft shoe profiles would be less annoying if the guy still looked mostly right.
6. The Navy may be the most powerful maritime force in history ...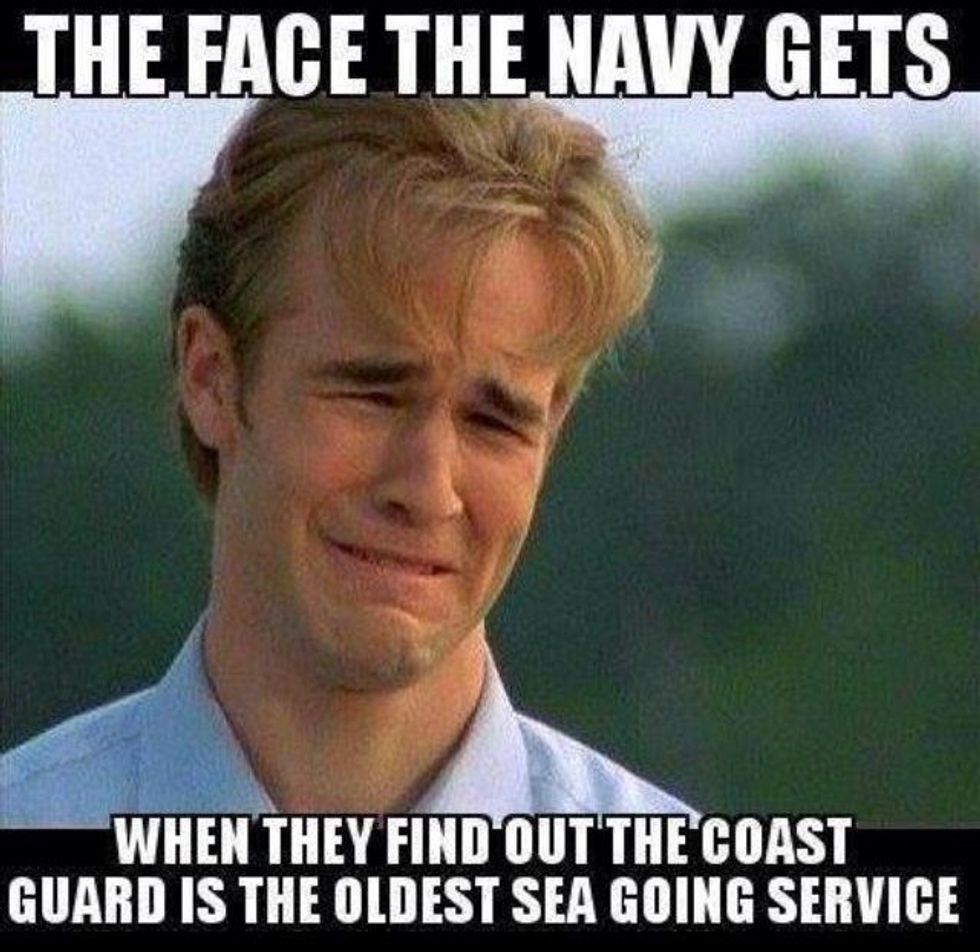 ... but the Coast Guard is the oldest! Wait, this doesn't feel like a great slam.
7. The Air Force is always looking down at the other forces (Via Team Non-Rec)...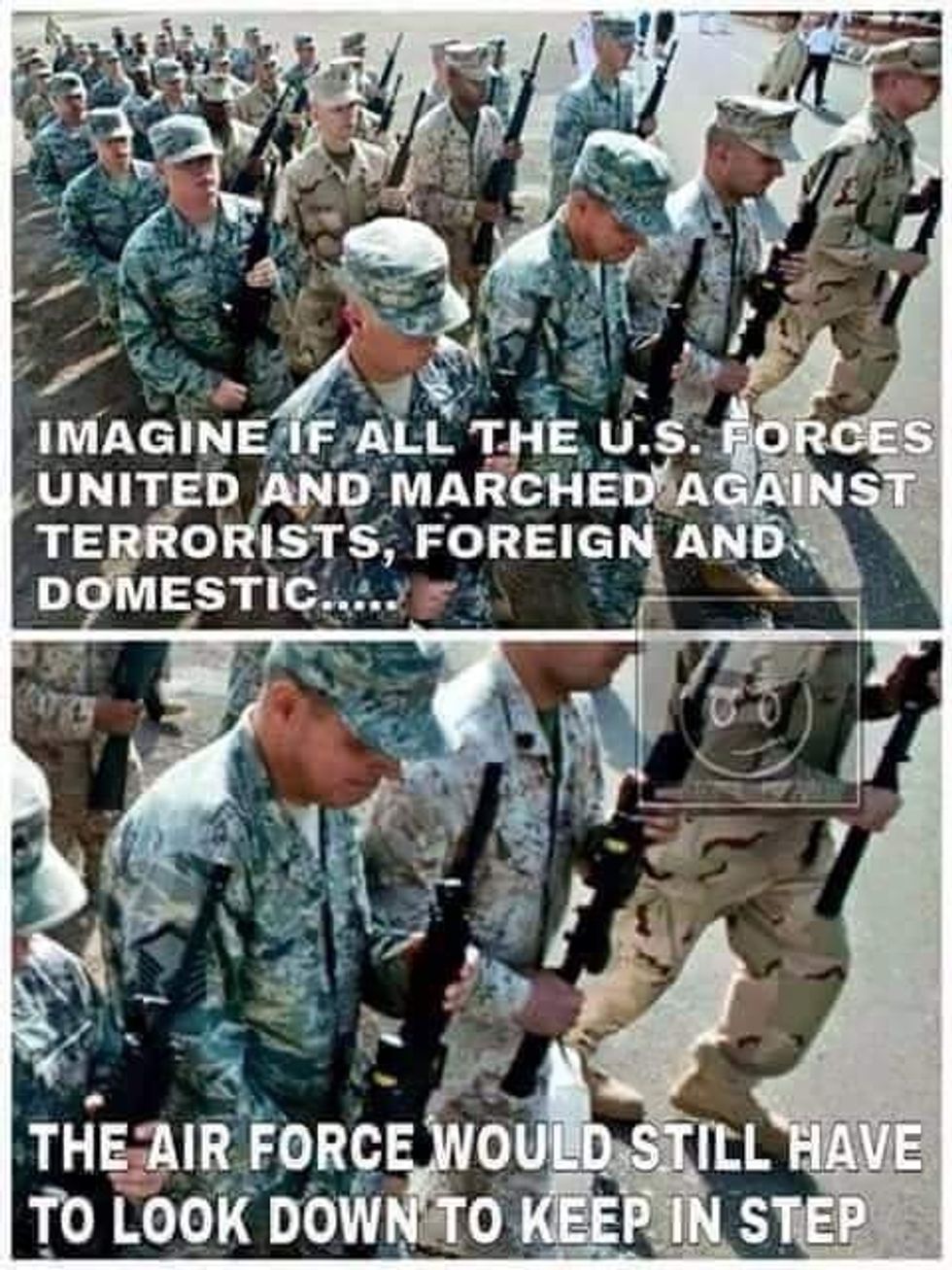 ... feet. The other forces' feet. It's the only way they can find the beat.
8. Cadets: The "lease to buy" method of joining the military.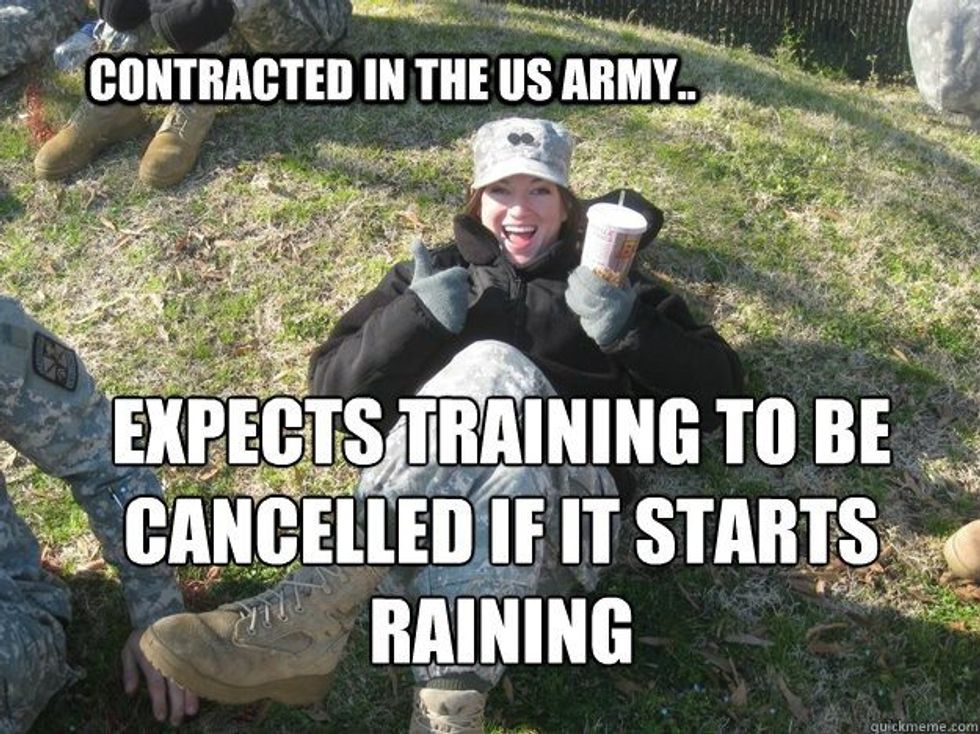 At least she doesn't expect hot chocolate and marshmallows if it rains. She doesn't, right?
9. Works great until you get in-country and can't get signal (via Marine Corps Memes).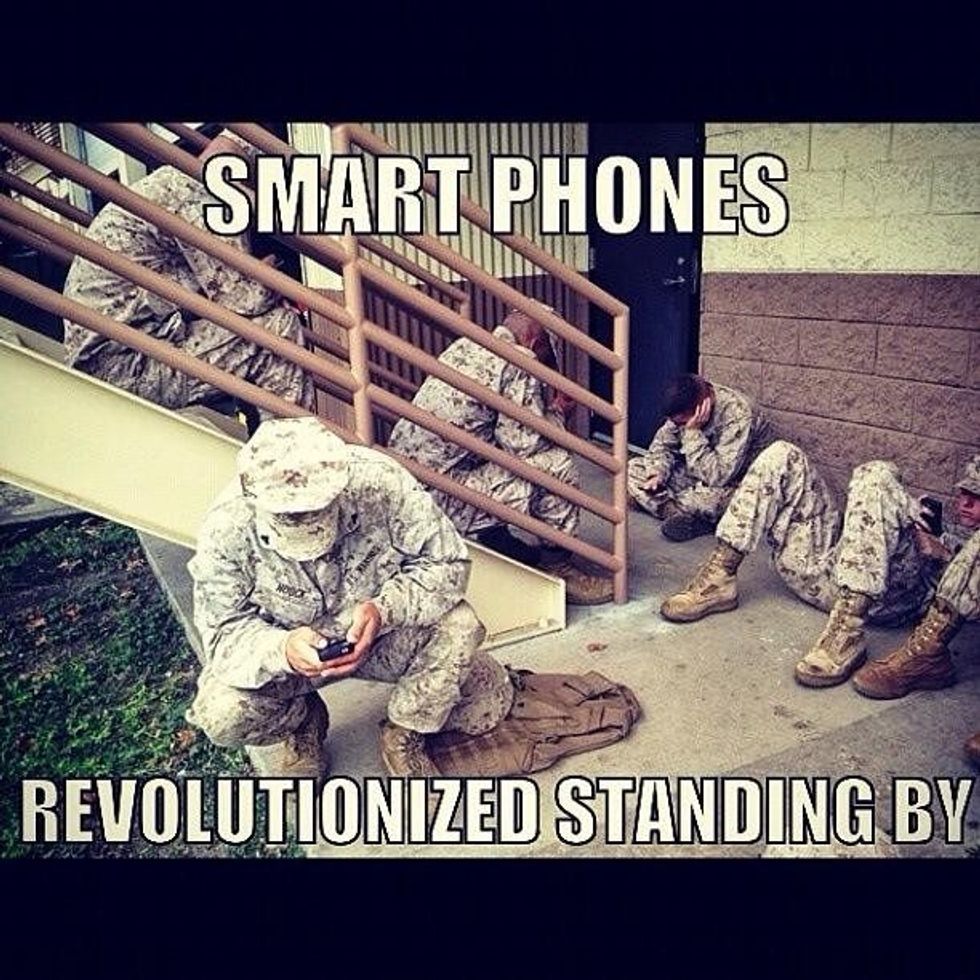 Then you have to get assigned to a base with Wi-Fi.
10. When the speaker says, "Any questions," he's just checking the box (Via Air Force Memes and Humor).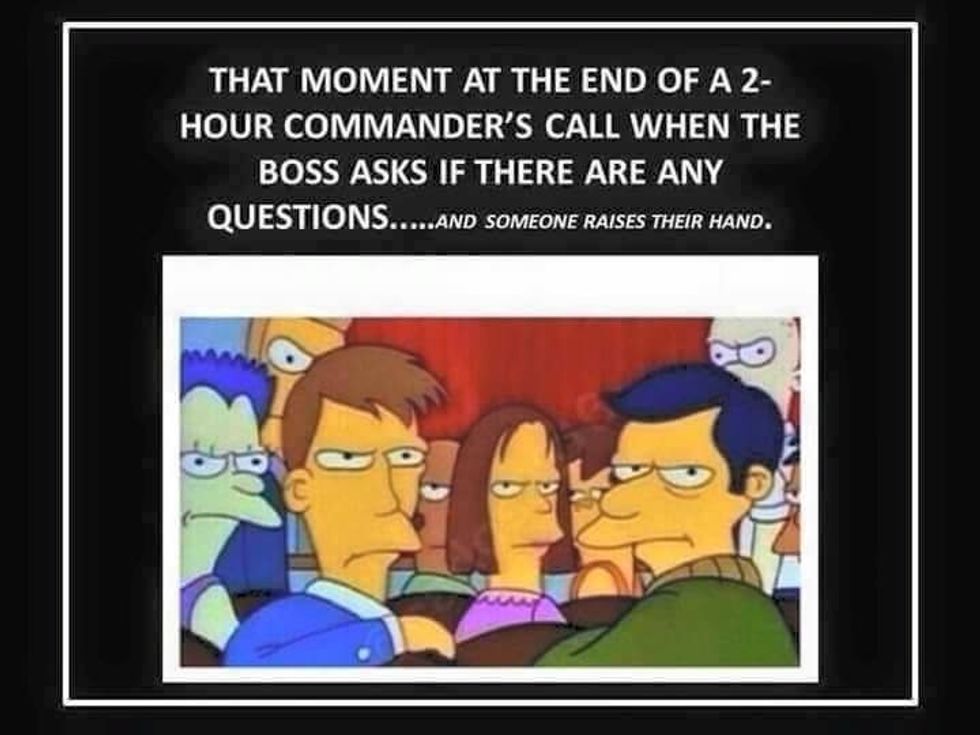 You're not supposed to actually ask questions.
11. When you've been looking for the platoon leader for hours (Via Team Non-Rec) ...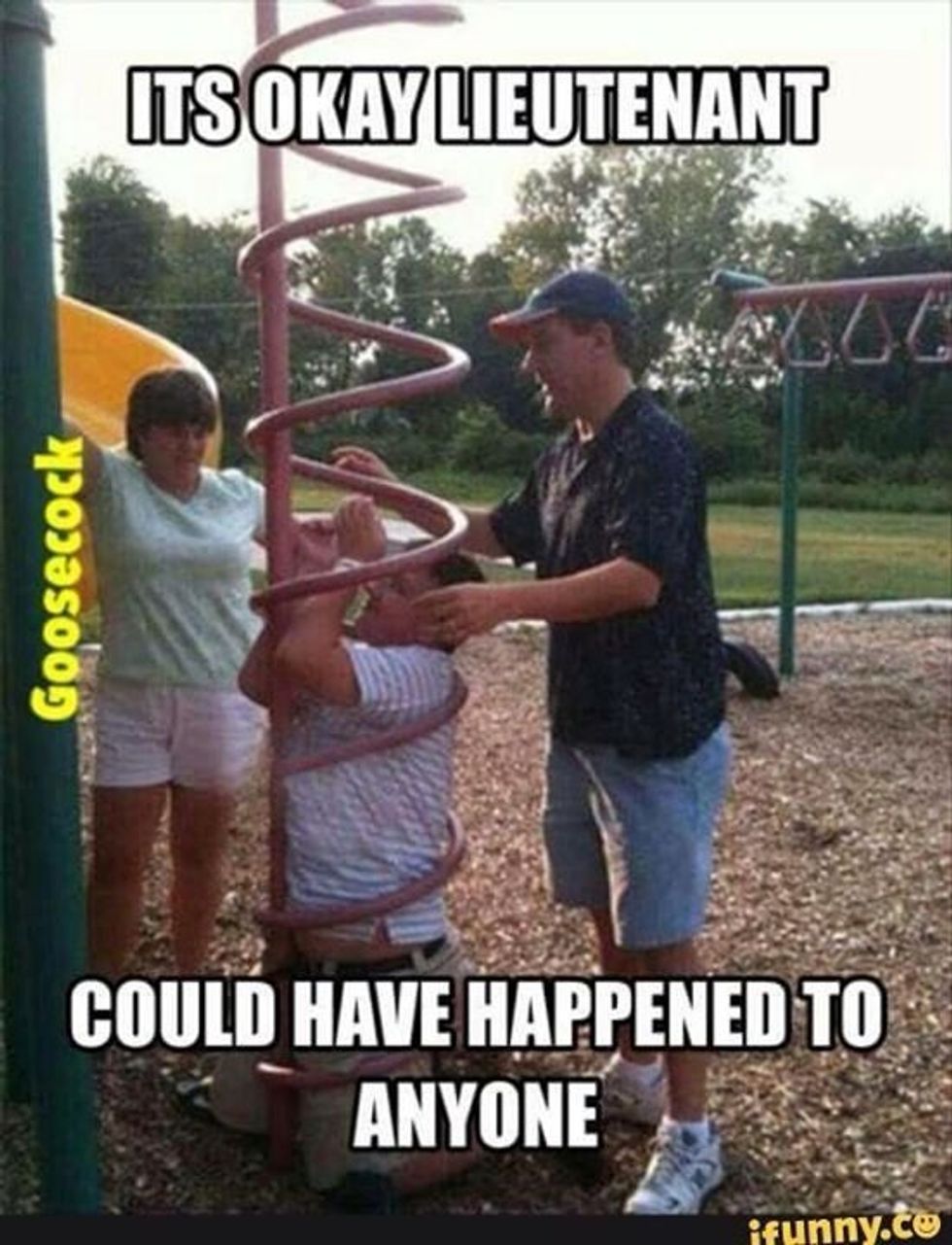 ... and finally find them trapped somewhere.
 12. It's a trap, but you still have to open the door (Via Team Non-Rec).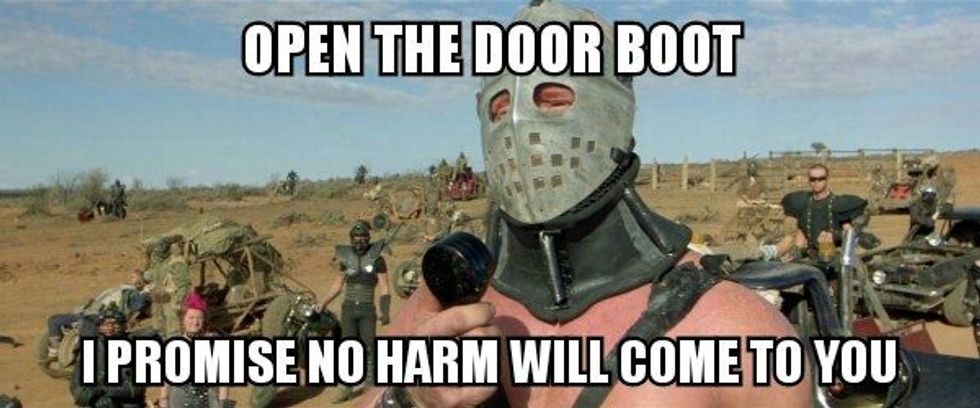 But maybe find your own metal face mask before you open up.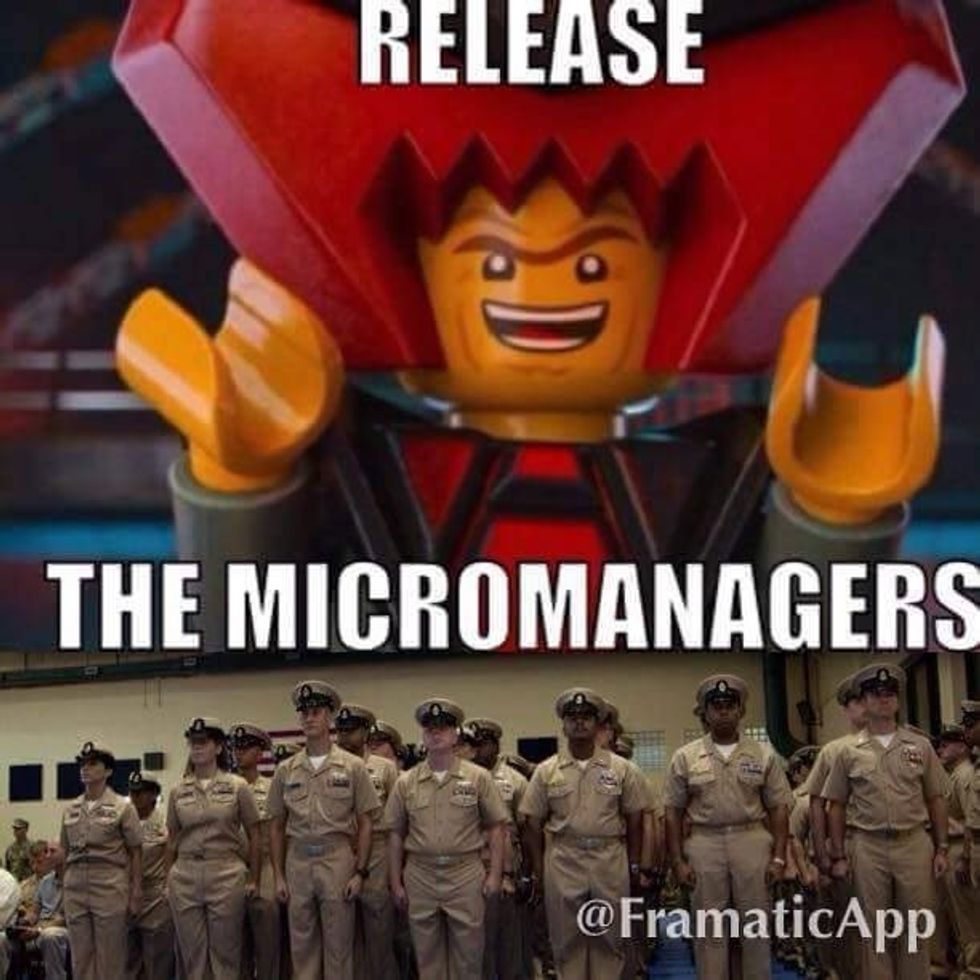 Administrative bullsh*t is coming!