Articles
April 29, 2016 06:43:09 EST
It's Friday, it's payday, and we all have plans. Let's go through these funny military memes, get through the safety brief, and pop smoke:
---
1. Pretty sure we've all felt this salty at some point:
(via The Salty Soldier)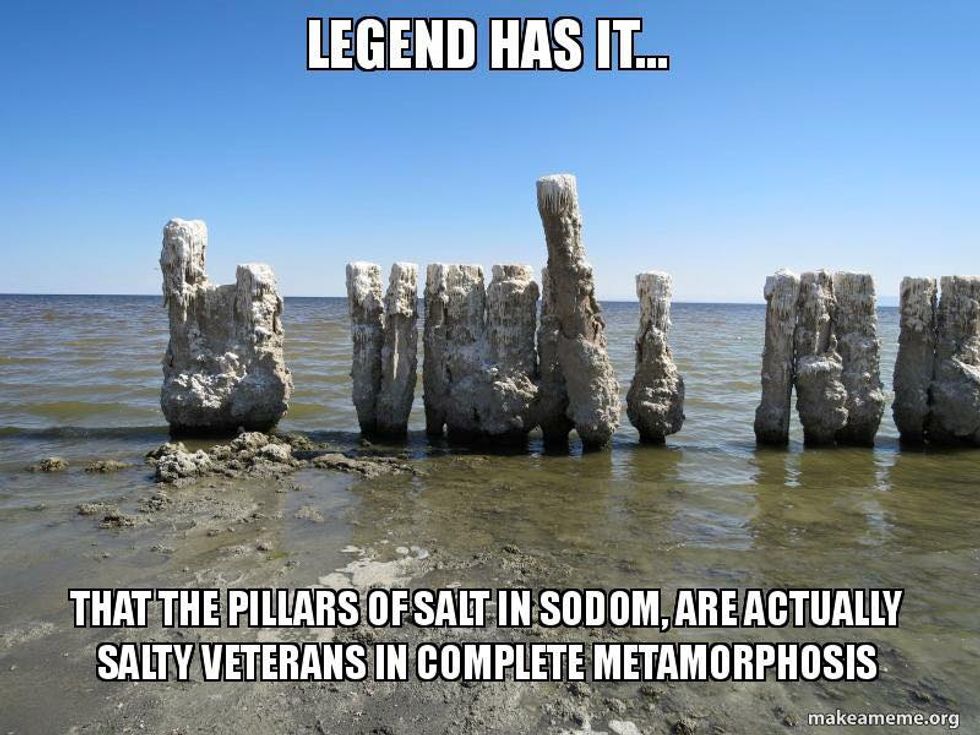 But only chief is currently this salty.
2. Remember, private, it could always be worse ...
(via The Salty Soldier)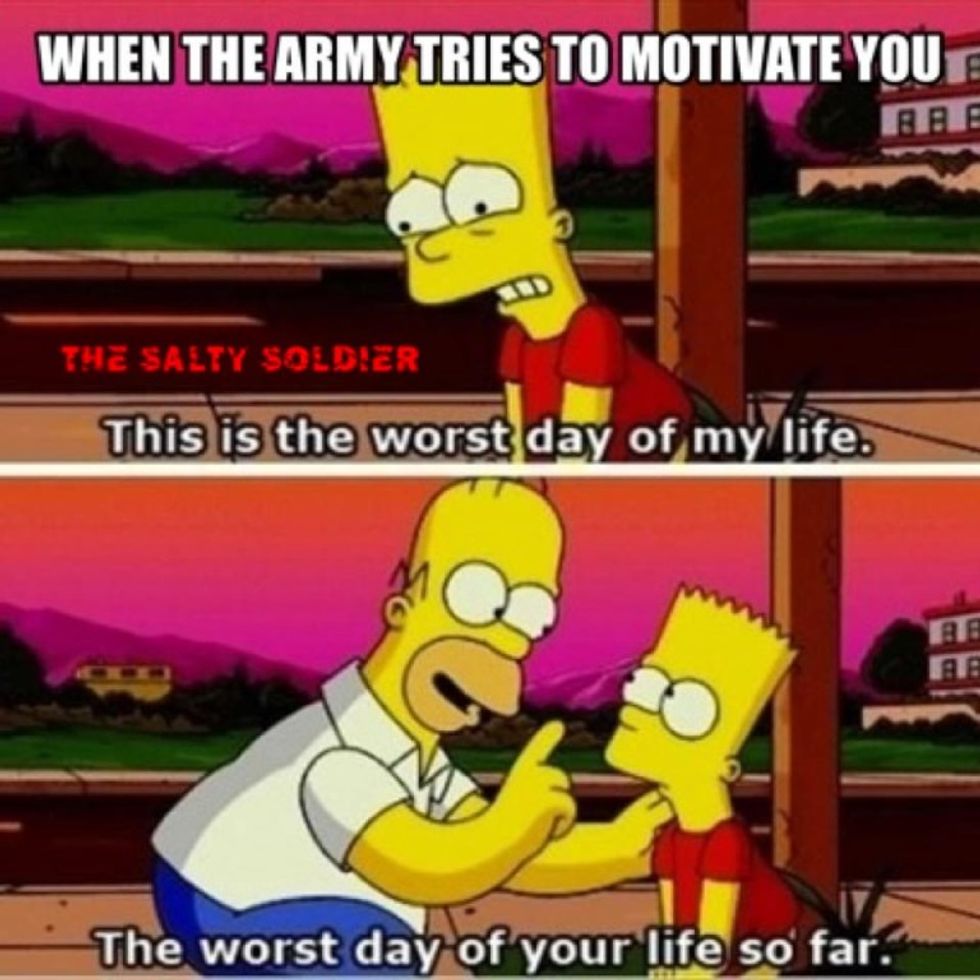 ... and soon will be.
3. You know what, man? Just get in line (via The Senior Specialist).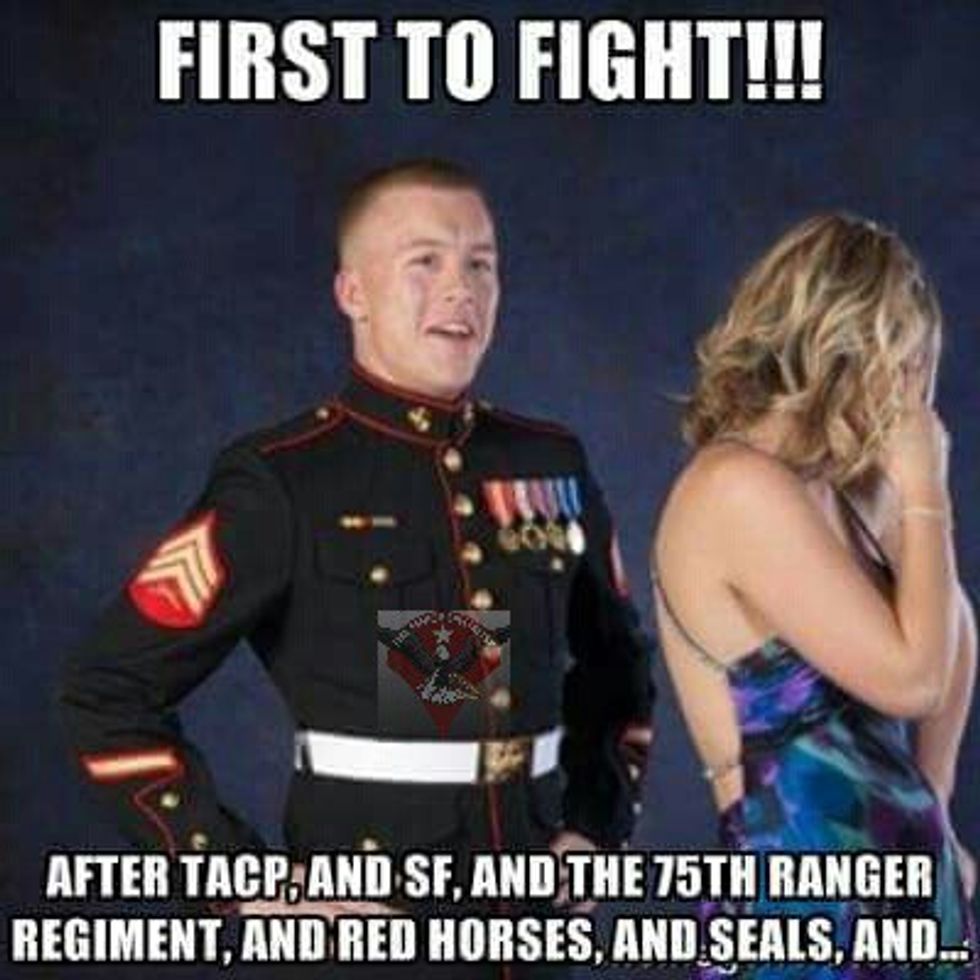 Maybe pop a squat. It'll be a minute.
4. There's a chance the person who selected these images was biased.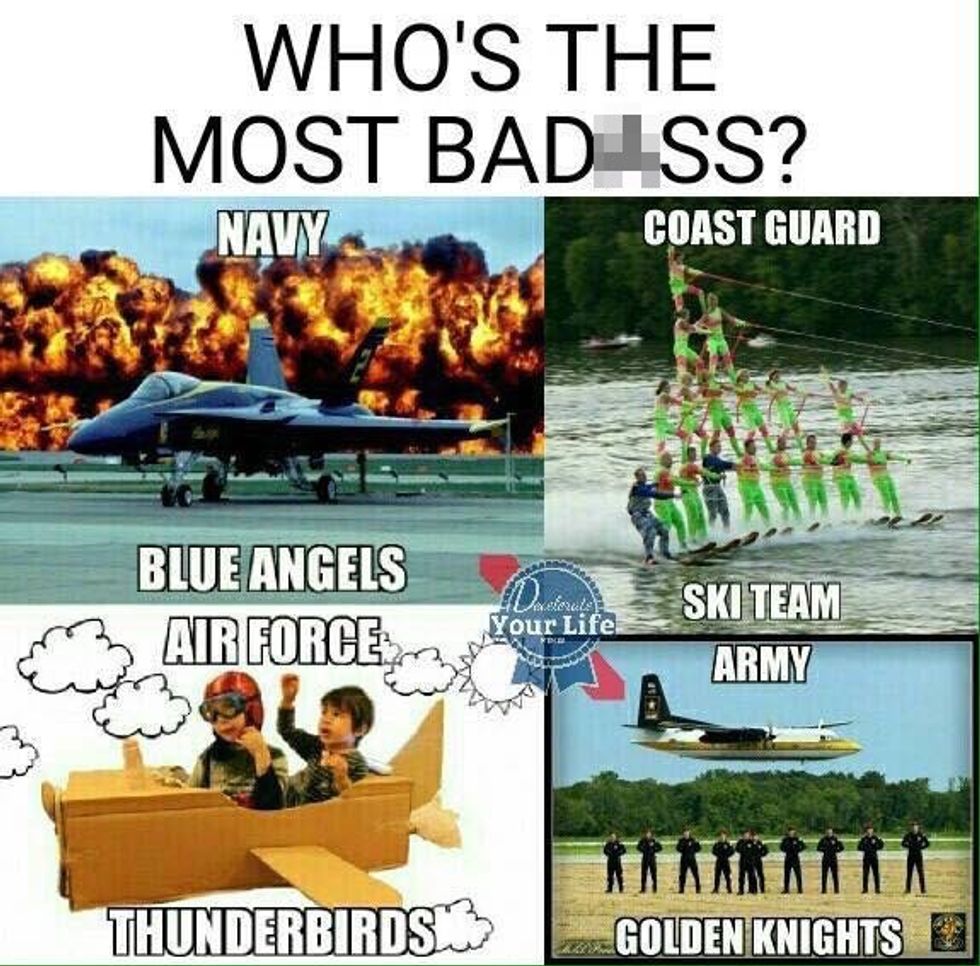 Also, pretty sure a real Coast Guard skit team would be wearing life vests.
5. Fifteen knot winds, fire on the dropzone, whatever. The jump is always a go (via Do You Even Jump?).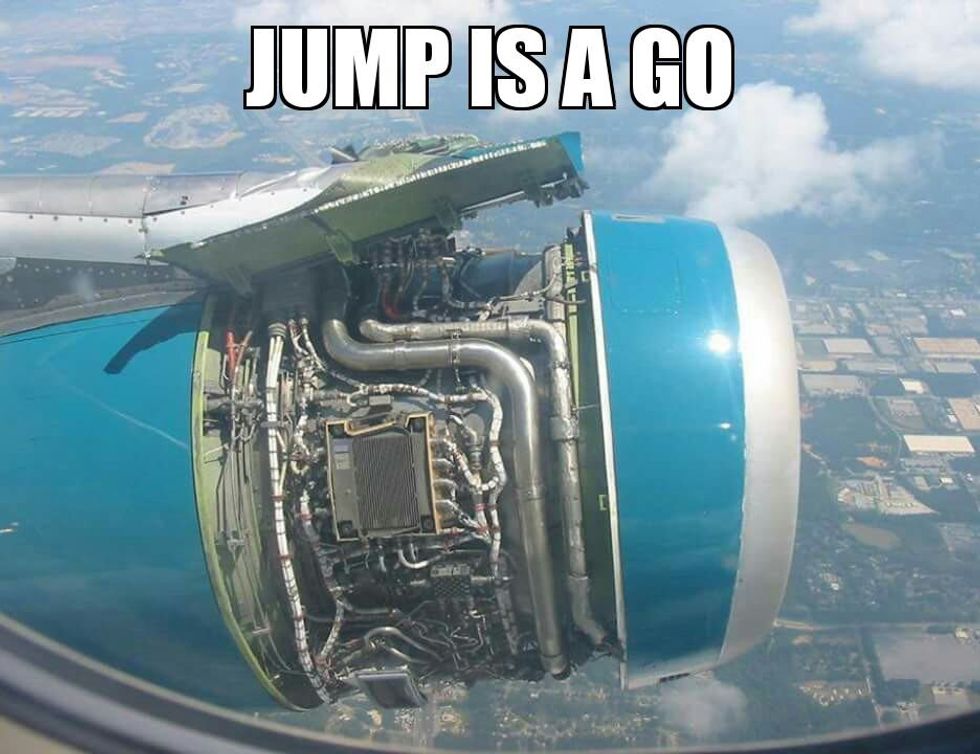 Honestly, a broken engine would probably make me want to jump more anyway.
6. The struggle is very real (via Military Memes).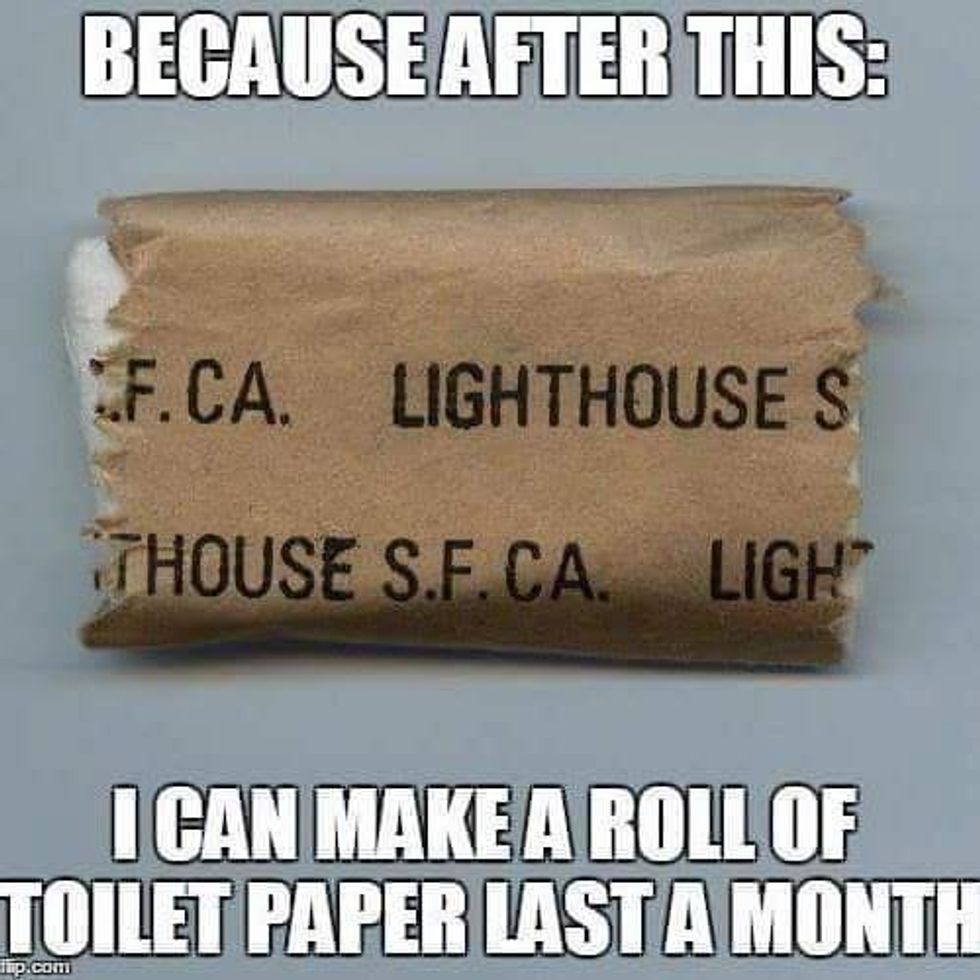 Seriously DOD, could you just double up on the toilet paper in MREs or something?
7. Nothing to see here. Move along, move along (via Pop Smoke).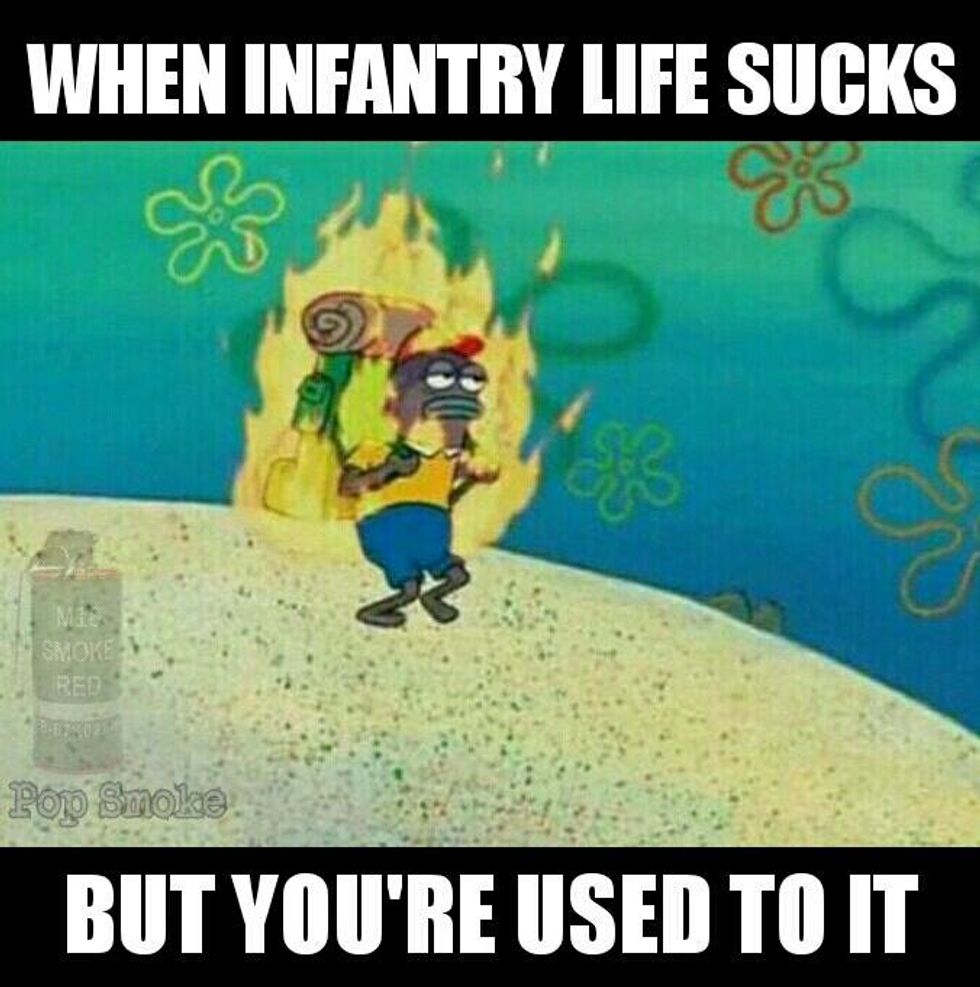 This is just what an STD from the green weenie looks like.
8. Just tell chief how you really feel. He's been there. He'll understand (via Coast Guard Memes).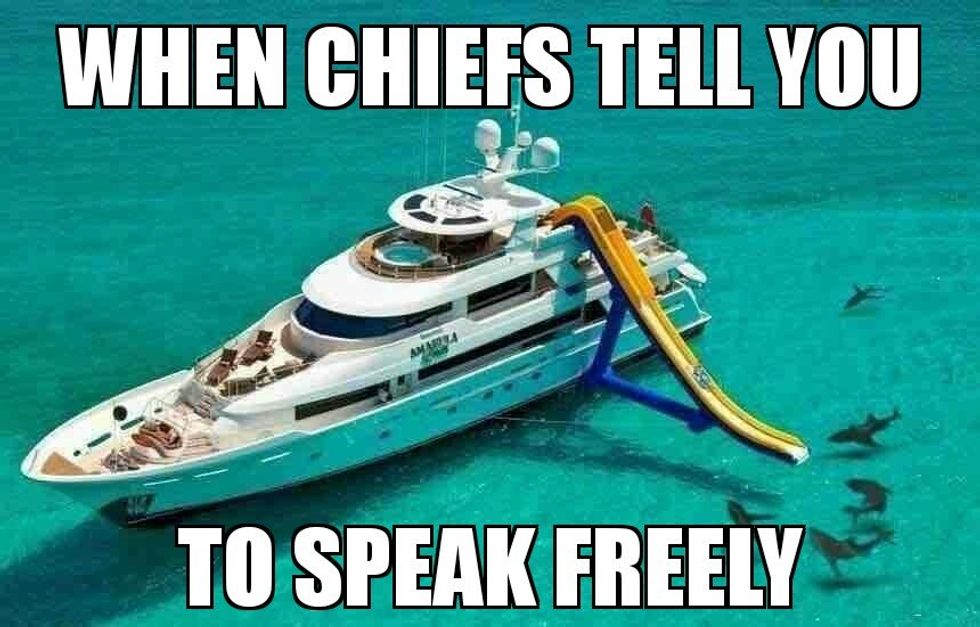 I mean, he'll also destroy you. But he'll understand your complaint while he does it.
9. Wow, Gustav lifts* (via Team Non-Rec).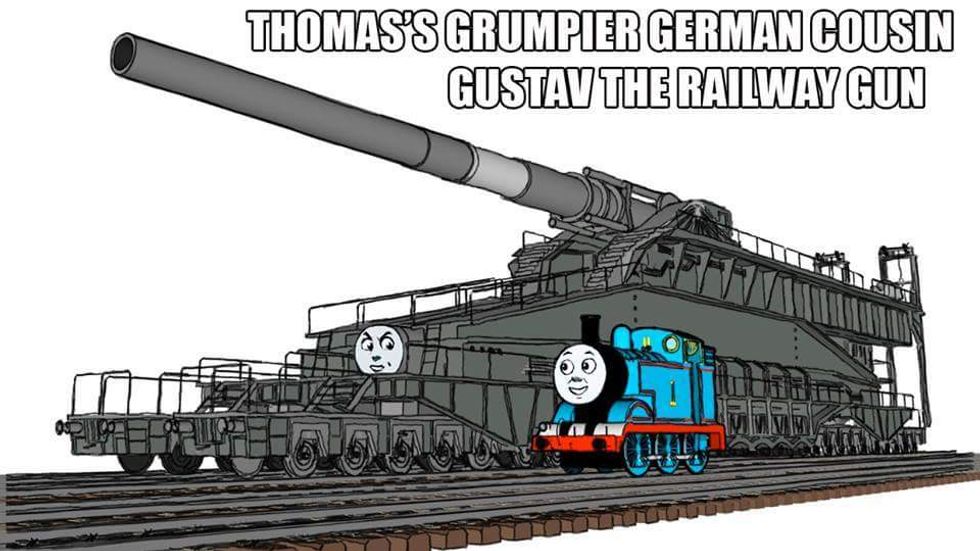 *He lifts artillery shells the size of small cars and hurls them into Russian cities.
10. How the Air Force fixes everything but morale:
(via Military Memes)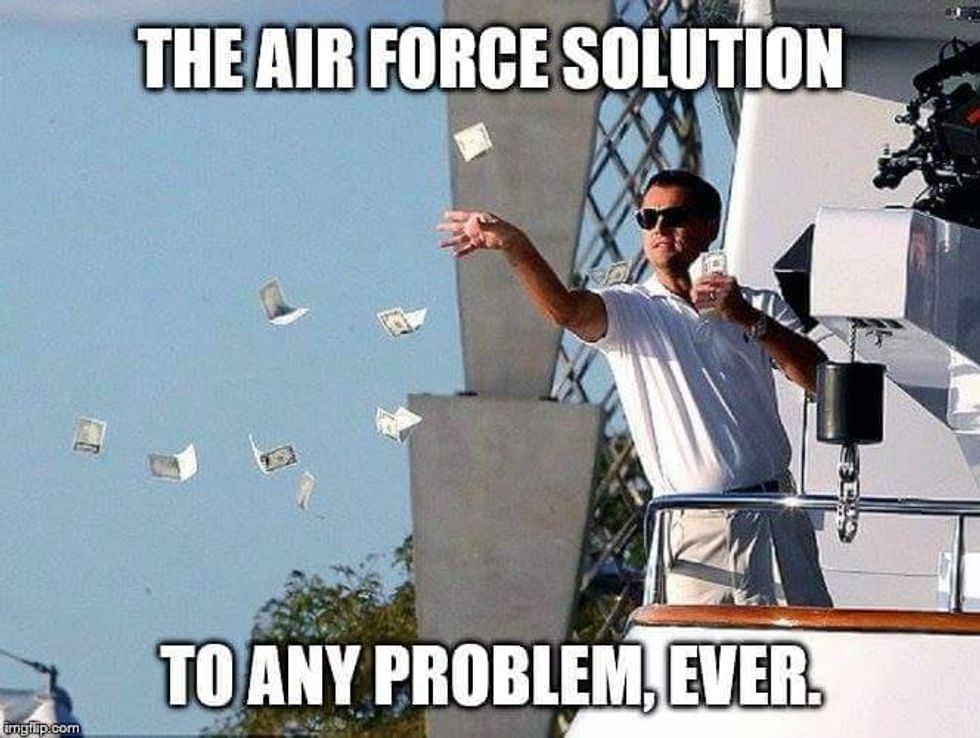 They'll use it for morale once they fill in these final gaps on the F-35.
11. At least they're going to the credit union this time (via Team Non-Rec).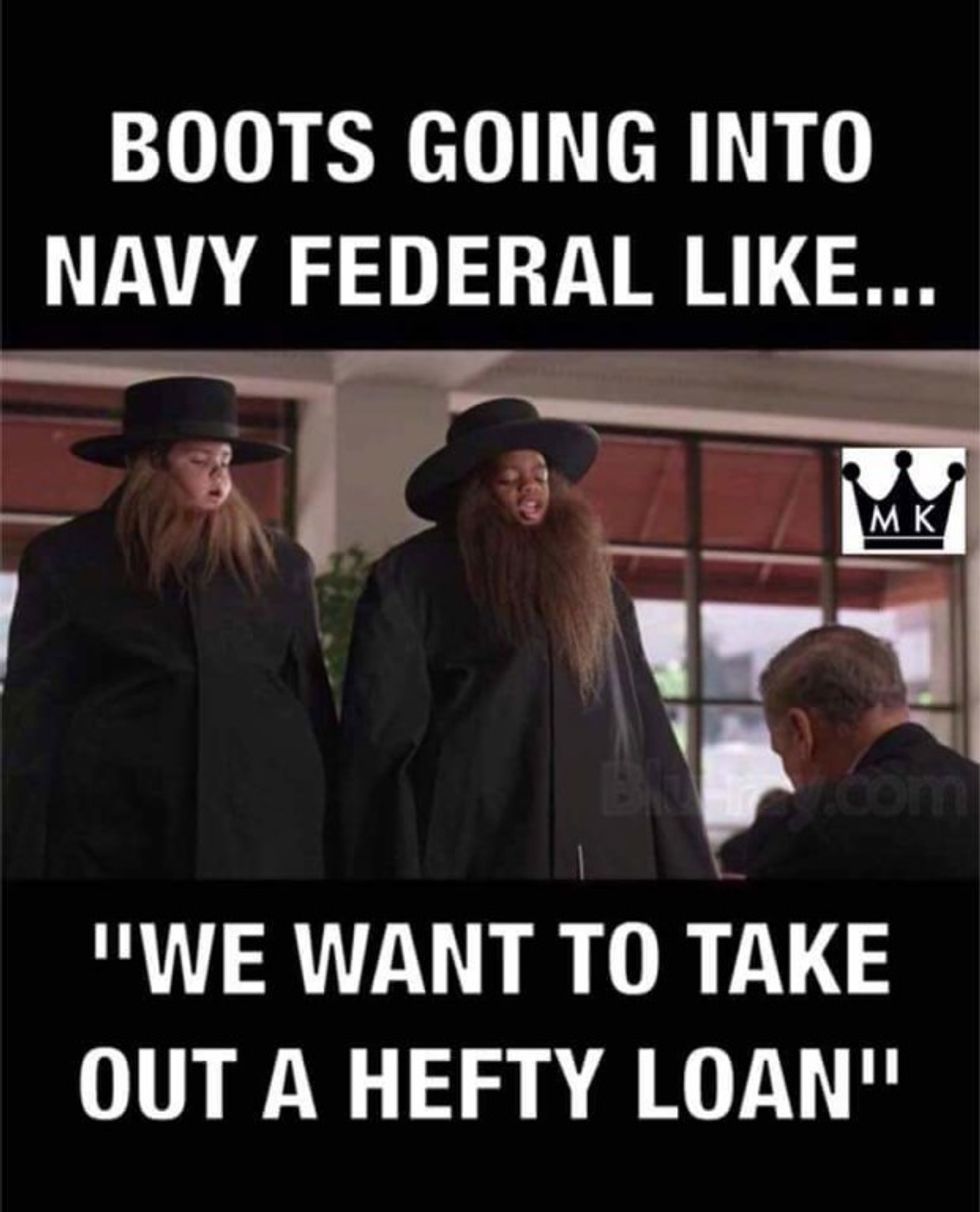 That's not the POGs' fault. Stop hating.