Articles
September 04, 2015 06:31:23 EST
Another week down, another (long) weekend to get through without a major safety incident or an article 15. Good luck.
---
1. Terrorists have learned to fear American training (via Team Non-Rec).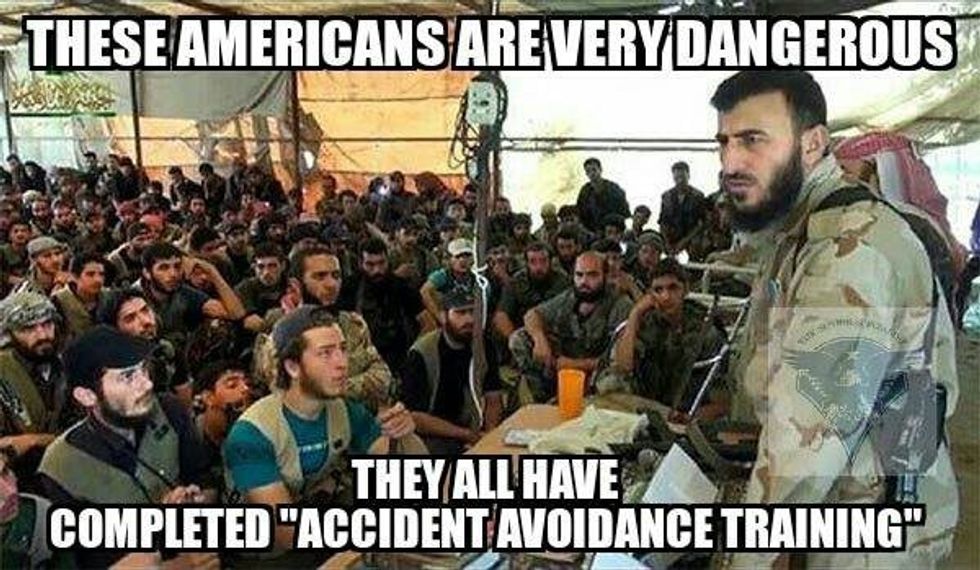 Just wait till they learn about our, "Anti-Terrorism Awareness Level 1" training.
2. When corporals know they're no longer worth the paperwork (via Marine Corps Memes).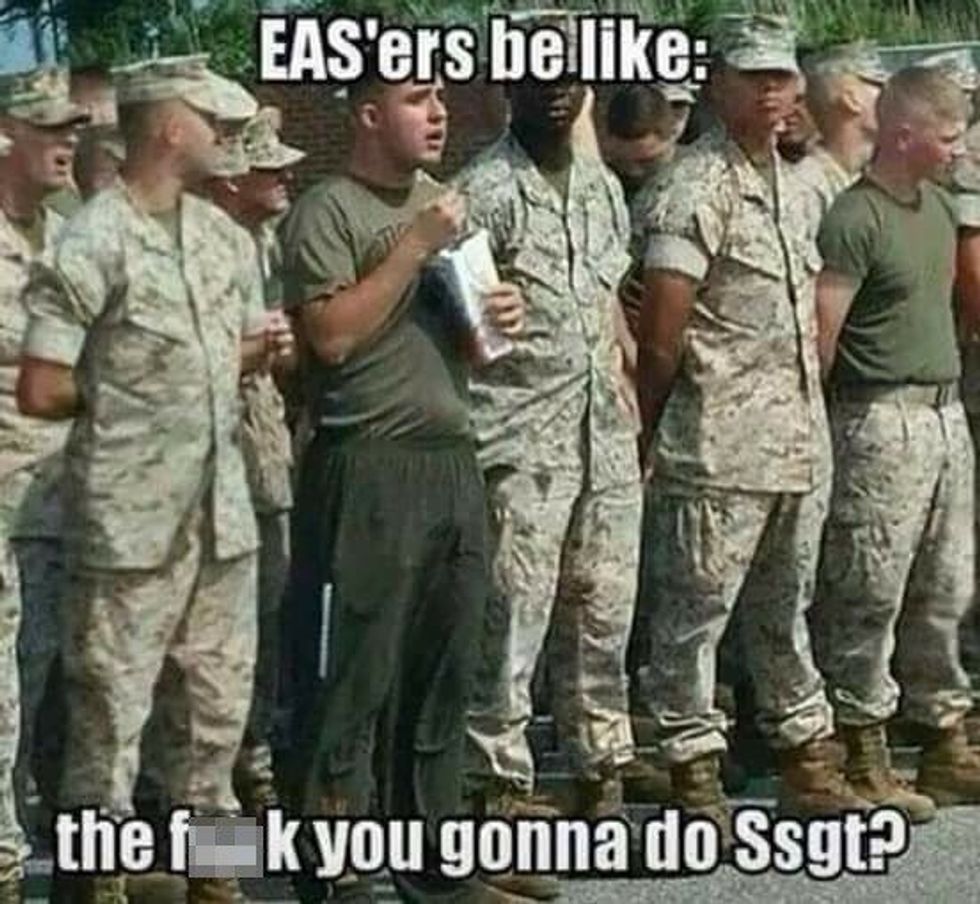 Easier to let him EAS than to bother ninja punching him.
3. When you want those stripes but you're just a hero, not a college grad (via Sh-t My LPO Says).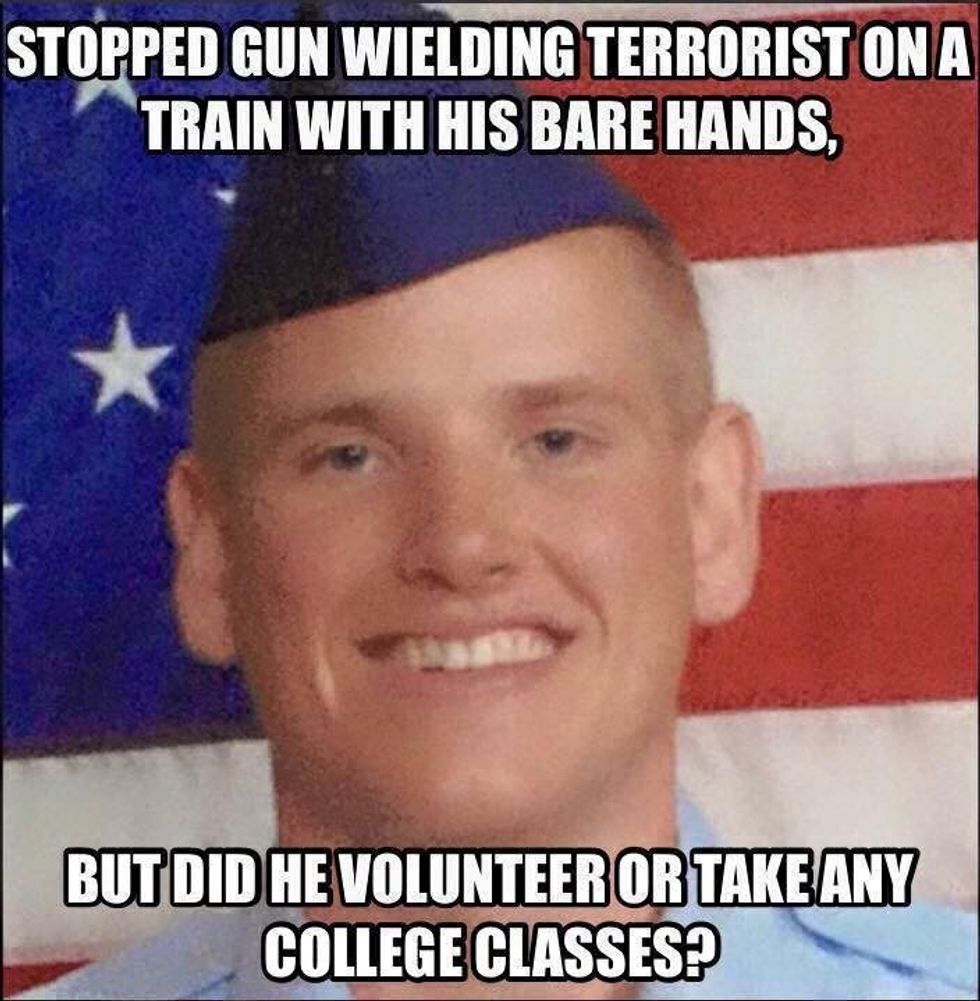 "Guess you should spend more time in French class and less time on French trains."
4. The Navy boot camp honor grads are now labeled with a special ribbon (via Sh-T My LPO Says).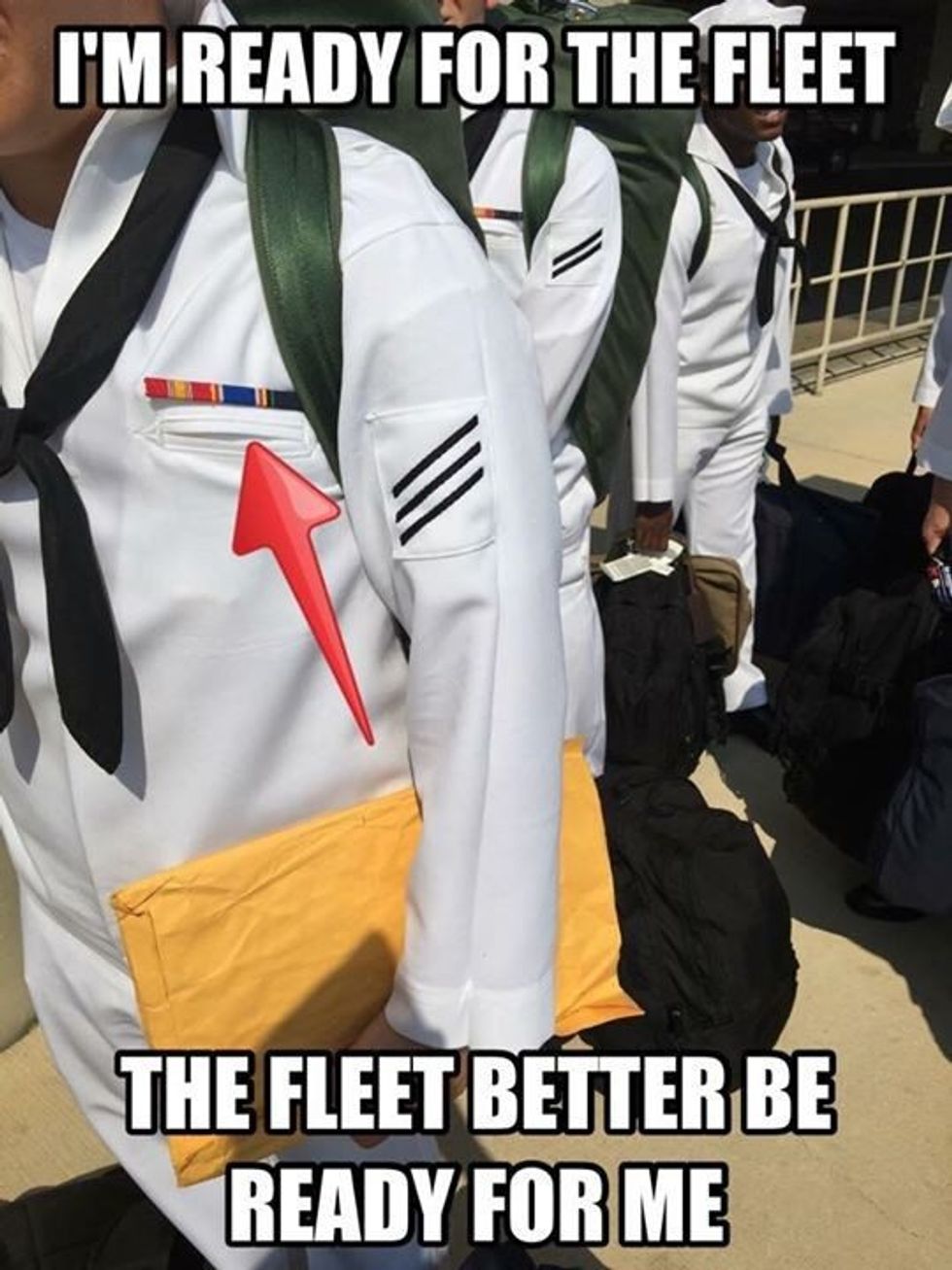 You better stand at parade rest for him, fleet.
5. How the Coast Guard earns their deployment stripes (via Military Memes).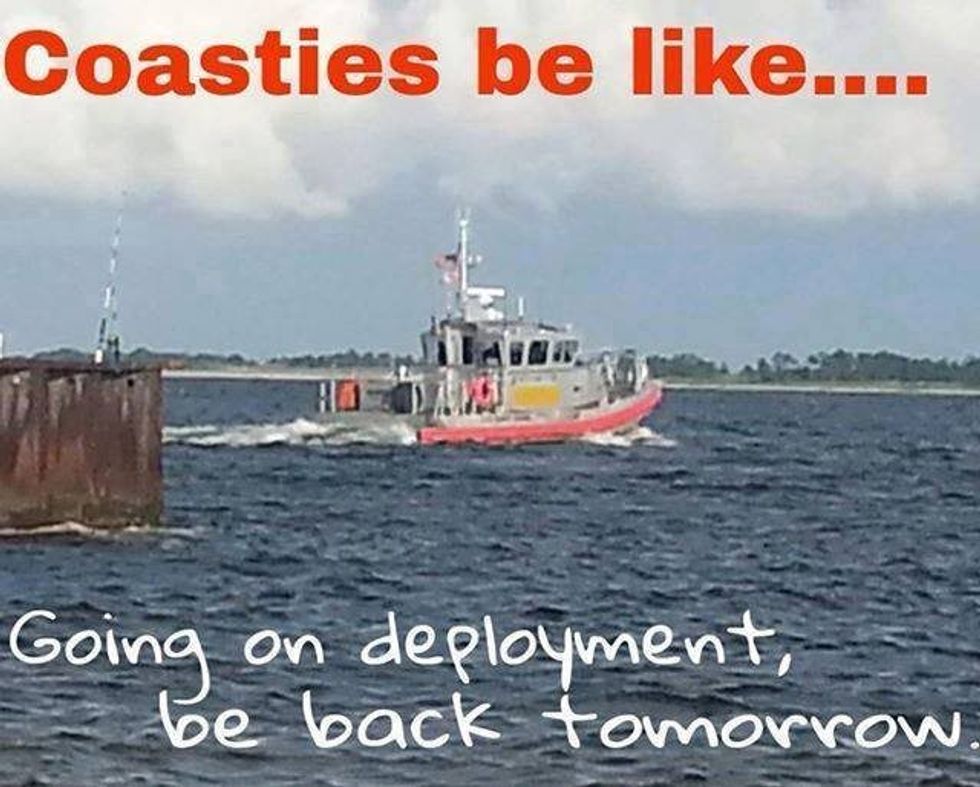 One stripe for every 12 hours on the open sea.
6. "Fully retired? I can finally get around to that education the Army promised me."(via Team Non-Rec).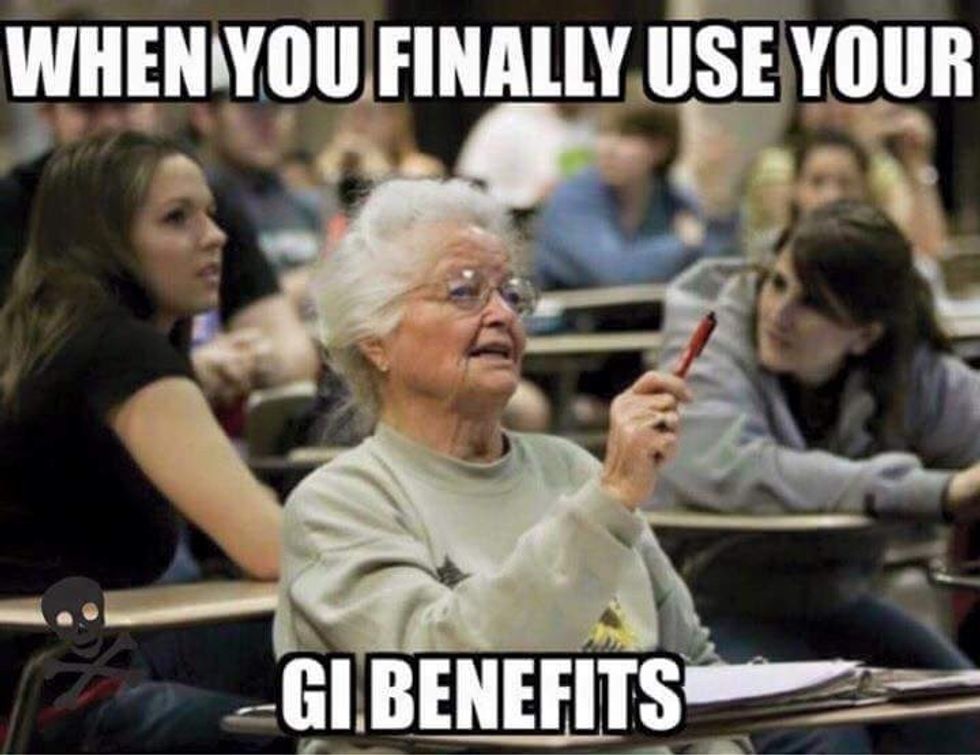 College. It's like 4 years of briefings.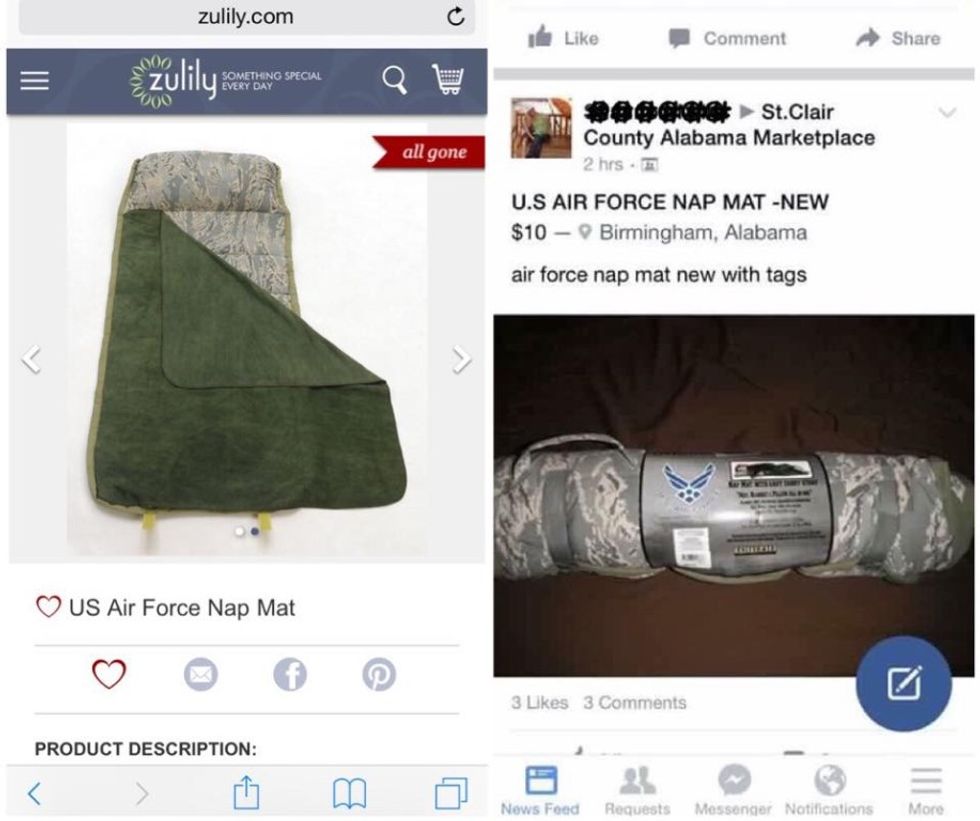 Airman are the most hardened warriors at the juice and snack bar.
8. Dressing your baby in an adorable sailor outfit has consequences (via Sh-t My LPO Says).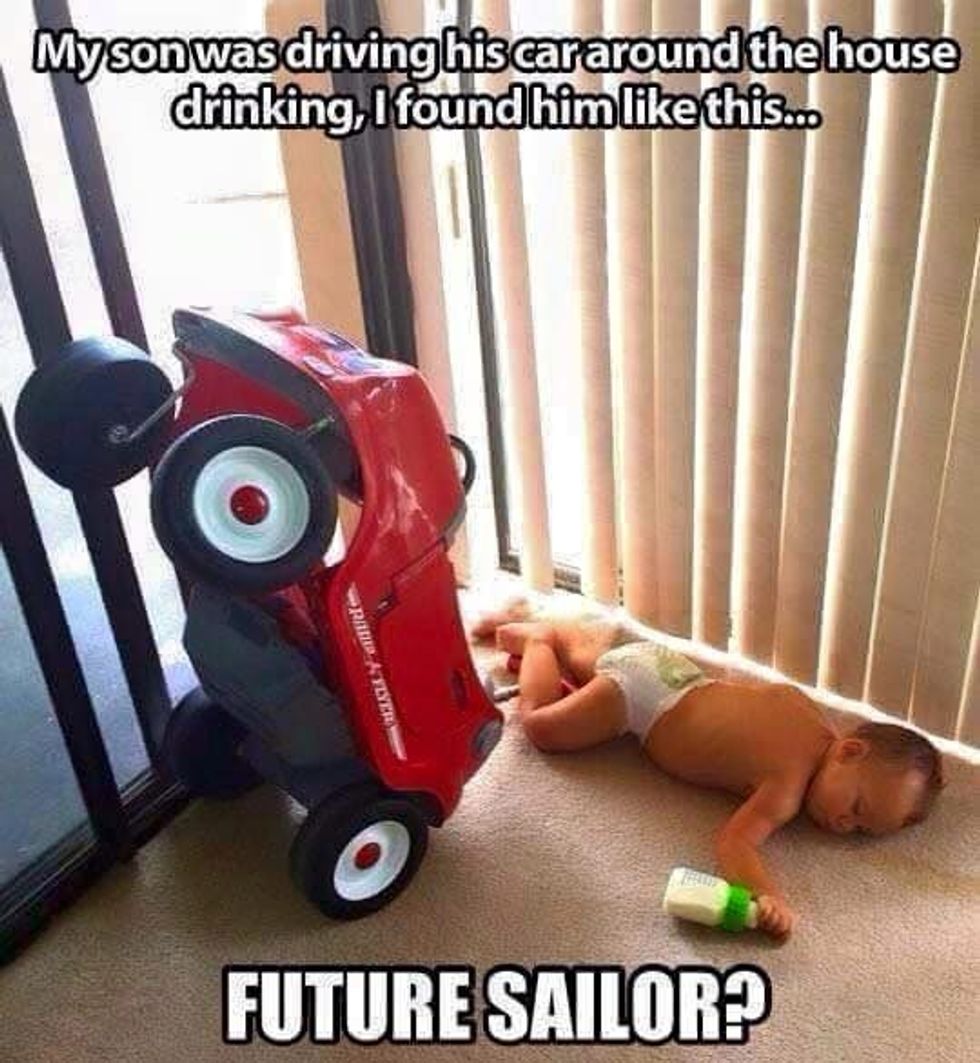 Master Chief Petty Officer of the Navy material right there.
9. "Let me tell you 'bout my best friend ..."
(via Team Non-Rec).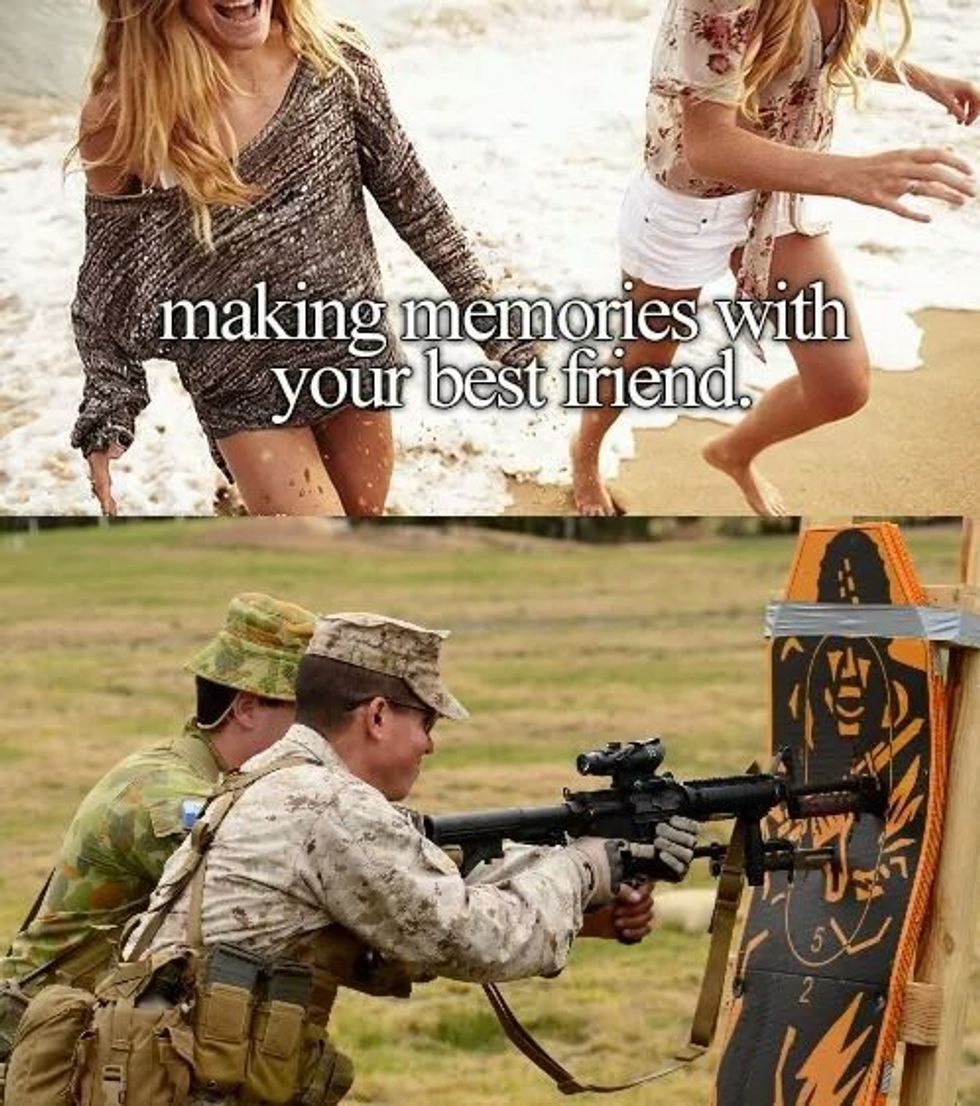 Later, those Marines will take a beach trip as well.
10. "Ha ha, lieutenants get people lost."
(Via Devil Dog Nation.)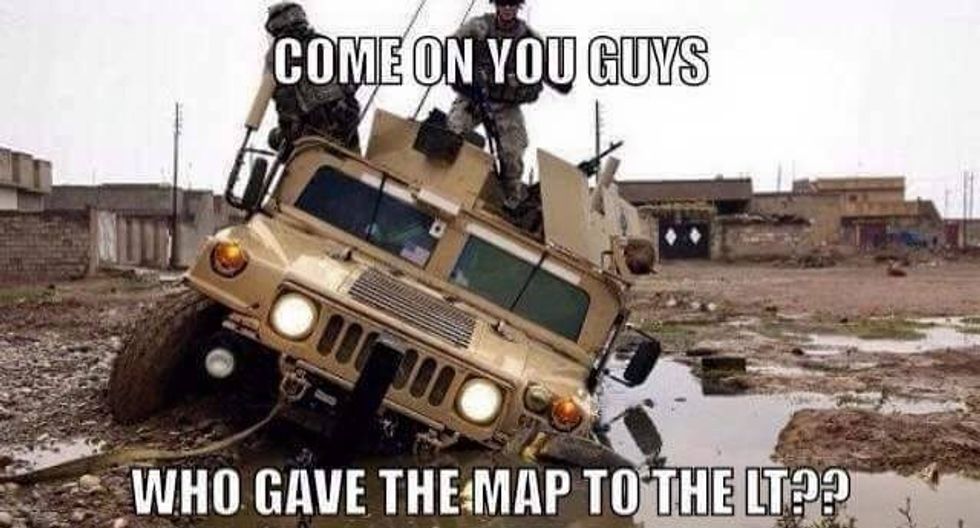 How is this not the driver's fault?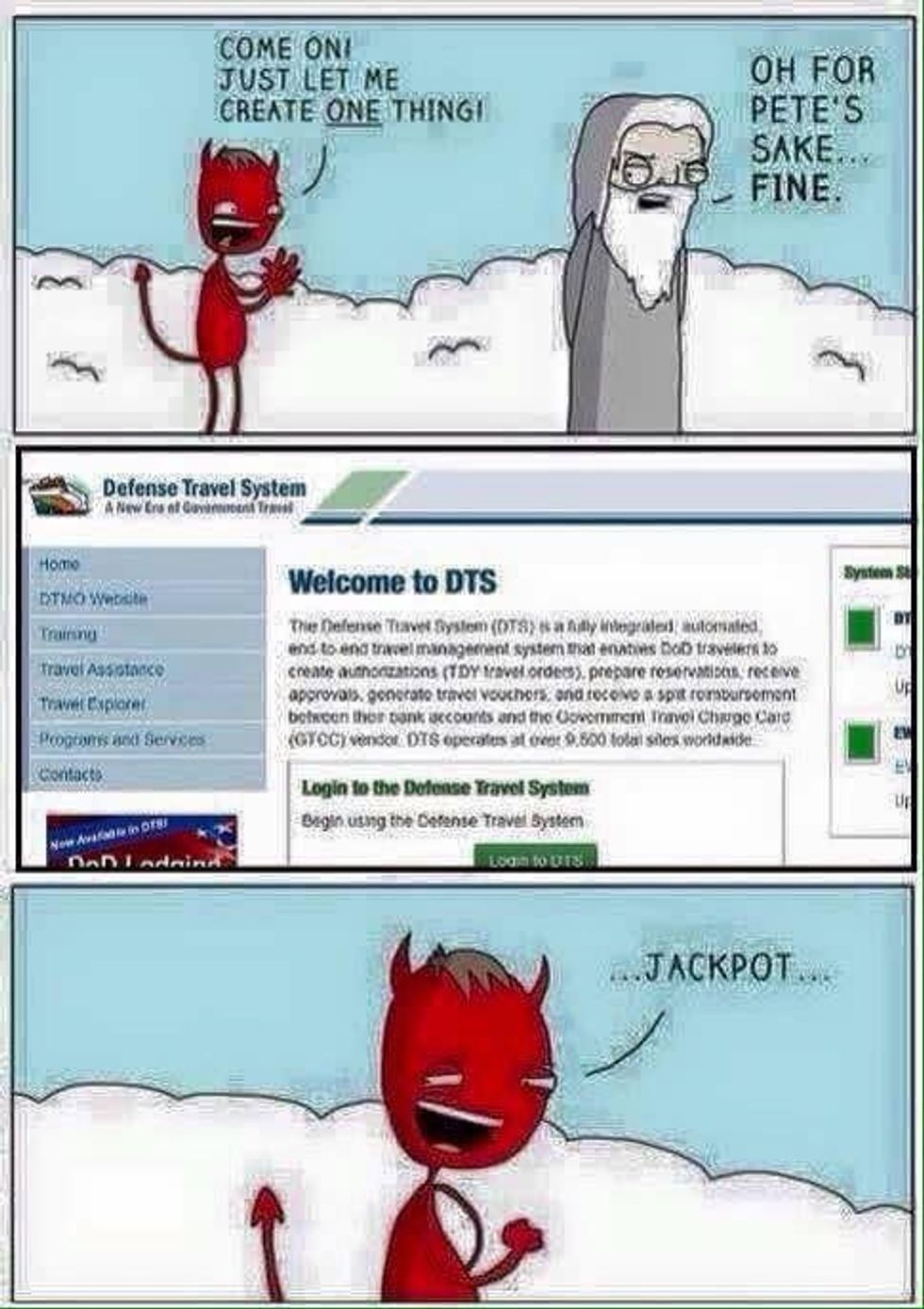 Pretty sure Lucifer designed more than one thing in the military.
 12. When you have to switch out your camping tents for DRASH tents (via Terminal Lance).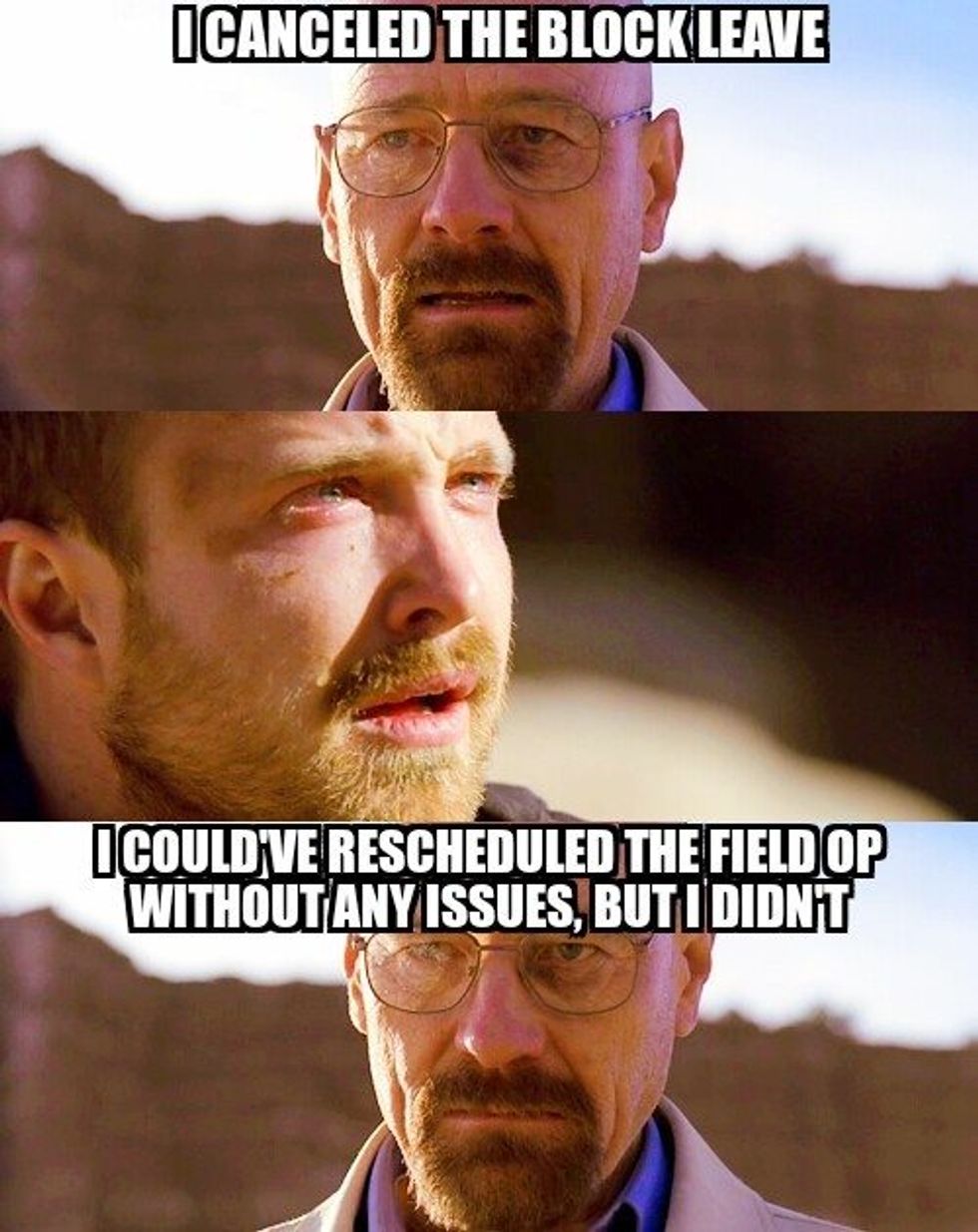 The commander really does just like to see you cry.
13. When your article 15 rebuttal doesn't go as planned (via Air Force Memes and Humor).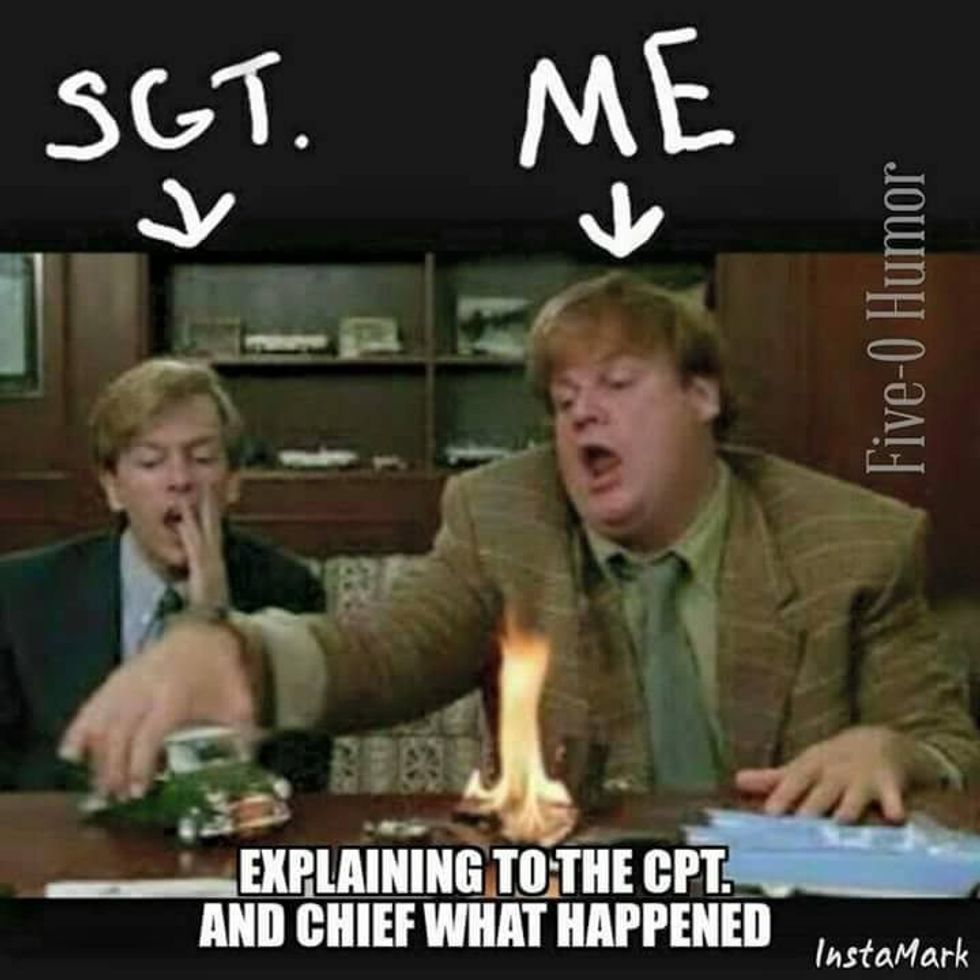 "Don't worry, SGT. I've talked my way out of worse."