Articles
August 31, 2015 13:06:03 EST
We think of drone warfare as a post-9/11 phenomenon, but they've been around a lot longer than that. Here are a few high points in the history of pilotless aerial war machines:
---
1849 -- Austrians launch nearly 200 pilotless balloons mounted with bombs against the city of Venice.
1862 – Both sides of the American Civil War use pilotless balloons for reconnaissance and bombing sorties.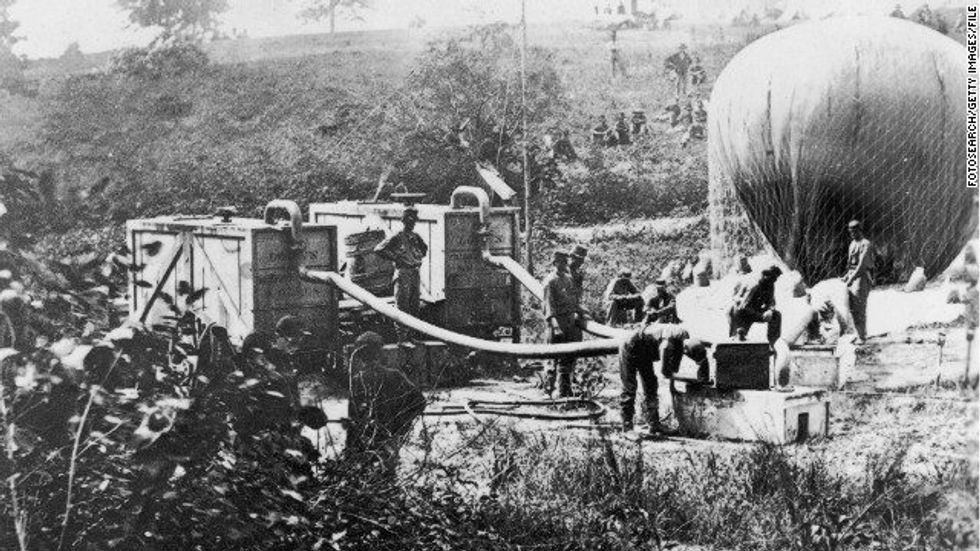 1898 – The U.S. military fits a camera to a kite during the Spanish-American War, producing the first ever aerial reconnaissance photos.
1916 -- The Royal Flying Corps took over 19,000 aerial photographs and collected a staggering 430,000 prints during the five months of the Battle of the Somme. (This visual analysis upturned the horse as the dominant technology of military reconnaissance.)
1943 -- The GB-1 Glide Bomb was developed to bypass German air defenses. It was a workable glider fitted with a standard 1,000 or 2,000-pound bomb. Made with plywood wings, rudders, and controlled by radio, the GB-1s were dropped from B-17s and then guided by bombardiers to their target below. One hundred and eight GB-1s were dropped on Cologne, causing heavy damage.
1945 -- Operation Aphrodite was one of the most ambitious drone projects in the Second World War. The plan was to strike concealed German laboratories with American B-17 "Flying Fortresses" and B-24 bombers that were stripped down and crammed with explosives. A manned crew would pilot these planes before parachuting out once they crossed the English Channel. At that moment, a nearby "mothership" would take control, receiving live feed from an on-board television camera. Despite the inventiveness of the U.S. Air Force and Navy, Aphrodite was a military failure. It even claimed the life of Joseph Kennedy Jr, after his B-17 exploded over the English countryside.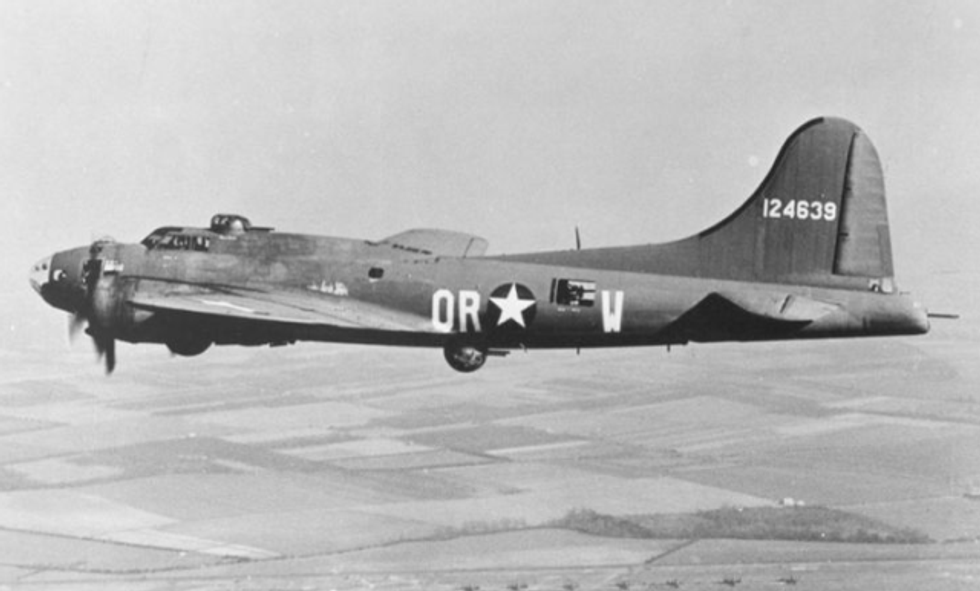 1946 -- "Pilotless Aircraft Branch" of the U.S. Air Force was established to develop three types of drones for use as training targets. Of the three, the airborne-launched Q-2 was the most important, becoming the "father" of a class of target drones.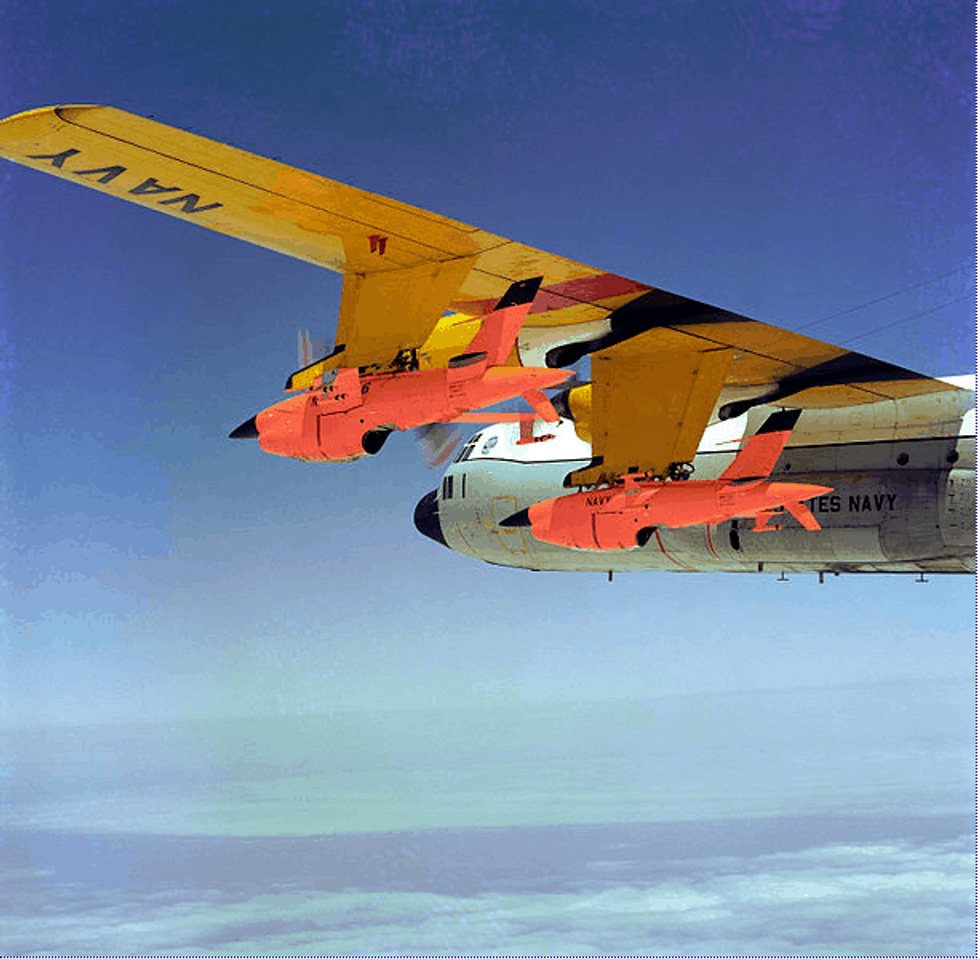 2011 –RQ-170 Sentinel stealth drones used to monitor Osama Bin Laden's compound in Pakistan, and that intel is used to plan and conduct the raid that results in his death.