Articles
August 12, 2016 11:08:44 EST
Military drill for service members is what training camp is for football players and their coaches — learning the playbook on how to maneuver and react to intense combat situations when seconds count and delay is deadly.
---
Most militaries do the standard maneuvers — target practice on the range, moving through a MOUT town or repelling out of a helicopter on a mock objective. But some countries prefer to go all out to show their toughness.
So here are five dangerous military drills conducted throughout the world.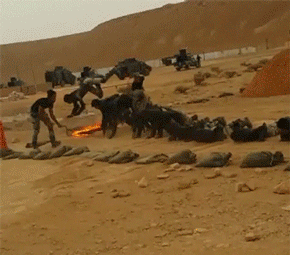 The Army prone-jumping over a firey log.
1.  Biting off the head of a live chicken
Each year in Thailand, seven countries partake in the multinational military exercise called "Cobra Gold." Held in February, this 11-day training includes 13,000 troops from countries like Japan, South Korea, and the U.S.
Cobra Gold promotes foreign military collaboration with events such as humanitarian relief, amphibious assault, and jungle survival. And sometimes that means making use of the wild game that calls the jungle home.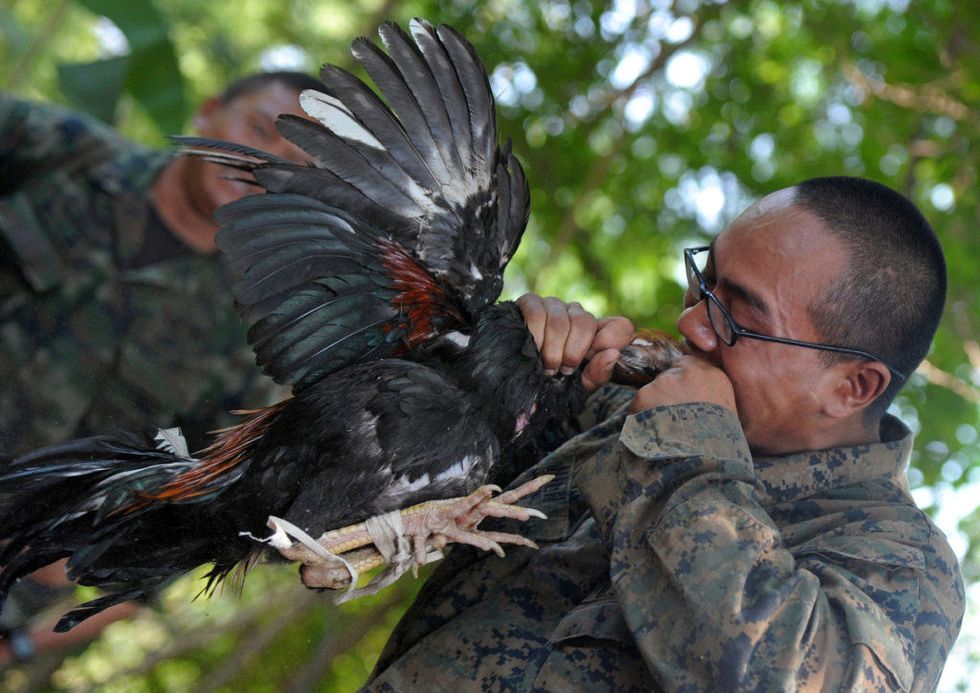 A Marine bites off the head of a live chicken.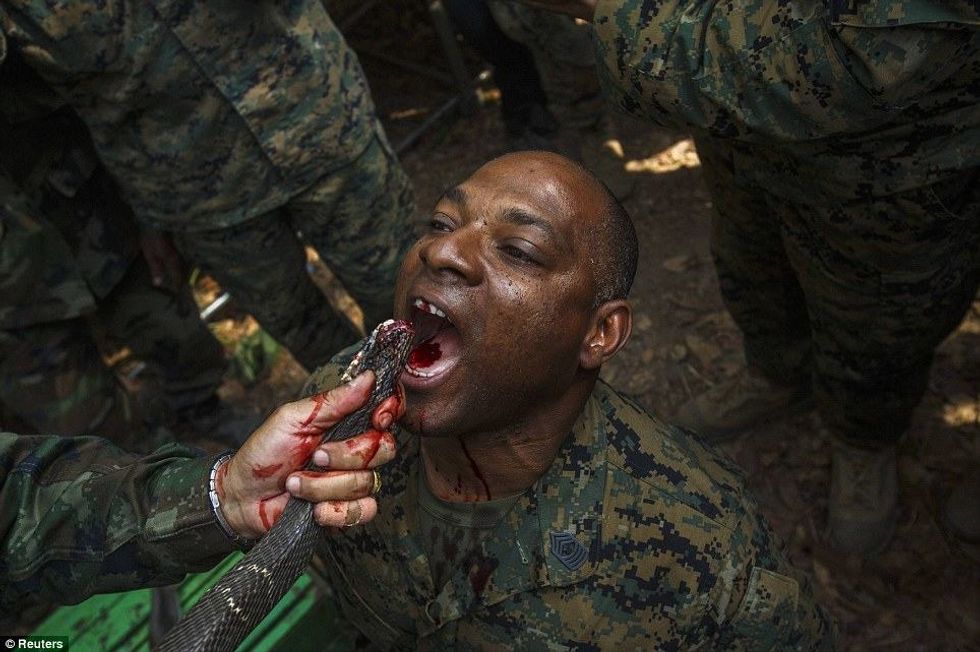 A Marine drinks the blood of a venomous King Cobra. This right of passage is said to have many nutritional benefits.
2. Body Smashing 
North Korean special forces candidates endure several body-hardening workouts to prove their physical and mental toughness to become members of the "Storm Corps."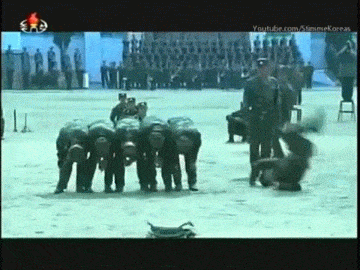 (Insert bad Kung Fu sound effects here. )
3.   The Road to Heaven
The finale of a 10-week pain-filled training program where Taiwanese Marines strive to become frogmen is called the "Road to Heaven." This initiation consists of low-crawling over 164 feet of sharp rock coral without the use of their arms while conducting various calisthenics along the way.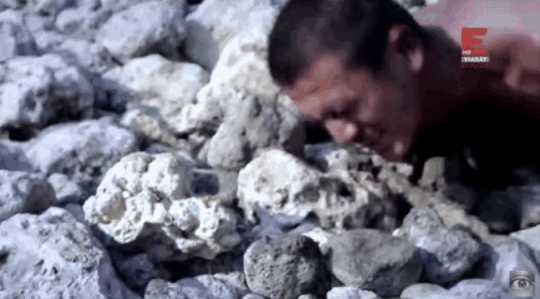 "Hey Bill, do you know if we're getting a Tetanus shot later?"
4.    Drown Proofing
SEAL trainees must learn to survive in complex water scenarios without sinking or drowning with their hands and feet bounded together. Considered the most grueling training the armed forces has to offer, hopefuls endure days of physically demanding training to become Navy SEALs.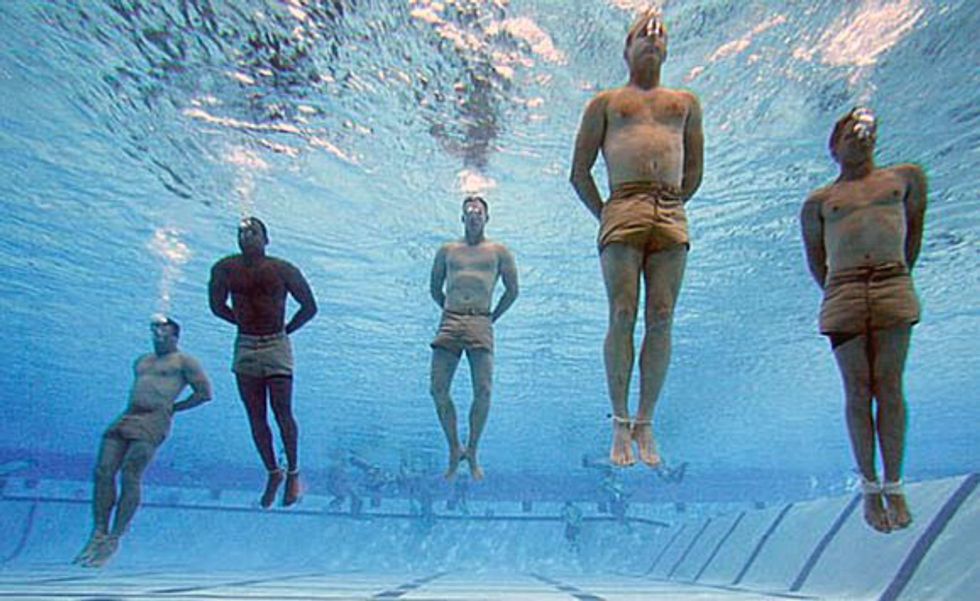 WARNING: Don't try this at home!
5.    Hot Potato
Soldiers of the Chinese People's Liberation Army pass around a live grenade before tossing it into a hole. The PLA troopers simultaneously leap away in the nick of time. This drill was created to promote discipline, communication, and teamwork.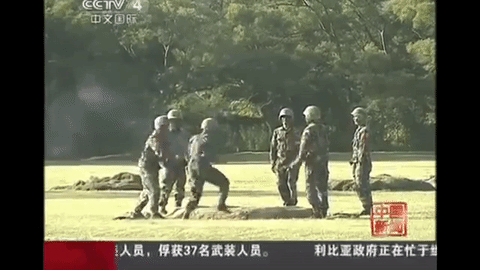 Who's got the hot potato? Not me!