Articles
July 07, 2015 08:51:05 EST
There's stolen valor and then there's you've-got-to-be-kidding-me-stolen-and-savaged valor. Check out the faux military cred antics of these guys:
---
1. The fake Green Beret who botched a civilian rescue mission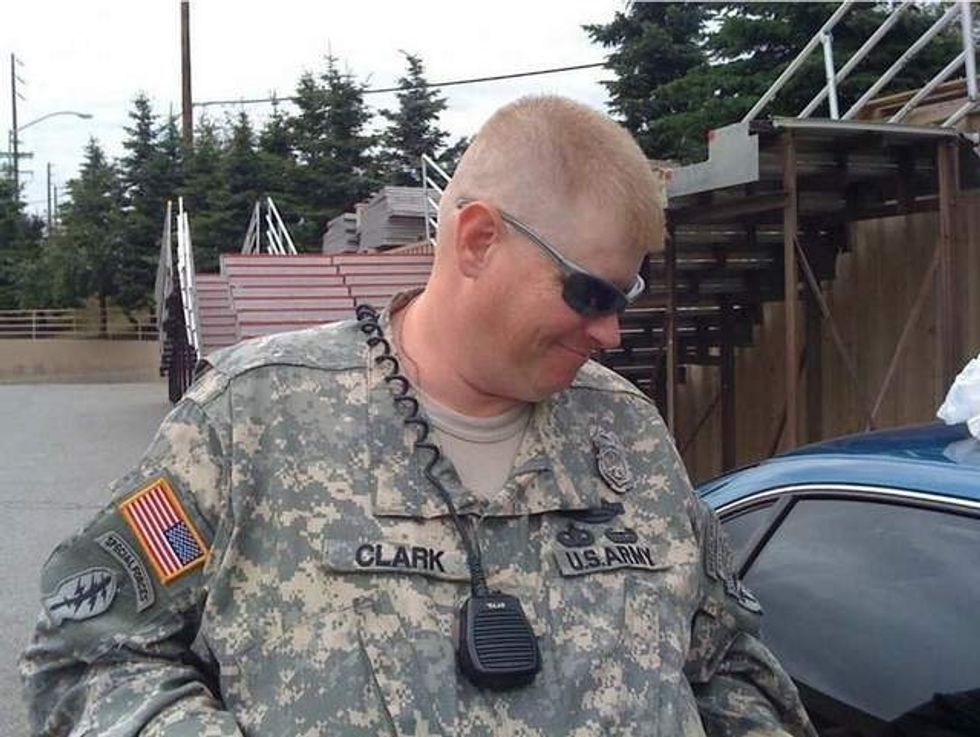 Douglas Strngfellow poses with his family just a few weeks before his secret was discovered
Photo: local.sltrib.com

Politics can be dirty. If we've learned anything from "House of Cards", it's that everyone has a secret, and it's only a matter of time before your enemies drag yours out and strangle you with it. Utah Representative Douglas Stringfellow was no exception in this regard. His road to success was nearly as murky and duplicitous as Frank Underwood's (except for the murdering Zoe part).
Stringfellow knew that a surefire way to earn the love of the American people was to have a military record. Luckily, he had one — a WWII hero and a Silver Star winner, exactly what 1950s America wanted from a leader as the Cold War loomed closer. Or at least, that's what he told people.
Stringfellow claimed that he was a member of the elite OSS (Office of Strategic Services), a WII-born intelligence agency that would later evolve into the CIA. As such, he undertook a mission to save nuclear scientist Otto Hahn from the Nazis, only to be captured and tortured by the Germans until he was left paralyzed from the waist down.
Too good to be true? Well . . . yes, actually. Stringfellow was really just a private in the Air Force, not a scientist-saving hot shot that got tortured by Nazi cronies. The OSS thing and the Silver Star were BS too. But the most shocking lie of them all? He wasn't paralyzed.
Utah bought the wheelchair routine, however, and voted him into office. But after two years in the position, his secret got out, and his image was completely destroyed. Even The Church of Latter-Day Saints, Stringfellow's place of worship, shamed him — forcing him to make a public confession of his misdeeds.
 6. The guy who faked PTSD — on television 
Sometimes impostors are cunning. Sometimes they're crazy. And sometimes, as in this case, they're both. 45-year-old Brian Camacho — aka Brian Kahn – managed to convince Military Minds, a community network that helps veterans find treatment for PTSD, that he needed help after several deployments to Iraq and Afghanistan. Military Minds sent him to Canada to receive medical assistance, and no one questioned his legitimacy. And why would they? The guy was decked out in a full military uniform, complete with eagle, globe and anchor tattoo.
It wasn't long after this arrangement, however, that Kahn's brother Ian came forward, confessing his brother's real name — and the fact that he had never served in the military. In an interview with the Military Times, Ian Kahn lamented that "It's all a game to him. He really believes he went to Iraq and Afghanistan."
Kahn also appeared in one of Military Minds's promotional videos, once again referring to himself as Marine 1st Sgt. Brian Camacho. The whole situation is sad and weird, but the fact that this guy claimed that he suffered from PTSD, a very real and debilitating challenge for many servicemen and women who return home, is just sick. Stolen valor is one thing, but this is just mind boggling.
You can see Kahn in the short video below, bulls**ing his way through a Q&A as if he has actually served.