Articles
August 27, 2020 11:55:00 EST
When the Great War began in 1914, the armies on both sides brought new technologies to the battlefield the likes of which the world had never seen. The destruction and carnage caused by these new weapons was so extensive that portions of old battlefields are still uninhabitable.
---
World War I saw the first widespread use of armed aircraft and tanks as well as the machine gun. But some of the weapons devised during the war were truly terrifying.
1. The Flamethrower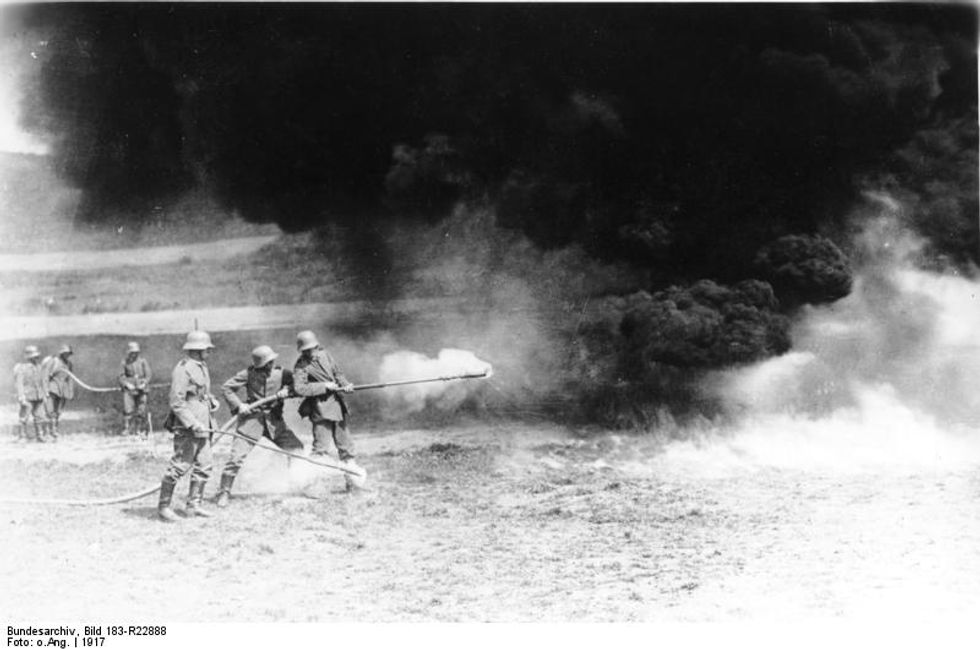 German flamethrowers during WWI (Photo: German Federal Archive, 1917)
The idea of being able to burn one's enemies to death has consistently been on the minds of combatants throughout history; however, it was not until 1915 Germany was able to deploy a successful man-portable flamethrower.
The flamethrower was especially useful because even just the idea of being burned alive drove men from the trenches into the open where they could be cut down by rifle and machine gun fire.
The terrible nature of the flamethrower, Flammenwerfer in German, meant that the troops carrying them were marked men. As soon as they were spotted, they became the targets of gunfire. Should one happen to be taken prisoner, they were often subjected to summary execution.
The British went a different way with their flamethrowers and developed the Livens Large Gallery Flame Projector. These were stationary weapons deployed in long trenches forward of the lines preceding an attack. The nozzle would spring out of the ground and send a wall of flame 300 feet in the enemy's direction.
These were used with great effectiveness at the Somme on July 1, 1916 when they burned out a section of the German line before British infantry was able to rush in and capture the burning remnants.
2. Trench Knife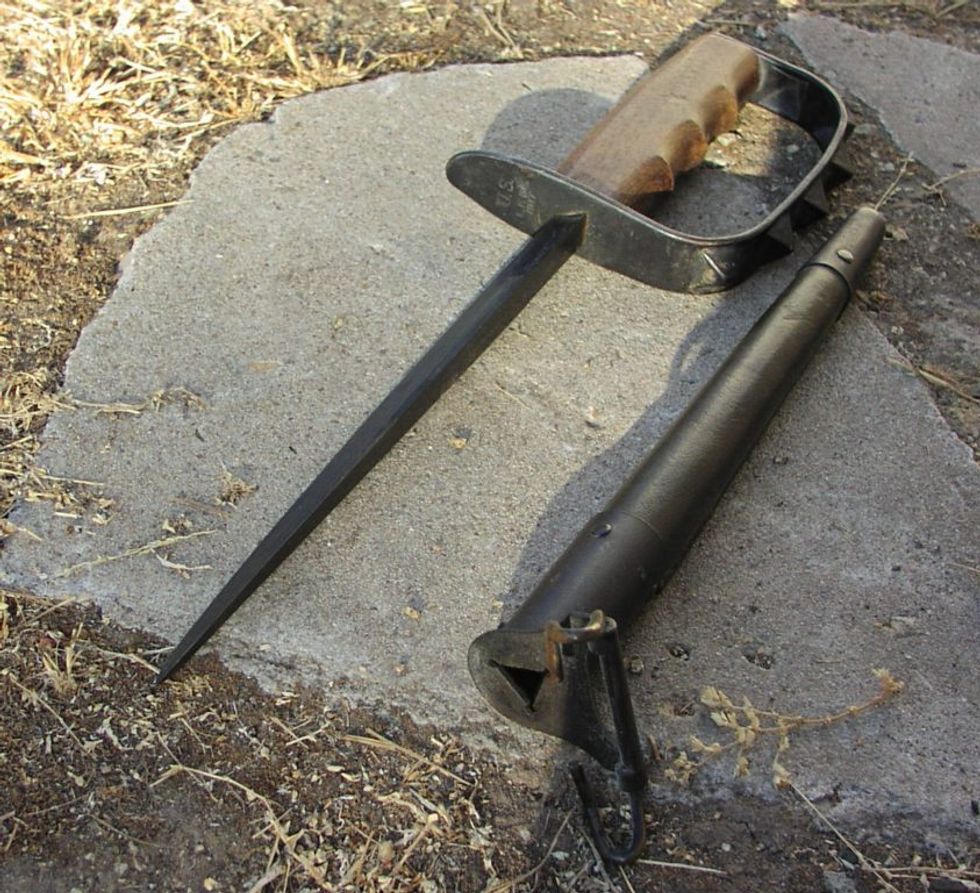 8-inch howitzers of the 39th Siege Battery, Royal Garrison Artillery conducting a shoot in the Fricourt-Mametz Valley, during the Battle of the Somme, 1916. (Photo: Imperial War Museum)
Though artillery had been around for centuries leading up to WWI, its use on the battlefields of Europe was unprecedented. This was because of two reasons.
First, some of the largest guns ever used in combat were employed during the war.
Second, because the world had never seen such concentrations of artillery before.
Artillery shells were fired in mass concentrations that turned the earth into such a quagmire that later shells would fail to detonate and instead they would simply bury themselves into the ground. Massive bombardments destroyed trenches and buried men alive.
Artillery bombardments were so prolific that a new term, shell shock, was developed to describe the symptoms of survivors of horrendous bombardments.