Articles
June 29, 2017 11:47:27 EST
If there's one thing U.S. Marines and soldiers can depend on from their Air Force, it's that the USAF isn't just going to let them get napalmed. The idea of losing air cover never crosses our troops' minds. The U.S. Air Force is good like that. Other countries...not so much.
---
Air Forces like the United States' and Israel's are just always going to be tops. So don't expect we're going to go dumping on Russia just because they have a turboprop bomber from 1956 (the American B-52 is even older).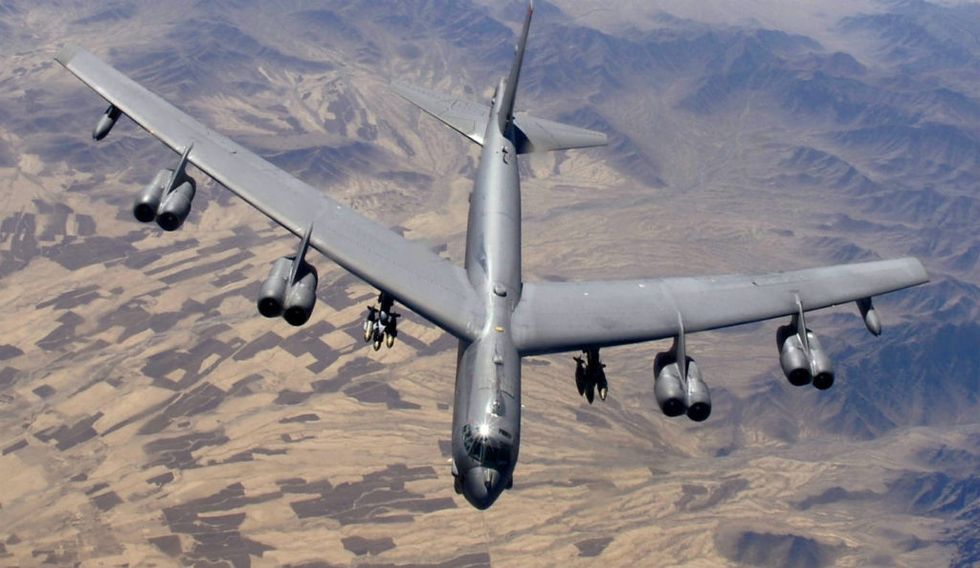 Marshal Kim Jong Un inspecting ground targets worth 50 points to American pilots in this undated photo. (KCNA)
Historically, the North's airborne successes came because of their patron in the Soviet Union. That was a long time ago.
North Korean pilots get something like 20 flight hours a year. If you think about it, I almost tied them and I didn't even train. And when they do train, fuel reserves for actual flying are so scarce that their primary simulator is their imagination.
Their aircraft are so old, a few of them could have actually fought in the Korean War. Against their main enemy (the U.S.), the best this air force could do is create a target-rich environment. Even with a fleet of 1,300 planes, the only credible air defense the North can muster is from ground-based anti-aircraft and SAM sites.
Finally, there is a lot of talk about North Korean nukes but right now, if the DPRK wanted to nuke someone in a war, they'd have to sneak the nuke in on horseback. If there's a horse they didn't eat already.