Articles
June 26, 2017 11:32:35 EST
The Pentagon has announced plans to replace the Afghan air force's inventory of Russian-built Mi-17 "Hip" utility helicopters with American ones, stating that the purchase has turned out to be a bad deal.
---
According to a report by the Washington Times, the Hips will be replaced by UH-60 Blackhawks. The Russian-built helicopters reportedly were maintenance nightmares, with the Afghan Air Force unable to keep up with the logistical supported needed to address constant breakdowns.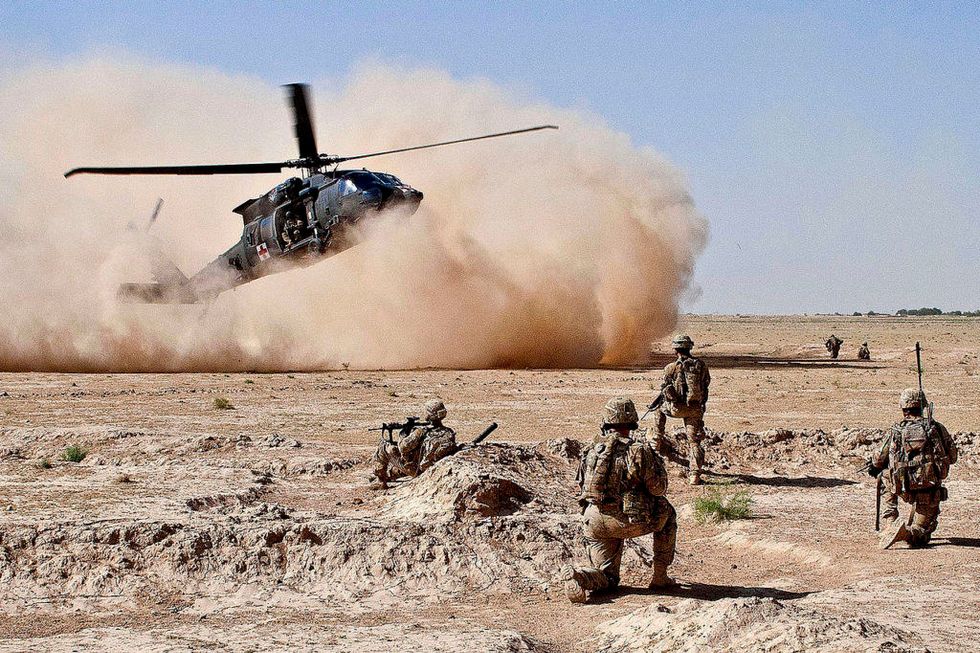 A UH-60 Black Hawk medical evacuation helicopter lands as U.S. Army paratroopers secure the area in Afghanistan's Ghazni province, July 23, 2012. The soldiers are assigned to the 82nd Airborne Division's 1st Brigade Combat Team and the helicopter crew is assigned to the 82nd Combat Aviation Brigade. The soldiers evacuated a wounded insurgent. (US Army photo)
The Hips were initially chosen because defense planners thought Afghan pilots would be more familiar with the Russian-built helicopters. The Obama Administration had praised the Mi-17 in its last report on operations in Afghanistan, calling it the "workhorse" of the Afghan air force. The report noted that 56 Hips were authorized, and 47 were available.
According to Militaryfactory.com, the Mi-17 "Hip" has a crew of three and can carry a wide variety of offensive loads, including rocket pods, 23mm gun pods, and even anti-tank missiles. Army-Technology.com notes that the Russian-built helicopter can carry up to 30 troops.
Over 17,000 Mi-17s and the earlier version, the Mi-8, have been built since the Mi-8 first flew in 1961. The Hip has also been widely exported across the globe, being used by over 20 countries, including China, Argentina, Sri Lanka, Thailand, and Iraq.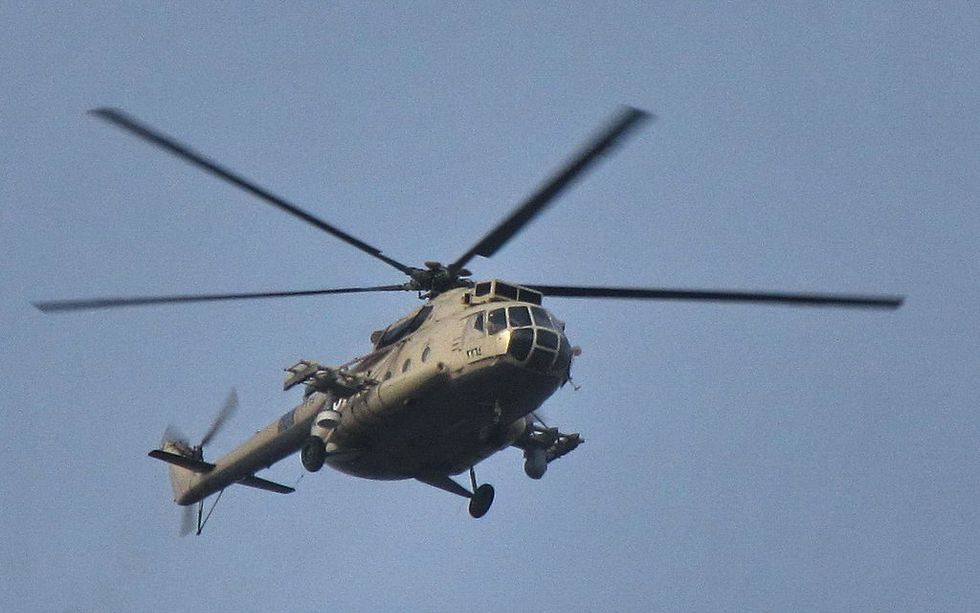 Egyptian Mi-17. (Wikimedia Commons)
By comparison, the UH-60 Blackhawk, which also has a crew of three, can only carry 11 troops, according to manufacturer Lockheed Martin. However, the 13th Edition of the Combat Leader's Field Guide notes that with the seats removed, a Blackhawk can carry up to 22 troops.
The Blackhawk is limited to door guns as its armament. Militaryfactory.com notes that the Blackhawk is used by 26 countries, including Poland, South Korea, Japan, Saudi Arabia, Iraq, Argentina, Thailand, and Israel.
Some countries have both the UH-60 and Mi-17 in their inventories, notably Iraq, Argentina, China, Thailand, and Mexico.