Articles
January 25, 2017 06:26:42 EST
The Army is officially closing down the last of its long-range surveillance companies with the three active duty units slated for closures in January and the four National Guard companies shutting down in 2018.
---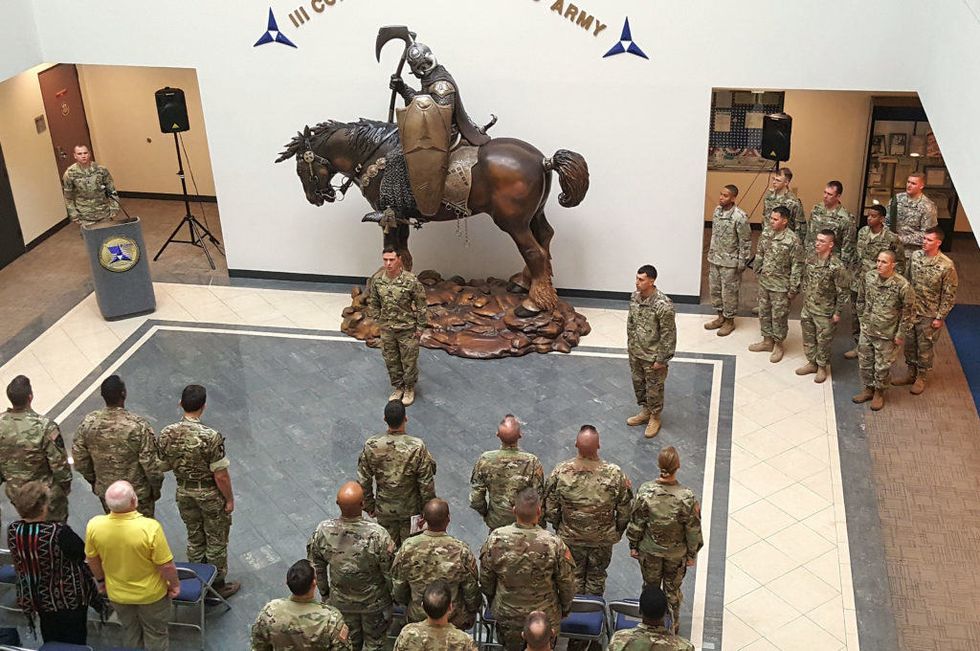 Soldiers with Delta Company, 52nd Infantry Regiment (Long Range Surveillance) conduct their unit's deactivation ceremony Jan. 10, 2017 inside the III Corp building at Fort Hood, Texas. (Photo: U.S. Army Sgt. 1st Class Jory Mathis)
The move comes amid changing Army priorities and a series of computer simulations that decided the units were high-risk, low-reward.
This is the second time the Army has deactivated all of its company-sized, long-range reconnaissance units. It previously removed LRRP companies in 1974 before bringing them back as LRS units in 1981.
According to a Stars and Stripes article, the current deactivations came after Total Army Analysis computer models said that LRS units weren't in high demand by command teams.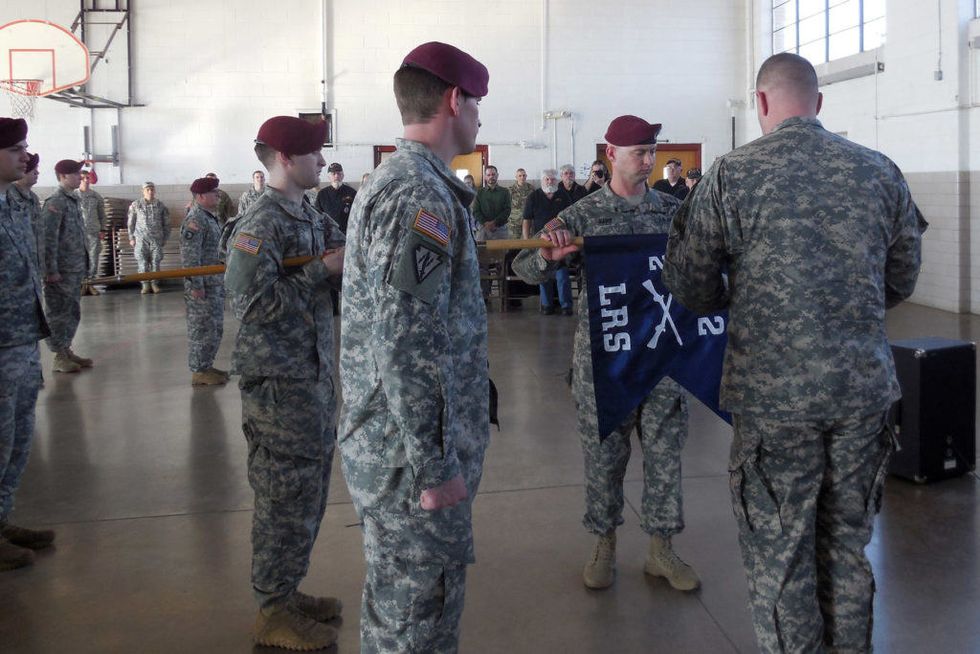 Indiana Army National Guard 1st Sgt. Joseph Barr rolls up the colors of Company C, 2nd Squadron, 152nd Cavalry Regiment during the unit's designation ceremony to Company D, 151st Infantry Regiment, Sunday, Jan. 24, 2016. (Photo: U.S. Army National Guard Sgt. 1st Class Jeff Lowry)
But not everyone is happy with the Army's decision.
Retired Army Special Forces Brig. Gen. John Scales protested an earlier LRS drawdown when he found that computer models claiming that LRS units were at high risk in combat were improperly written. The model unrealistically assumed that any infantry unit that spotted the enemy would engage that enemy force, pitting six-man LRS teams against entire enemy formations.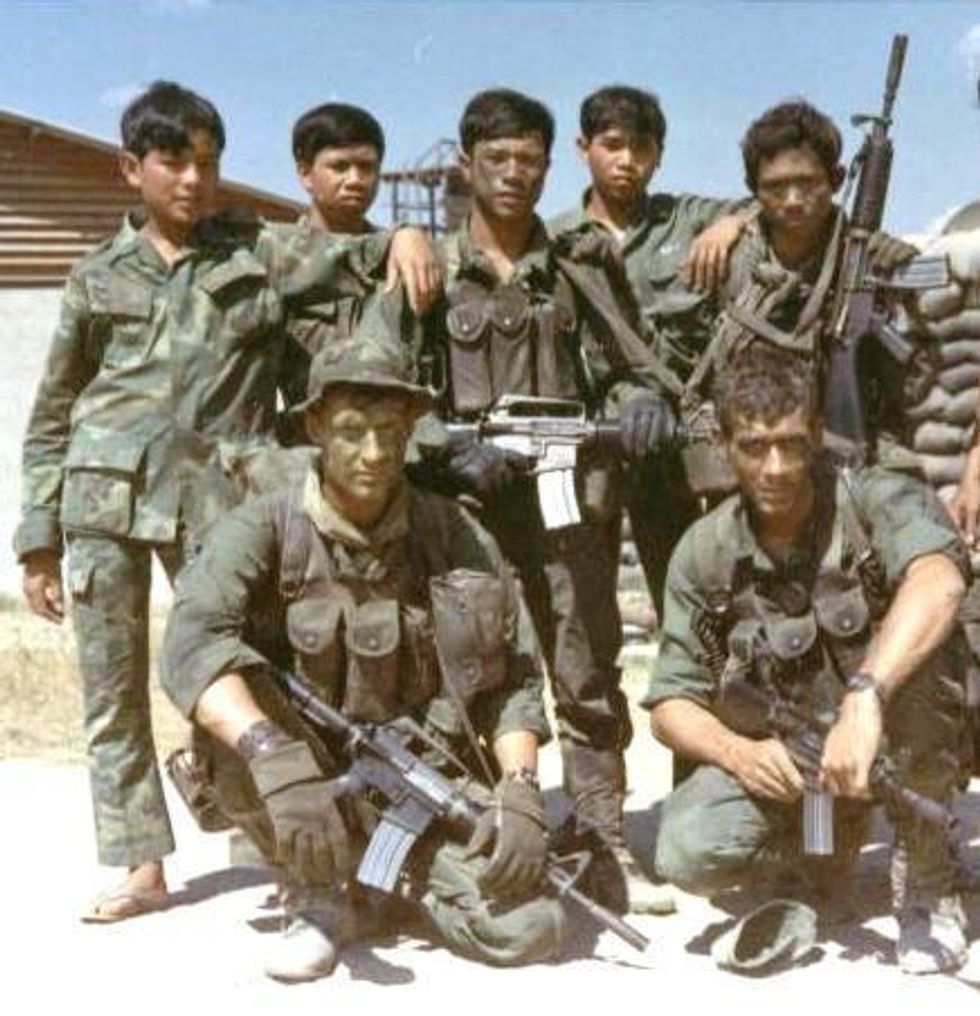 David Blow front, left, and another U.S. Soldier were members of a long-range reconnaissance team that conducted cross-border operations in Cambodia and Vietnam in 1971. Blow, a Special Forces soldier, served in Vietnam until the end of U.S. involvement in 1973. (Courtesy photo: U.S. Army)
While the new assessments use different coding that Scales was not privy to, he has voiced concerns that getting rid of LRS units isn't the best idea.
Scales told the Stars and Stripes about the current LRS drawdowns that, "I worry based on my experience with the model that [long-range surveillance units are] getting shortchanged, and the Army is getting shortchanged."
This isn't the first time that the Army has tackled this question, and an earlier batch of LRS deactivations that also resulted from a Total Army Analysis were done against the protest of ground commanders.
From then-Maj. Mark R. Meadows' 2000 master's thesis titled "Long-Range Surveillance Unit Force Structure in Force XXI":
The decision to deactivate these intelligence collection units was not based on a change of doctrine or a change in the mission requirements for LRS. The decisions were not made by one of the two proponents of LRS in order to protect another unit or asset. Quite the contrary, both proponents recognize the importance of HUMINT on the battlefield and support LRS employment and training. As discussed in chapter two, the decision to deactivate all heavy division LRSDs and two of four LRSCs was made over the objection of both proponents and units, by the office of the Deputy Chief of Staff for Operations as a result of the Total Army Analysis (TAA) process. Consequently, under the current force structure, there are not adequate numbers of LRS units to effectively execute the potential future missions the Army will face.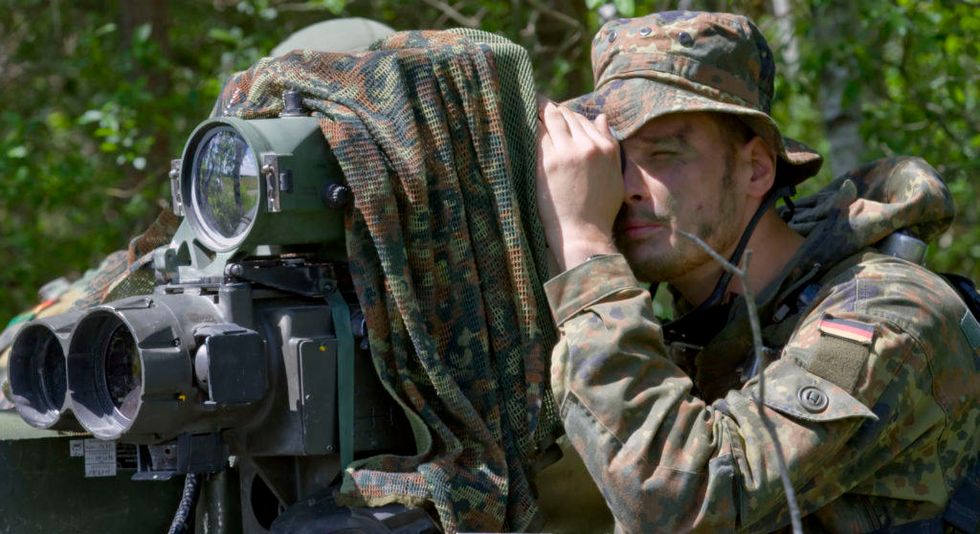 Internationally, long-range reconnaissance is still in high demand. German army Upper Cpl. Andre Schadler, a native of Aulendorf, assigned to Recon Platoon, Jager Battalion 292, scans the battlefield for threats with a thermal sight during the first day of training at the Great Lithuanian Hetman Jonusas Radvila Training Regiment, in Rukla, Lithuania, June 10, 2015. (Photo: U.S. Army Sgt. James Avery, 16th Mobile Public Affairs Detachment)
While satellites and drones can cheaply provide detailed imagery in an open desert, they struggle to watch the movements of enemy forces through heavily forested and urban areas like those troops would face in a war with China or Russia where enemy units could be dispersed under cover and camouflage.
This is something that Eastern Europe armies know well, leading them to invest in the types of reconnaissance units that the U.S. Army is backing away from.
For instance, in November Lithuania hosted the U.S. Army's Reconnaissance and Surveillance Leadership Course for the first time in the course's history.
The European Union is investing more heavily in ISTAR — Intelligence, Surveillance, Target Acquisition, and Reconnaissance — units.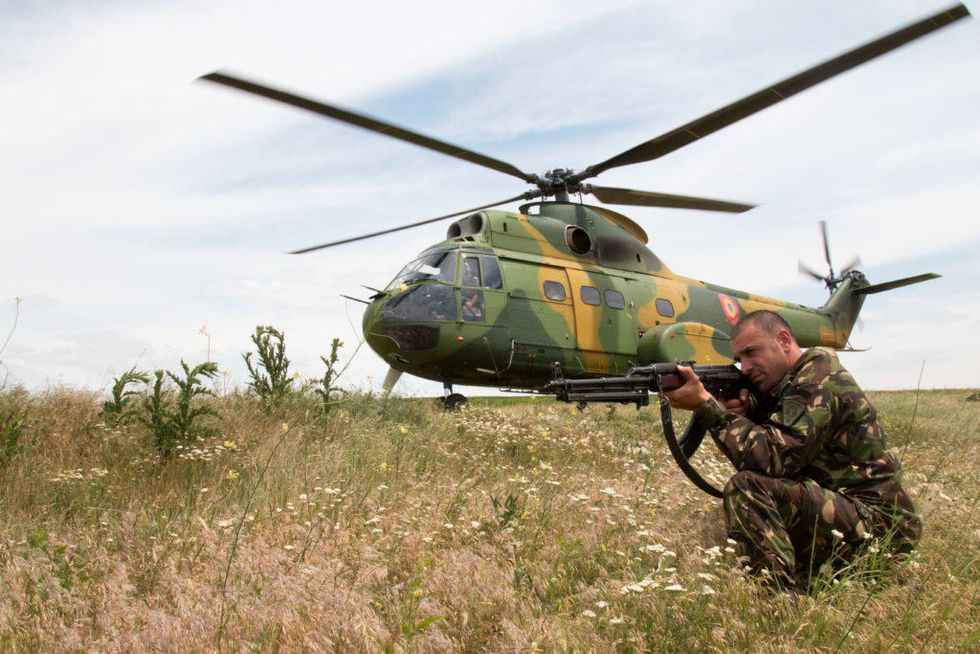 A Romanian IAR 330 Puma helicopter employs perimeter defense while it extracts a joint team of forces from both the 1st Squadron, 131st Cavalry, Alabama Army National Guard, and the 528th Light Reconnaissance Battalion, Romanian Land Force, as they complete a long range surveillance training mission for Operation Red Dragon on June 18, 2015, near Babadag Training Area, Romania. (Photo: U.S. Army Staff Sgt. Christopher Shanley)
Indeed, the Swedish Army maintains a force of only 6,000 available soldiers but keeps one ISTAR battalion available.
This wouldn't be the first time the Army got rid of its dedicated long-range reconnaissance companies. In 1974, it deactivated the last of the old Long-Range Reconnaissance Patrol companies. Just four years later, the Deputy Chief of Staff for Operations and Plans, Lt. Gen. Edward C. Meyer, ordered a classified study to ascertain, among other things, who could conduct the LRRP mission moving forward.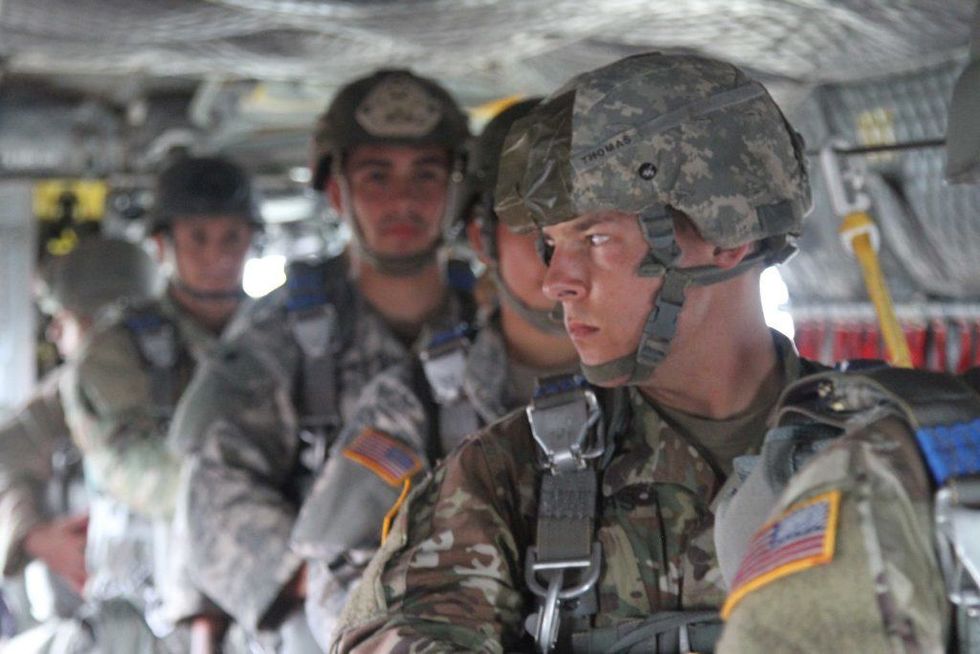 A paratrooper with Delta Company, 52nd Infantry Regiment (Long Range Surveillance), looks out of a window of a CH-47 Chinook helicopter before exiting at Rapido Drop Zone Sept. 1, 2016 at Fort Hood, Texas. This was the last jump before the unit's deactivation ceremony, which occurred Jan. 10, 2017. (Photo: U.S. Army Staff Sgt. Tomora Clark)
By 1979, the Army was writing doctrine for the new "Long-Range Surveillance Units" which were nearly identical to the extinct LRRP companies. But some division commanders saw the need for human eyes on the battlefield as too vital to wait for Department of the Army.
The 9th and 3rd infantry divisions and the 82nd Airborne Division all stood up LRRP units to provide critical intelligence to battlefield commanders. The 82nd divisional LRRP platoon was deployed to Operation Urgent Fury.
Operational commanders may find that they have to again construct their own long-range surveillance units if they still want the capability. The last of the LRS companies are scheduled to deactivate in August 2018.