Articles
February 15, 2017 10:16:25 EST
In 1942, the culmination of a crazy idea from a British officer — known as Project Plough — yielded one of the most top-notch fighting forces of World War II.
---
The project called for a small, highly-trained group to parachute into Norway to conduct guerrilla operations against the Germans there. When the plan came across the desk of Lt. Col. Robert Frederick at the War Department in 1942, he reported to his boss, then-Maj. Gen. Eisenhower, that the plan was unworkable.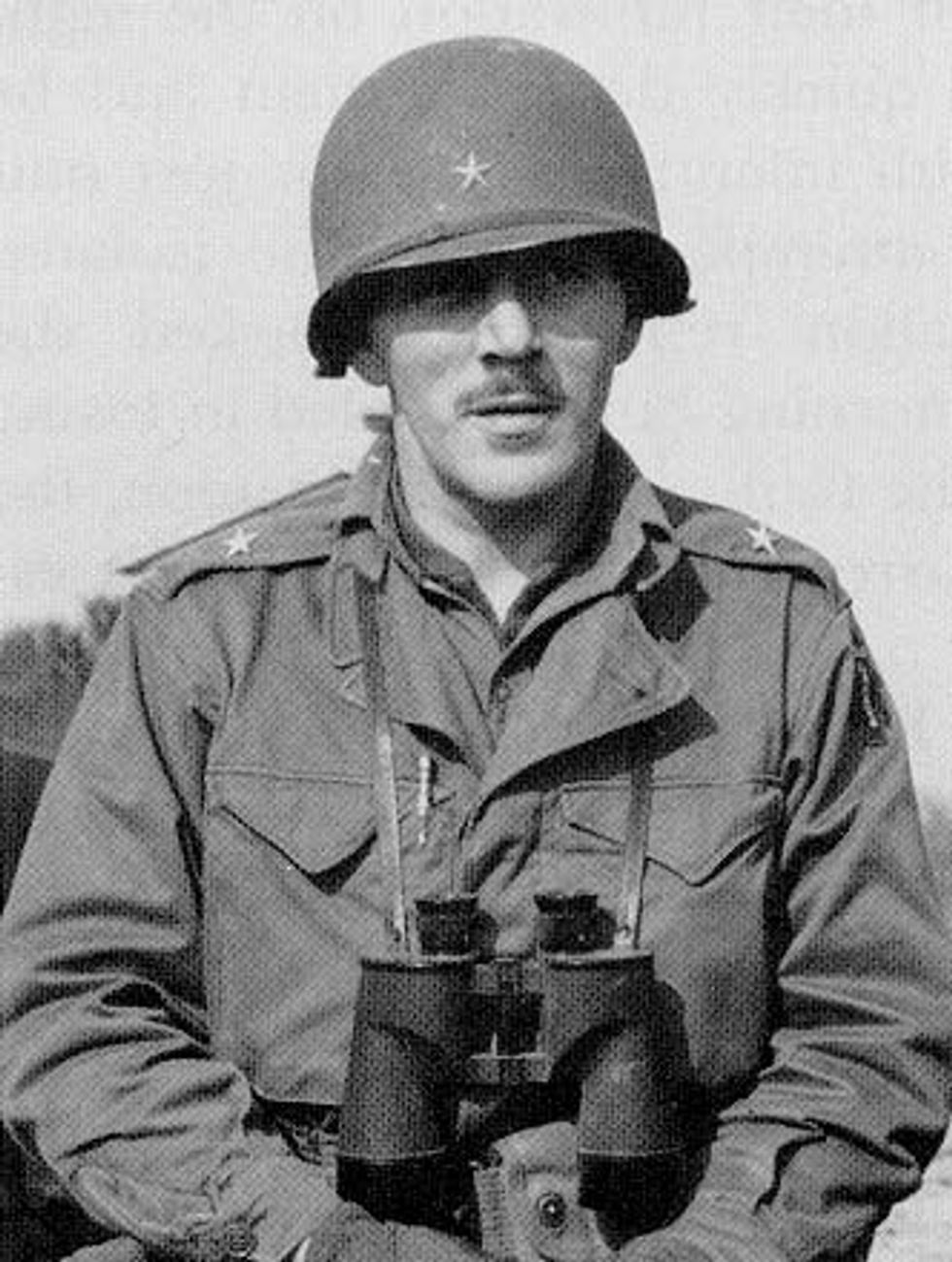 Frederick while in command of the 1st Special Service Force, 1944. (U.S. Dept. of Defense)
However, Eisenhower needed to build cohesion between the British and Americans and decided to form the unit anyway. To Eisenhower's knowledge there was no man more well-versed in Project Plough that it's biggest detractor, Robert Frederick.
Frederick was an interesting choice to lead this new guerrilla unit. He had graduated middle of his class from West Point and had been commissioned into the Coastal Artillery. He had never made much of an impression on anyone, though he soon would.
Frederick's new unit, the 1st Special Service Force, was activated July 9, 1942, at Fort William Henry Harrison, Montana. The unit would be a joint venture of the Americans and Canadians.
The unit also had a different structure made up of three "regiments" of 800 men each consisting of two battalions. Frederick was in overall command while a Canadian served as his executive officer.
Every member was to be parachute qualified and trained to be adept at cold weather combat. They also trained on a variety of weapons, both American and German, and even developed their own fighting knife, the V-42.

1st Special Service Force before an evening patrol near Anzio in 1944. (Photo courtesy of Library and Archives Canada)
After the successful capture of Rome, the men were given a reprieve from combat. It was also announced that Frederick was leaving the force to take command of the 1st Allied Airborne Task Force that would be spearheading Operation Dragoon.
Although airborne capable, the unit would not jump with the task force and instead was assigned to assault several small islands near the landing beaches that had been fortified by the Germans. This would be the last major effort undertaken by the unit.
After light action along the French coast, the 1st Special Service Force was disbanded on Dec. 5, 1944, in France. Most of the men, American and Canadian, were sent as replacements to airborne units.
The modern day 1st Special Forces Group traces its lineage to the 1st Special Service Force.