Articles
July 21, 2016 05:32:55 EST
On July 19, the stars of Paramount's "Star Trek Beyond" joined First Lady Michelle Obama in hosting more than 100 service members, veterans and their families for an advance screening of the upcoming film.
---
The screening was a part of the First Lady and Dr. Jill Biden's Joining Forces initiative. The cast dropped in as part of their publicity blitz for the movie's July 21 premiere. This was an exceptional screening for the cast, as the Star Trek franchise has always held members of the military and their families in high esteem.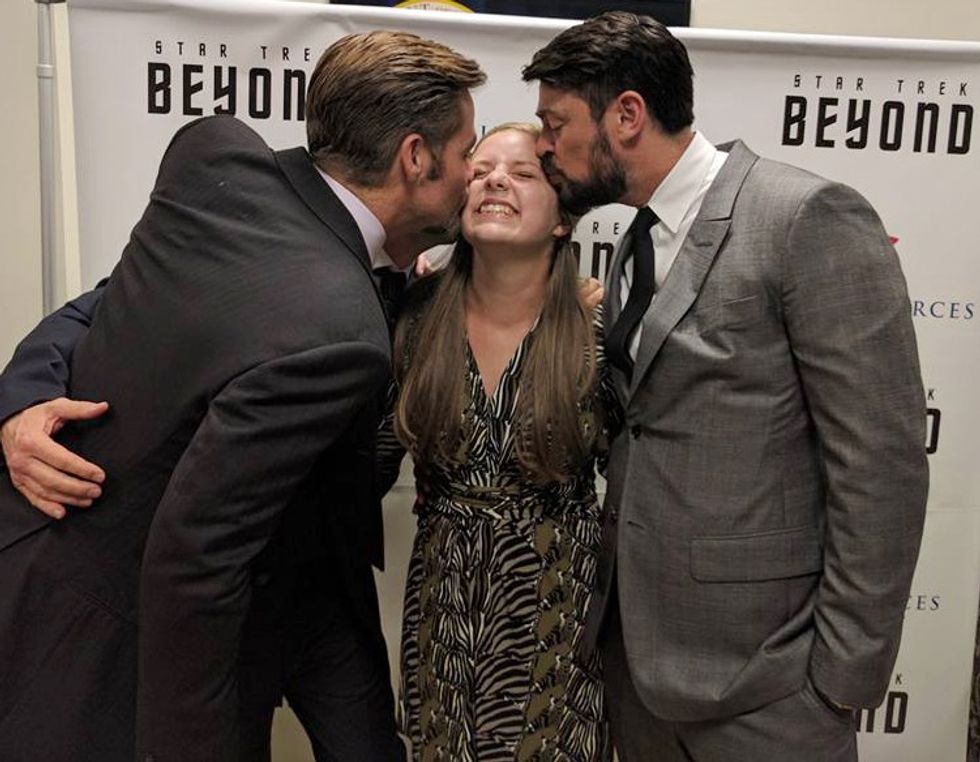 Have you ever seen anyone so happy?
The previous Star Trek film, "Star Trek Into Darkness" was dedicated to The Mission Continues, an organization dedicated to helping troops as they return home from war. It featured cameos from several veterans dressed as Starfleet officers in the film's final scenes. Members of the cast also showed the first film of the Star Trek reboot series to active-duty service members in Kuwait.
At the White House, Chris Pine, Simon Pegg, and Karl Urban were humble in their brief introductions to the film and the First Lady. The actors joked that the veterans made better actors than the Hollywood stars.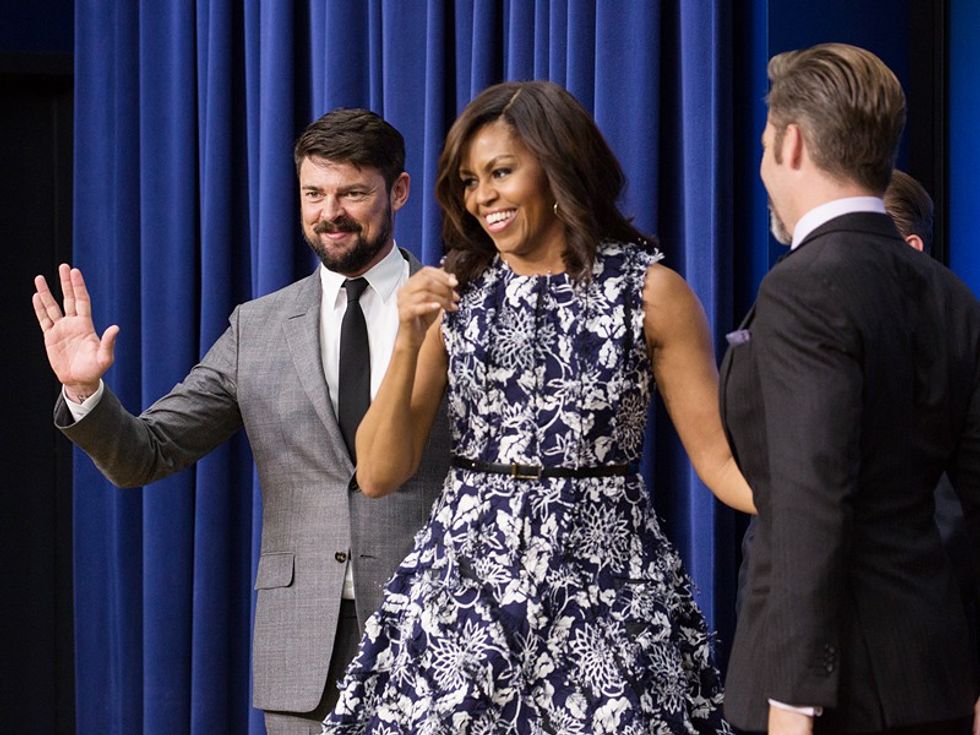 Simon Pegg with Coast Guard veteran and WATM contributor Mary-Elizabeth Pratt
"Star Trek Beyond" premieres in the U.S. on July 21.
Related Articles Around the Web