Articles
February 16, 2017 13:10:01 EST
The A-10 Thunderbolt II, known affectionately as the Warthog, is the U.S. Air Force's most beloved and capable close air support craft. Its low airspeed and low altitude ability give it an accuracy unmatched by any aircraft in the Air Force fleet. No matter what anyone in an Air Force uniform tells you.
---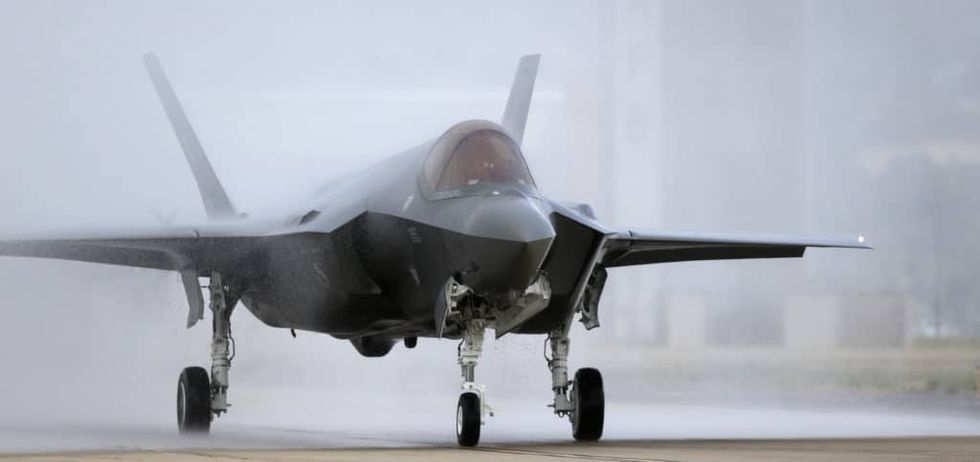 Sorry, Bruh. (U.S Air Force photo)
For one A-10 pilot, the CAS world was turned upside down in the First Gulf War. Captain Bob Swain was flying anti-armor sorties in central Kuwait during Operation Desert Storm. After dropping six 500-pound bombs and taking out two Iraqi tanks with Maverick missiles, he saw potential tangos several miles away, just barely moving around.
"I noticed two black dots running across the desert that looked really different than anything I had seen before," Swain told the LA Times in a February 1991 interview. "They weren't putting up any dust and they were moving fast and quickly over the desert."
He was tracking what he thought was a helicopter. When his OV-10 Bronco observation plane confirmed the target, Swain moved in for the kill. One of the targets broke off and moved north (back toward Iraq), the other moved south. The A-10 pilot tracked the one moving south but couldn't get a lock with his AIM-9 Sidewinder missiles because the target was too close to the ground, just 50 feet above.
So he switched to the A-10's 30mm GAU-8 Avenger cannon – aka the BRRRRRT.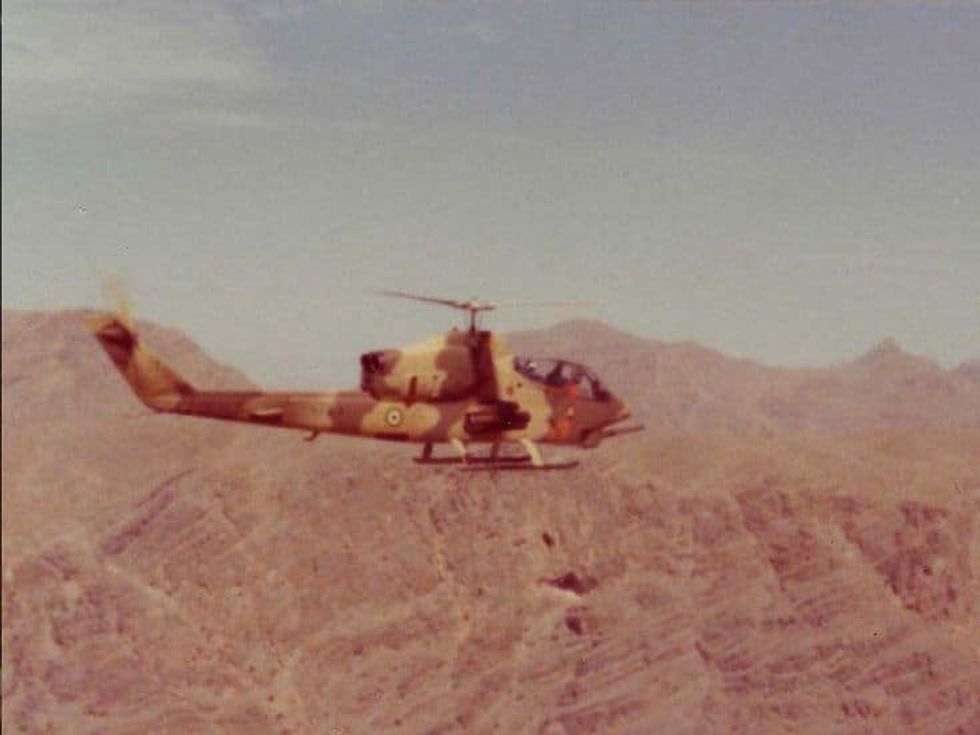 The "Chopper Popper" on display at the Air Force Academy.
"We tried to identify the type of [helicopter] after we were finished, but it was just a bunch of pieces," he later told the Air Force Academy's news service.
After the war, Swain went back to his job flying Boeing 747s for U.S. Air and is still in the Air Force Reserve, now with the rank of Colonel.