Articles
April 01, 2016 12:16:10 EST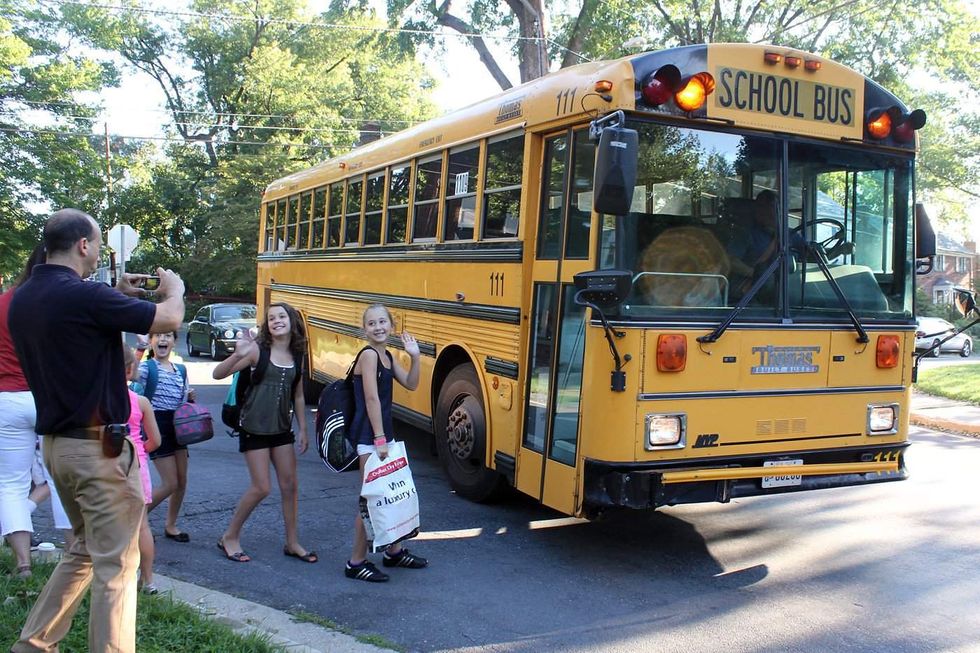 ---
A CIA K-9 unit left "explosive training material" on a school bus in Virginia after a routine training exercise last week, according to a statement posted on the agency's website.
In a monumental error, the bus was used to transport children on Monday, March 28th, and Tuesday, March 29th, with the explosive material still sitting under the hood, according to the statement.
The CIA and the Loudon County Sheriff's Office stressed that the children were not in any immediate danger.
"The training materials used in the exercises are incredibly stable and according to the CIA and Loudoun County explosive experts the students on the bus were not in any danger from the training material," the Loudon County Sheriff's office told The Washington Post.
The CIA placed the explosive material — a putty — under the hood of the school bus and in locations around a local school to test a dog's ability to sniff it out. The dog successfully found the material, but some of it fell deeper into the engine compartment and became wedged beneath the hoses. The material was found when the bus was taken in for a routine inspection, after ferrying 26 children to school, reports The Washington Post.
The CIA said it will take "immediate steps to strengthen inventory and control procedures in its K-9 program," and "conduct a thorough and independent review" of its procedures, according to the statement.
"We're all very upset by what happened, but we're going to review everything that did happen," Wayde Byard, the Loudon County schools spokesman told The Washington Post. "Obviously we're concerned. The CIA really expressed its deep concern and regret today, and it was sincere."