Articles
April 26, 2016 04:25:03 EST
The U.S. Coast Guard, like other law enforcement and national defense agencies, has a great need for targeting optics.
---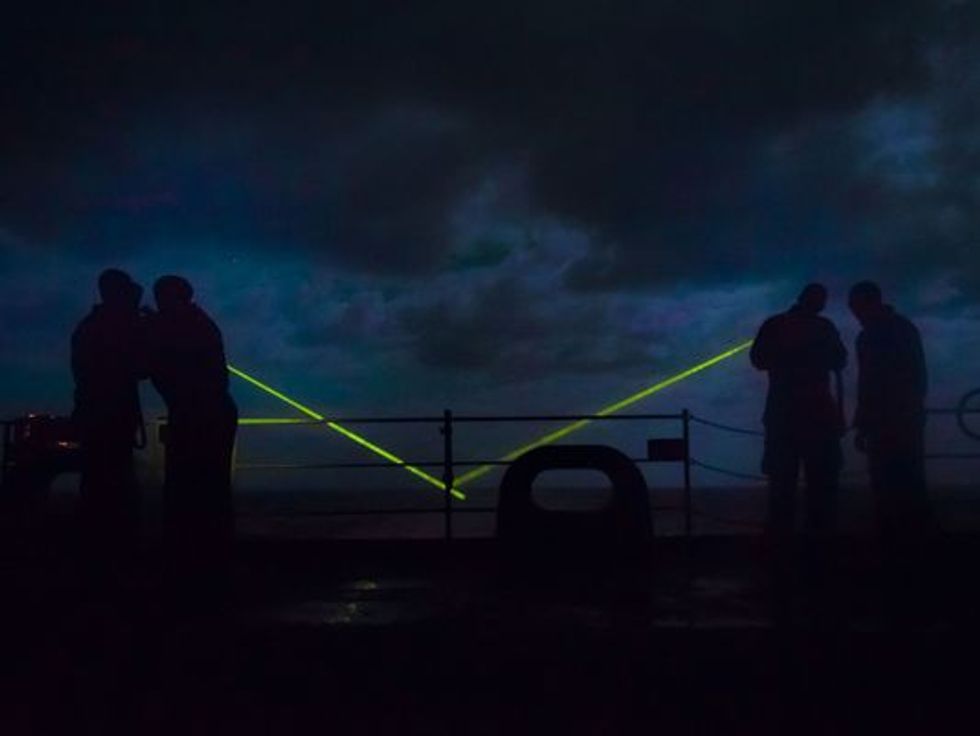 The Electro-Optical Sensor System (ESS) is a turret-mounted laser that enhances camera imagery and the PEQ-15 is a kind of laser sight for rifles. Both enhance the user's visual ability in low light, which seems like they would be really useful in say... a dark ocean-like region at night. Or when you're trying to surprise some drug runners before daybreak.
The Coast Guard has both of these amazing technological wonders, but because the service doesn't technically fall under the Department of Defense, its use of lasers is ruled by the Food and Drug Administration. As a result, the PEQ-15 can only be used on a low setting while the ESS can't be used at all.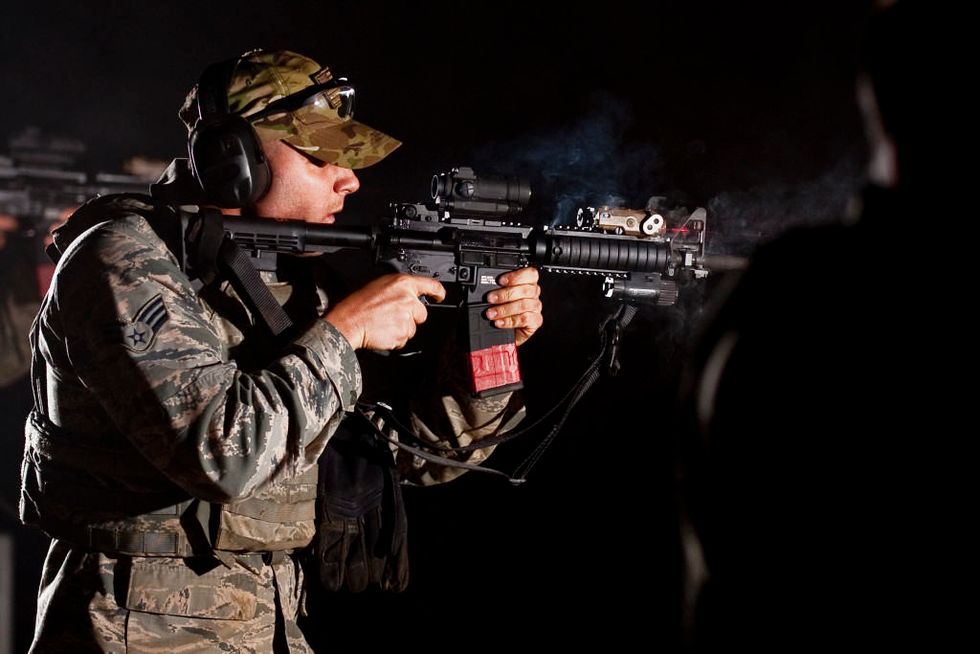 Senior Airman Cody Fuller, a 122nd Security Forces member from the 122nd Fighter Wing in Fort Wayne, Ind., aims his PEQ-15 laser device on the target, while smoke from burst firing his M4 carbine fills the air, April 11, 2015, at Fort Custer, Michigan. Airmen train in both day and low light conditions to qualify during the course of fire. (U.S. Air National Guard photo by Staff Sgt. William Hopper)
"The regulations limit the use of the ESS because the system was manufactured for DoD use, and is not in compliance with FDA standards," Chief Warrant Officer 3 Chad Saylor, a Coast Guard spokesman, told Navy Times. "The Coast Guard does not possess the same ability as DoD to self-certify laser systems."
In 2013, the FDA gave the Coast Guard an exemption for ESS, but then demanded they create a list of safety controls to keep it within FDA regulations. Rep. Duncan Hunter, chairman of the House Subcommittee on Coast Guard and Maritime Transportation, wants to change all that.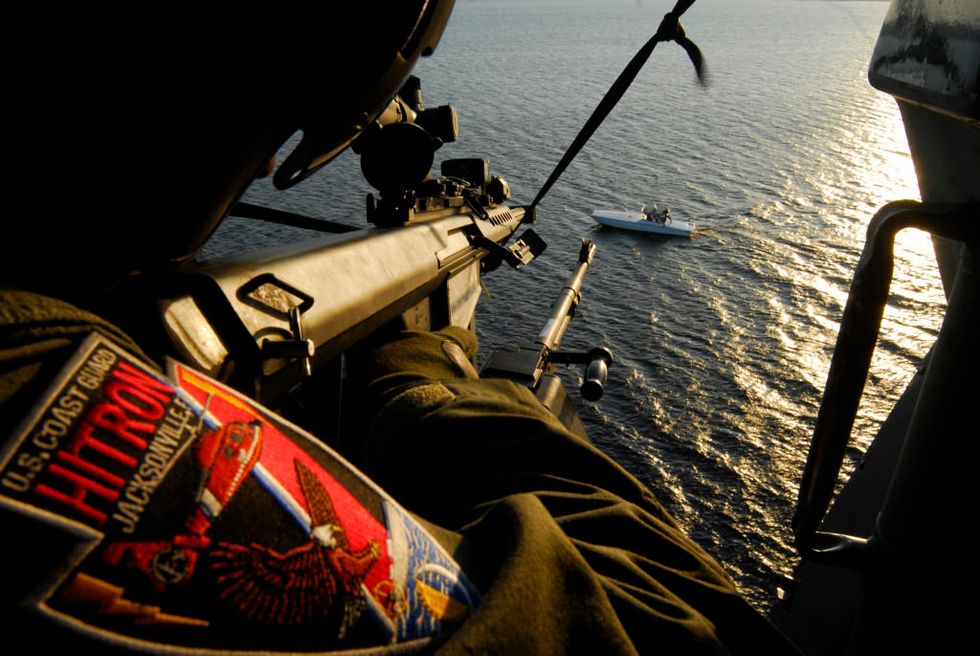 JACKSONVILLE, Fla. - Petty Officer 2nd Class (AMT2) Lee Fenton of Helicopter Interdiction Tactical Squadron takes aim with a decommissioned .50 caliber precision rifle during training in the St. Johns River, Fla., March 26, 2008. Lee is one of several gunners getting qualified on the new MH-65C dolphin helicopter. HITRON started receiving the new helicopter in September 2007. Some additional features on the new helicopter include a forward-looking infrared device and heads-up-display to enhance night operations, and an electro-optical sensor system to enhance detection capabilities. Coast Guard photograph by PA2 Bobby Nash.
"I don't know whether they see them as medical devices or something," Hunter told Navy Times in a phone interview. "We're going to find out." Rep. Hunter wrote a letter to the FDA on April 14, 2016 in an effort to give the USCG the ability to certify its own laser systems.
"The Coast Guard's an operational military unit, it should fall under the same rules, regulations and waivers as DoD," Hunter said. The FDA's response is due this week.