Articles
December 07, 2016 15:36:45 EST
The U.S. Coast Guard is ready to meet the Chinese military head on – but in a very Coast Guard way.
---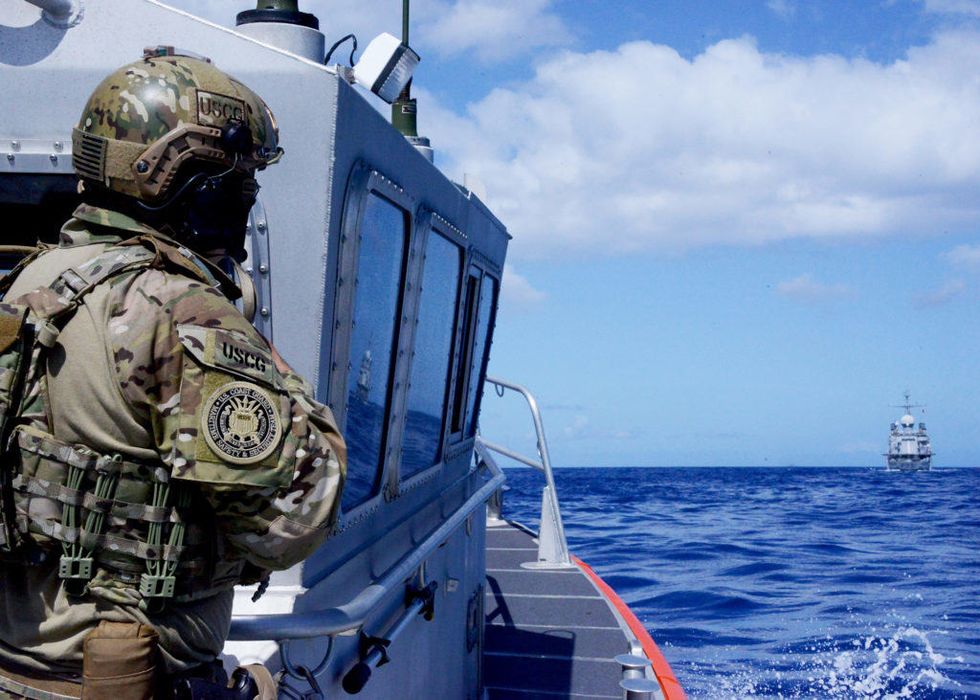 A member of Maritime Safety and Security Team San Diego stands safety watch aboard a 45-foot response boat-medium from Station Honolulu while participating in an exercise with French navy Floreal-class frigate FS Prairial (F 731), during Rim of the Pacific Exercise 2016. (U.S. Coast Guard photo by Petty Officer 2nd Class Melissa E. McKenzie)
China claims sovereignty over a number of disputed islands in the South China Sea, and most of those claims are not recognized by international law. The U.S. Navy, under the guise of its mission to maintain freedom of navigation of the seas, regularly steams through these waters.
The Chinese consider these missions provocative. In October 2016, the guided missile destroyer USS Decatur sailed past the Paracel Islands – shadowed by three Chinese ships.
Beijing always threatens to respond to missions like these.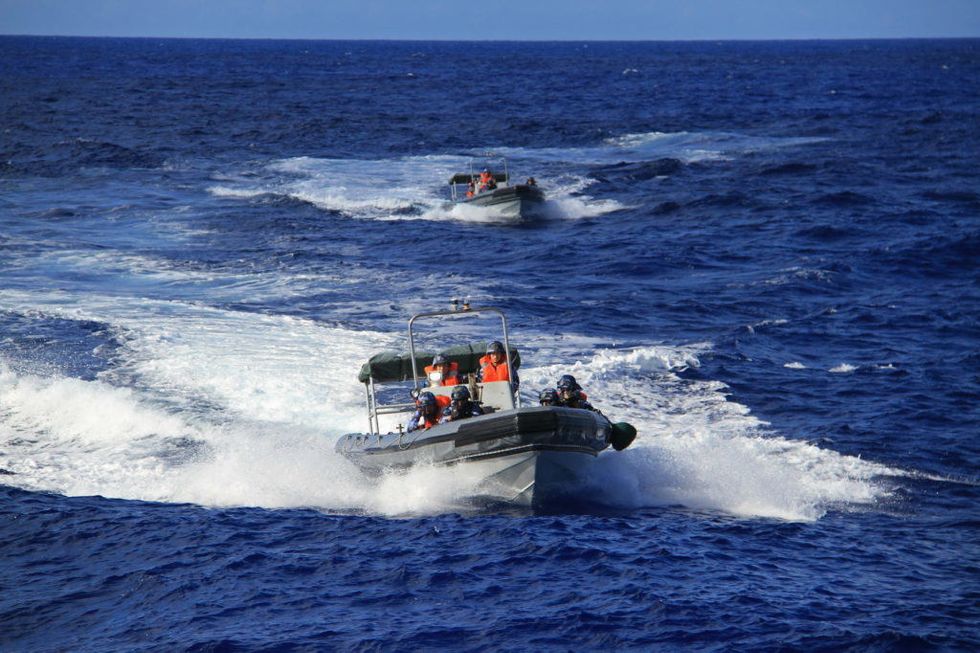 Chinese sailors travel in rigid hull inflatable boats while participating in a visit, board, search and seizure exercise between China, Indonesia, France and the United States, during Rim of the Pacific 2016. (Chinese navy photo by Wenxuan Zhuliang)
Coast Guard Commandant Adm. Paul Zukunft thinks the freedom of navigation missions can be done much more diplomatically and he thinks the Coast Guard is the way forward.
"Look at China's Coast Guard, it really is the first face of China," Admiral Zukunft told Voice of America. "I would look at providing resources to provide the face of the United States behind a Coast Guard ship."
The bright, white-hulled ships of the Coast Guard are much more familiar to Chinese soldiers and sailors.
"The U.S. Coast Guard has a very good relationship with the Chinese Coast Guard, with each side frequently boarding the other's ships to carry out joint maritime law enforcement activities," he said.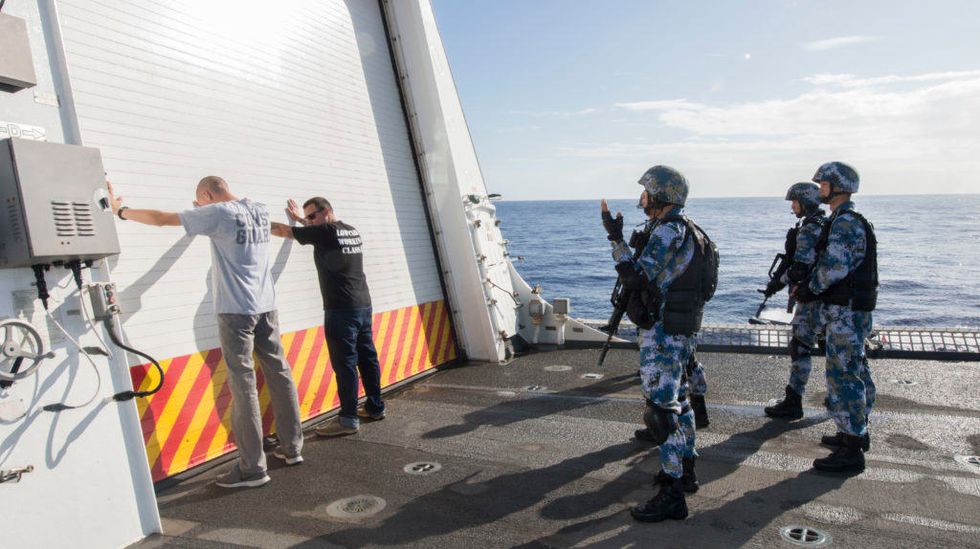 Coast Guard members participate in a counter-piracy exercise with Chinese sailors from Chinese navy multirole frigate Hengshui (572) aboard the Coast Guard Cutter Stratton (WMSL 752), during Rim of the Pacific exercise 2016. (U.S. Coast Guard photo by Petty Officer 3rd Class Loumania Stewart)
There's actually a – no kidding – Coast Guard arms race in the region underway.
Using lightly-armed Coast Guard ships might actually be better for diffusing tensions in the area, instead of using heavily-armed conventional naval forces. Even China's massive new Coast Guard supercutters will not have heavy armaments.
Zukunft added that the U.S. Coast Guard also could help Vietnam, Indonesia, and other countries in the area develop maritime capabilities while keeping peace and security.