Articles
June 22, 2017 08:20:26 EST
We all know the services love to hate on each other. But believe it or not, the pilots within the services tend to hate on any plane they don't fly.
---
Don't believe me? Have you heard that band Dos Gringos? They rock, but those two Viper drivers also touch upon the intra-service hating in "I Wish I had a Gun Just Like the A-10." You can listen to it as we hate on their mount – the F-16 Fighting Falcon.
Don't take all the hating as license to go after them. They may enjoy razzing each other — saying mean things about the other mounts. But they will all come after you if you try to pick on one of them.
Why making fun of the F-16 is easy
Where do we start? It's a single-engine plane. Not much range. Offensive payload? Probably the lowest among air force combat jets. In fact, really, if you ask any A-10, F-15, F-15E, F-22, or F-35 jock, the fact older F-16s are becoming target drones is appropriate somehow.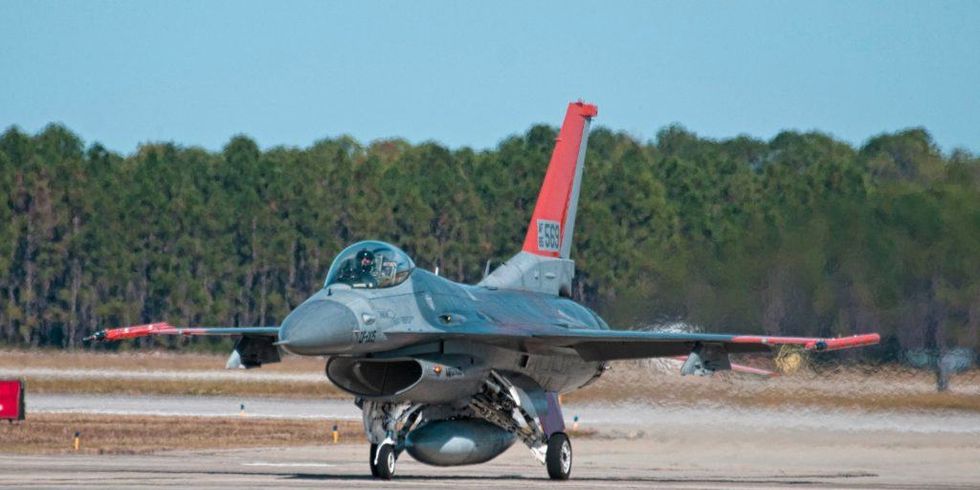 The first QF-16 target aircraft seen at Tyndall Air Force Base in 2012. | US Air Force photo by Chris Cokeing
The A-10, of course, laughs at the notion the F-16 can do close-air support. With that 20mm popgun, how do they expect to blow up a tank?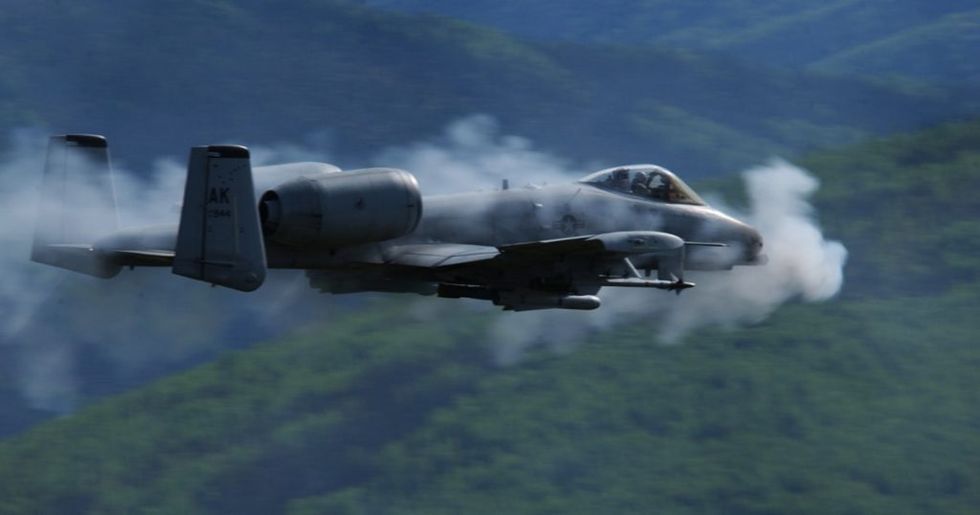 A U.S. Air Force A/OA-10 Thunderbolt II from the 355th Fighter Squadron is surrounded by a cloud of gun smoke as it fires a 30mm GAU-8 Avenger Gatling gun over the Pacific Alaska Range Complex in Alaska on May 29, 2007. The seven-barrel Gatling gun can be fired at a rate of 3,900 rounds per minute. DoD photo by Airman 1st Class Jonathan Snyder, U.S. Air Force. (Released)
Why you should actually hate it
Because it got to play parts in "Iron Eagle" and three sequels. Because that Doug Masters kid made flying it look easy – and even rigged a sound system.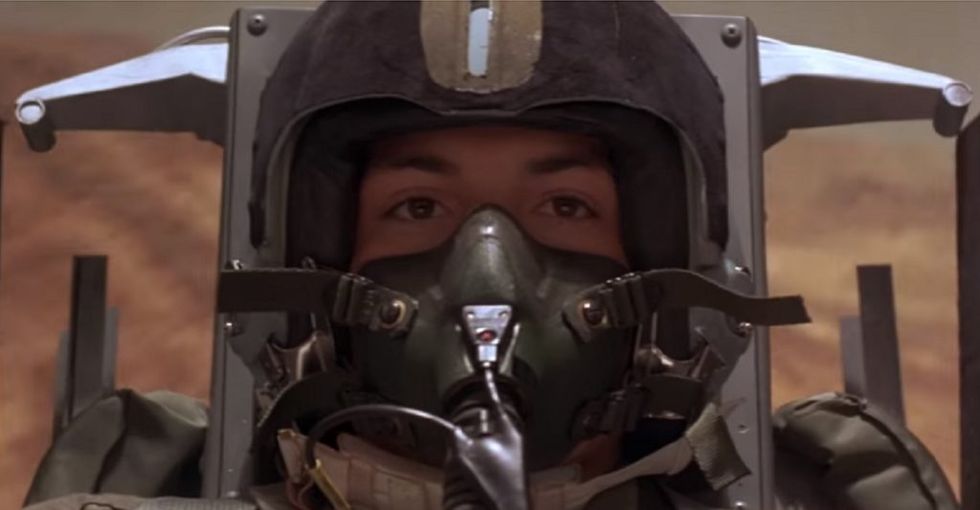 (Youtube Screenshot)
Because being single-engine means that if something goes bad, the pilot goes sky-diving. Like that poor Jordanian guy who got captured by ISIS. Oh, and that short range, means it has some kind of drinking problem. It's always hogging the tankers.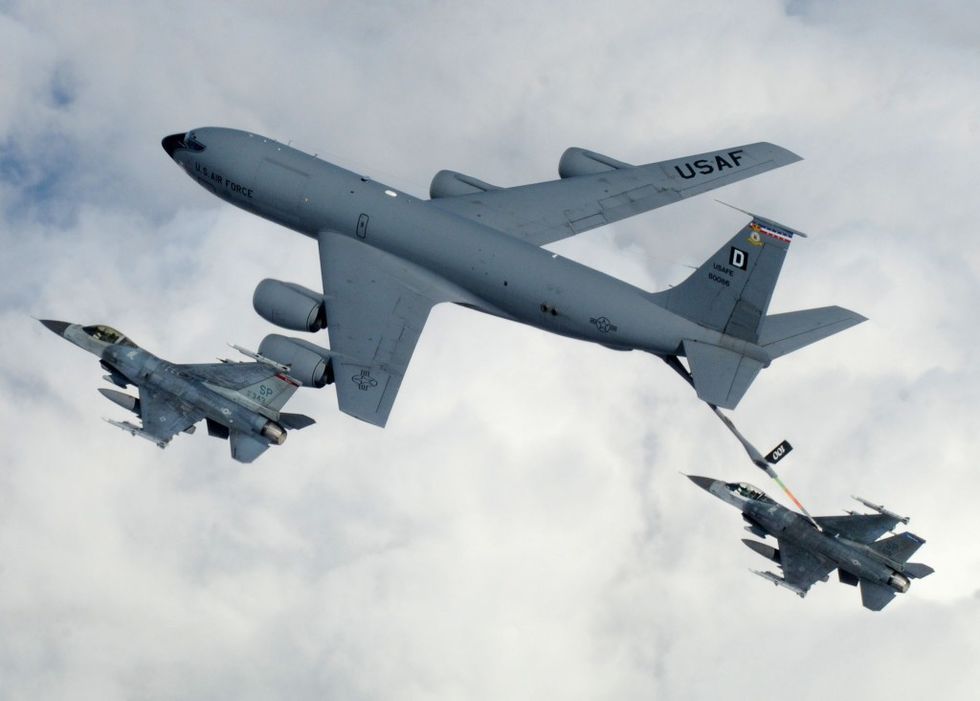 Once again, the F-16s are hogging the tanker. (Photo: US Air Force Staff Sgt. Jerry Fleshman)
Not to mention, they're everywhere. It seems like every country gets its hands on these planes.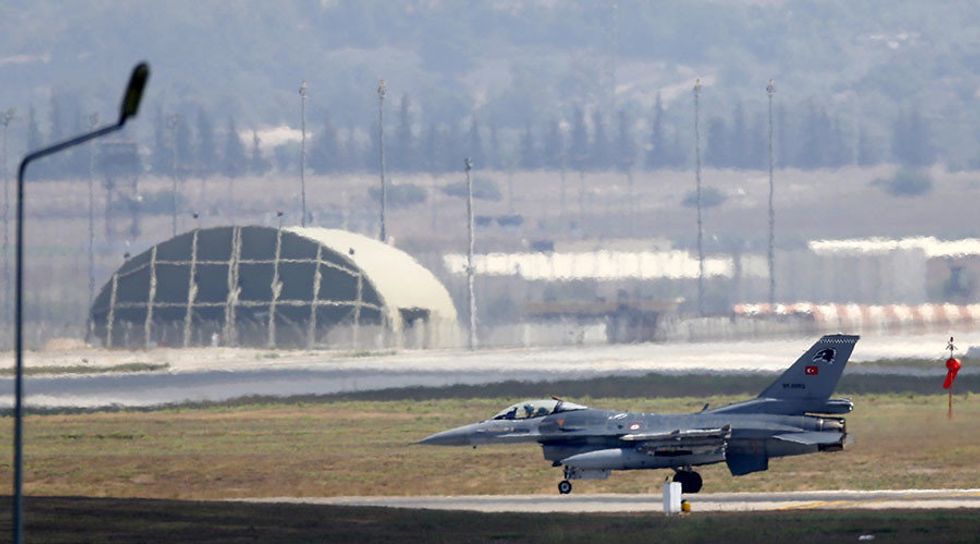 Turkish F-16 taxis for takeoff at Incirlik Air Base. (Photo: U.S. Air Force)
Why you ought to love the F-16
This is one versatile fighter. You need to scramble up to say hello to a prowling Russian? F-16s can do that. Want to blast the hell out of enemy forces in close contact with friendlies? The "Viper" variant can do that. Dogfight with MiGs? The F-16 can do that, too. Hit an enemy installation? Can do.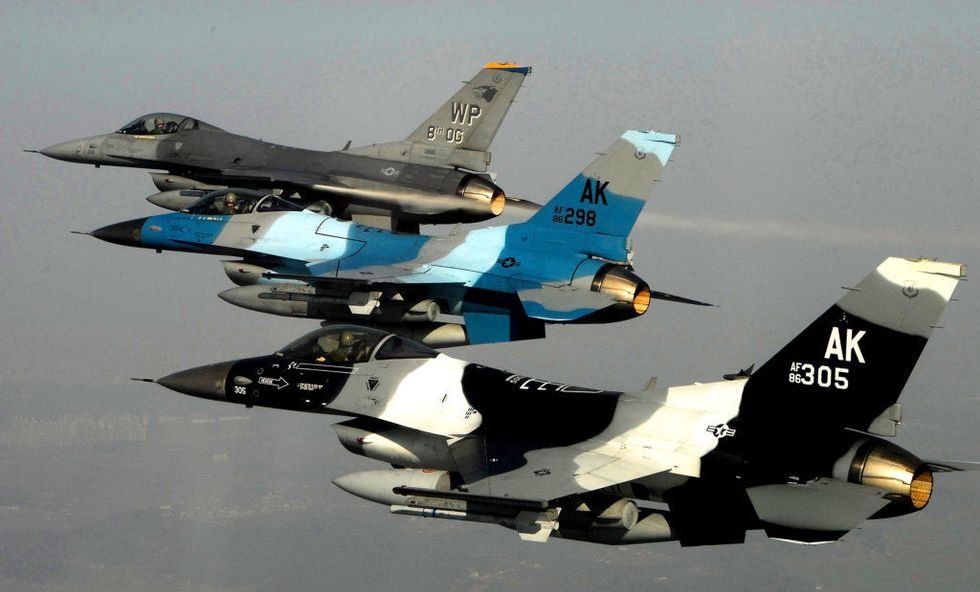 Three U.S. Air Force F-16 Fighting Falcon Block 30 aircraft from the 80th Fighter Squadron fly in formation over South Korea during a training mission on Jan. 9, 2008. The squadron will be upgrading to F-16 Block 40 aircraft under the common configuration implementation program, which increases mission capability and combat readiness by utilizing newer airframes and avionics. DoD photo by Tech. Sgt. Quinton T. Burris, U.S. Air Force. (Released)
There's a lot of them. Many NATO allies have them. So do American allies in the Far East and Middle East. It's even had growth potential. Japan's F-2, the Israeli F-16I, and the F-16E/F for the UAE all have proven themselves. When China wanted a new multi-role fighter for the PLAAF, they had to knock off the Israeli knock-off of the F-16.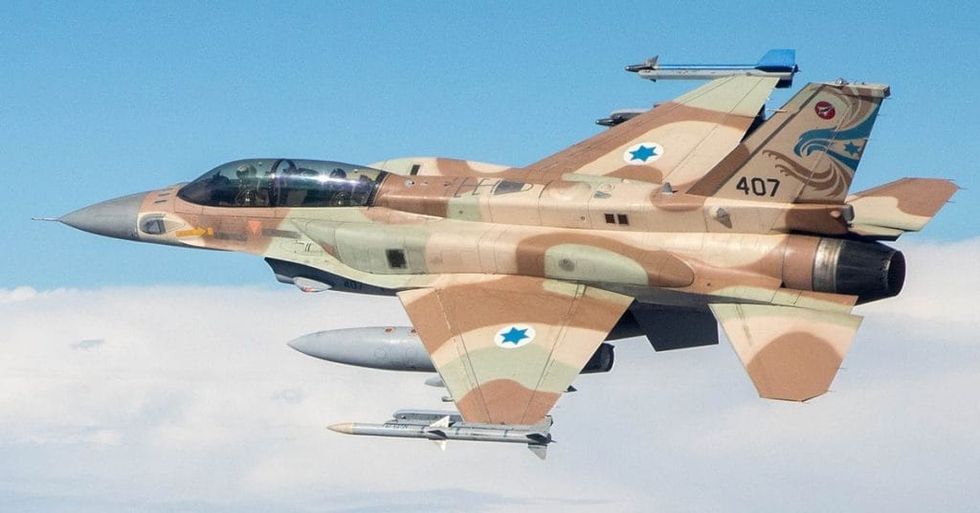 Photo: Wikimedia Commons
It's also around a lot. You see, the U.S. didn't buy that many F-22s. The F-35 is just coming on line. The A-10 needs new wings, or a lot will retire. They just chopped up a bunch of perfectly good B-52s. But the F-16s are around and there are a lot of them – over 1,000 of them on inventory. And that doesn't count what is in the boneyard.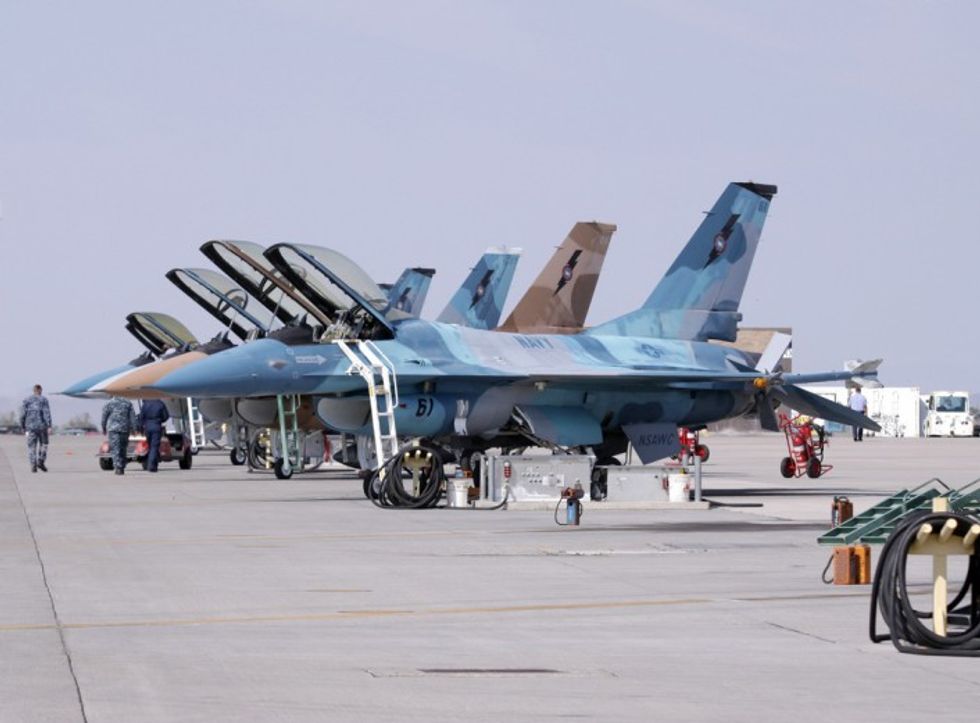 And with what we saw with the F-4 Phantom, the F-16 will be around for a long time. In fact, the last Viper driver has probably not even been born yet.