Articles
February 20, 2017 09:32:31 EST
Marine Special Operations Command is the most junior of America's elite commando units and while they have plenty of door kickers and shooters, they're hurting for Leathernecks with specialized training to work in its support units.
---
To help source Marines for the needed support units, special operations leaders are putting on a week-long course to introduce interested Leathernecks to life as a special operations Marine and the missions they could be a part of.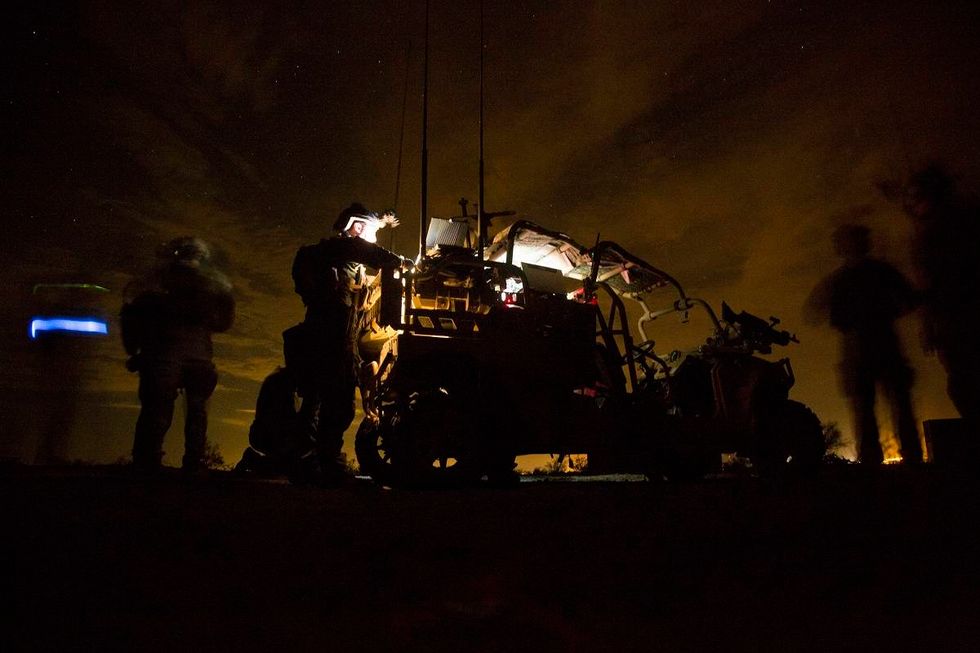 Marines with Marine Special Operations Company Charlie, 1st Marine Raider Battalion, U.S. Marine Corps Forces, Special Operations Command, process intelligence and set up a visual tele-communication feed after a simulated direct-action night raid during a company level exercise along the state line between Arizona and California, Oct. 20, 2015. Special operations are conducted in hostile, denied or politically sensitive environments, requiring heavy emphasis on combat support capabilities, modes of employment, and dependence on operational intelligence and indigenous assets. (U.S. Marine Corps photo by Cpl. Steven Fox, released)
The MARSOC Combat Support Orientation Course is scheduled for late March and commanders hope to not only introduce the command to interested Marines but also to get a better idea of what's out there for the specialized units to pick from.
"Combat support Marines should consider MCSOC an opportunity to 'look before you leap.,' " said Col. J.D. Duke, commanding officer of the Marine Raider Support Group. "MCSOC will give interested Marines the chance to learn what a tour might look like, understand the training pipeline upon assignment, and dialogue together with MARSOC senior combat support leaders and MMEA if the career and personal/family timing is right for them."
Any interested Marines should bring their A Game, though, as part of the intro course will include interviews, PT tests and "mental performance discussions."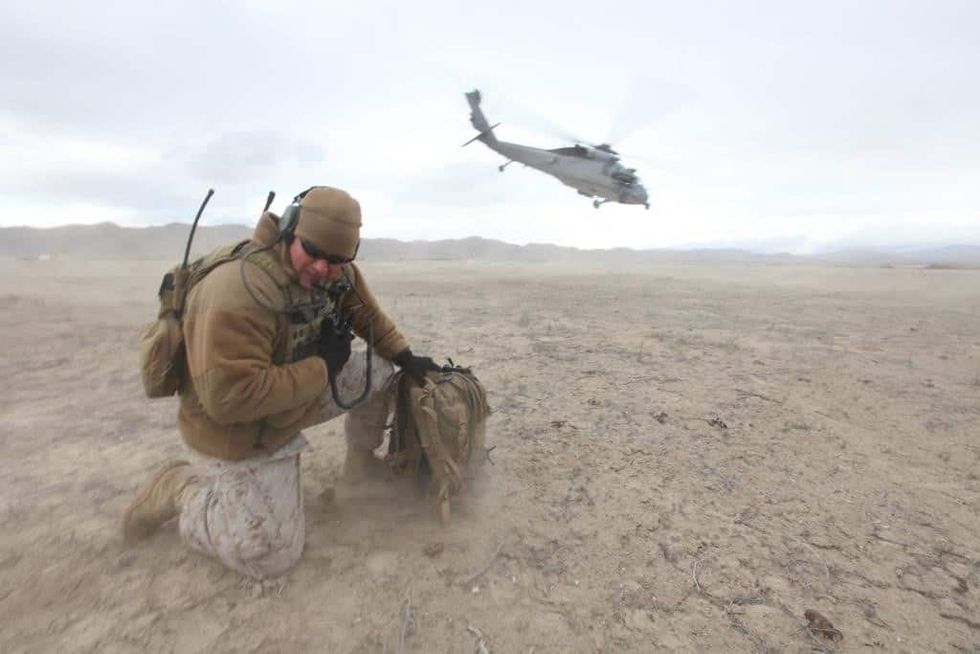 A Joint Terminal Attack Controller with U.S. Marine Corps Forces, Special Operations Command communicates with a Navy MH-60S helicopter during takeoff as part of Carrier Airwing training conducted by the Naval Strike and Air Warfare Center aboard Naval Air Station Fallon, Nev., April 7, 2011. During the exercise, MARSOC JTACs practiced their critical skills and renewed their currencies and qualifications. Special Operations Capability Specialists are essential members of Marine Special Operations Teams and provide combat support in fires, intelligence, multipurpose canine handling and communications, enabling MARSOC units to execute core special operations missions. (U.S. Marine Corps photo by Cpl. Kyle McNally, released)
Specifically, Marine special operators are looking for people to serve as fire support specialists, communications experts; canine handlers; explosive ordnance disposal technicians; signals intelligence specialists; geospatial intelligence specialists; counterintelligence and human intelligence specialists; and all-source intelligence specialists.
The release notes that these Marines will deploy with MARSOC companies, creating a unique combination of capabilities across the entire spectrum of special operations and missions.
"Special Operations Capability Specialists deploy with Marine special operations companies and their teams, filling vital roles as the organic SOF fire support specialists, fused intelligence sections, the robust communications capability built into each company headquarters and as SOF multipurpose canine handlers," the Corps says. "This combination of specialists and their capabilities is unique within the special operations community and allows the MSOC to conduct the full spectrum of special operations in a wide variety of operating environments."
To be able to attend the MARSOC Combat Support Orientation Course, interested Marines must meet a number of requirements, including holding the rank of corporal, being free of any pending legal or administrative proceedings and be eligible for the security clearance appropriate to their MOS.