Articles
May 17, 2017 15:17:58 EST
The AC-130 just got its signature weapon back – and many in the public may not have known it was gone.
---
According to a report by Strategypage.com, the decision ends a 12-year hiatus on the powerful cannon, which has been used on versions of the Spectre gunship since 1972 – along with two 20mm Vulcan cannon and a 40mm Bofors anti-aircraft gun in the AC-130H. The AC-130U replaces the two 20mm guns with the 25mm GAU-12 used on the AV-8B Harrier.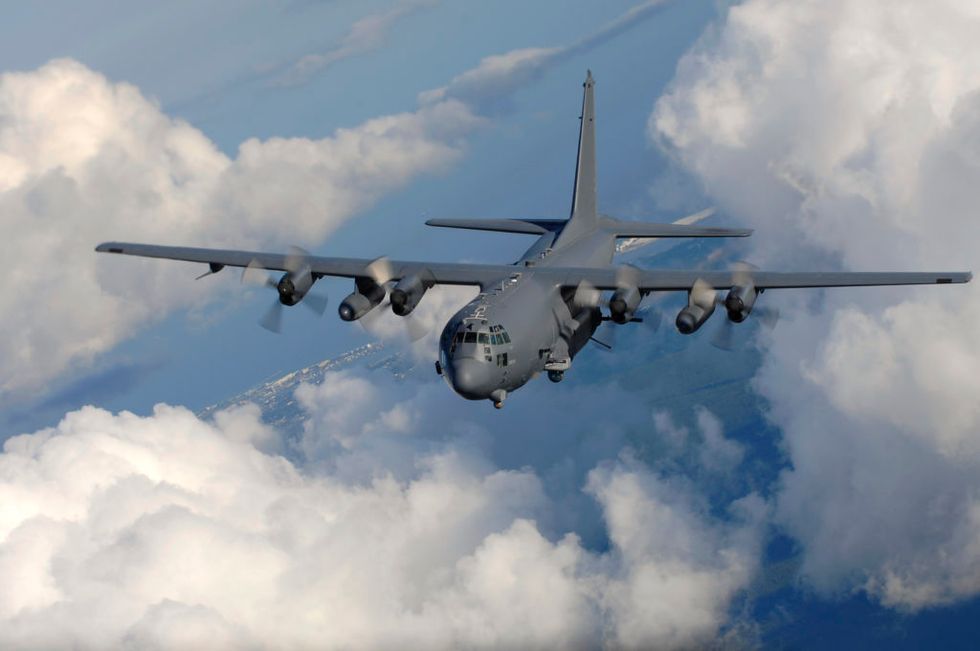 An AC-130U gunship from the 4th Special Operations Squadron, flies near Hurlburt Field, Fla., Aug. 20. The AC-130 gunship's primary missions are close air support, air interdiction and force protection. (U.S. Air Force photo/ Senior Airman Julianne Showalter)
The decision had been made to halt use of the 105mm gun in favor of missiles like the AGM-114 Hellfire and AGM-176 Griffin as well as the GBU-39 Small Diameter Bomb. The problem was, the need for guns didn't go away. The Air Force started out by adding the 30mm Bushmaster II chain gun. This helped out, especially when troops were in close contact or there was a need to avoid collateral damage.
The gun's rounds were also a lot cheaper than the missiles – even though the guns are only really useful at night.
The "boots on the ground" and the crews, though, kept making the case to bring the 105mm gun back. So, the Air Force tested a new mount for the 105mm gun. While previous incarnations of the AC-130 had the gun mounted to the side, now the gun will be fired from the rear of the plane.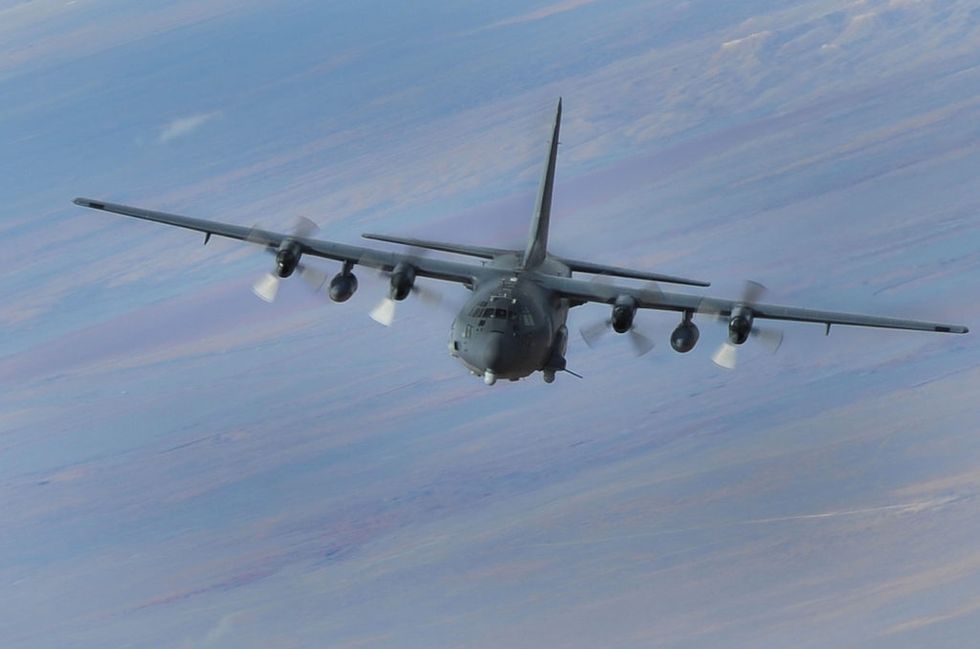 AC-130W Stinger II gunship (USAF photo)
While this puts an end to the famous pylon turn, it also means the AC-130 can hold twice as many 105mm howitzer rounds as it used to.
Testing of the new mount was finished in 2017, and will go on the new AC-130J Ghostrider, which will replace older AC-130H, AC-130U, and AC-130W aircraft by 2021.