Articles
March 20, 2017 09:39:19 EST
Israel's Arrow missile defense system managed to get its first kill. This particular kill is notable because it was a Syrian surface-to-air missile.
---
According to a report by FoxNews.com, Israeli jets had attacked a number of Syrian targets. After the successful operation, they were targeted by Syrian air-defense systems, including surface-to-air missiles.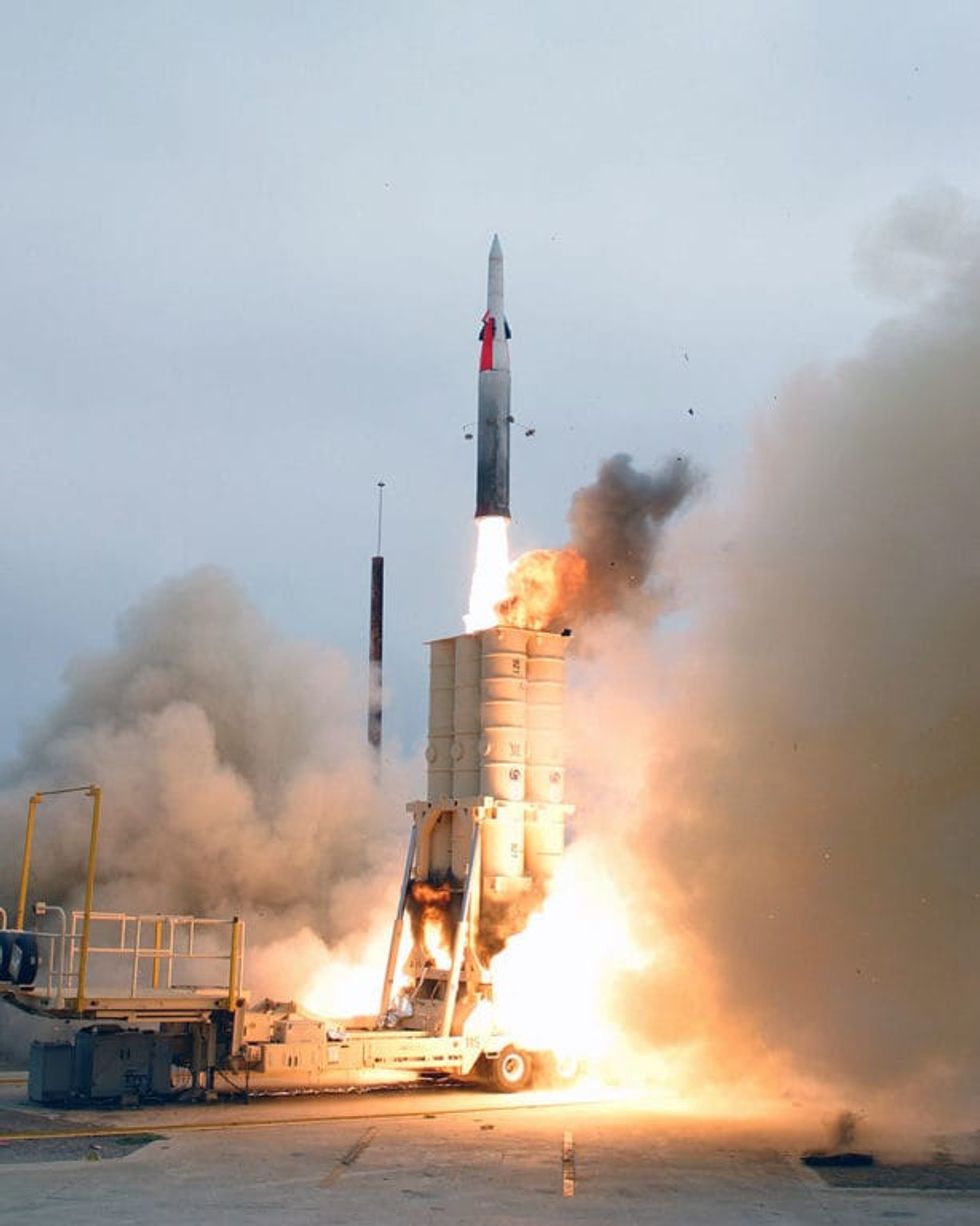 An Arrow anti-ballistic missile is launched as part of the on going United States/Israel Arrow System Improvement Program (ASIP). (U.S. Navy photo)
Reportedly, at least one of the surface-to-air missiles was shot down by an Arrow. According to astronautix.com, the system designed to kill ballistic missiles, had its first test flight in 1990 and has hit targets as high as 60 miles up.
Army-Technology.com notes that the Israeli system has a range of up to 56 miles and a top speed of Mach 9. That is about three times the speed of the legendary SR-71 Blackbird reconnaissance plane.
The Center for Strategic and International Studies notes that the Arrow 2 can engage up to 14 targets, with the first battery deployed in 2000, with a second in 2002. A third is reportedly stated for deployment as well.
The surprise, of course, is that the Arrow proved capable of killing the unidentified surface-to-air missile the Syrians fired.
Surface-to-air missiles are much harder targets to hit than ballistic missiles because they will maneuver to target a fighter or other aircraft.
Furthermore, the SAM that was shot down is very likely to have been of Russian manufacture (DefenseNews.com reported the missile was a SA-5 Gammon, also known as the S-200).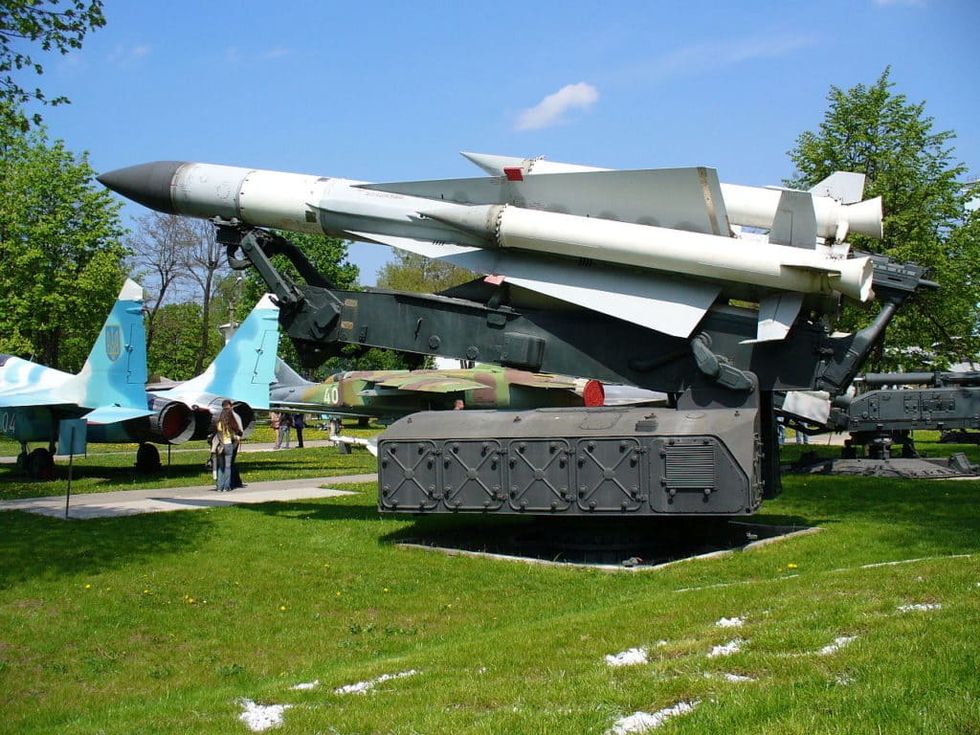 A SA-5 Gammon on its launcher. Was a similar missile the first kill for the Arrow? (Photo from Wikimedia Commons)
Most of the missiles are from various production blocks of the Arrow 2, but this past January, Reuters reported that the first Arrow 3 battery had become operational.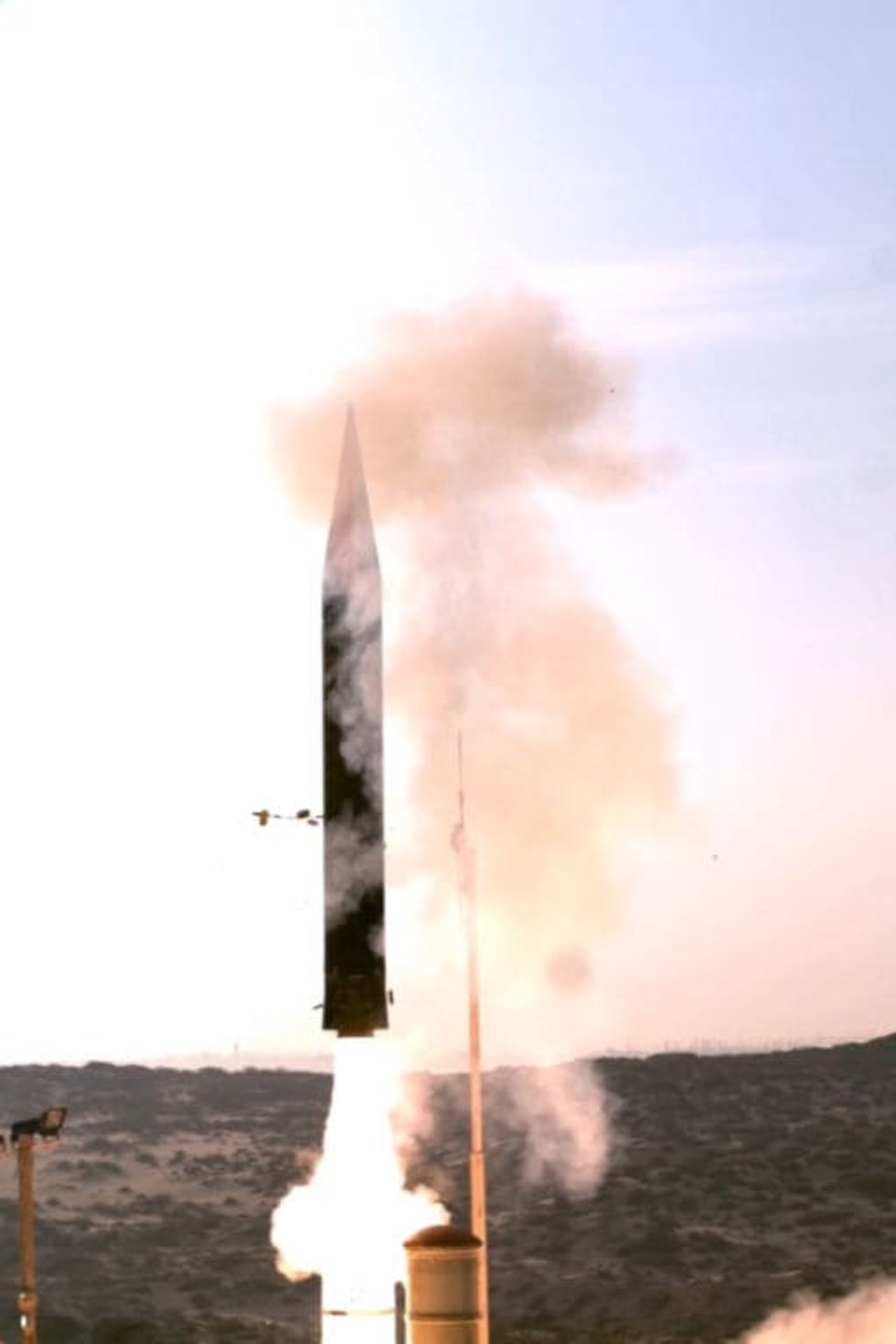 The Israel Missile Defense Organization (IMDO) and the U.S. Missile Defense Agency (MDA) completed the second successful flyout test of the Arrow-3 interceptor in 2014. (Dept. of Defense photo)
While the Arrow 2 intercepts incoming warheads in the atmosphere, the Arrow 3 is capable of exoatmospheric intercepts. One battery has been built so far, and will supplement Israel's Arrow 2 batteries. The Arrow 3's range is up to 2,400 kilometers, according to CSIS.