Articles
June 27, 2016 11:48:30 EST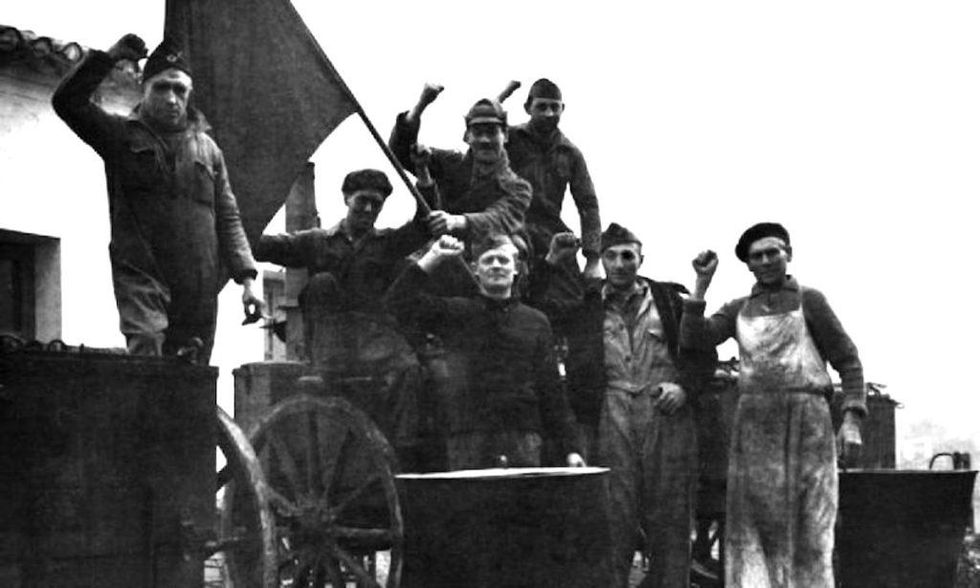 ---
The Spanish Civil War
From 1936 through 1939, the Nationalist rebels warred against the government of the Second Republic of Spain. During the war, Francisco Franco ascended above other Nationalist generals and was recognized by Nationalist Spain — and fascist Germany and Italy — as the undisputed Generalissimo of Spain. In March 1939, the Republic of Spain surrendered to the Nationalists, ushering in Francisco Franco's fascist dictatorial regime.
By no means was the Spanish Civil War a fight of gentlemen — if war can ever be pure and honorable. Quite the opposite, the Spanish Civil War was filled with atrocities on both the Republican and Nationalist sides, rivaling the horrors of World War II. Both sides used torture, humiliation, and execution during the war, and the Franco Regime continued to execute dissidents well after the war was over; many mass graves are just now being uncovered.
Surprisingly, the Spanish Civil War turned Catholic laymen and priests into executioners and the executed. They cheered on the Nationalist rebels and were killed by Republican forces. The hands of priests were covered with blood — either their own or their enemy's.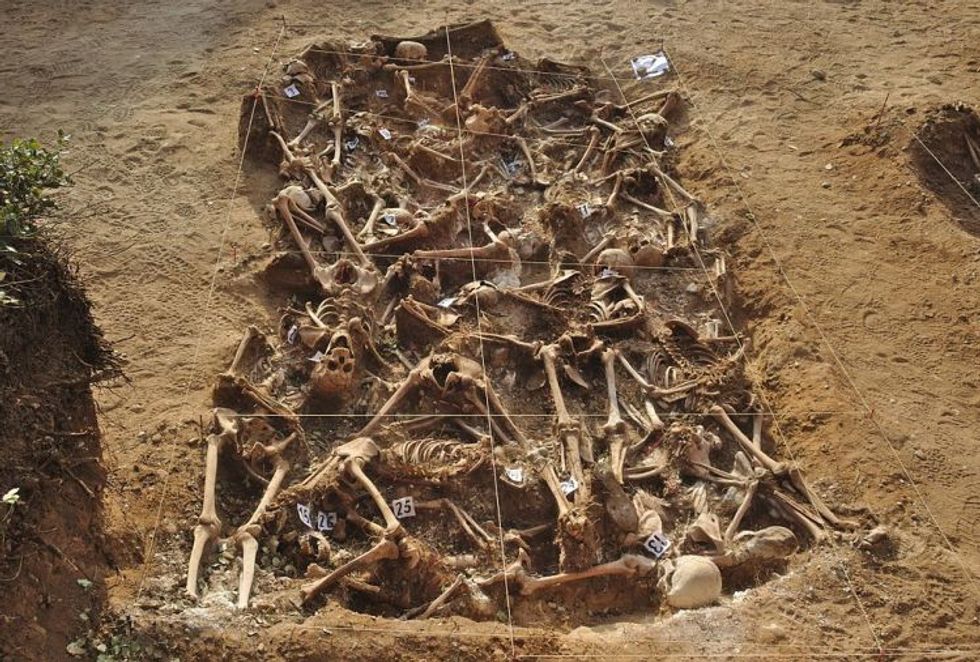 Mass Grave of 26 Republicans discovered in 2014 | Creative Commons
Religious Persecution in the Spanish Republic
At the outbreak of the Spanish Civil War, the Spanish Republic was governed by a leftist coalition. Among the coalition, some political parties were deeply suspicious of the Catholic Church. The hostility toward religion, specifically held by some socialists, communists, and anarchists in the Republic, allowed for many executions of Catholics to go unpunished. Spanish Civil War historian Paul Preston records in his book, The Spanish Holocaust: Inquisition and Extermination in Twentieth-Century Spain, a staggering 4,184 lay clergy were killed (18% of laymen in Republican territory), 2,365 monks were killed (30% of their population in Republican territory) and 296 nuns were killed (1.3% of the nun population in Republican territory).
These tragic numbers piled ever higher because of mass executions of religious people, as happened in Lleida near the Aragon front—in one night 73 people were killed simply because of their religion (Preston The Spanish Holocaust 243). After execution, the bodies may have been further humiliated, for the region of Aragon had an unfortunate practice of burning the gasoline-soaked corpses of executed priests. Aragon also participated in the killing of religious women—in 1936, three nuns were raped and killed at Peralta de la Sal (Preston The Spanish Holocaust 249). Understandably, these killings made religious Spaniards angry and defensive. Justified or not, some priests did much more than turn the other cheek.
Father Martínez Laorden
One priest who was heavily supportive of, but not involved in, the brutalities of the Nationalist rebels was Father Martínez Laorden. After supporters of the Spanish Republic burned his church, the father fled to the Nationalist forces, along with his niece and his niece's daughter. After Nationalist forces executed 60 people over a three-month period, Father Martínez Laorden called for the Nationalists to be more thorough in their repression. He even shouted an impassioned speech from atop a town hall balcony: "You all no doubt believe that, because I am a priest, I have come with words of forgiveness and repentance. Not at all! War against all of them until the last trace has been eliminated" (PrestonThe Spanish Holocaust 148).
Father Vicente
A more active priest, but still somewhat restrained, who supported the Nationalist rebels was Father Vicente. Peter Kemp, a British volunteer who joined the Nationalists wrote of the enthusiastic priest:
"He was the most fearless and the most bloodthirsty man I ever met in Spain; he would, I think, have made a better soldier than a priest. 'Hola, Don Pedro!' he shouted to me. 'So you've come to kill some Reds! Congratulations! Be sure you kill plenty!...Whenever some wretched militiaman  bolted away from cover to run madly for safety, I would hear the good Father's voice raised in a frenzy of excitement: 'Don't let him get away — Ah! Don't let him get away! Shoot, man, shoot! A bit to the left! Ah! That's got him,' as the miserable fellow fell and lay twitching" (Preston The Spanish Holocaust183).
Benito Santesteban
Few priests, however, supported the Nationalist cause more than the odd cleric, Benito Santesteban, who worked alongside a Nationalist group known as the Requeté, a particularly ruthless group in Navarre. The Requeté scoured the land for Republican sympathizers, leading to around 3,127 people being killed in the region of Navarre. Benito Santesteban claimed that he, himself, killed more than 15,000 communists in the areas of Navarre, Sebastían, Billbao and Santander, though the figure is clearly inflated (Preston The Spanish Civil War 183). Santesteban, despite claiming to have killed thousands of people, was not completely heartless — as he saved several people from execution. Saving a few, while helping kill many, however, is unlikely to have redeemed Benito Santesteban.
Navarre, specifically the city of Pamplona, emphasized a sad truth about the Spanish Civil War — it was dangerous to criticize brutality on both sides of the war. Most priests did not fall into a bloodlust during the Spanish Civil War, but it was dangerous for them to speak out against the violence. A perfect example was the tragic death of Father Eladio Celaya, a 72-year-old priest of Cáseda. In 1936, disapproving of the actions of Benito Santesteban and the Requeté in Navarre, Eladio Celaya traveled to Pamplona to speak out against the executions and murders — he arrived in Pamplona on August 8thand by August 14th Eladio Celaya was dead and decapitated by Nationalist zealots (Preston The Spanish Holocaust 184).
Blood on all sides
The religious people of Spain were in a terrible position during the Spanish Civil War. They were often supportive of and targeted by executions and persecutions. The Spanish Civil War was a crusade of passions on both side of the war, with conflicting philosophies and lifestyles leading to overzealous, fanatical fighters. As in every crusade, the Spanish Civil War left religion unnaturally tainted with blood.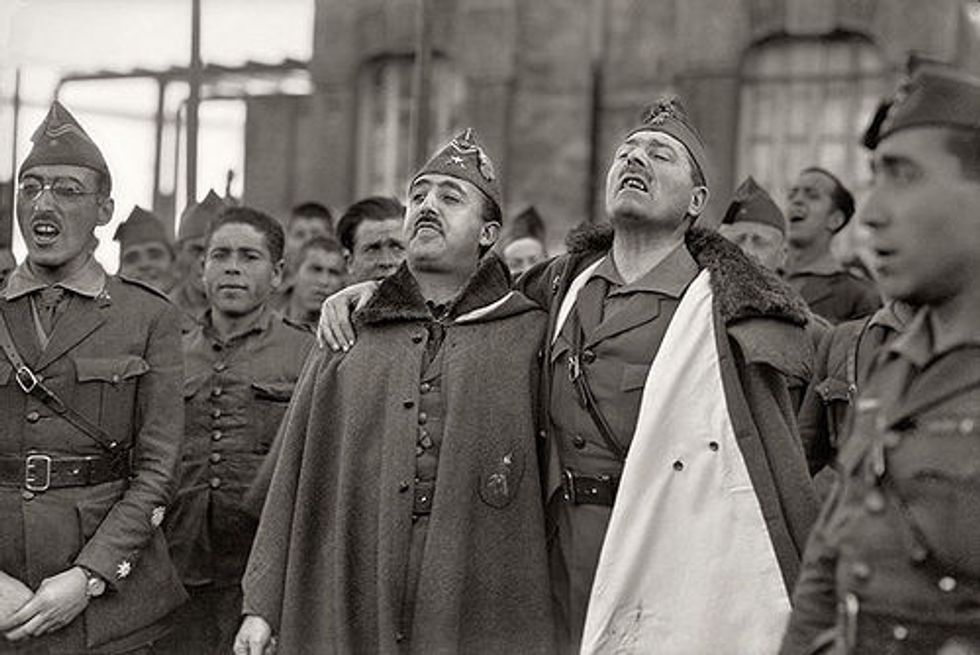 Generalissimo Franco and Nationalist soldiers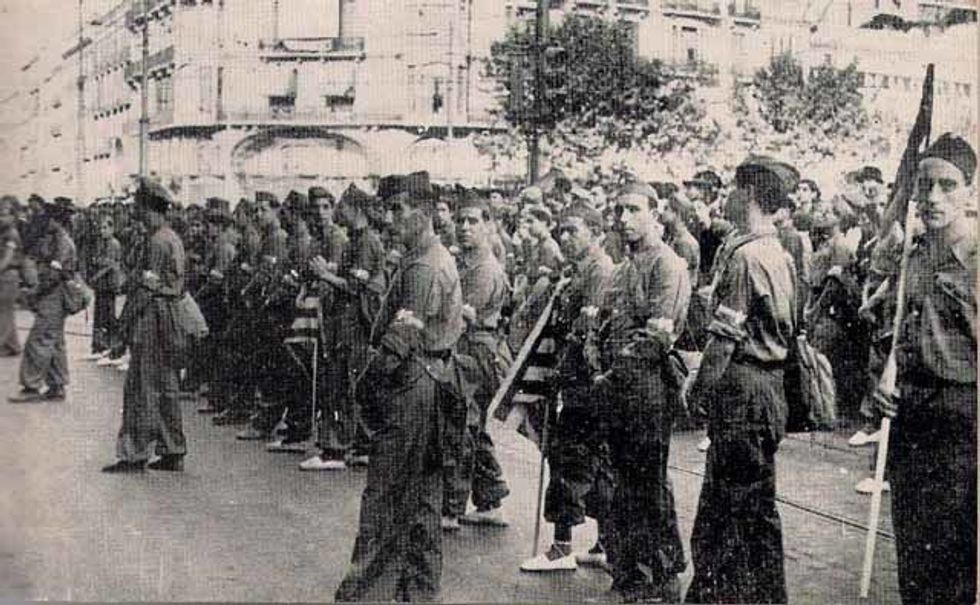 Spanish Republic recruits in Teruel, c. 1938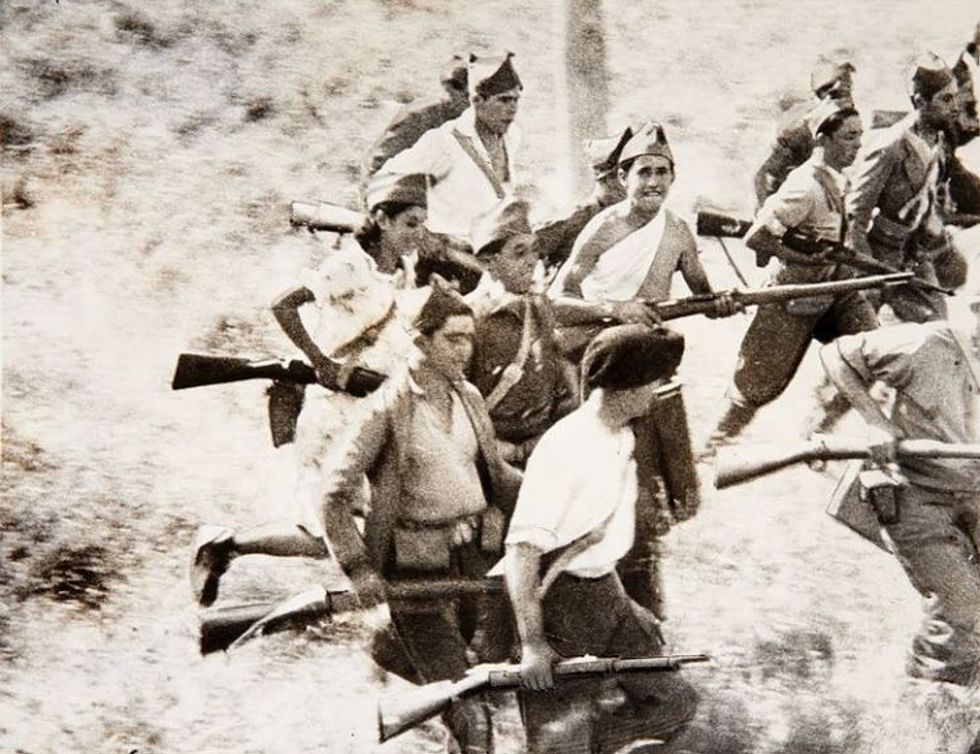 Spanish Republic troops near Madrid, c. 1936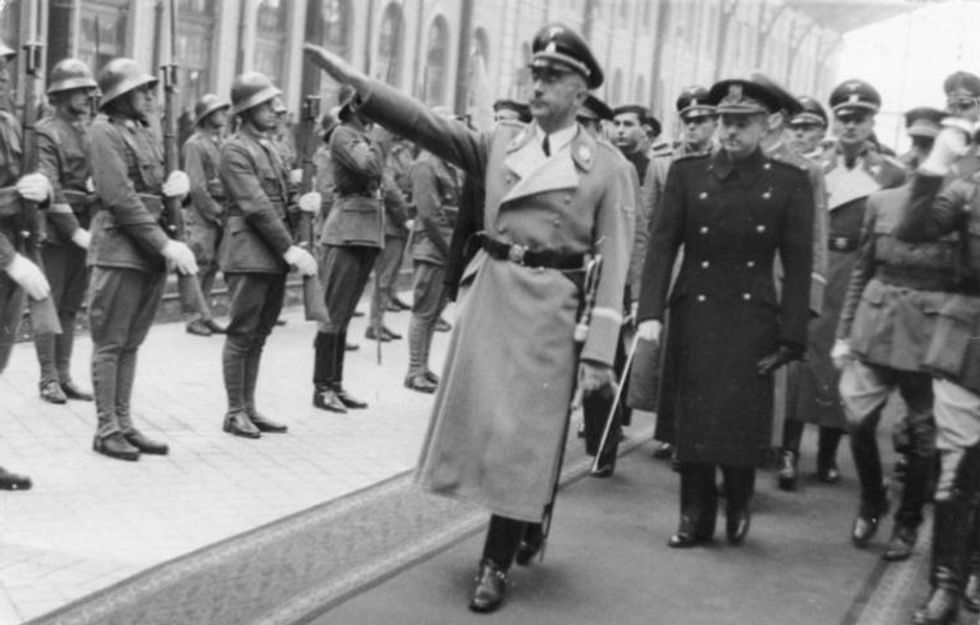 Heinrich Himmler observing Nationalist troops in Madrid, c. 1940
Read all of C. Keith Hansley's articles here, where royalty-free images, recommended books, and keen quotes can also be found.