Articles
December 29, 2016 13:21:00 EST
This year is almost over but 2016's military movies are all available for the world to see. They came and went like so many celebrity deaths. Some were better than others.
---
We wanted to honor the ones who stood out with awards, and present them with statues.
We don't have any to give but we wanted to.
Best Film North Korea Should Have Been Pissed About: "Operation Chromite"
Yeah, "The Interview" made Kim Jong-Un look like a twerp but "Operation Chromite" makes the entire country look stupid.
A sub-Award goes to Liam Neeson, who looks and acts so much like General MacArthur, you'll be afraid he might kill you for asking for your veteran's benefits.
Best Last Stand: Cillian Murphy and Jamie Dornan, "Anthropoid"
Operation Anthropoid was the Czech government-in-exile's plot to kill SS General Reinhard Heydrich – the man who designed Hitler's extermination of Europen Jews. Two Czech agents do the job and are tracked down in a cathedral by what seems like a battalion of Nazi soldiers. They and other members of the Resistance opt to not surrender.
Best Depiction of a Veteran Who Still Fits in his Old Uniform: Hugo Weaving, "Hacksaw Ridge"
Weaving plays Tom Doss, father of Desmond Doss, a conscientious objector who earned the medal of honor as a medic in WWII. In the film, he uses his status as a WWI veteran to get access to a general, but first he has to get in his old uniform. You know, for dramatic effect.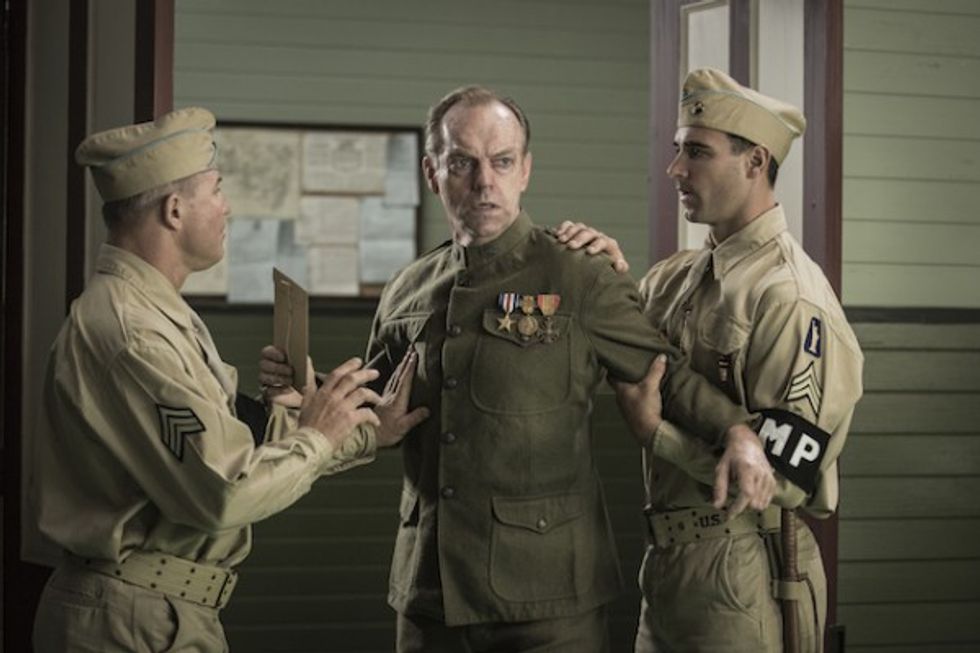 (Summit Entertainment)
The elder Doss was at the Battle of Belleau Wood in 1918. Since Hacksaw Ridge takes place in 1942 when the younger Doss enlisted, we have to give credit to Tom Doss for being able to fit in that thing 24 years later.
I've only been out for eight years and I doubt I could get my blues pants up to my waist.
Best Trailer: "Billy Lynn's Long Halftime Walk"
No military movie was as anticipated as "Billy Lynn's Long Halftime Walk," the film adaptation of Ben Fountain's book of the same name. Ang Lee's movie looked spectacular but was received to mixed reviews.
Viewers may disagree but the one thing you can't argue about is how great this trailer is.
So if you don't like the movie, think of this as a trailer for the book. The book is really good. Really, really good.
Best Acting: Steven Lang, "Beyond Glory"
Most actors get an award nod for playing one role, but if WATM were handing out actual statues, we'd give Steven Lang eight of them for "Beyond Glory." The actor travels around the world, for troops and civilians, telling the story of 8 Medals of Honor, as the guys who received them.
Go ahead, try to watch this movie without getting goosebumps. If you can, then check yourself into the nearest psych ward, because you might not be capable of feelings.
Breakout Performance by a Duo: John Krasinski and David Denman, "13 Hours"
The two men from the NBC series "The Office" reunited on the silver screen in 2016 as Jack Silva and Dave 'Boon' Benton in this obscure indie hit. They portray two security contractors working for the U.S. State Department in Libya in a plot to bring down Hillary Clinton. Or something. I don't know, I don't follow politics.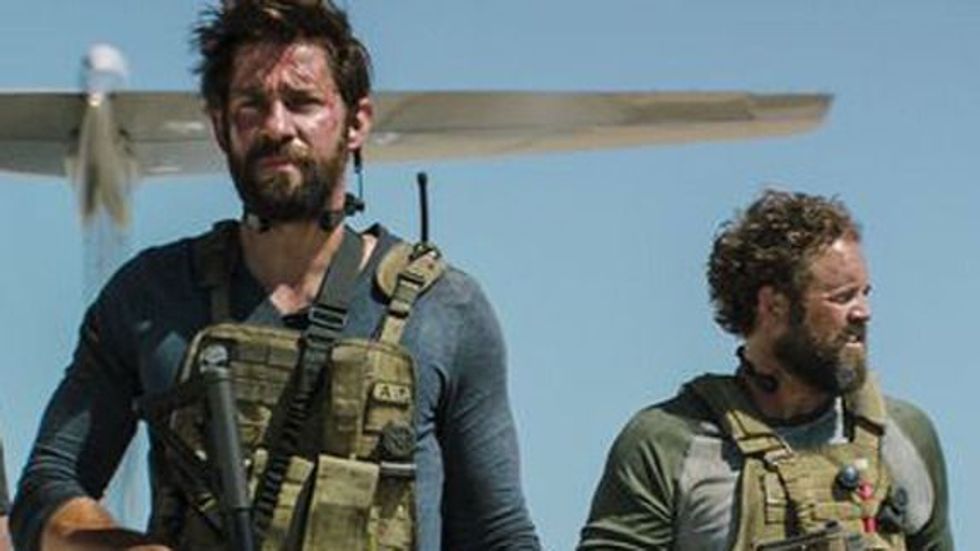 They look awesome though. (Paramount Pictures)
Krasinski's career as an operator clearly began while he was an Air Force pilot at Joint Base Hickam-Pearl Harbor, when he asked Chris Kyle to teach him how to be operator AF.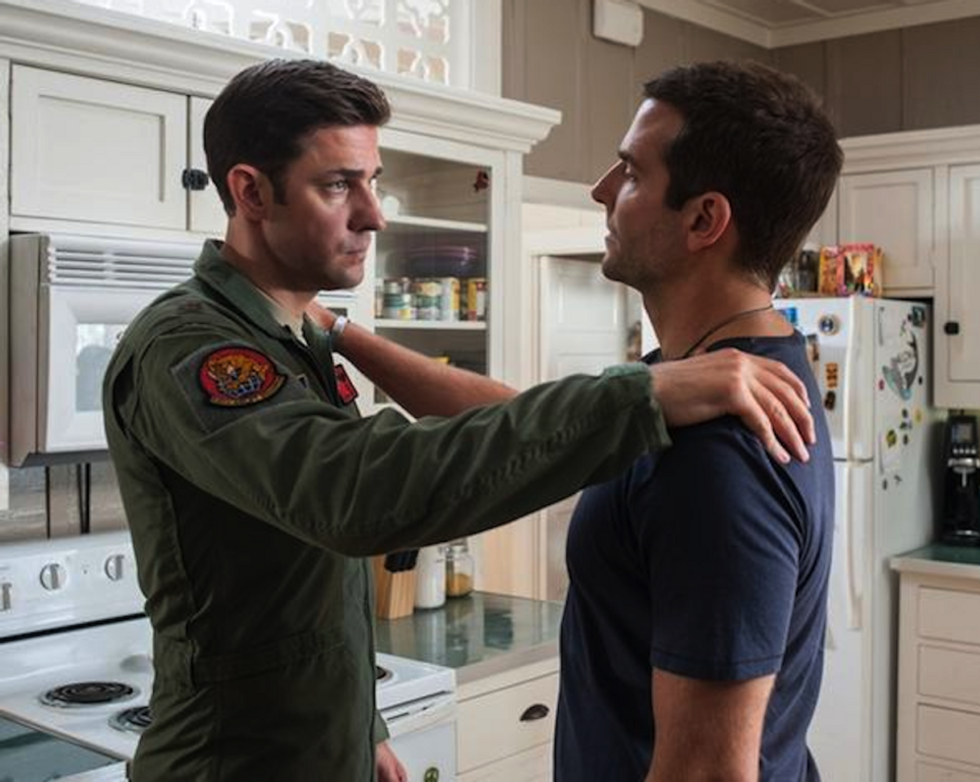 (Paramount Pictures)
I'm starting to believe everything Michael Bay does features explosions. Like, when he goes to get coffee or to the post office, a car down the street explodes. Most of us will never have a work photo take that looks this cool.
Drill Sergeant of the Year: Vince Vaughn, "Hacksaw Ridge"
Many cinematic instructors have come and gone over the years, from ones as memorable as Gunny Hartman to the less memorable Merwin Toomey.
You can decide where Vince Vaughn's Sgt. Howell falls in the pantheon, but for 2016, he's tops.