Articles
May 04, 2016 16:29:58 EST
The Summer Olympics Games may be in Rio de Janeiro, Brazil but all eyes are on Peru this week as security forces from 20 nations compete at Fuerzas Comando, a friendly military skills competition where the top special operations forces and police forces from the Western Hemisphere compete for the coveted Fuerzas Comando Cup.
---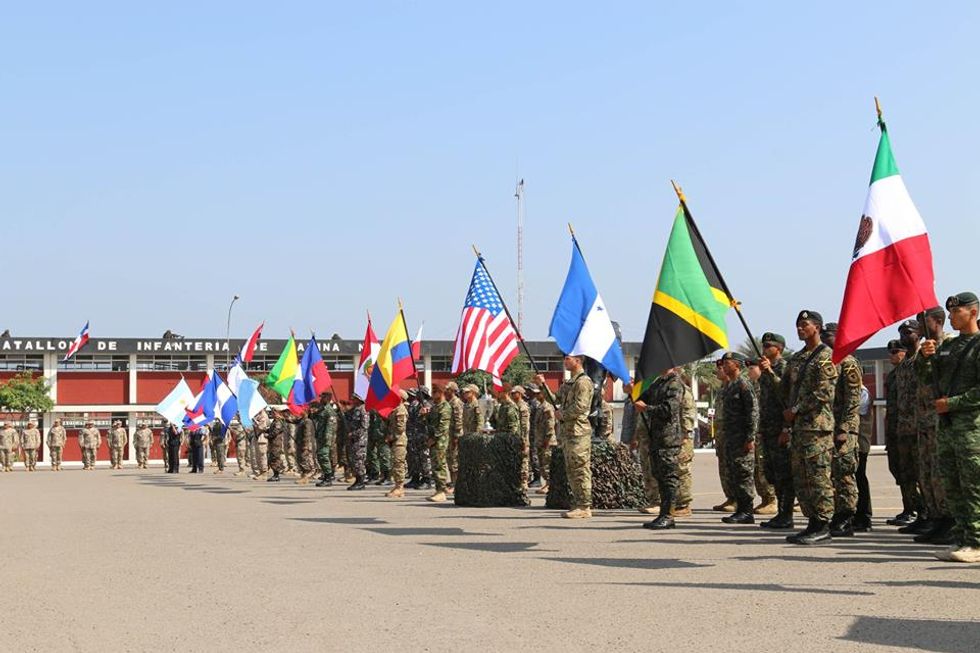 Special Operations Forces from 20 nations take part in opening ceremonies for Fuerzas Comando 2016 outside of Lima, Peru. (U.S. Army photo)
Along with the U.S. and Colombian delegations, teams from the nations of Argentina, Belize, Chile, Costa Rica, Dominican Republic, El Salvador, Guatemala, Guyana, Haiti, Honduras, Jamaica, Mexico, Panama, Paraguay, Peru, Suriname, Trinidad and Tobago and Uruguay will compete in this year's event. The U.S. team is represented by elite Green Berets from the Army's 7th Special Forces Group.
The U.S. is looking to finally bring home the gold after coming in second place each of the previous two years, losing to the Colombian special operations team. Colombia has won the last three Fuerzas Comando competitions and has won seven times overall since the games were established in 2011.
Sponsored by U.S. Southern Command and executed by U.S. Special Operations Command South, the annual event aims to improve cooperation, knowledge, and interoperability between participating countries. It's broken down into two parts: an assault team competition and a sniper team competition.  Each event is scored and evaluated by judges from each of the 20 participating nations to provide a fair and balanced evaluation of all the participating nations.
The team who wins each event wins 200 points. The team with the most points by the end of the week-long event wins the title of Fuerzas Comando champion. These are the events in which the teams will be judged:
Physical Fitness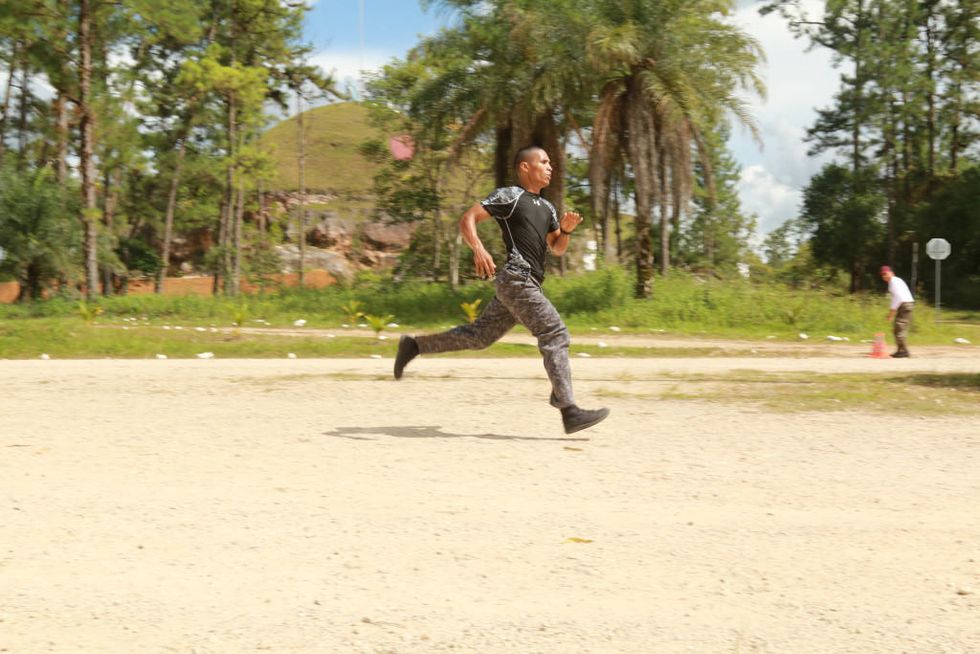 (U.S. Army photo by Pfc. Christine Lorenz)
This event consists of push-ups, sit-ups, pull-ups, and a 2-mile run.
2016 Competition Update: The Guatemala Team place 1st in this event and were awarded 200 points. They were followed by Mexico and Honduras. The U.S. team placed 14th in this event.  
Marksmanship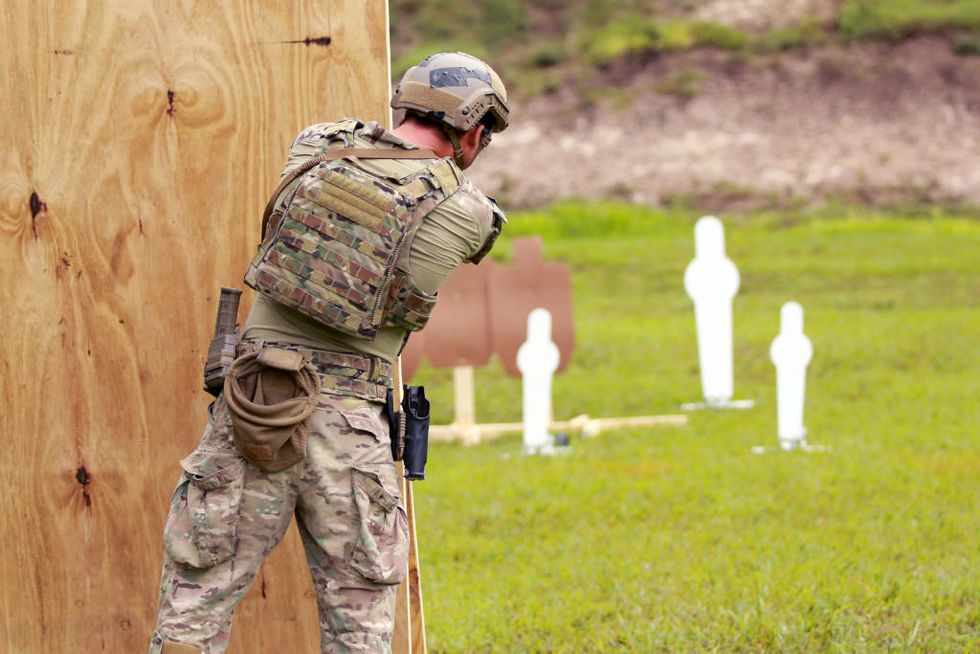 A U.S. Army Special Forces soldier fires at a 100-meter range July 16, 2015, during Fuerzas Comando competition held in Poptun, Guatemala. (U.S. Army photo by Pfc. Christine Lorenz)
A series of tests assessing the marksmanship abilities of the assault team members using both rifle and pistol from various distances. Each of the events is timed.
Stress test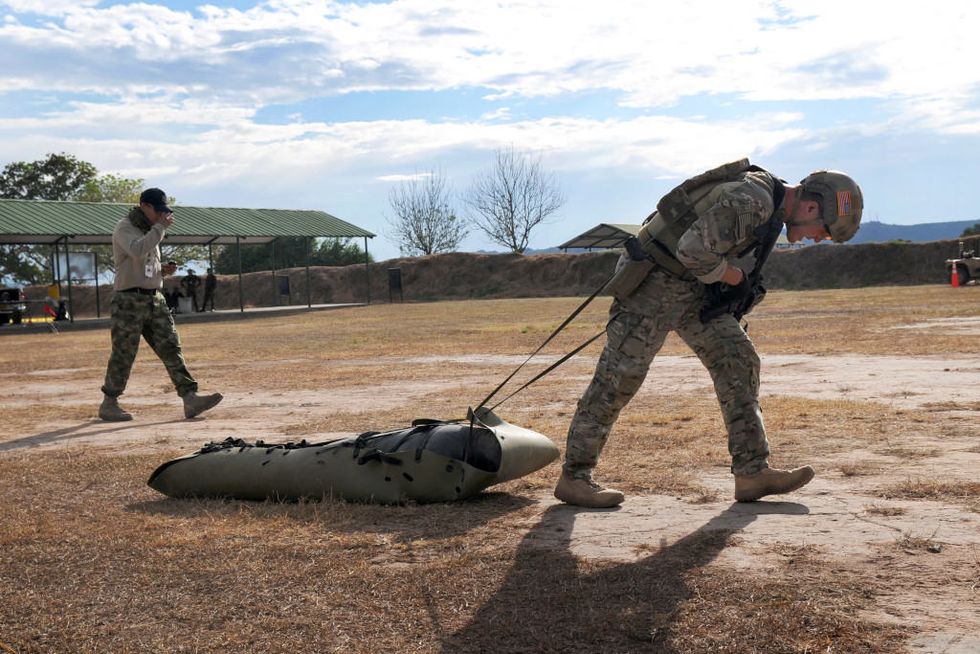 A member of the U.S. team pulls an evacuation sled loaded with a 250-pound mannequin to a range during the Fuerzas Comando Stress Test event. (U.S. Army photo by Sgt. Wilma Orozco Fanfan)
Competitors must run long distances with heavy objects and drag large mannequins across various stations on a firing range and then engage stationary targets. The team with the most successful hits wins 200 points.
Aquatics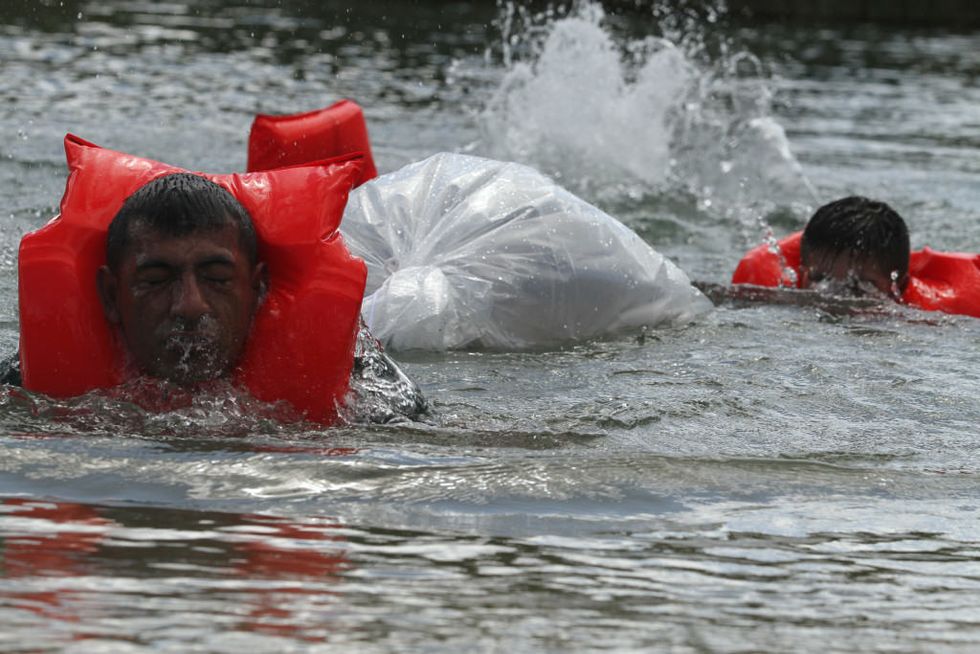 Peruvian team members swim down a creek while pulling their gear during last year's Fuerzas Comando. (U.S. Army photo by Sgt. Andrew Kuhn)
This event consists of getting across a large body of water in a raft, run 3 miles with their rucks, swim with full military gear and weapons, and then sprint to a pistol marksmanship range and engage targets.
Obstacle Course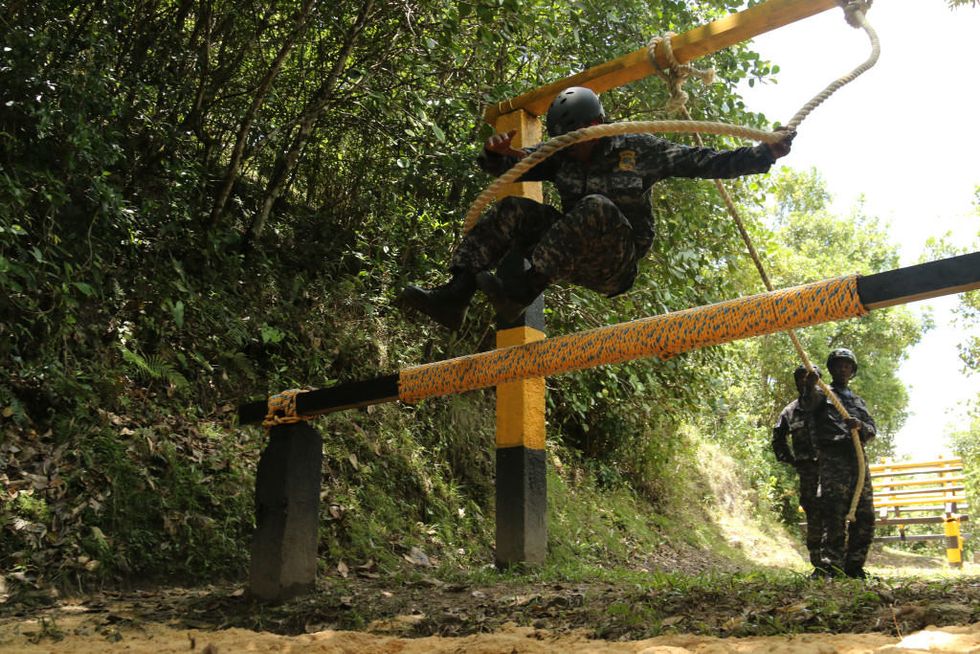 Haitian competitors navigate an obstacle during Fuerzas Comando 15. (U.S. Army photo by Staff Sgt. Chad Menegay)
The obstacle course consists of a series of stations such as a rope climb, horizontal ladders, wall climbs, and rappelling tall towers to test each individual's strength, endurance, and balance.
Ruck March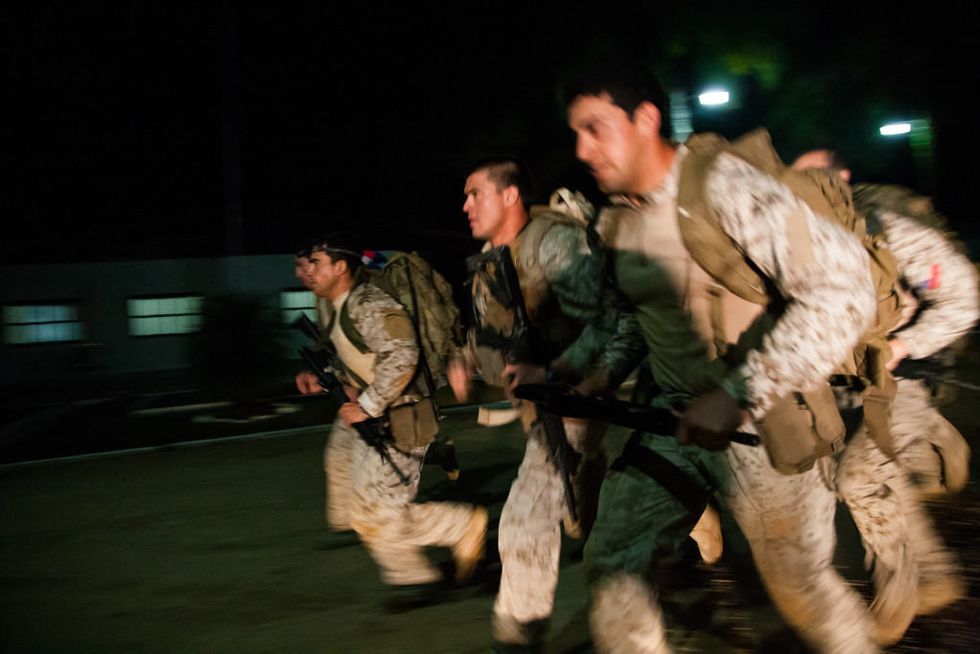 Chilean competitors race to complete a 20-kilometer road march during last year's Fuerzas Comando competition held in Poptun, Guatemala. (U.S. Army photo by Staff Sgt. Osvaldo Equite)
Competitors compete in a 12-mile ruck march with full military equipment. Team with the fastest time wins the event.
Combat Assault (Shoot House)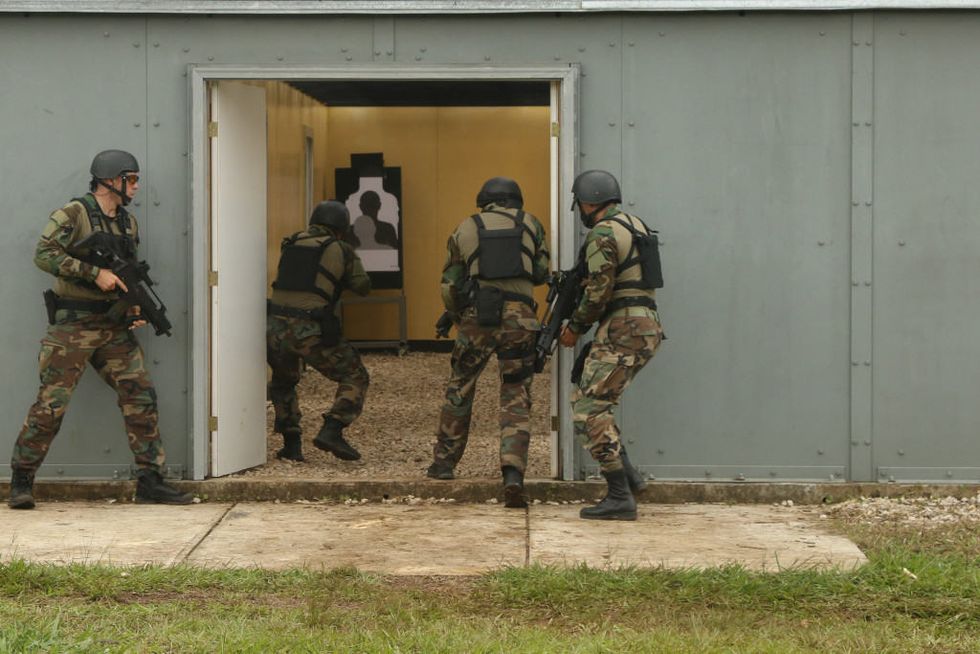 Members of the Uruguayan assault team breach a doorway during a live-fire shoot house. (U.S. Army photo by Staff Sgt. Michael Carden)
Each nation's assault team moves through a shoot house to clear several targets. Teams must eliminate all threats located inside and rescue a hostage dummy. Each team must carry their hostage back to the finish line to successfully complete the event.
Sniper concealment and Mobility
Move within a range observe and engage a target while remaining undetected. They must return to the starting point without being seen by the judges. The teams have 90 mins to complete this event.
Sniper Unknown Distance Shoot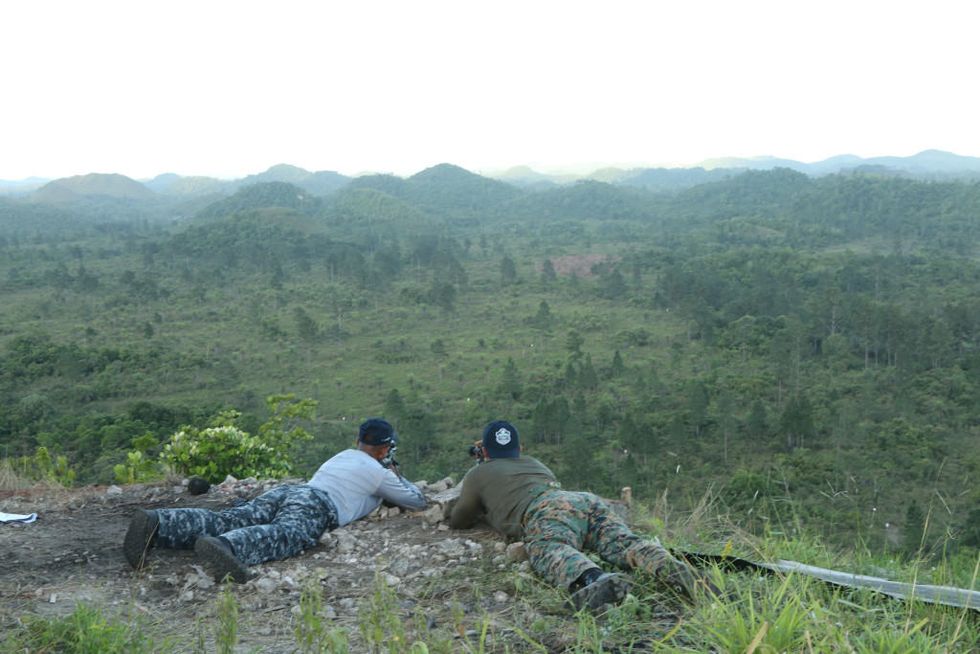 The Panamanian sniper team scans for targets during a live-fire exercise as part of last year's Fuerzas Comando. (U.S. Army photo by Staff Sgt. Michael Carden)
Competitors engage targets from various distances, 300 to 800 meters. The team who hits the most targets wins the event.
The exercise ends with a multinational friendship airborne jump. To stay updated on the day-to-day results and scores on the competition, follow https://www.facebook.com/USSOCSOUTH/