Articles
March 06, 2017 13:59:31 EST
Amidst the ongoing debate about whether female troops should be allowed to serve in combat positions, these women proved that girls have guts.
---
1. Amelia Earhart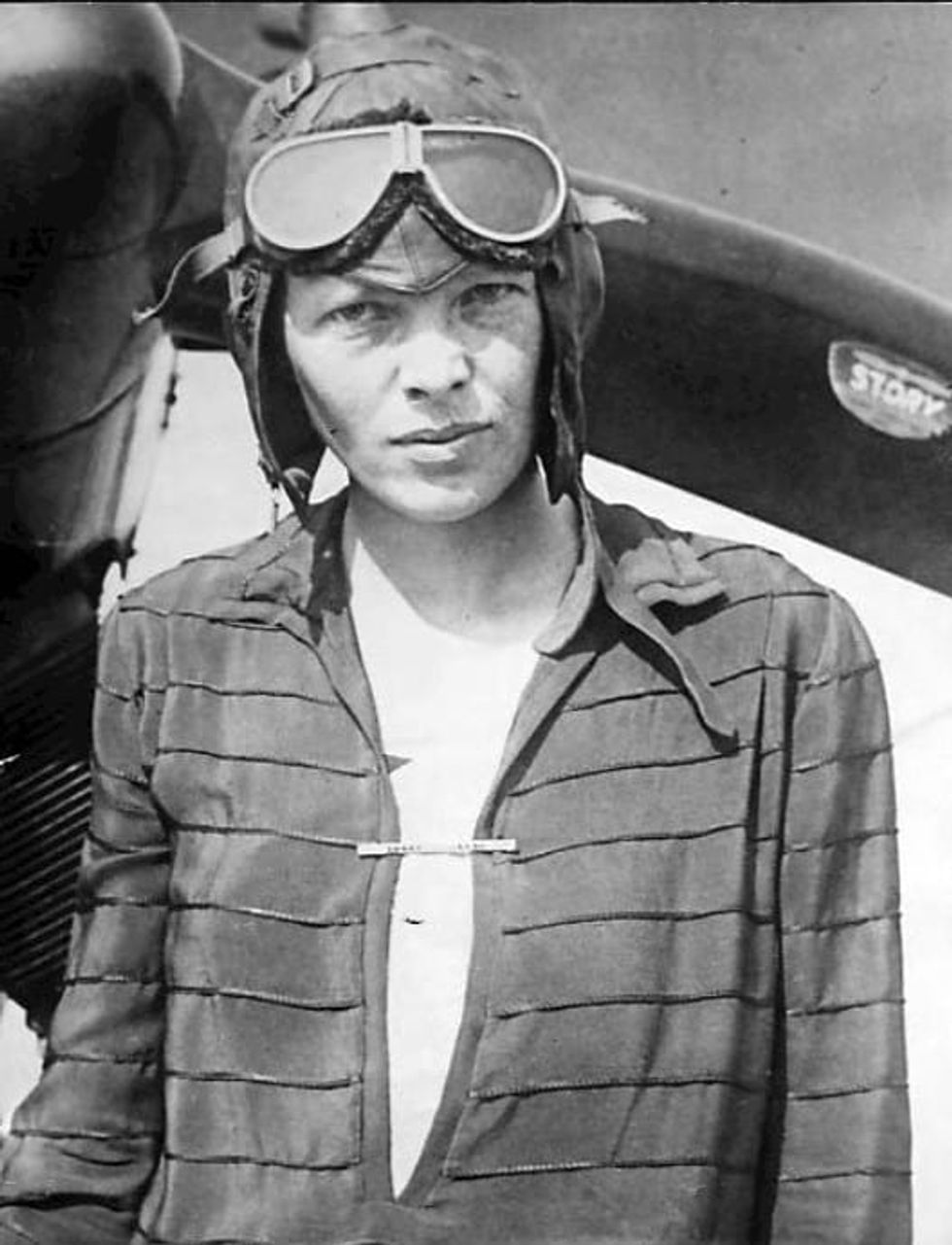 Photo of Amelia Earhart in flight cap and goggles as she awaits word as to whether she would be among those who were flying across the Atlantic in 1928.
Amelia Earhart was an early pioneer for women in aviation. She became famous for her numerous achievements in flight, and, unfortunately, for her mysterious disappearance in 1937 while attempting a circumnavigation of the earth.
In 1932, she gained notoriety when she became the first woman to fly solo across the Atlantic. This flight also garnered her a Distinguished Flying Cross from Congress — the first for a women and the first for a civilian.
2. 1st Lt. Aleda Lutz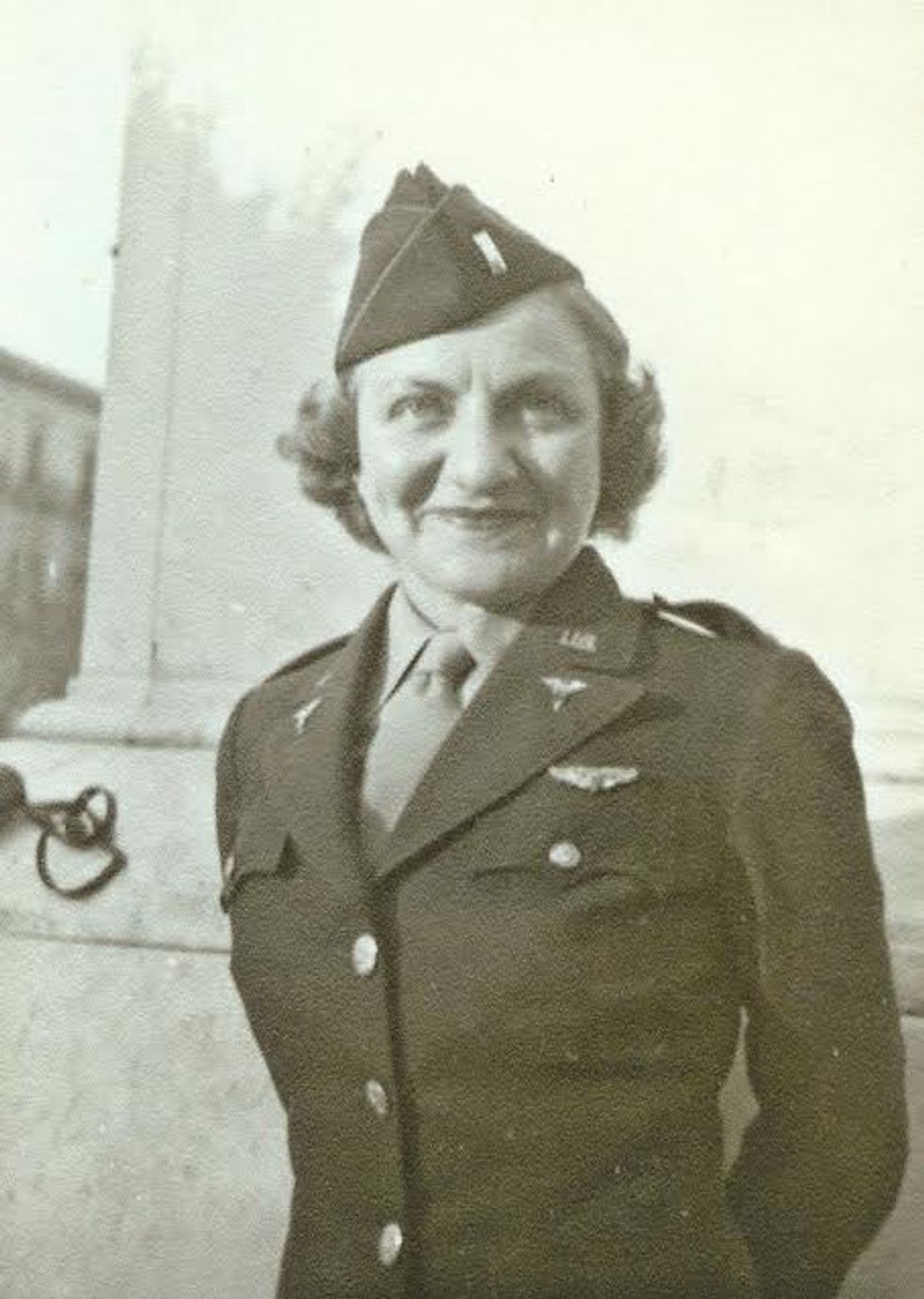 Picture of Aleda E. Lutz, courtesy of her family.
Aleda Lutz served as a flight nurse aboard C-47 Medevac aircraft during WWII. In 196 missions, Lutz evacuated and treated some 3,500 casualties and was awarded the Air Medal with four Oak Leaf Clusters for her service.
On Nov. 1, 1944, Lutz flew on her last mission, evacuating wounded soldiers from the fighting in France, when her plane crashed in a storm. Lutz was posthumously awarded the Distinguished Flying Cross for "outstanding proficiency and selfless devotion to duty."
She is also believed to have been the first woman killed in action in WWII.
3. 1st Lt. Roberta S. Ross
Roberta Ross also served as a flight nurse in World War II. Her service took her to Asia where she flew "the hump", completing over 100 missions. For her efforts, she was awarded the Distinguished Flying Cross and the Air Medal with Oak Leaf Cluster.
4. Col. Jacqueline Cochran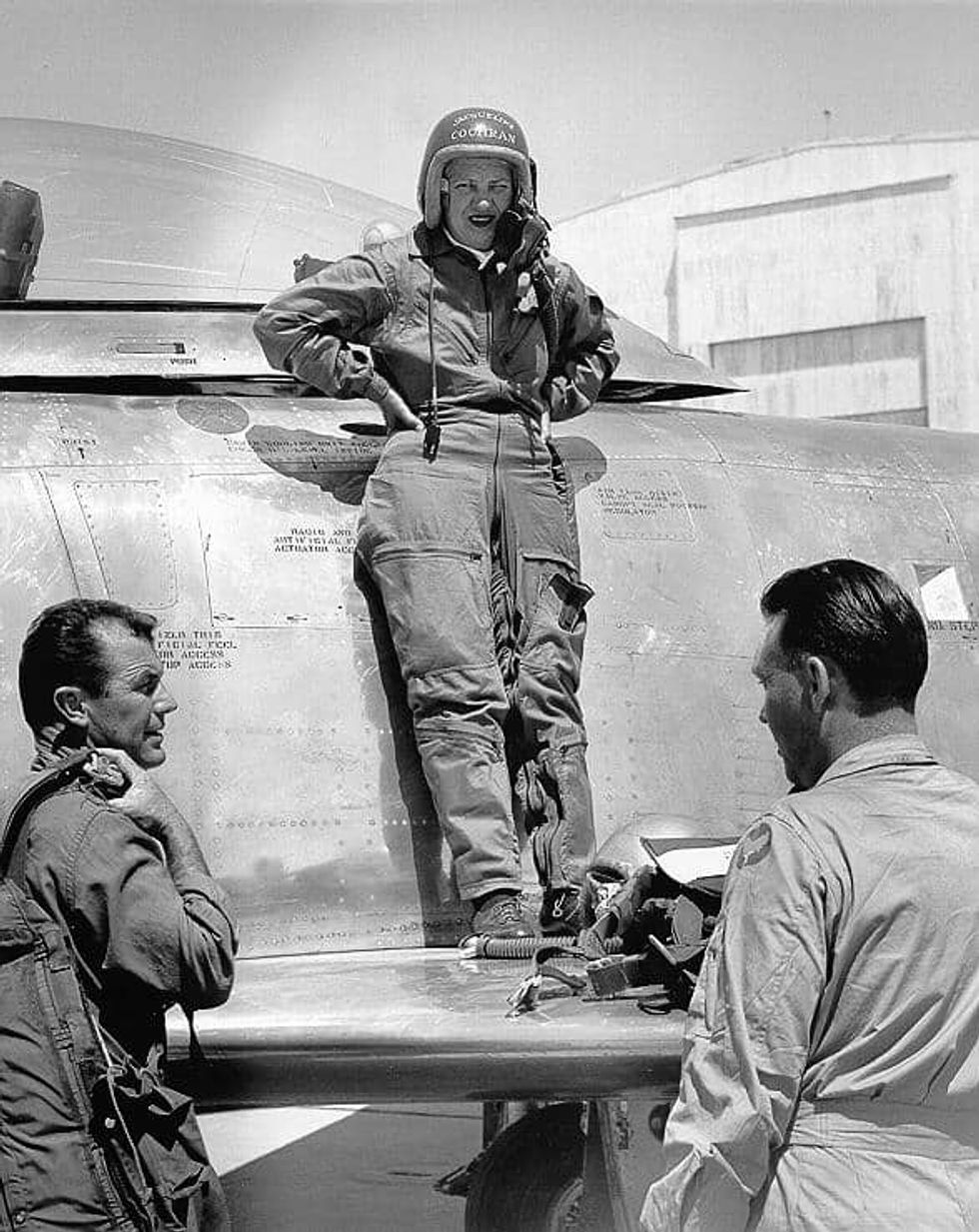 Jackie Cochran standing on the wing of her F-86 whilst talking to Chuck Yeager and Canadair's chief test pilot Bill Longhurst. (Photo courtesy Air Force Flight Test Center History Office)
Jacqueline Cochran was a pioneer for women's military aviation. Cochran had numerous accomplishments and firsts throughout her illustrious career.
During WWII, she flew aircraft between America and Europe and later directed all Women's Air Force Service Pilots (WASPs).
She was the first woman to break the speed of sound, the first woman to take off and land from an aircraft carrier, and the first woman to exceed Mach 2.
For her exceptional skills and record-breaking flying Cochran was awarded three Distinguished Flying Crosses during her career.
5. Chief Warrant Officer 3 Lori Hill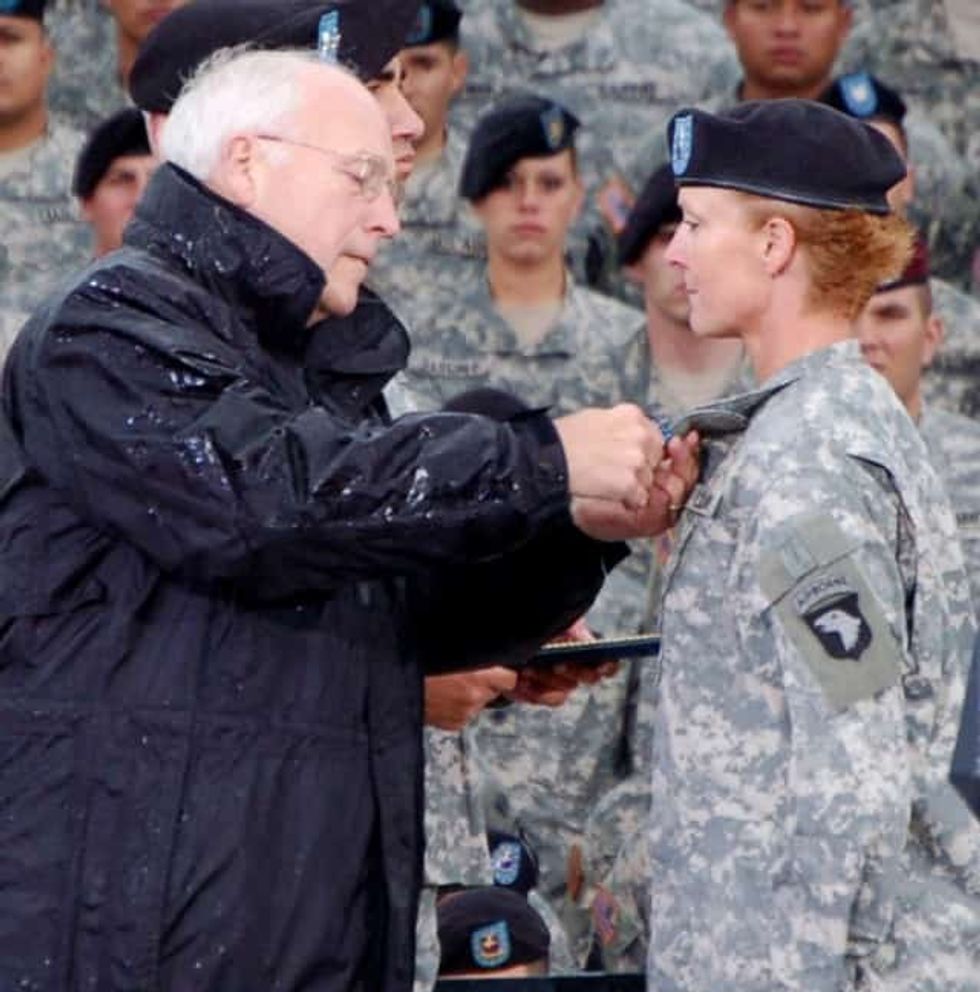 Vice President Richard Cheney presents the Distinguished Flying Cross to Chief Warrant Officer 3 Lori Hill in a ceremony at Fort Campbell, Ky. on Oct. 16, 2006. (Photo via U.S. Army)
In March 2006, Lori Hill was flying Kiowa helicopters with the 101st Airborne Division in Iraq. She would be the first woman to ever receive the Distinguished Flying Cross for valor when she provided close air support to American troops engaged with the enemy.
Despite heavy fire, Hill made multiple gun runs against insurgents. On her final pass her helicopter received a hit from an RPG which damaged her instruments.
As she banked away, machine gun fire riddled the bottom of her aircraft and struck her in the foot. She managed to limp the damaged aircraft back to a nearby FOB, saving her aircraft and crew.
6. Maj. Mary Jennings Hegar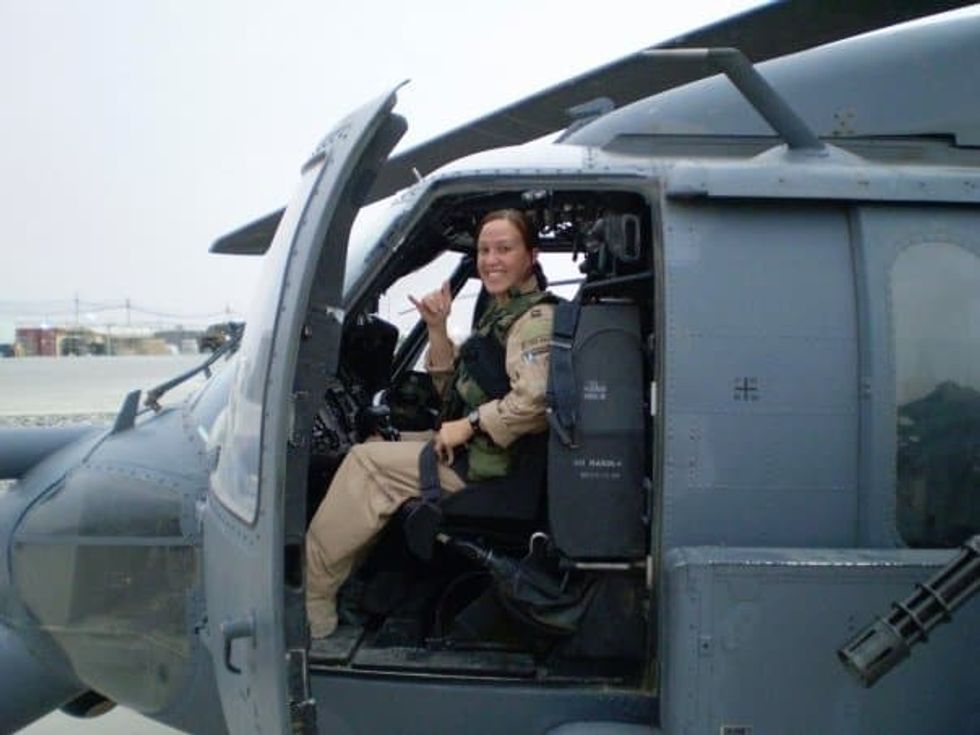 Flight Medic Julia Bringloe. (Photo via U.S. Army)
Julia Bringloe was serving as a flight medic on a medevac crew when American and Afghan forces launched Operation Hammer Down in the Pech River Valley. Almost immediately, the units involved started taking casualties, and Bringloe and the rest of her dustoff crew were flying into fierce enemy fire.
While extracting one soldier of many she would rescue over the course of three days, Bringloe's leg was broken. While ascending a 150-foot lift on a cable with her patient, she had swung into a tree. She refused to quit, however, and over the next 60 hours rescued fourteen soldiers from the battlefield.
Bringloe was awarded the Distinguished Flying Cross, as were both pilots of her helicopter. The crew chief received an Air Medal with Valor and their efforts were named the Air/Sea Rescue of the Year by the Army Aviation Association of America.