Articles
March 01, 2016 14:01:22 EST
By May 8, 1945, V-E Day, the 9th Armored Division gained a wealth of combat experience in a relatively short amount of time. Though untested, the division would distinguish itself during the Battle of the Bulge, buying precious time for Allied units to regroup and disrupting the precise German timetable. Due to their ability to seemingly show up all along the line of advance and thwart German efforts, the 9th was bestowed the nickname the "Phantom Division."  The 9th then participated in the drive to push the Germans back and through determination and a little bit of luck, managed to open up the first bridgehead across the Rhine. The sheer tenacity of the 9th Armored Division shortened the Allies' war in the European Theatre.
---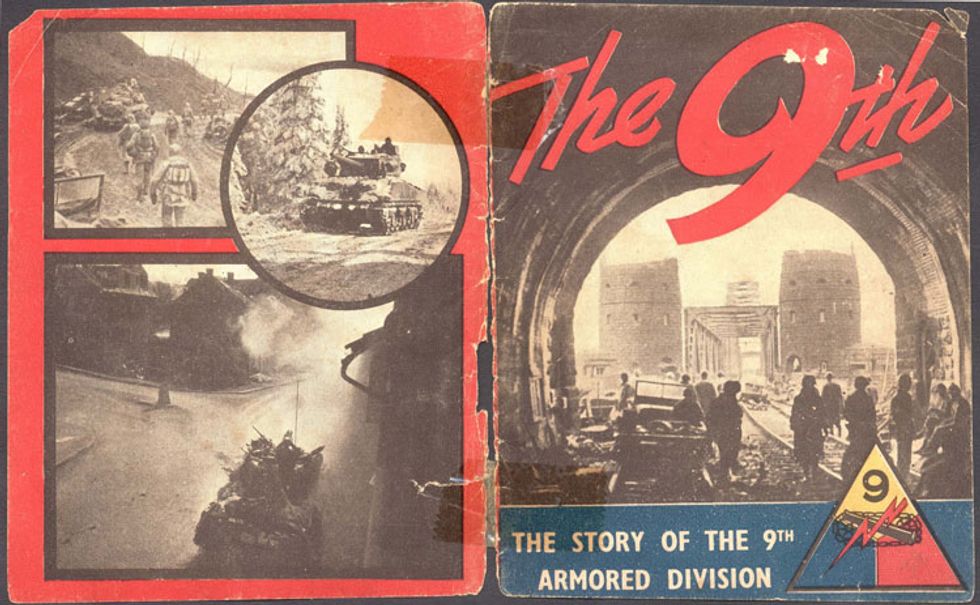 The Battle of the Bulge
The 9th Armored entered the line shortly before the Battle of the Bulge and conducted patrols in what was deemed a quiet sector. On 16 December 1944,  it became one of the units that bore the brunt of the German onslaught. The 9th received their baptism by fire fighting the Nazis smashing through the Ardennes Forest. The division's three combat commands – similar in structure to modern brigades – were spread across the front lines and found themselves defending some of the most important sectors.
There are widely considered to be two crucial fights during the battle that proved to be turning points: the siege of Bastogne in the south and the Battle of Elsenborn Ridge. The 9th Armored's Combat Command B (CCB) was deployed to St. Vith, Belgium in the vicinity of Elsenborn Ridge, Combat Command Reserve (CCR) was around Bastogne when the Germans attacked while Combat Command A (CCA) was in Luxembourg.