Articles
September 15, 2016 11:48:56 EST
The President of the Philippines Rodrigo Duterte doesn't do anything subtly. In early September he called President Obama a "son of a whore" in an official statement. And his ongoing drug war on the island nation has killed more than 2,500 people, many allegedly without due process.
---
Now his dramatic shifts in policy may have the former American protectorate looking more toward to Beijing for its arms and security.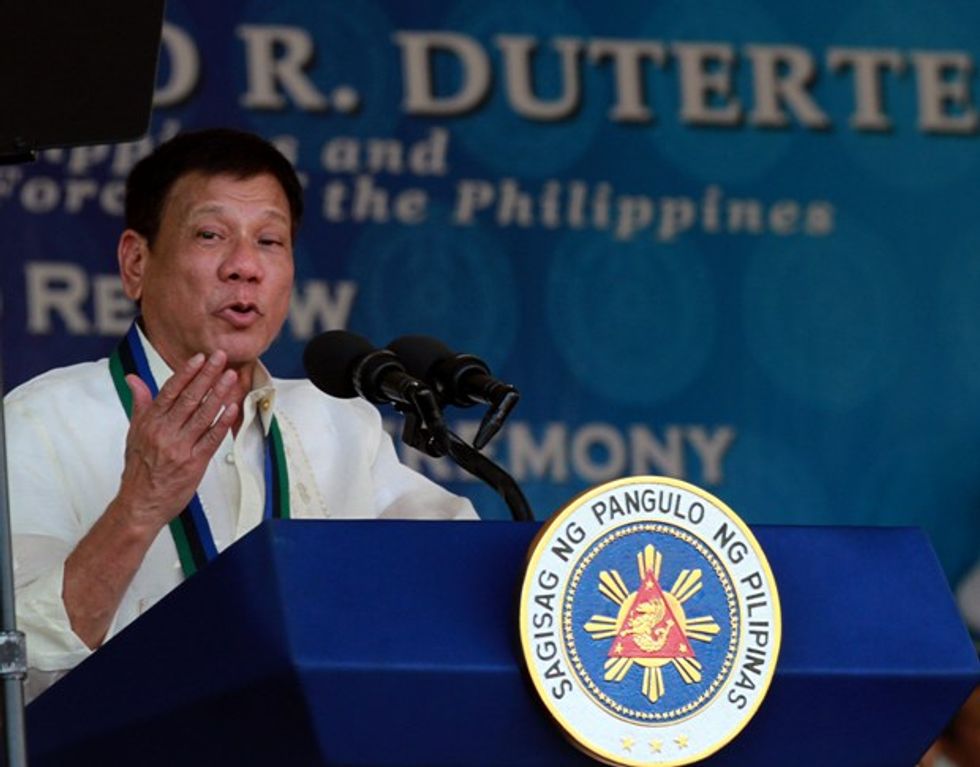 President Rodrigo R. Duterte delivers a speech where he discussed issues relating to peace and order and the campaign for change towards ending hostilities with separatists. (Philippines Presidential Office photo)
On Sept. 12, Duterte ordered all U.S. forces out of the southern Philippines — specificaly Mindanao Island, where they've been fighting Muslim extremists for years. American advisors have trained Philippine forces to fight groups like the Moro Islamic Liberation Front who are fighting for an independent Muslim state in the islands. Duterte believes the U.S. is partly to blame for the insurgency there.
Al-Jazeera reported that Duterte wanted to "reorient" his country's foreign policy to be more independent.
"For as long as we stay with America, we will never have peace in that land [Mindanao]. We might as well give it up," he said in a speech. "So, those [American] special forces, they have to go."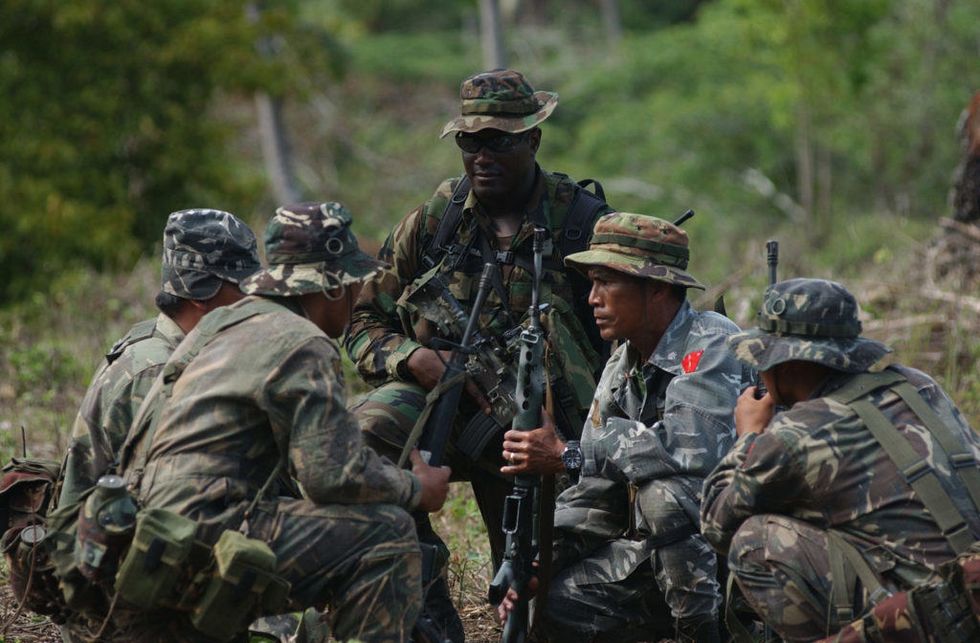 A member of the U. S. Army Special Forces conducts Security Assistance Training for members of the Armed Forces Philippines (AFP). (U.S. Navy Photo by Petty Officer First Class Edward G. Martens)
In a televised speech on Sept. 13, Duterte also announced the end of joint patrols with U.S. forces in the South China Sea. In that same speech, he said he would be receiving soft loans to buy military equipment from two unnamed countries. He then mentioned Philippine technical advisors would visit Russia and China to "see what's best."
An arms deal in the Philippines would be a double win for China. The Philippines ratcheted up its defense budget to around $524 million this year, so it has some money to spend. And the joint patrols with the U.S. were a measure designed to counter China's claim to 80 percent of the South China Sea.
"China-Philippine relations are at a new turning point," Chinese Vice Foreign Minister Liu Zhenmin said in a statement obtained by Reuters. He hopes the Philippines "can meet China halfway, appropriately handle disputes and push relations back onto the track of dialogue, consultation, and friendly cooperation."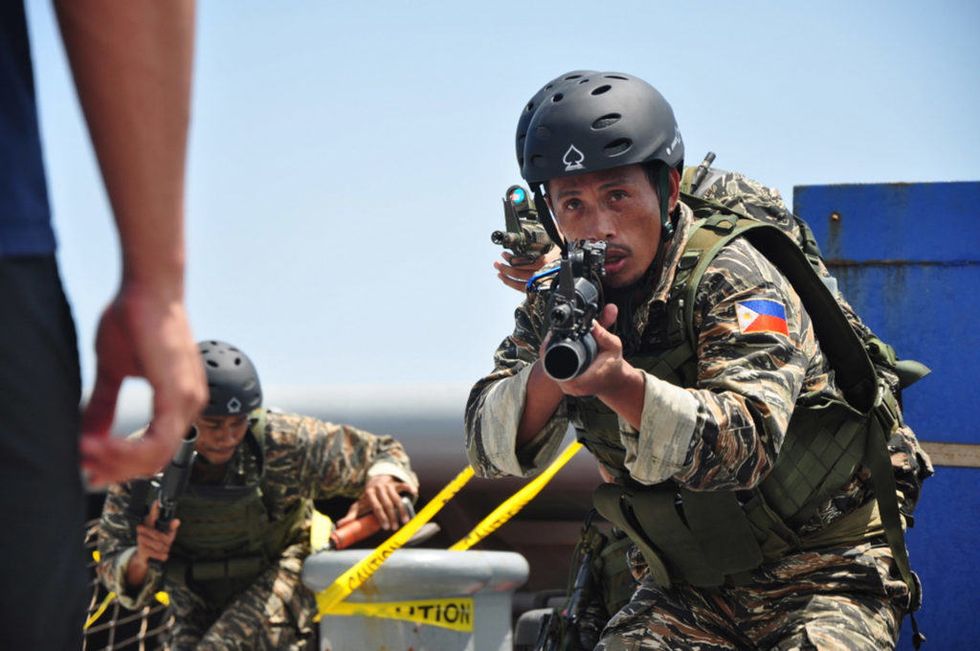 Philippine Navy special forces sailors confront U.S. sailors portraying crewmembers aboard military sealift command rescue and salvage ship USNS Safeguard. (U.S. Navy photo by Chief Warrant Officer Troy Roat)
Though President Barack Obama canceled his bilateral meeting with Duterte over the Philippine President's tasteless remark, deputy National Security director Ben Rhodes told reporters the U.S-Philippine relations still "rock solid" and that "people should certainly expect that our very close working relationship with the Philippines is going to be enduring."