Articles
October 22, 2015 10:27:57 EST
"The job of the Ravens was to, literally, look for trouble. And they often found it . . ."
---
—Orr Kelly, FROM A DARK SKY, The Story of U.S. Air Force Special Operations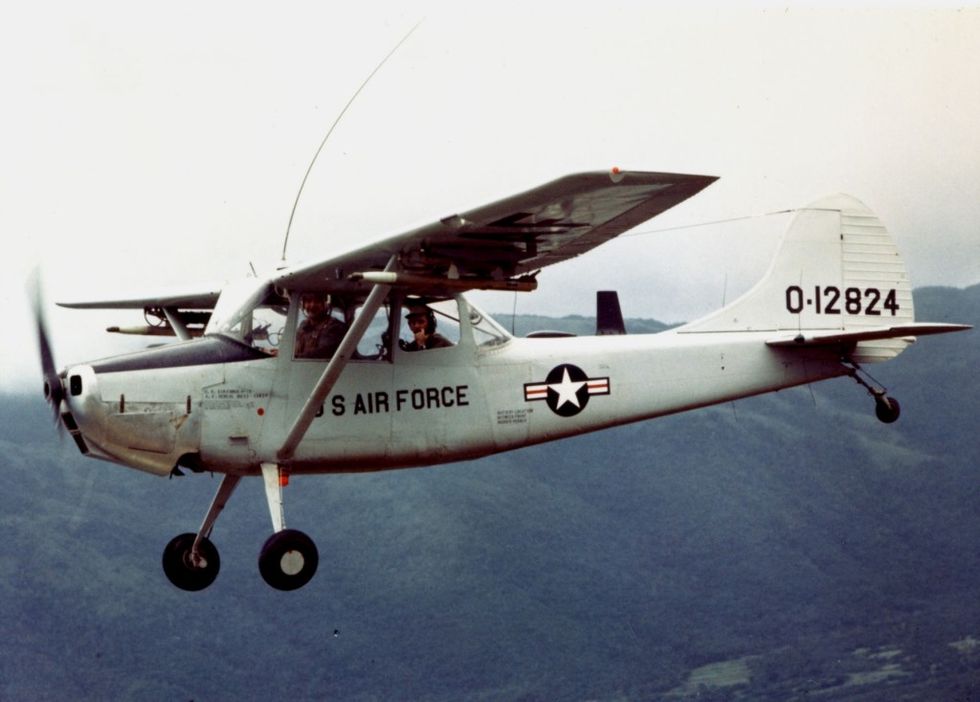 An armoured North American T-28D-5 Nomad plane at Long Tieng airfield in Laos. Photo: Wikipedia
In some cases, the enemy ironically helped the Ravens in their interdiction missions. Polifka recalled that enemy troops had been taught that an AK-47 was capable of shooting down an F-4 Phantom, something that was possible if it was flying a low-flying strafing mission. Cruising at 12,000 feet or more was another matter. But Polifka said the enemy troops didn't take that difference of distance into account.
He recalled there would be times that he'd be on a Raven mission, flying between 2,500 and 3,000 feet and he'd look down and suddenly see a ridge line light up with muzzle flashes. "[Enemy troops] wouldn't really be shooting at [me]; they would be shooting at a bunch of F-4s flying somewhere." With the enemy soldiers having revealed themselves, Ravens would then call in an air strike. He said, "We know of one case where there were three survivors of a five-hundred-man battalion that straggled into a regimental command post."
By 1969 Raven guided air operations had become so deadly and successful that Vang Pao was able to switch from guerrilla to conventional war and launch an offensive that wrested control of the Plaine des Jarres from the Pathet Lao. Though because of what happened in Vietnam ultimate victory in Laos was not achieved, the record of the Ravens' accomplishment demonstrated that when the time came, a handful of highly skilled, dedicated, resourceful, and courageous men could accomplish a mission others regarded as impossible.