Articles
March 10, 2017 13:16:36 EST
Recent North Korean missile launches, including four into the Sea of Japan earlier this month, have prompted a major deployment of U.S. forces, including B-52 Stratofortress bombers, also known as BUFFs (for Big Ugly Fat F*ckers), and F-35B Lightning II fighters to the Korean peninsula.
---
According to a report by The Sun, the deployments come as part of the Foal Eagle exercises, which are held by American and South Korean forces. Other assets being deployed in support of the exercises include the nuclear-powered aircraft carrier USS Carl Vinson (CVN 70) and its strike group, as well as B-1B Lancer heavy bombers.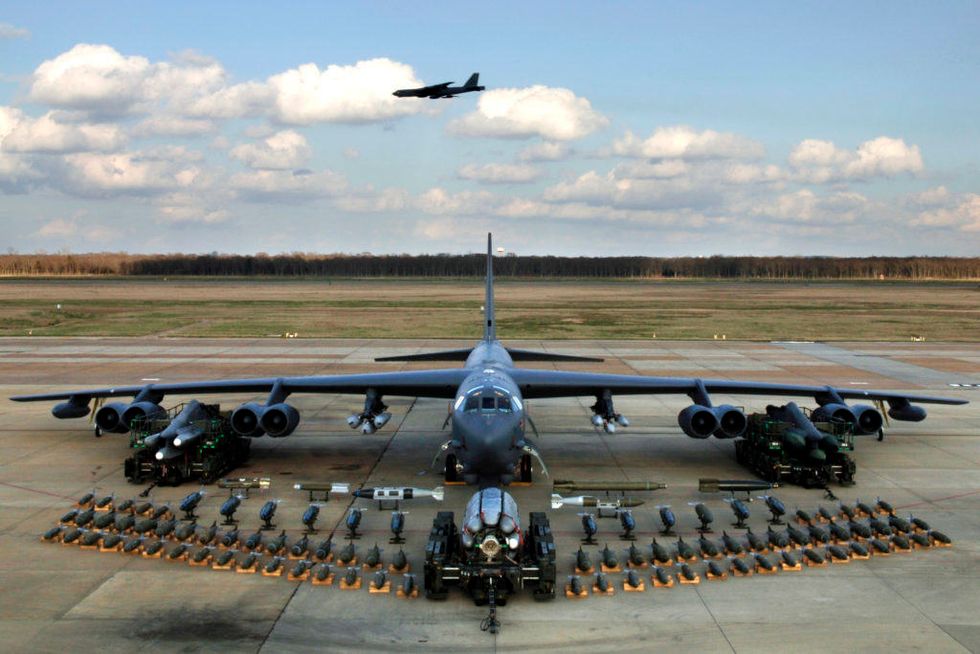 Two F-35B Lightning II aircraft with Marine Fighter Attack Squadron 121, prepare to land at Marine Corps Air Station Iwakuni, Japan, Jan. 18, 2017.  (U.S. Marine Corps photo)
The planned exercises will involve 315,000 troops, most of them South Korean. North Korea has routinely claimed that the Foal Eagle exercises are rehearsals for an invasion. Earlier this month, a battery of Terminal High-Altitude Area Defense missiles were deployed to South Korea, a decision criticized by China, which vowed to make South Korea "feel the pain" for allowing the deployment.
Someone needs to tell Kim, "You're making Chaos angry. You will not like it when Chaos gets angry."