Articles
June 06, 2015 04:00:18 EST
The military has very talented photographers in its ranks, and they constantly attempt to capture what life as a service member is like during training and at war. This is the best of what they shot this week:
---
AIR FORCE:
The Thunderbirds Delta formation flies by One World Trade Center during a photo chase mission in New York City May 22, 2015.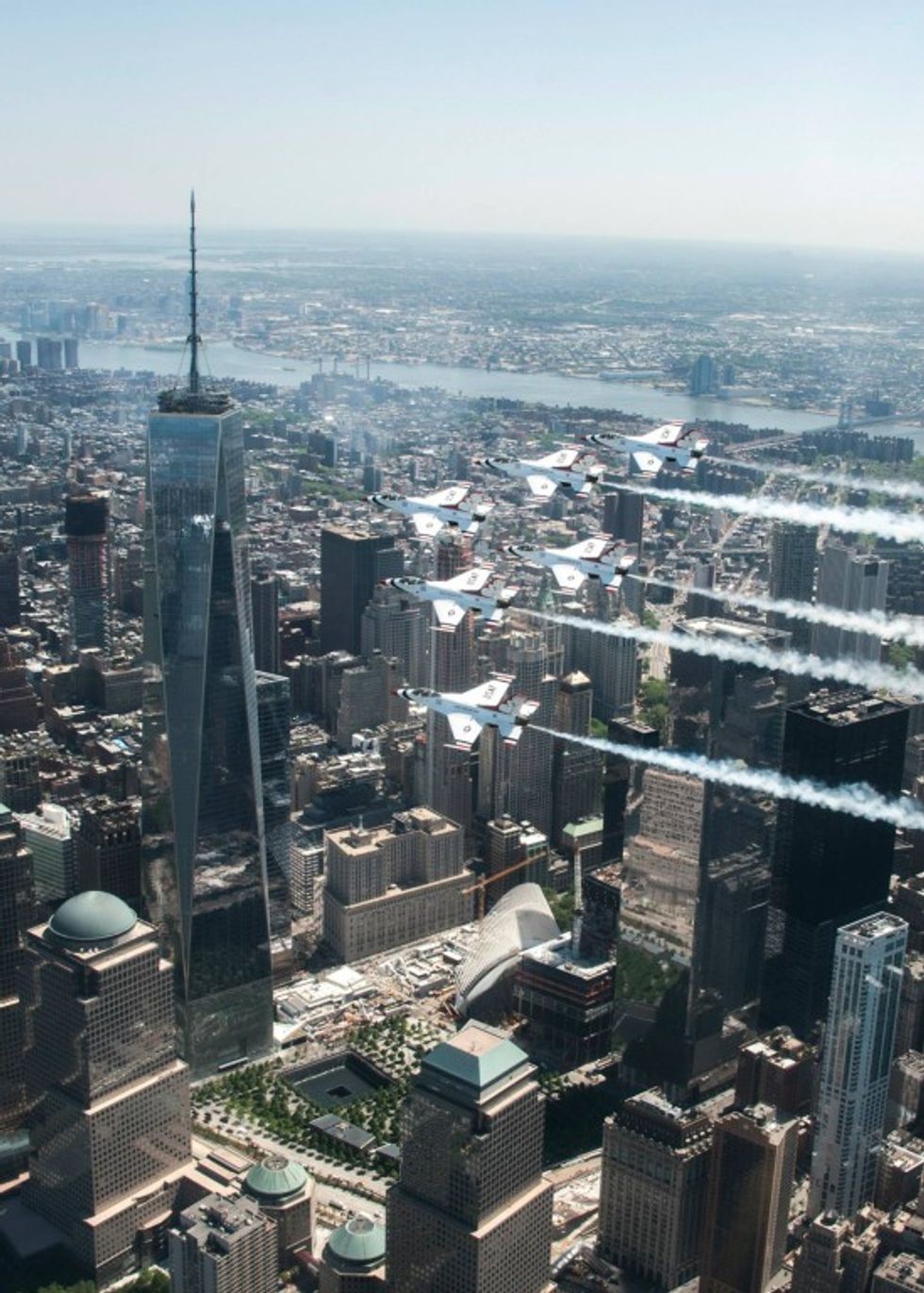 Photo: Senior Airman Jason Couillard/USAF
Capt. Nicholas Eberling, a solo pilot for the U.S. Air Force Thunderbirds Air Demonstration Squadron, maneuvers his F-16 Fighting Falcon aircraft to close in on the refueling boom of a KC-135 Stratotanker from McConnell Air Force Base, Kan.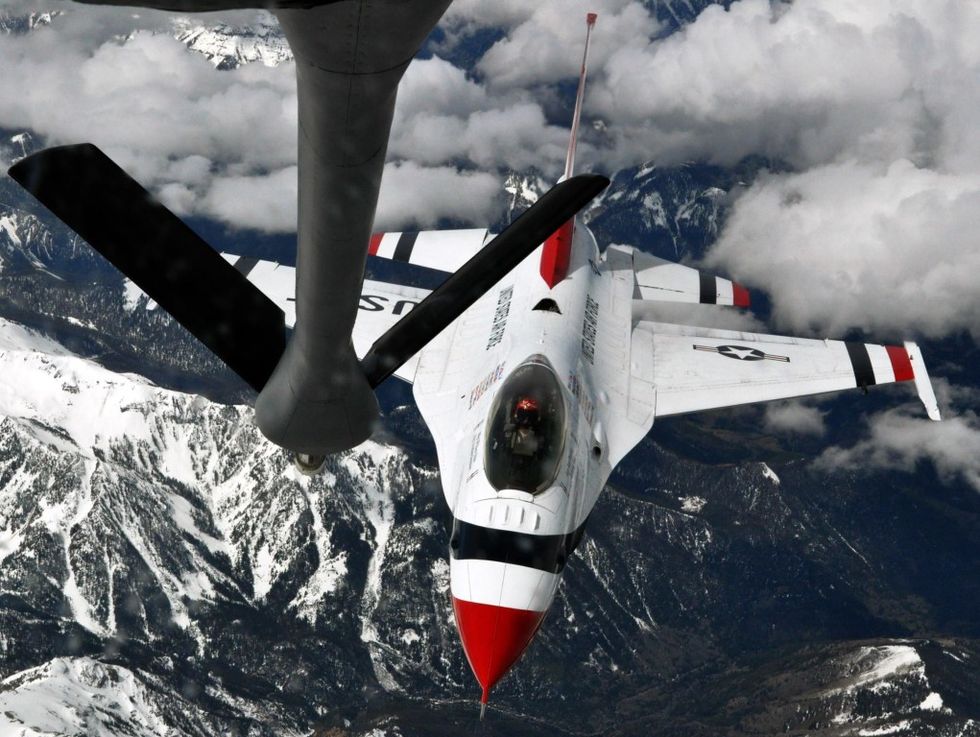 Photo: Capt. Zach Anderson/USAF
NAVY:
The USS Constitution (America's oldest warship) may be in drydock for the next few years, but that doesn't mean you can't still "virtually" tour her on Google Maps.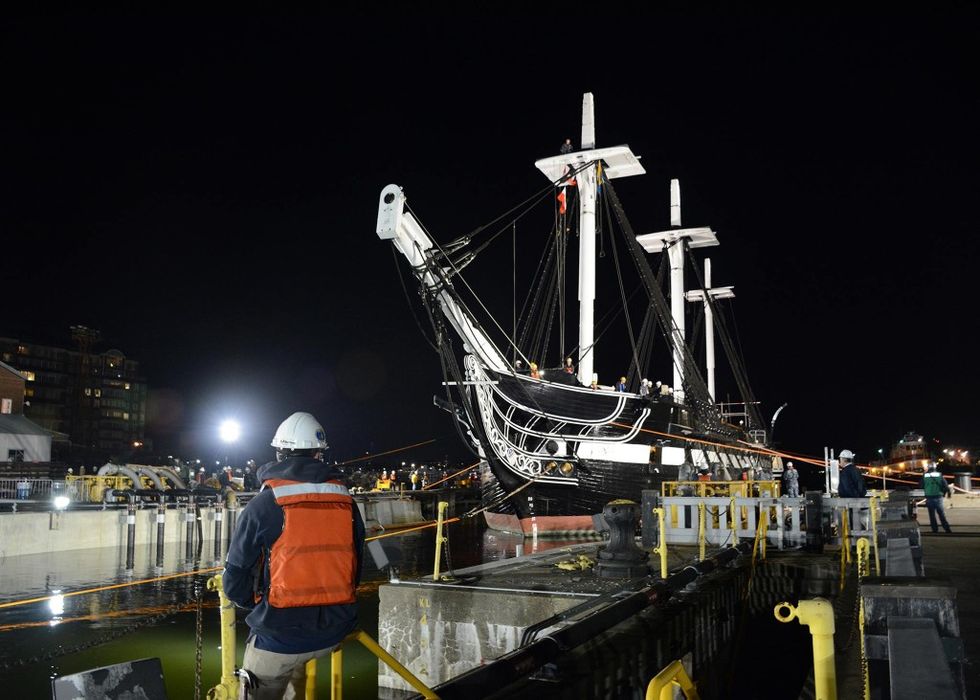 Photo: USN
An F/A-18E Super Hornet assigned to the Sunliners of Strike Fighter Squadron (VFA) 81 launches from the aircraft carrier USS Carl Vinson (CVN 70) during an air-power demonstration.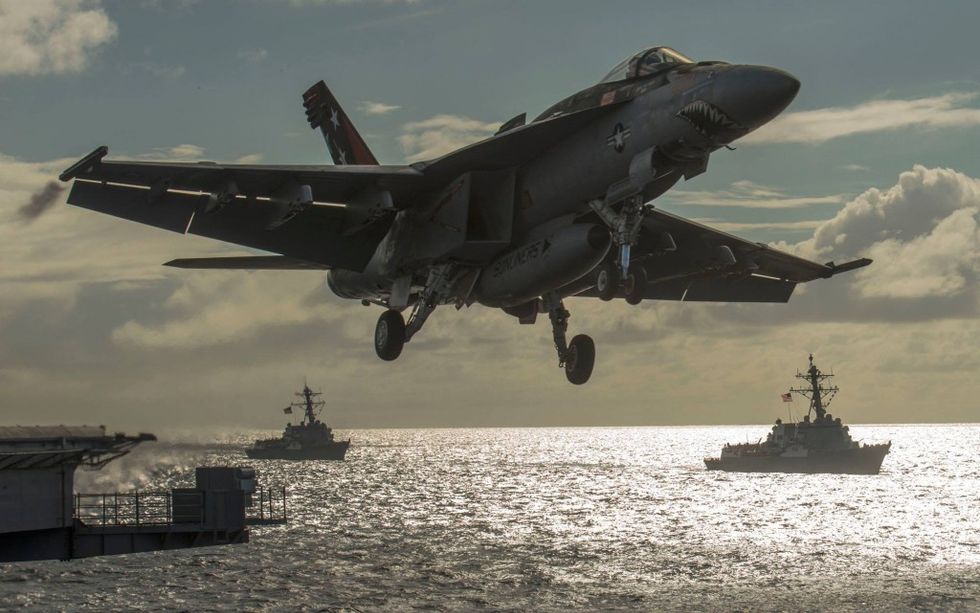 Photo: USN
ARMY:
A soldier, assigned to 3rd BCT, 101st ABN DIV (AASLT) and deployed as part of Train Advise Assist Command-East fires an M4 carbine rifle during a partnered live fire range with soldiers from the Polish Land Forces at Tactical Base Gamberi, Afghanistan.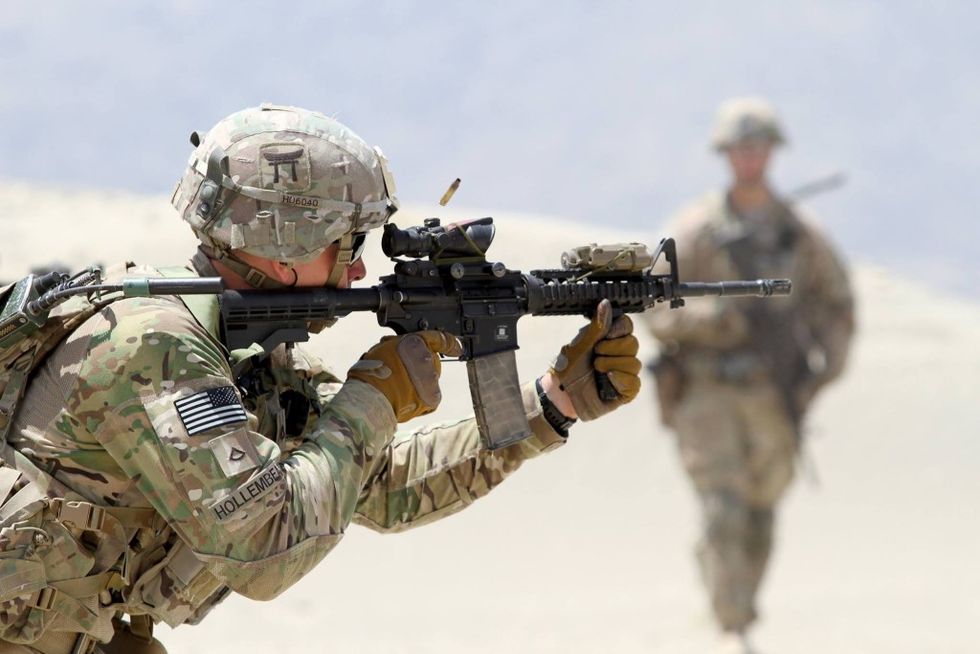 Photo: Capt. Charlie Emmons/US Army
Four containerized delivery system bundles parachute from an United States Air Force C-130 Hercules during a joint humanitarian assistance and disaster relief training mission, in Kosovo.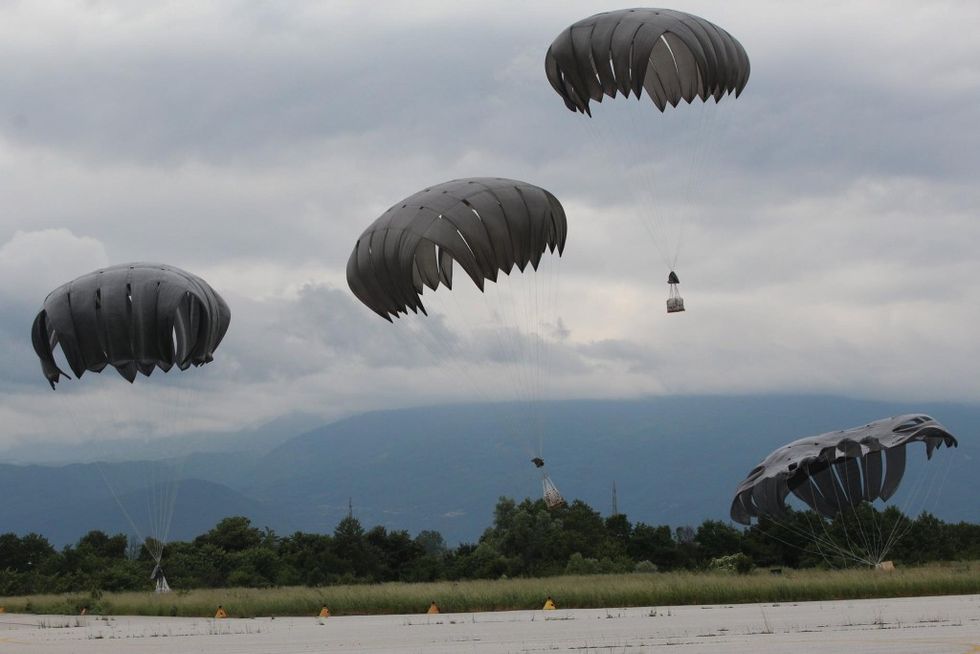 Photo: Sgt. Melissa Parrish/US Army
MARINE CORPS:
USS WASP, At sea - Two F-35B Lightning II Joint Strike Fighters complete vertical landings aboard the USS Wasp during the opening day of the first session of operational testing.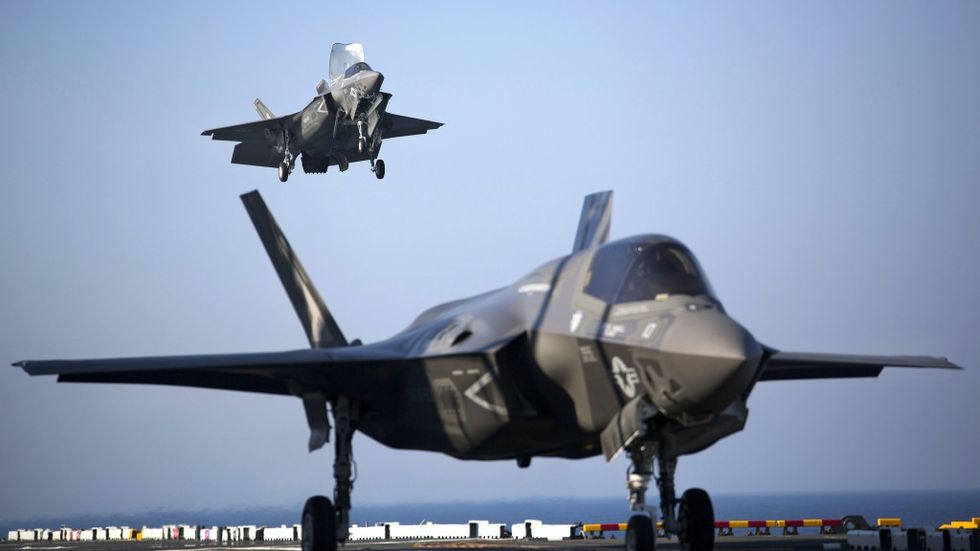 Photo: Lance Cpl. Remington Hall/USMC
Louisburg, N.C - U.S. Marines assigned to Force Reconnaissance Platoon, Maritime Raid Force, 26th Marine Expeditionary Unit , conduct a high altitude low opening jump during category 3 sustainment training in Louisburg, N.C.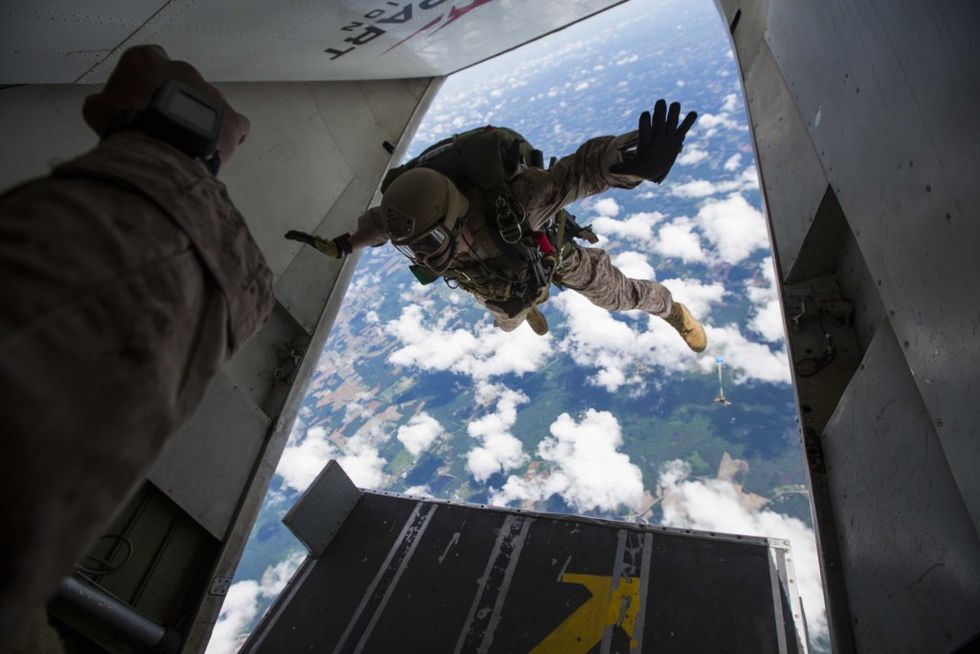 Photo: Lance Cpl. Andre dakis/USMC
COAST GUARD:
Coast Guard Cutter Kathleen Moore sits side-by-side with the HMCS Glace Bay prior to the beginning of theU.S. Southern Command (SOUTHCOM) exercise, which brings together units from the U.S. Coast Guard, U.S. Marine Corps, The National Guard, U.S. Navy and others to train Caribbean partners and strengthen maritime partnerships.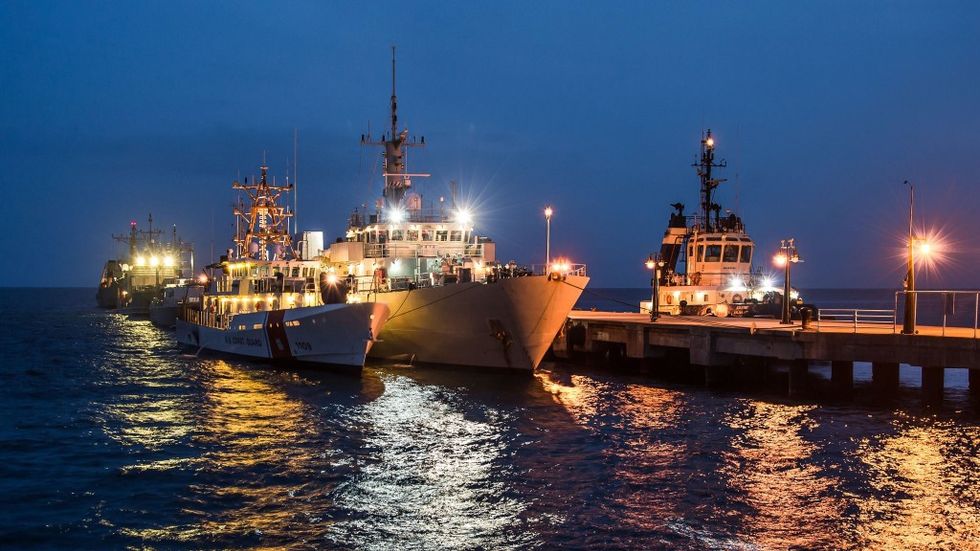 Photo: USCG
Get underway this week with Coast Guard Cutter Active and learn about their recent participation in Exercise Trident Fury alongside the U.S. Navy and Royal Canadian Navy as they take over!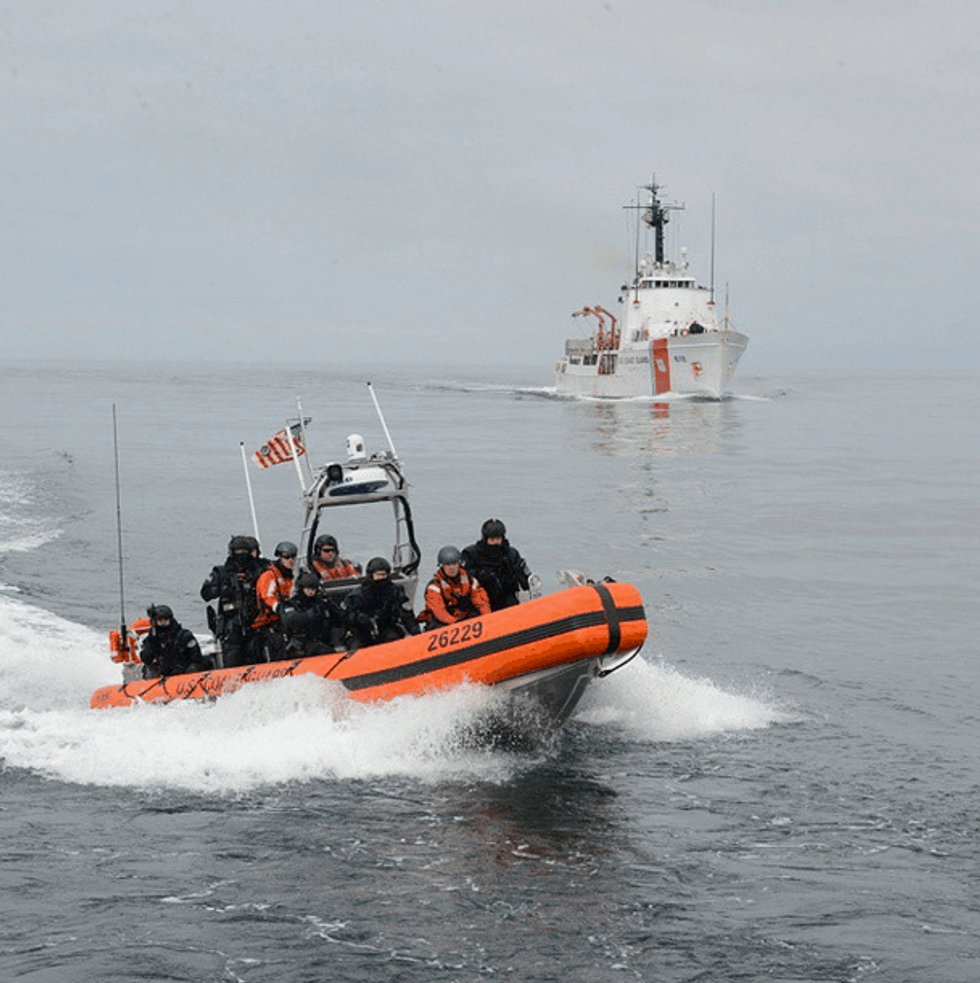 Photo: USCG
OR: Watch the top 10 militaries around the world :
[jwplatform CYeTh0Zj]