Articles
May 23, 2015 04:00:27 EST
The military has very talented photographers in its ranks, and they constantly attempt to capture what life as a service member is like during training and at war. This is the best of what they shot this week:
---
AIR FORCE
The Air Force and its mission partners successfully launched the AFSPC-5 mission aboard the Space and Missile Systems Center procured United Launch Alliance Atlas V launch vehicle at Cape Canaveral Air Force Station, Florida, May 20, 2015.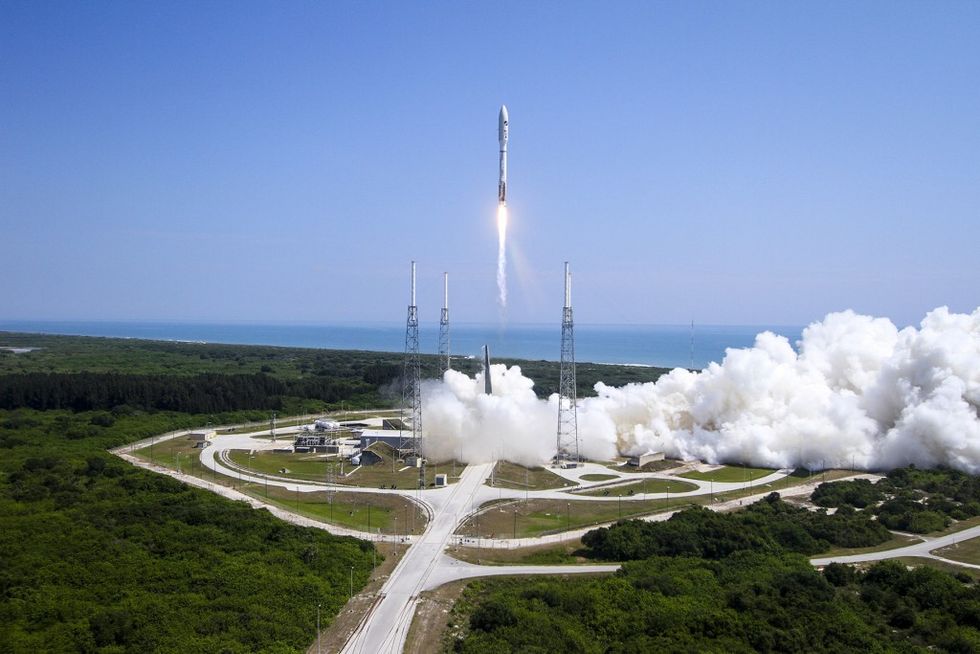 Photo: United Launch Alliance
Tech. Sgt. Bruce Ramos, a 1st Special Operations Group Detachment 1 radio operator, raises an American flag from an MC-130P Combat Shadow while it taxis at Hurlburt Field, Fla., May 15, 2015.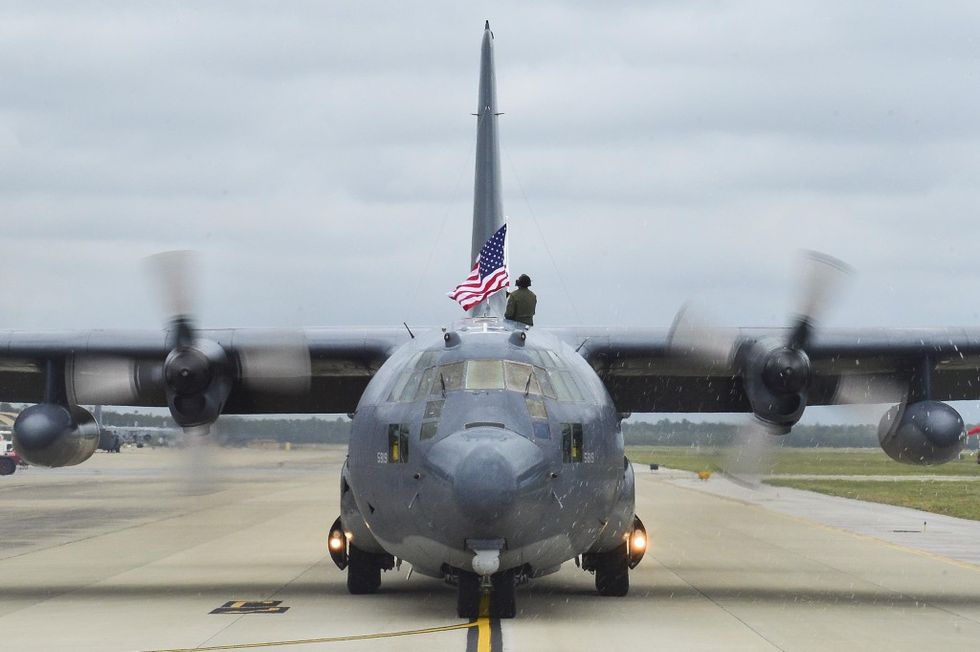 Photo: Senior Airman Jeff Parkinson/USAF
NAVY
The U.S. Navy flight demonstration squadron, the Blue Angels, perform a flyover during a graduation and commissioning ceremony for the Naval Academy Class of 2015.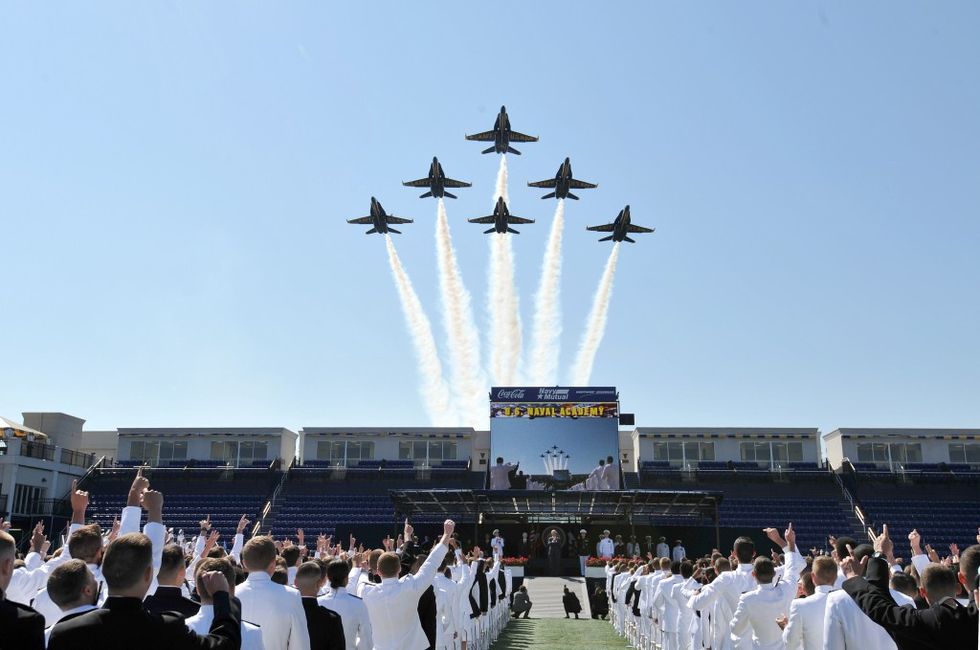 Photo: Mass Communication Specialist Anthony Koch/USN
The guided-missile destroyer USS Chafee (DDG 90) departs Joint Base Pearl Harbor-Hickam for an independent deployment.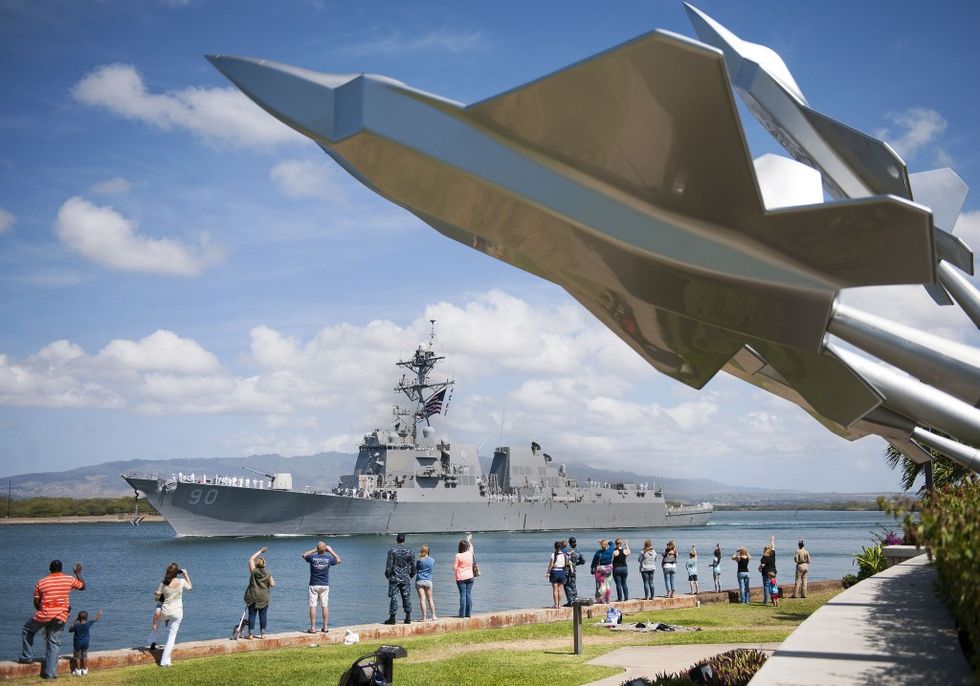 Photo: Mass Communication Specialist 2nd Class Diana Quinlan/USN
ARMY
BIG STEP - On Tuesday, May 19, students at the U.S. Army Special Forces Underwater Operations School conducted helocast drills. Helocasting is an airborne insertion technique used by small special operations forces to enter denied areas of operations.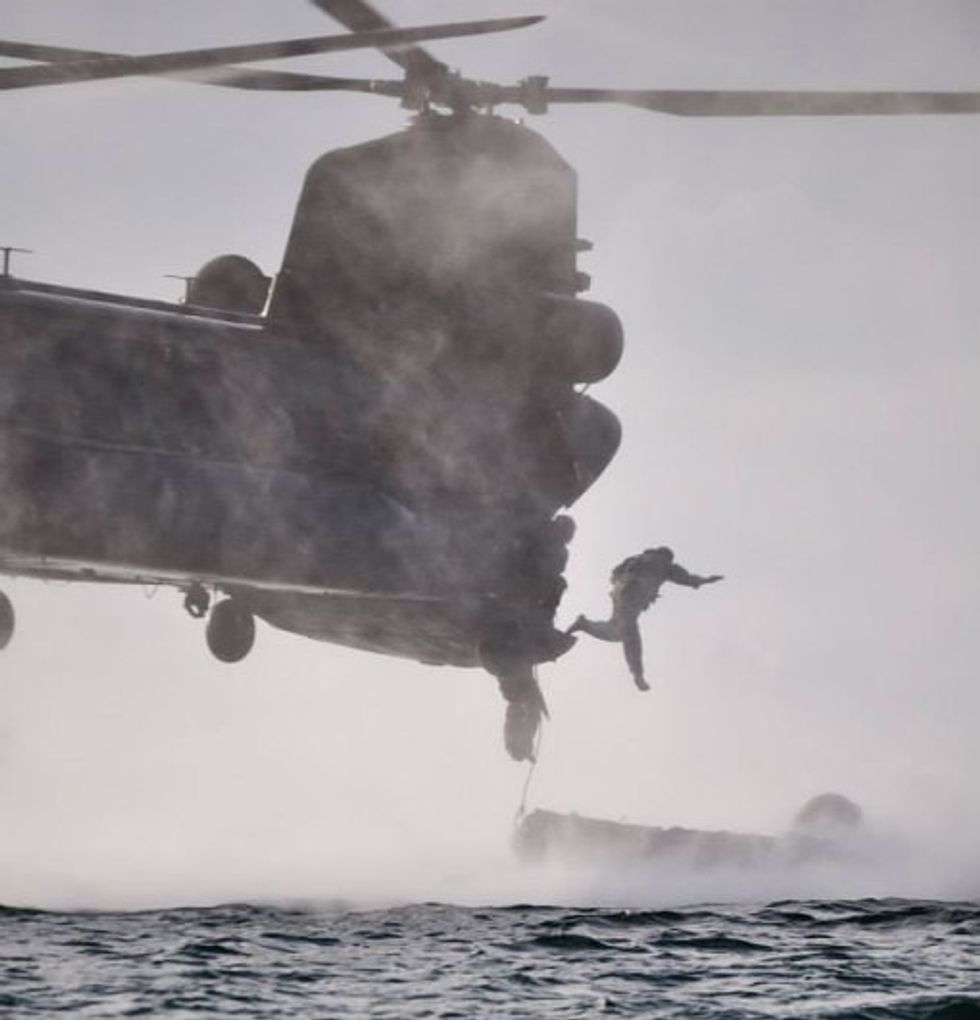 Photo: Janice Burton/US Army
An Army AH-64 Apache air crew, assigned to 4th Combat Aviation Brigade, 4th Infantry Division conducts pre-flight checks prior to an air-assault operation, part of the Network Integration Evaluation 15.2 exercise at Fort Bliss, Texas.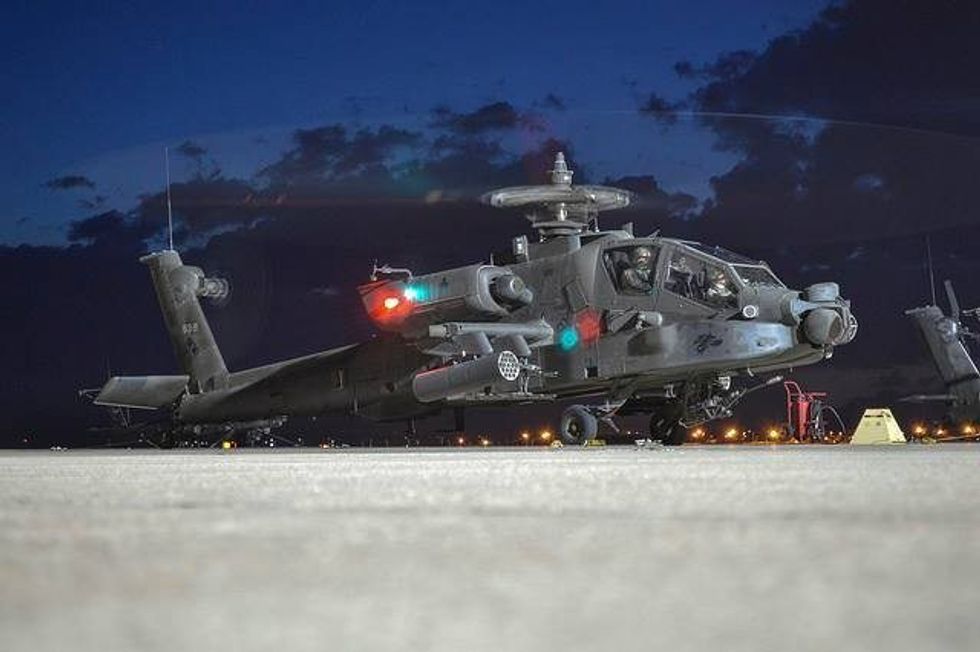 Photo: Sgt. Jose D. Ramirez/US Army
MARINE CORPS
Landing craft air cushion conduct an amphibious assault during the MARFORPAC-hosted U.S. Pacific Command Amphibious Leaders Symposium (PALS) at Marine Corps Training Area Bellows.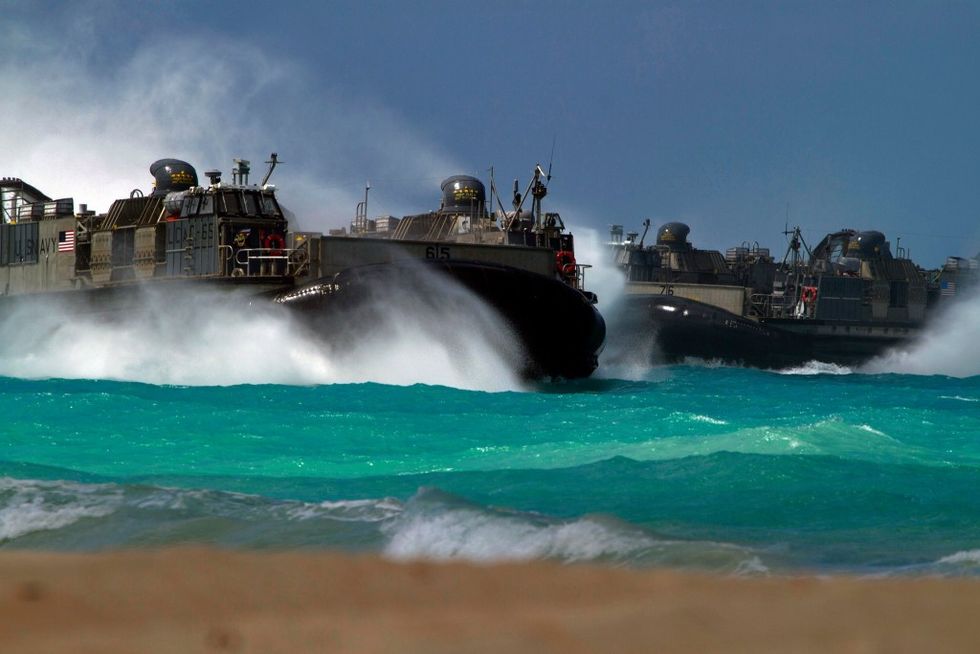 Photo: Staff Sgt. Jason W. Fudge/USMC
An M1A1 Abrams Main Battle Tank with 24th Marine Expeditionary Unit, fires its 120 mm smoothbore cannon during a live-fire event as part of Exercise Eager Lion 2015 in Jordan.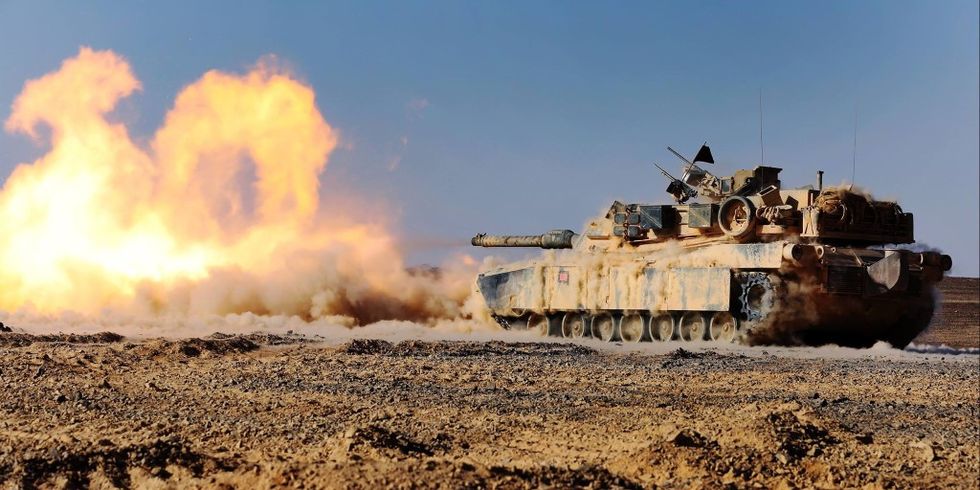 Photo: Sgt. Devin Nichols
COAST GUARD
Rescue crews from the Coast Guard 1st District don immersion suits to practice cold water survival in Boston Harbor near the John Joseph Moakley Courthouse.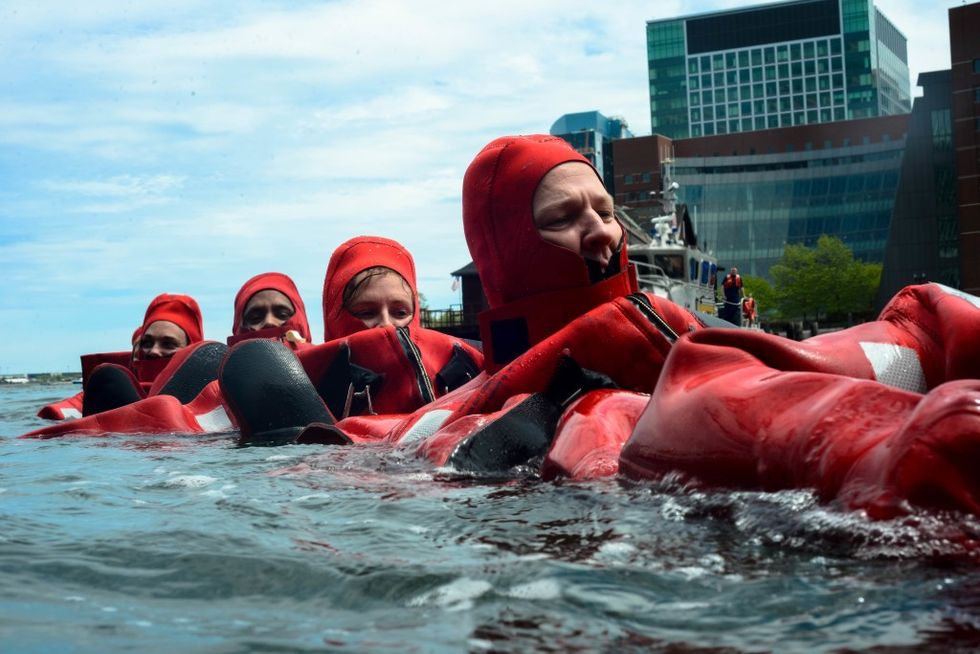 Photo: Petty Officer 3rd Class Ross Ruddell/USN
A Coast Guard crew aboard a 45-foot Response Boat-Medium patrols Boston Harbor near the John Joseph Moakley Courthouse.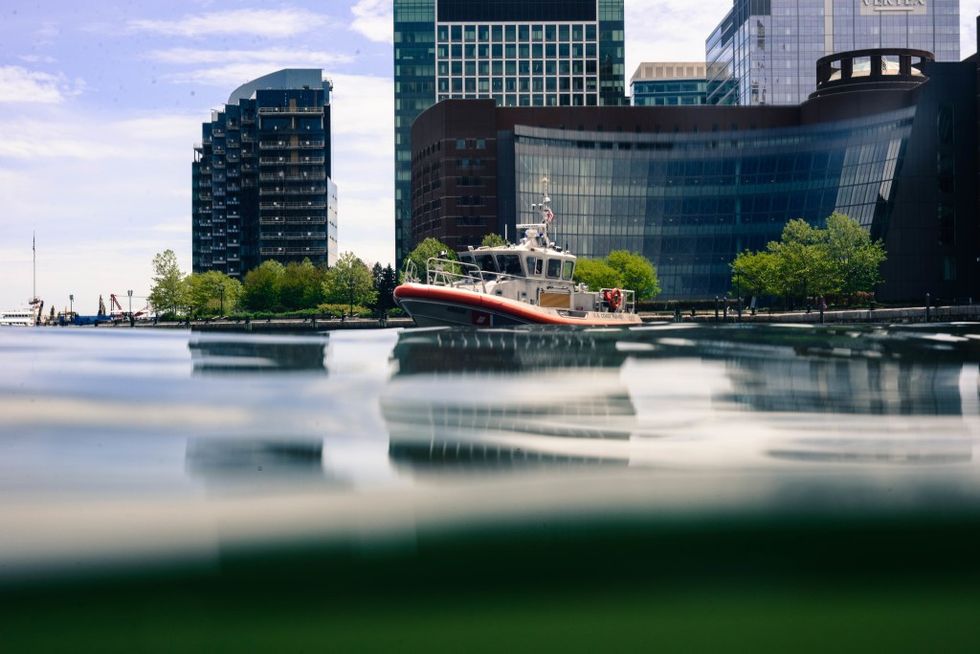 Photo: Coast Guard photo by Petty Officer 3rd Class Ross Ruddell/USCG