Articles
January 09, 2016 10:00:25 EST
The military has very talented photographers in its ranks, and they constantly attempt to capture what life as a service member is like during training and at war. This is the best of what they shot this week:
---
AIR FORCE:
Pennsylvania Air National Guardsmen from the 171st Air Refueling Wing near Pittsburgh prepare to deploy a KC-135 aircraft and about 25 Airmen to the Middle East the night of Jan. 5, 2016.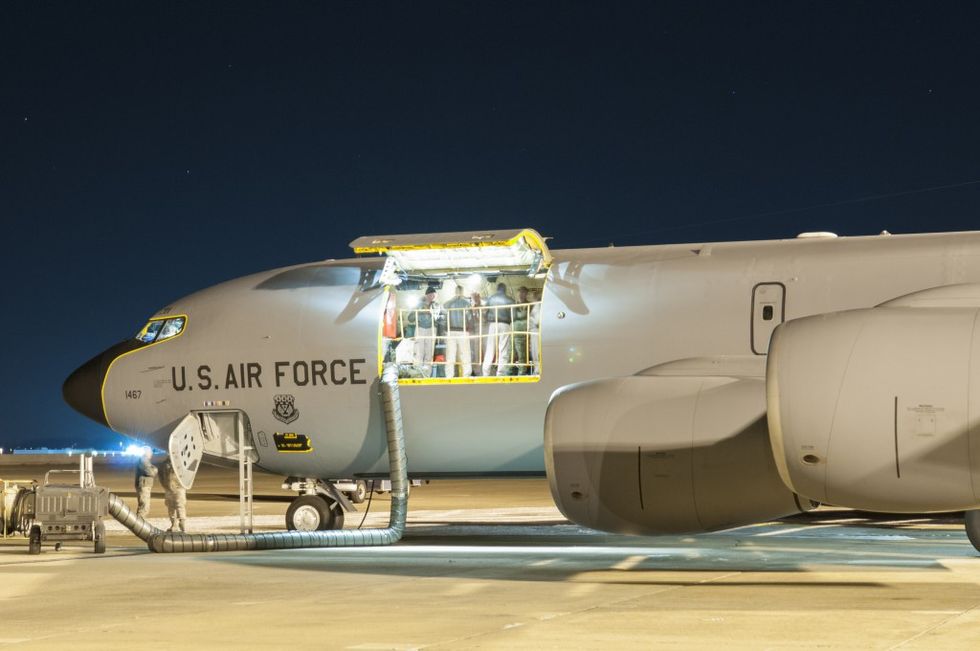 U.S. Air National Guard Photo by Master Sgt. Shawn Monk
An F-16 Fighting Falcon from the 421st Expeditionary Fighter Squadron taxis on the ramp before departing on a sortie in support of ground operations in Helmand Province, Afghanistan, Jan. 6, 2016. The 421st EFS, based out of Bagram Airfield, Afghanistan, is the only dedicated fighter squadron in the country and continuously supports Operation Freedom's Sentinel and the NATO Resolute Support mission.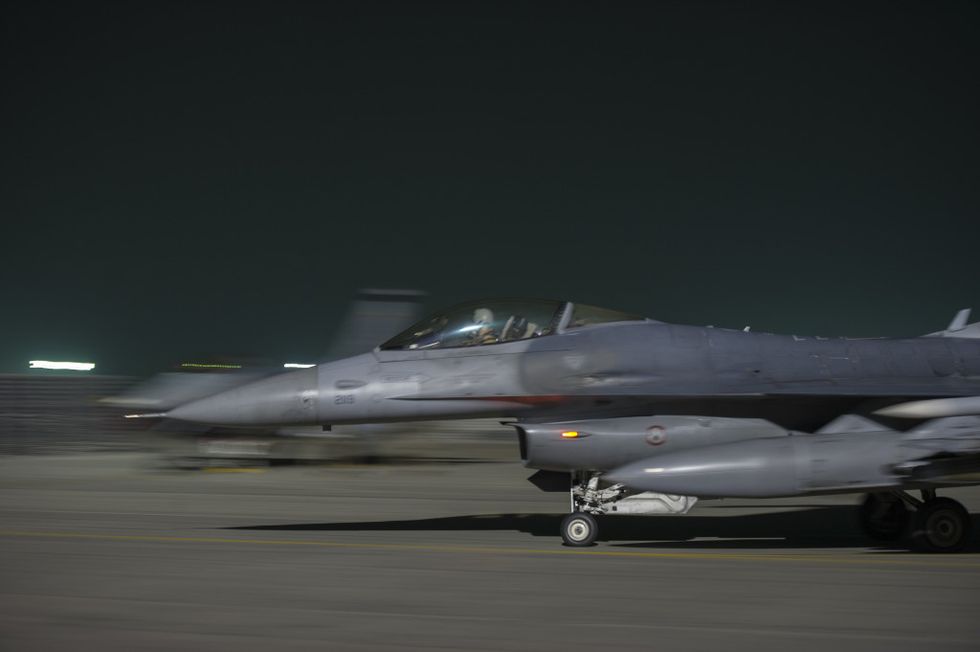 U.S. Air Force photo by Tech. Sgt. Robert Cloys
ARMY:
U.S. Army AH-64 Apache helicopter crews, assigned to 16th Combat Aviation Brigade, 7th Infantry Division, land at Wheeler Army Airfield, Hawaii, Jan. 6, 2016. The helicopters and crews are in Hawaii training with U.S. Army Pacific's 25th Combat Aviation Brigade, 25th Infantry Division.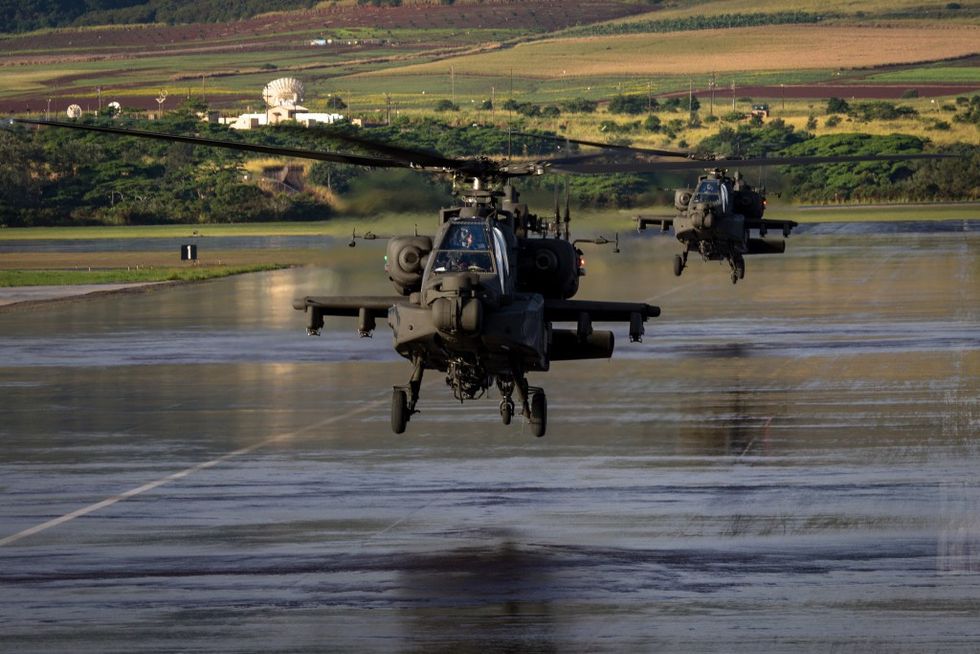 U.S. Army photo by Sgt. Daniel Johnson
Soldiers, assigned to U.S. Army Special Operations Command, test the capabilities of all-terrain vehicles in United States Army Europe - USAREUR's Boeblingen Local Training Area near Stuttgart, Germany, Jan. 5, 2016.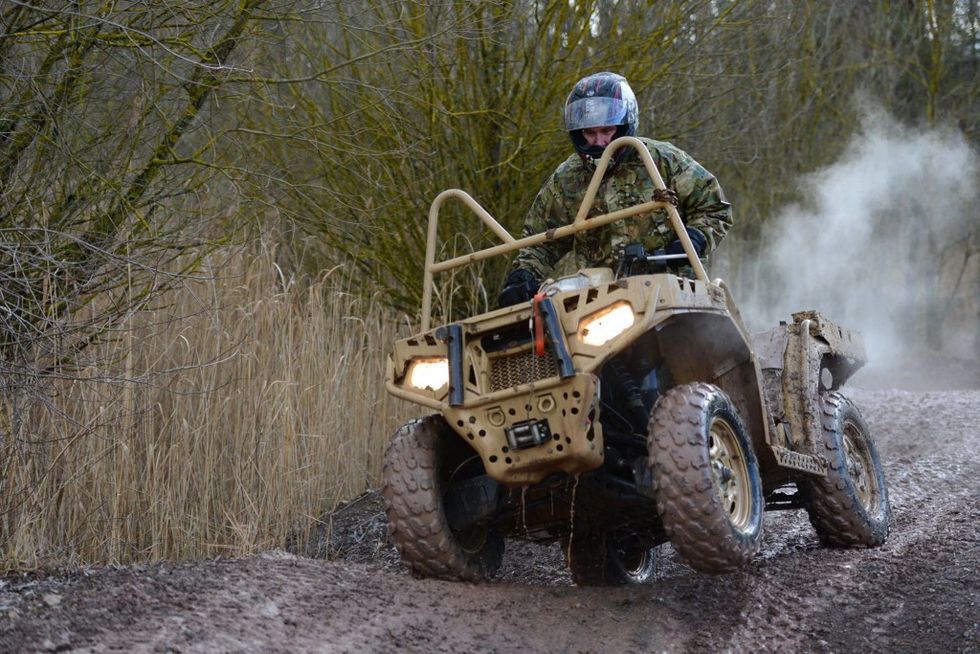 U.S. Army photo by Visual Information Specialist Jason Johnston
NAVY:
BREMERTON, Wash. (Jan. 4, 2016) Electronics Technician 3rd Class Alice New, from Silverhill, Ala., paints a mural on a door aboard aboard USS John C. Stennis (CVN 74). Stennis' crew is currently in port training for future deployments.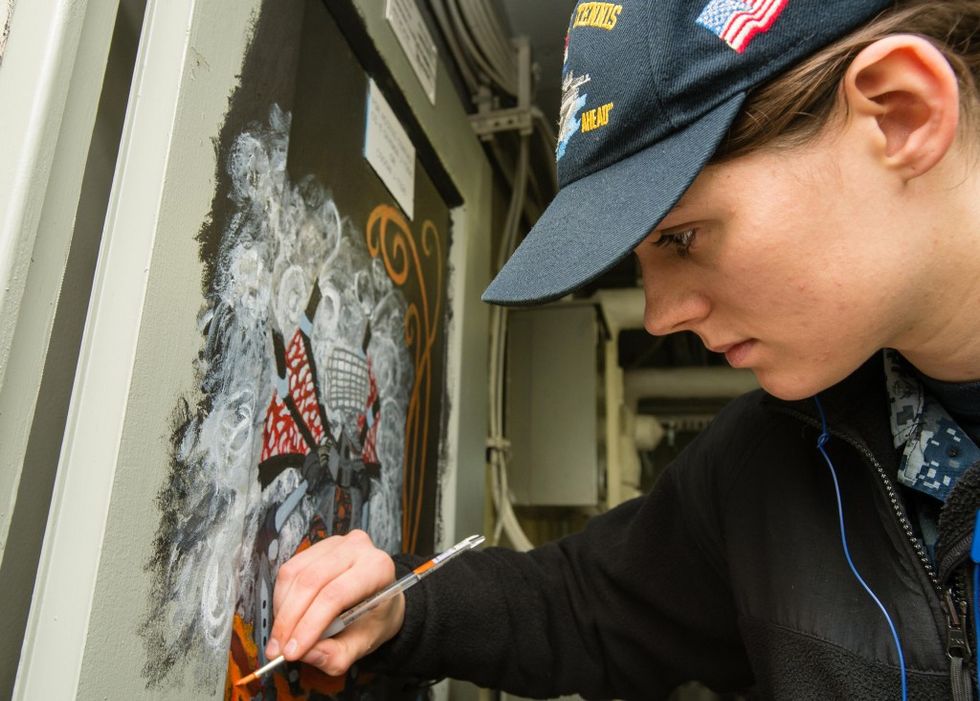 U.S. Navy photo by Mass Communication Specialist 3rd Class Andre T. Richard
ARABIAN GULF (Jan. 4, 2016) Sailors transport ordnance on the flight deck of the aircraft carrier USS Harry S. Truman (CVN 75). The Harry S. Truman Carrier Strike Group is deployed in support of Operation Inherent Resolve, maritime security operations, and theater security cooperation efforts in the U.S. 5th Fleet area of operations.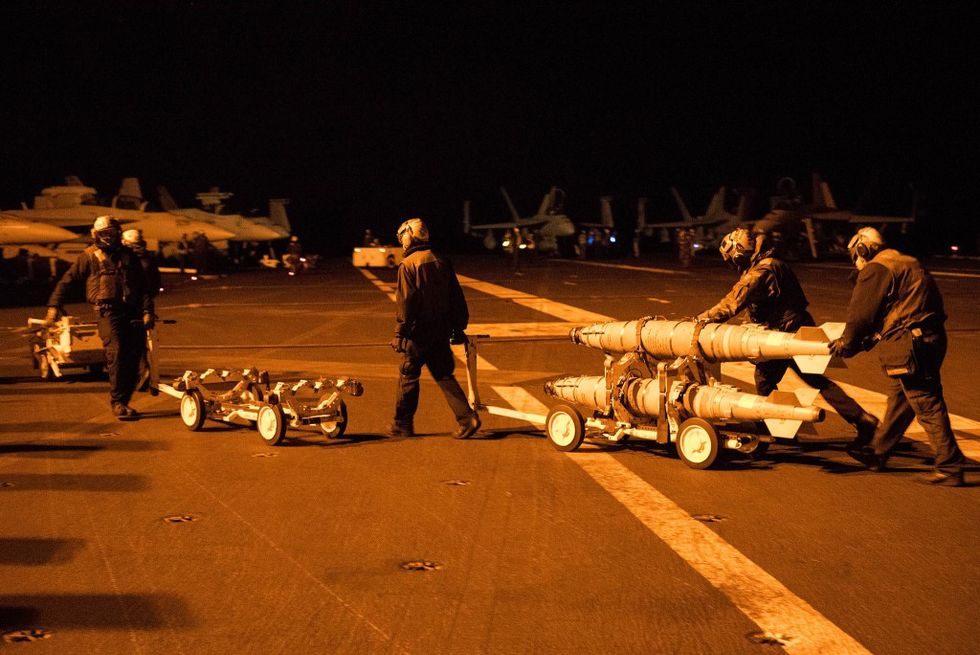 U.S. Navy photo by Mass Communication Specialist 3rd Class B. Siens
MARINE CORPS:
U.S. Marine Corps Cpl. Tyler Huey, squad leader with Charlie Company, 1st Battalion, 7th Marine Regiment, Special Purpose Marine Air-Ground Task Force-Crisis Response-Central Command, provides security during a tactical recovery of aircraft and personnel exercise at an undisclosed location in Southwest Asia, Dec. 28, 2015. SPMAGTF-CR-CC is ready to respond to any crisis response mission in theater to include the employment of a TRAP force.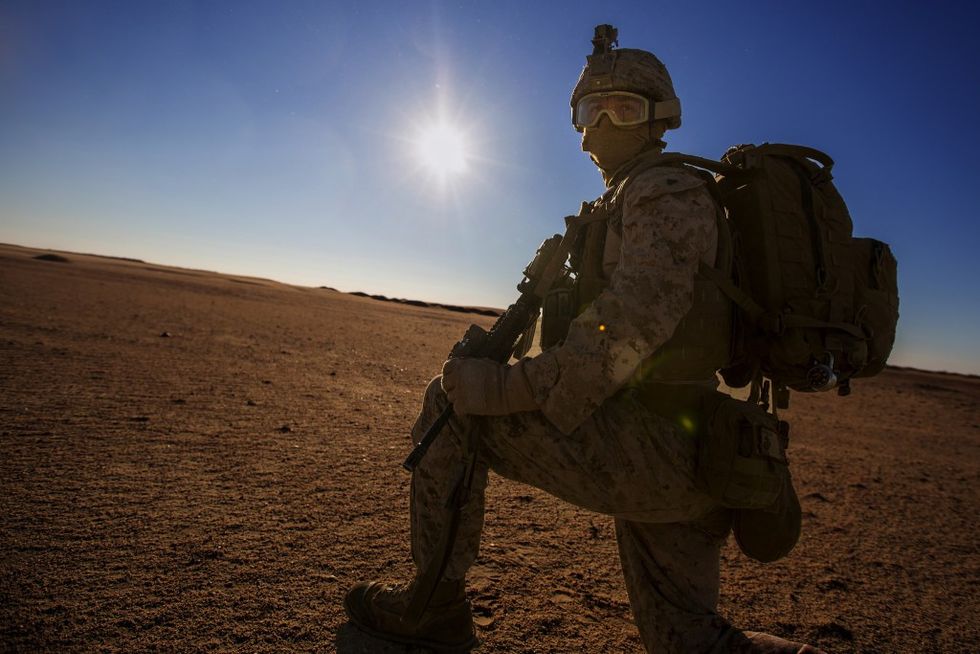 U.S. Marine Corps photo by Lance Cpl. Clarence Leake
Recruits of India Company, 3rd Recruit Training Battalion, perform pull-ups during a physical training event at Marine Corps Recruit Depot San Diego, Dec. 28. Annually, more than 17,000 males recruited from the Western Recruiting Region are trained at MCRD San Diego.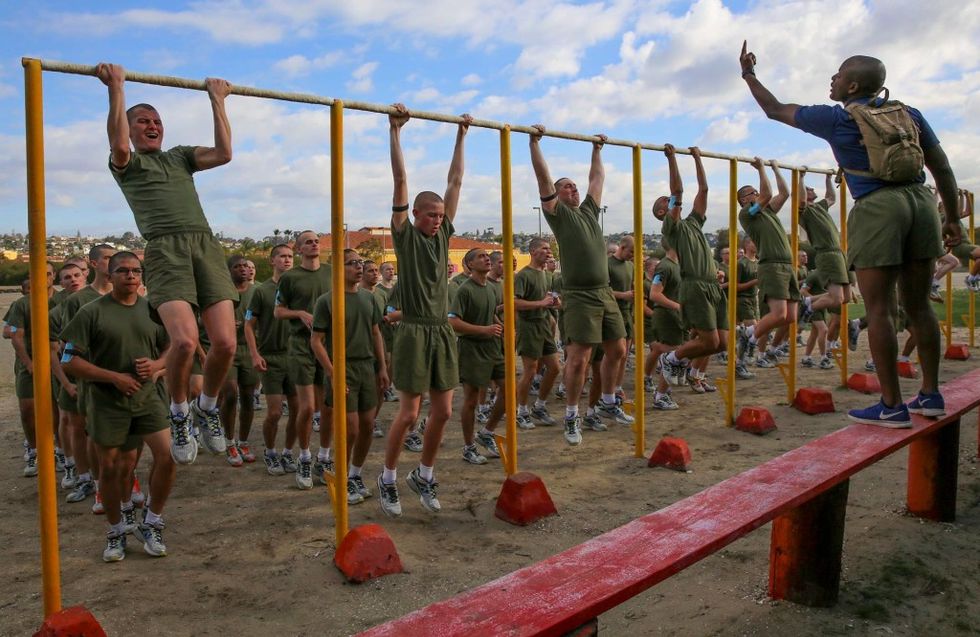 U.S. Marine Corps photo by Lance Cpl. Angelica I. Annastas
COAST GUARD:
It's just another day at the "office" for USCG Station Noyo River!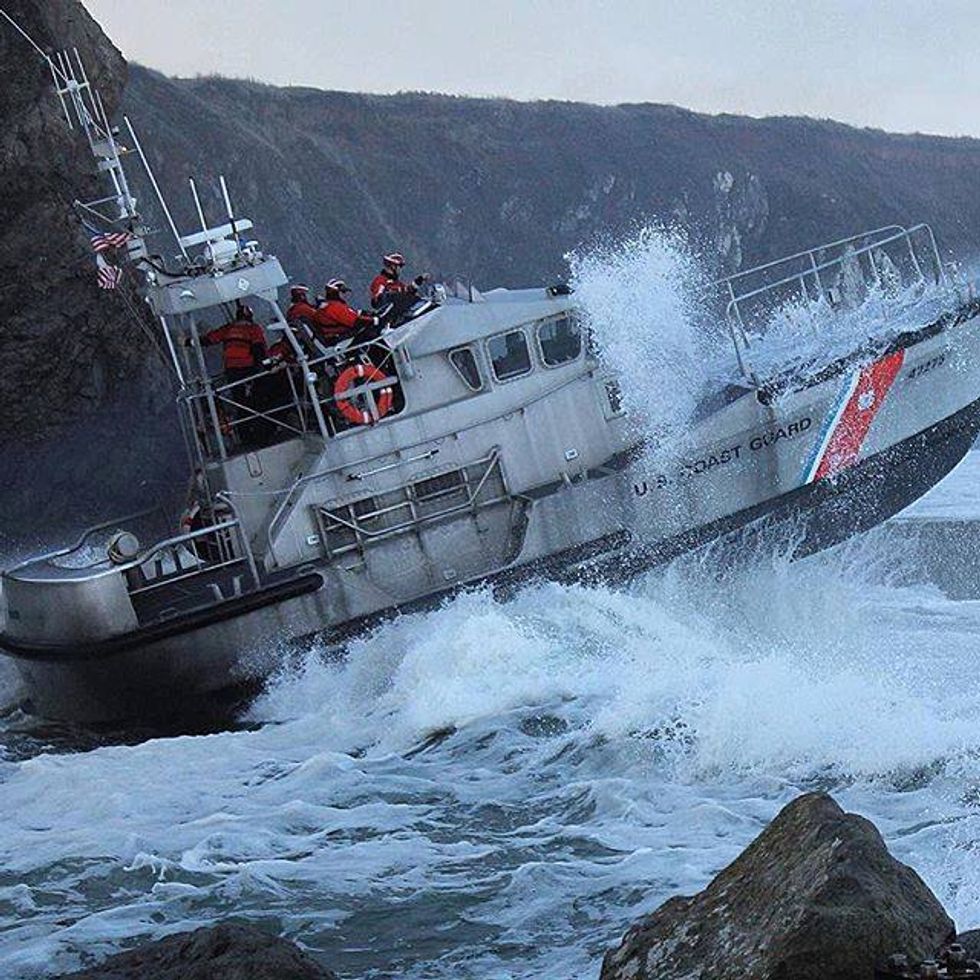 Photo: USCG
We're ready to crash into another action packed week! Are you?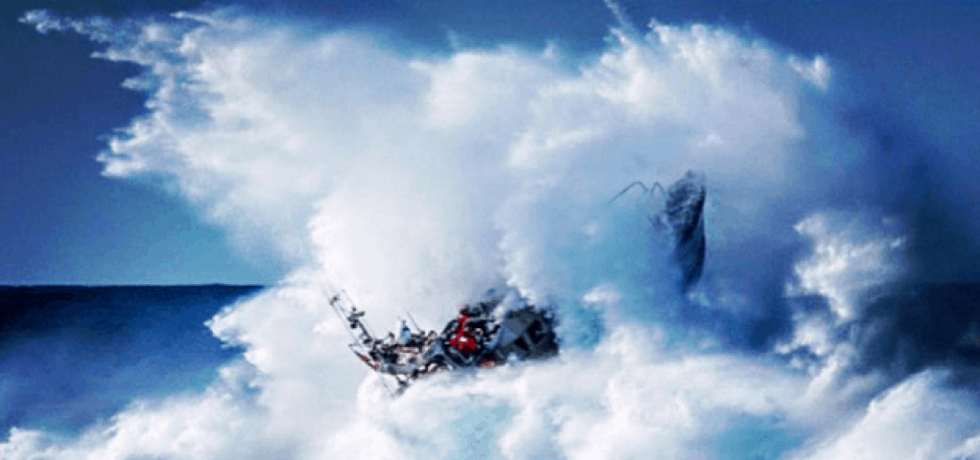 Photo: USCG