Articles
October 10, 2015 05:00:25 EST
The military has very talented photographers in its ranks, and they constantly attempt to capture what life as a service member is like during training and at war. This is the best of what they shot this week:
---
AIR FORCE:
Two HC-130J Combat King IIs sit on the flightline in preparation for cargo unload at Diyarbakir Air Base, Turkey, Sept. 28, 2015. The aircraft deployed to Diyarbakir AB in an effort to enhance coalition capabilities and support personnel recovery operations in Syria and Iraq.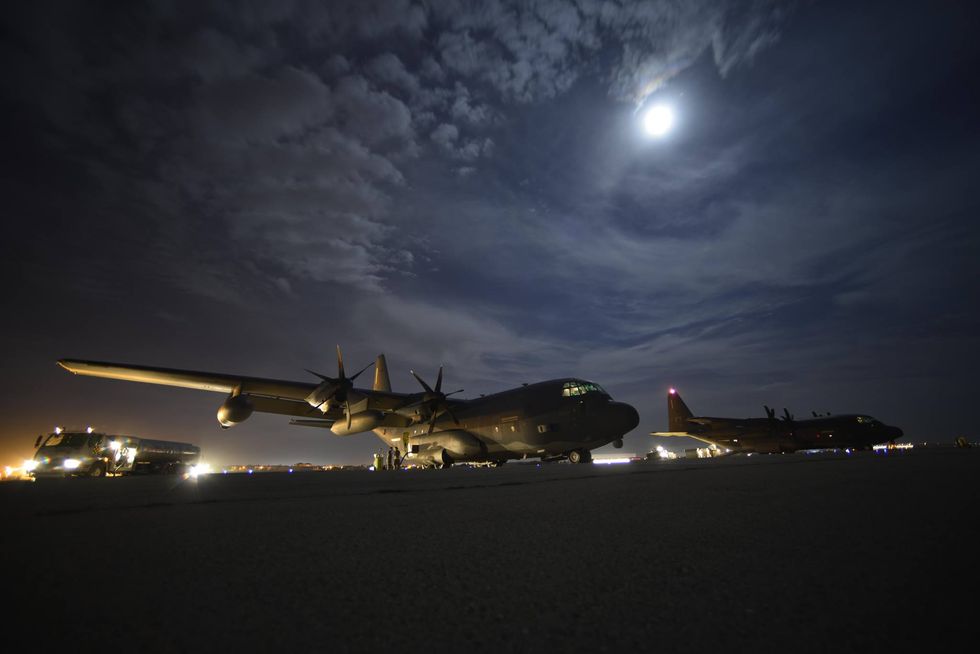 Photo by Airman 1st Class Cory W. Bush/USAF
Ellsworth Honor Guardsmen practice live-firing party movements at Ellsworth Air Force Base, S.D., Feb. 9, 2015. The firing party ceremonial tradition dates back to the Civil War, and consists of firing three rounds to symbolize the removal of fallen soldiers from the battlefield.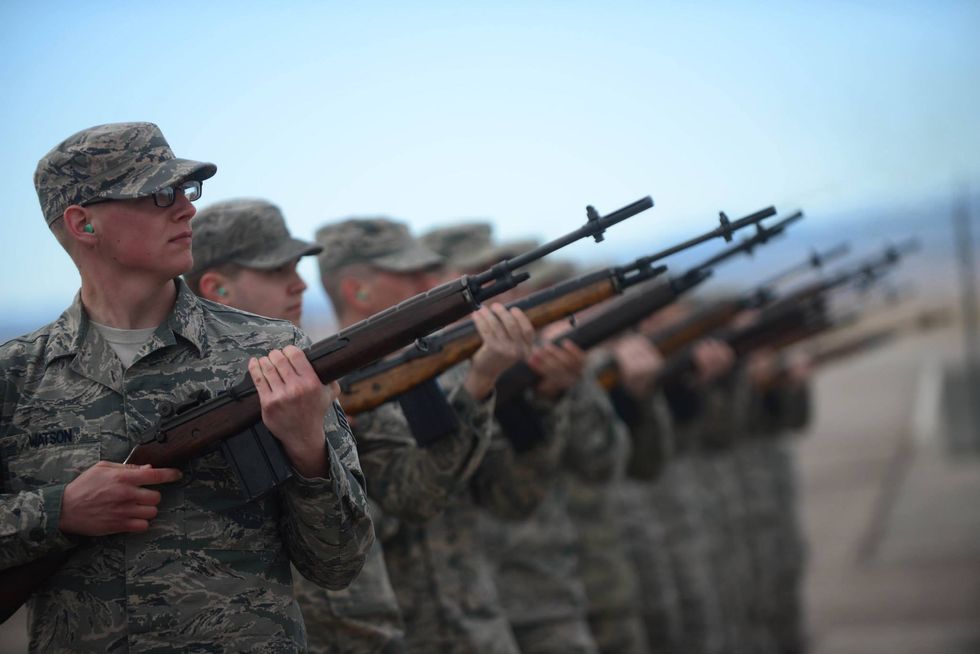 Photo by Senior Airman Zachary Hada/USAF
ARMY:
Soldiers, assigned to 1st Armored Brigade Combat Team, 3rd Infantry Division, conduct gunnery with an M1A2 Abrams battle tank during Exercise#CombinedResolve V at 7th Army JMTC in Grafenwoehr, Germany, Oct. 8, 2015.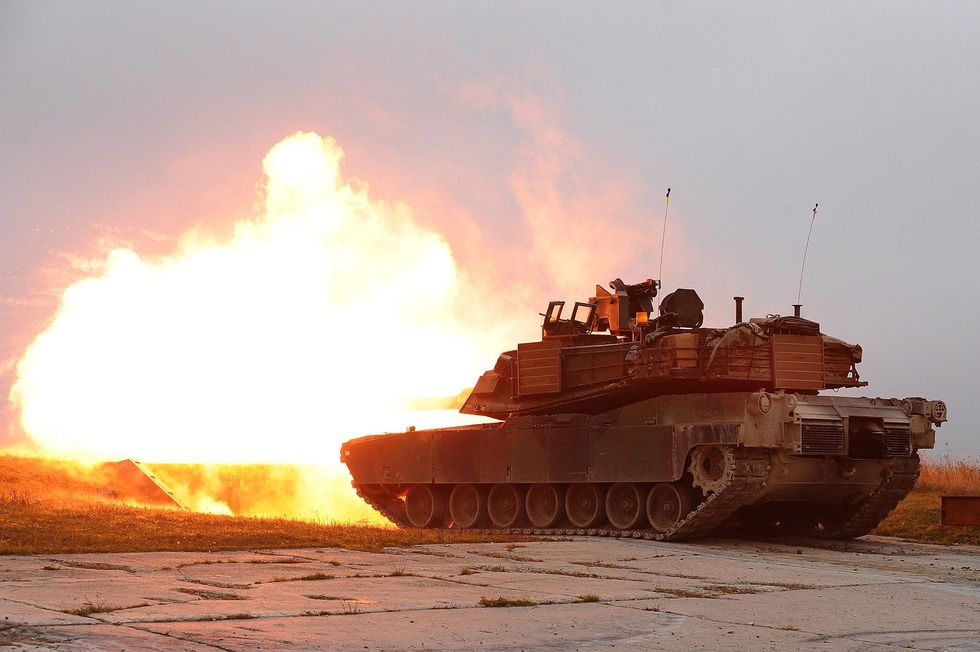 Photo by Visual Information Specialist Gertrud Zach/US Army
A Soldier, assigned to 4th Squadron, 2D Cavalry Regiment, loads ammunition into a Stryker armored vehicle during a live-fire range at Bakony Combat Training Centre, Veszprem, Hungary, Oct. 5, 2015.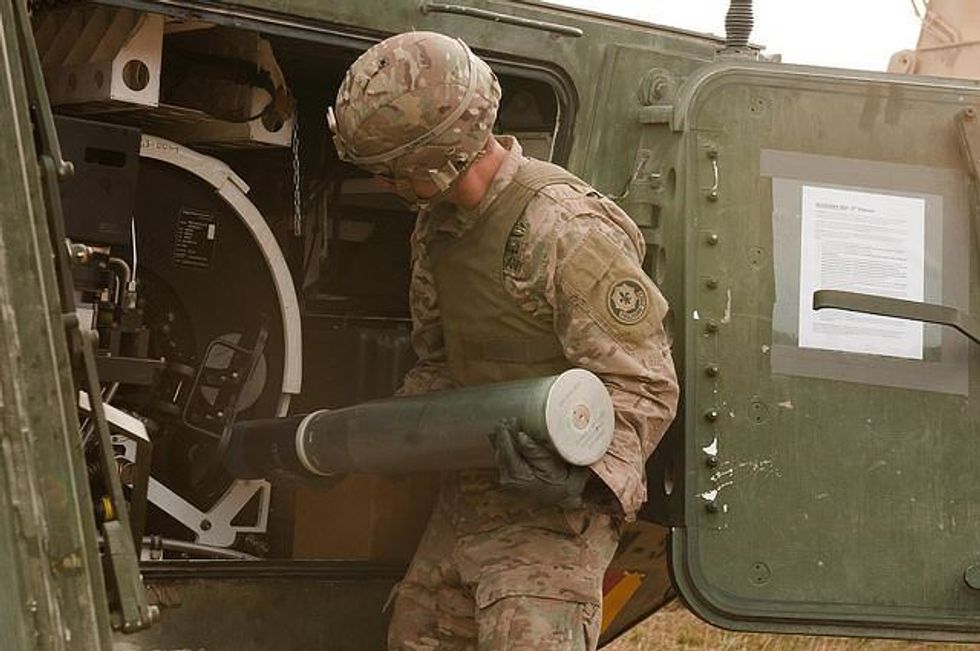 Photo by Staff Sgt. Jennifer Bunn/US Army
NAVY:
SAN DIEGO (Oct 3, 2015) U.S. Navy flight demonstration squadron, the Blue Angels, perform a high-speed diamond break-away maneuver at the Marine Corps Air Station Miramar Air Show. The Blue Angels are scheduled to perform 68 demonstrations at 35 locations across the U.S. in 2015.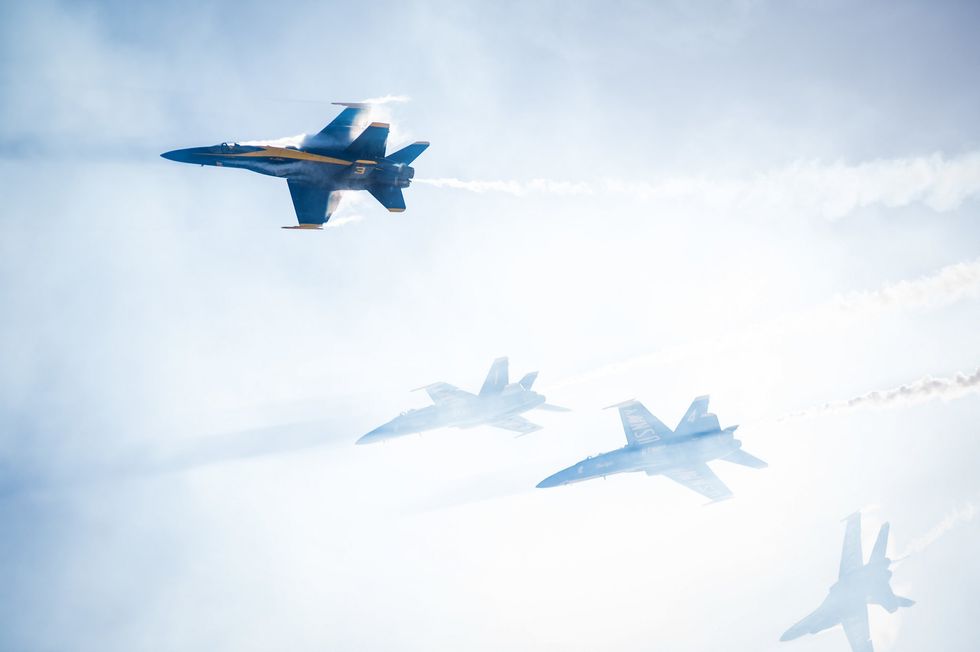 Photo by Mass Communication Specialist 2nd Class Nolan Kahn/USN
ATLANTIC OCEAN (Oct. 6, 2015) An F-35C Lightning II carrier variant joint strike fighter assigned to the Salty Dogs of Air Test and Evaluation Squadron (VX) 23 prepares for take-off aboard the aircraft carrier USS Dwight D. Eisenhower (CVN 69). The F-35C Lightning II Pax River Integrated Test Force is conducting follow-on sea trials.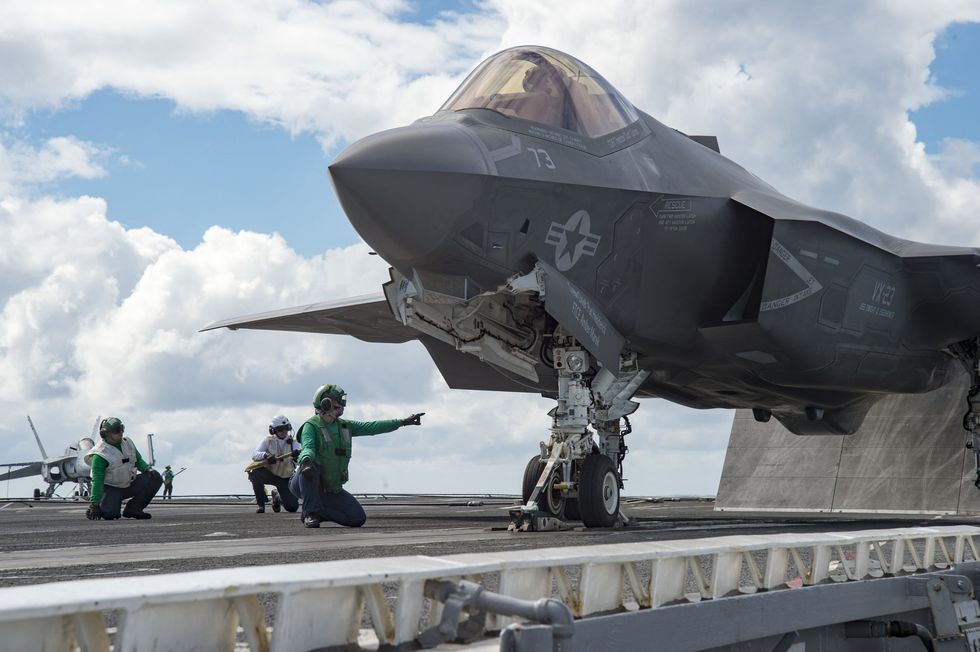 Photo by Mass Communication Specialist Seaman Anderson W. Branch/USN
MARINE CORPS:
Two FA-18 Jets are displayed in front of the Wall of Fire during the Marine Corps Community Services sponsored 2015 Air Show aboard Marine Corps Air Station Miramar, San Diego, California, Oct. 3, 2015.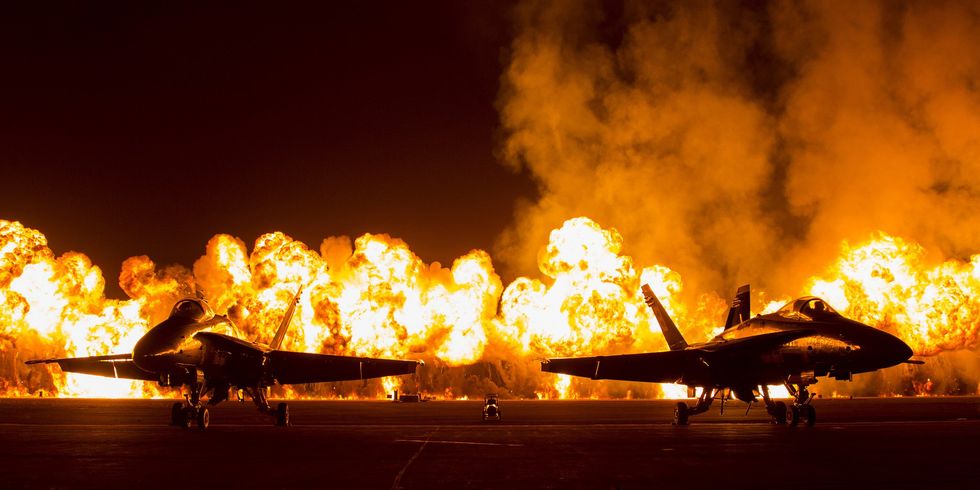 Photo by Cpl. Trever A. Statz/USMC
Security Force Marines conduct a live-fire table five range in Southwest Asia, September, 29, 2015. The range tested the Marines ability to move, shoot and communicate ensuring the units mission readiness. The SPMAGTF-CR-CC provides the Commander, U.S. Central Command with a wide array of crisis response and contingency options across the 20 countries in the Area of Operations.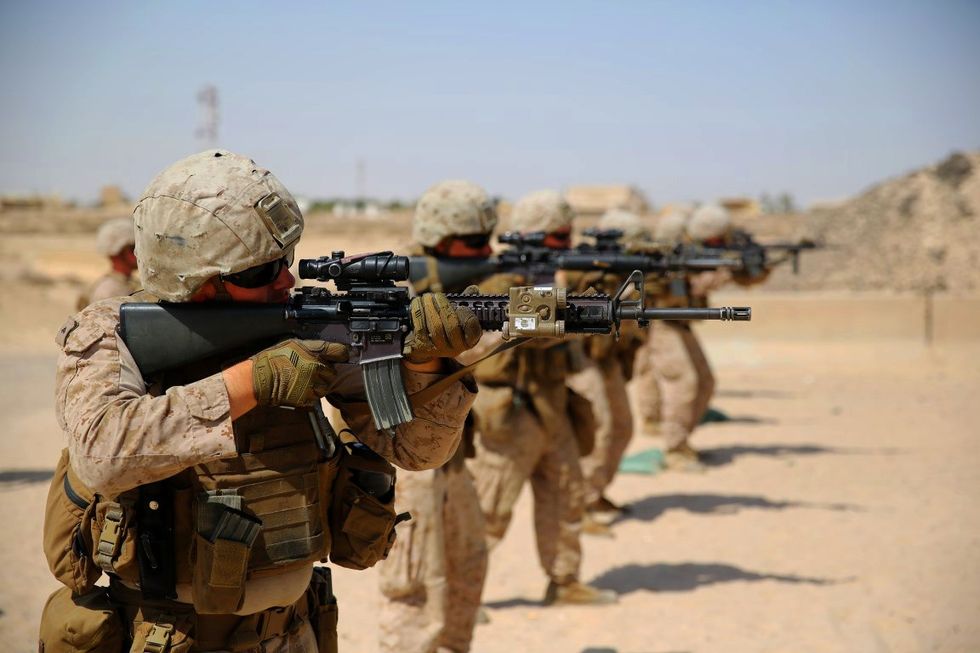 Photo by Cpl. Jonathan Boynes/USMC

COAST GUARD:
Is this an indication of a great weekend? A double rainbow was captured over the United States Coast Guard Barque EAGLE at the USCG Yard in Baltimore this morning.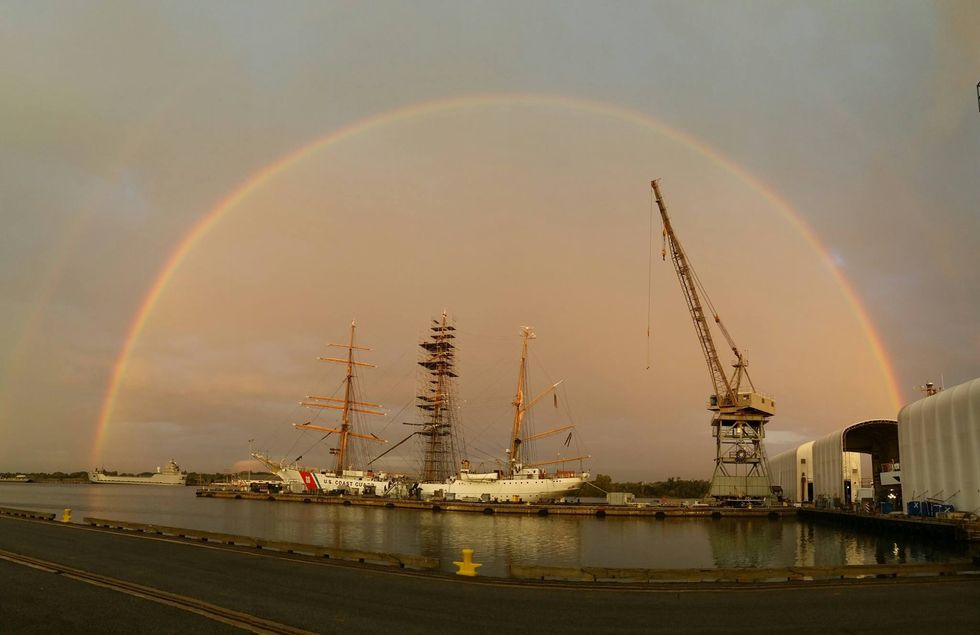 Photo by John Bragaw/USCG
Coast Guard Air Station Los Angeles crew conducts cliff rescue operation training near Point Vicente Lighthouse in Rancho Palos Verde, Calif., Thursday, Oct. 1, 2015. This training is conducted in an effort to keep crews proficient in cliff-side rescue operations.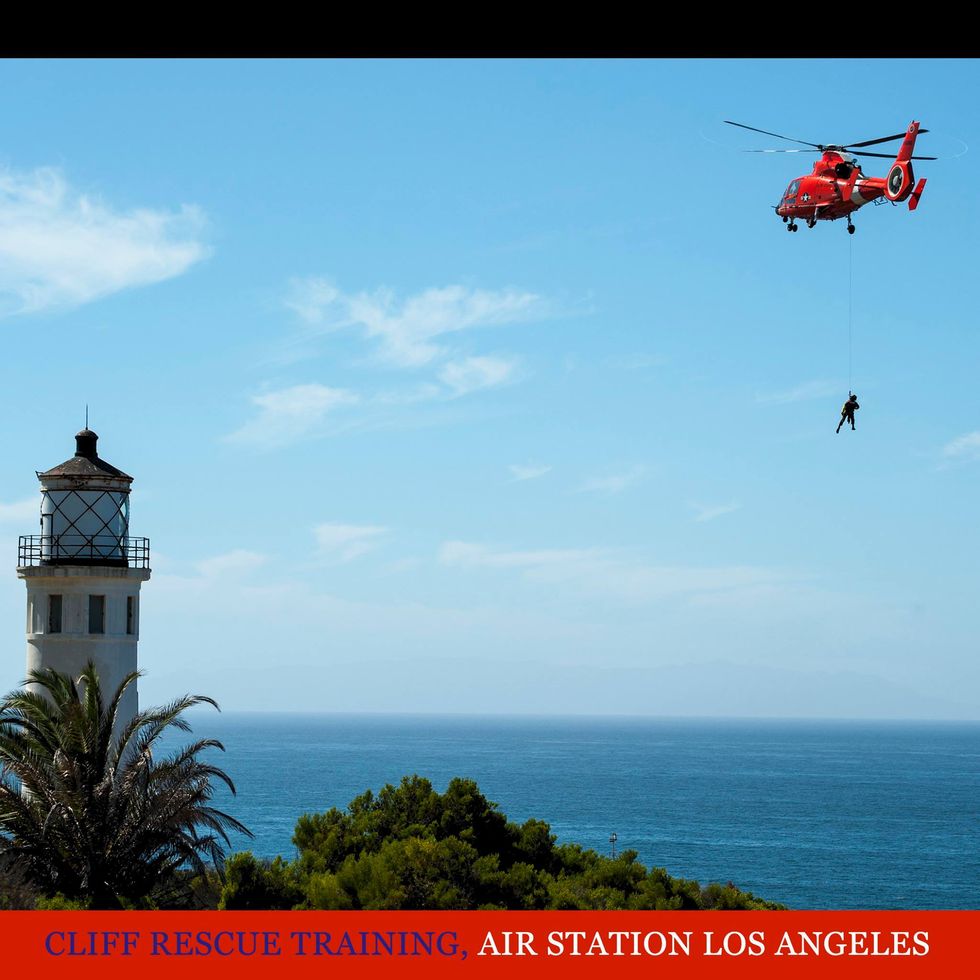 Photo by Petty Officer 3rd Class Andrea Anderson/USCG