Articles
October 24, 2015 05:00:17 EST
The military has very talented photographers in its ranks, and they constantly attempt to capture what life as a service member is like during training and at war. This is the best of what they shot this week:
---
AIR FORCE:
Colorado Air National Guard Airmen from the 233rd Space Group, Greeley Air National Guard Station, Colo., load a Mission Vehicle 118 onto a C-17 Globemaster III at Buckley Air Force Base, Colo., Oct. 17, 2015.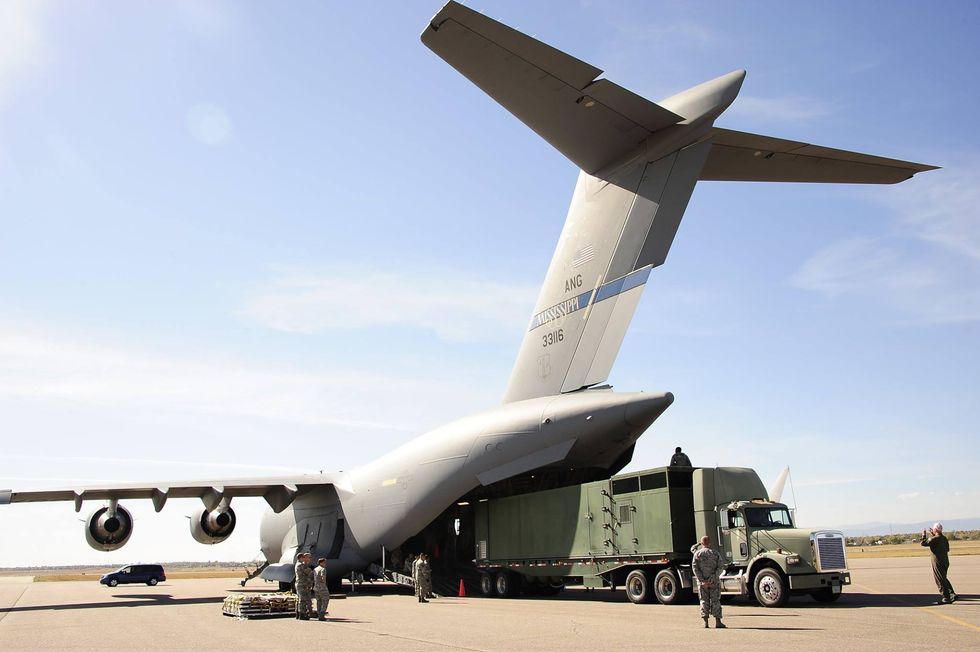 Photo by Tech. Sgt. Nicole Manzanares/Air National Guard
Staff Sgt. Matthew Lawson, assigned to the 455th Expeditionary Maintenance Squadron, works to complete a 400-hour phase inspection on an F-16 Fighting Falcon Oct. 18, 2015, at Bagram Airfield, Afghanistan. The phase inspection team conducts inspections after every 400 hours of flight.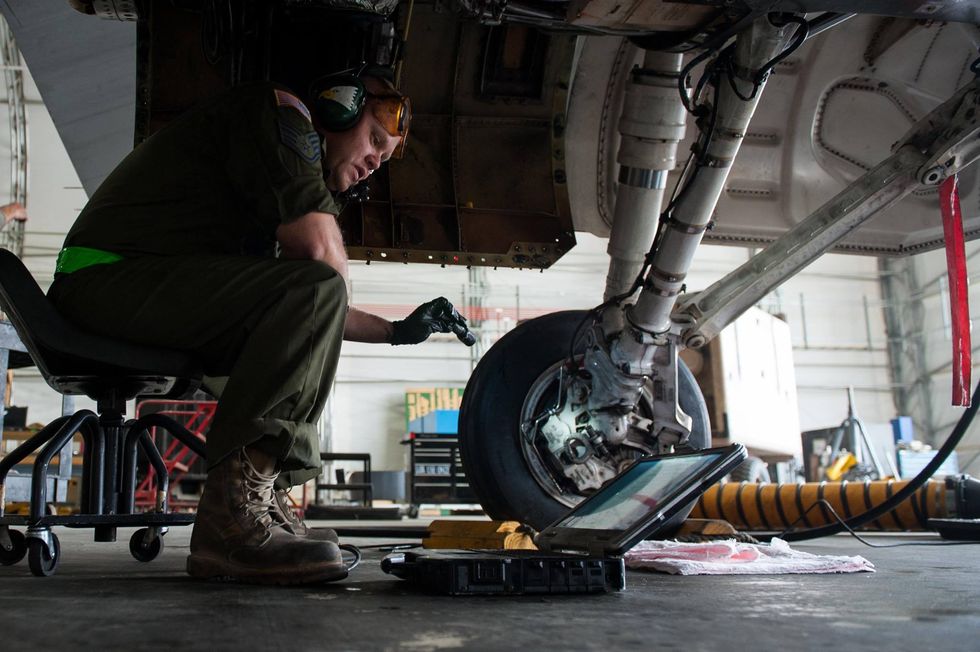 Photo by Tech. Sgt. Joseph Swafford/USAF
ARMY:
A soldier, assigned to 11th Armored Cavalry Regiment-Blackhorse, fires a TOW missile system during Decisive Action Rotation 16-01 at theOperations Group, National Training Center, Fort Irwin, Calif., Oct. 17, 2015.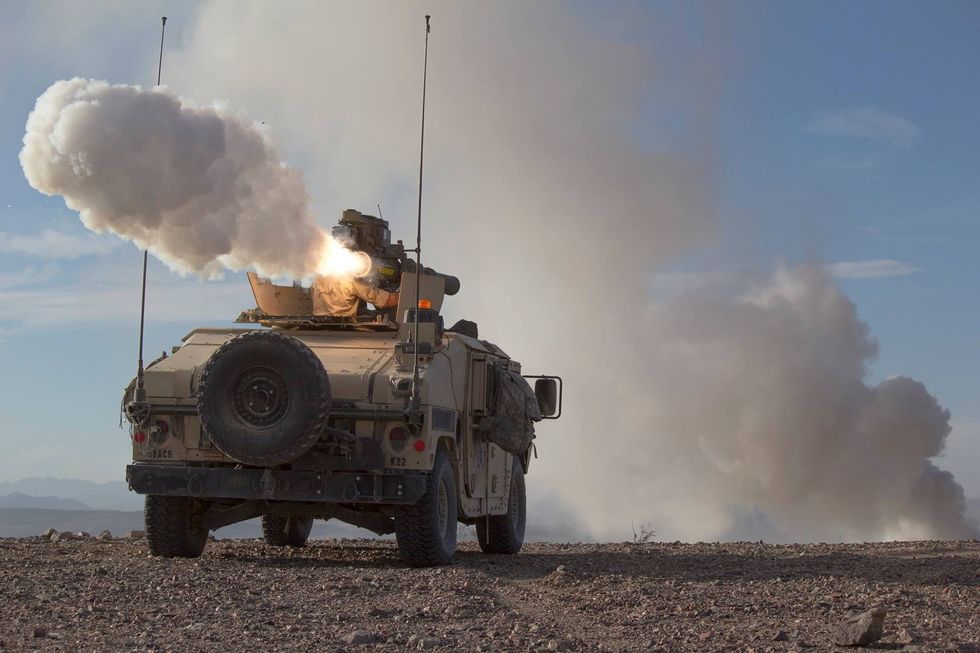 Photo by Spc. Taria Clayton/US Army
Soldiers, assigned to 173rd Airborne Brigade, conduct the rope bridge water crossing lane during the United States Army Europe - USAREUR-hosted 2015 European Best Squad Competition at 7th Army JMTC's, Grafenwoehr training area, Germany, Oct. 21, 2015.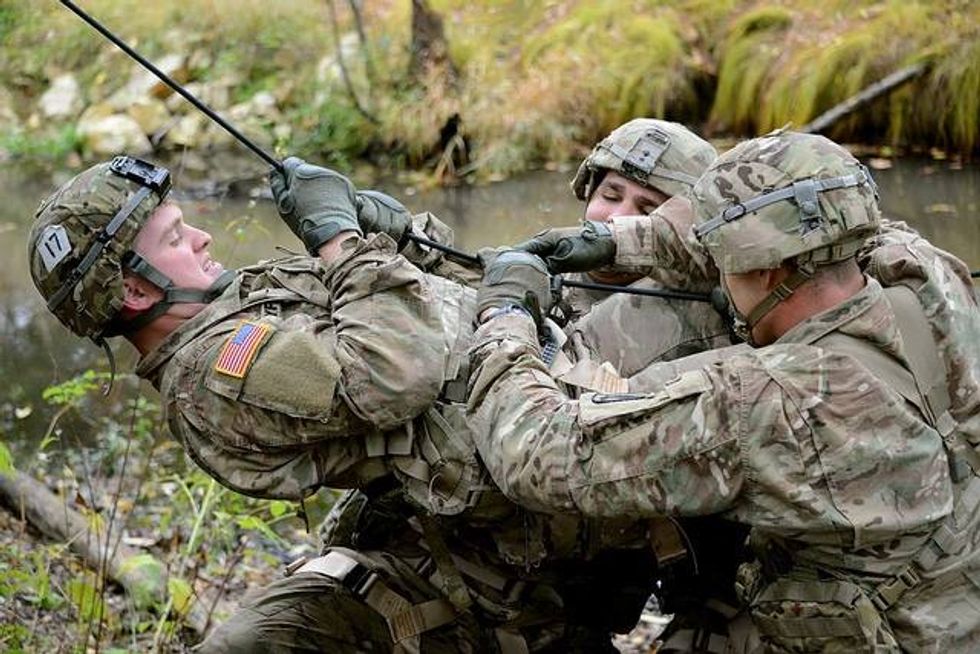 Photo by Visual Information Specialist Gertrud Zach/US Army
Soldiers, assigned to 3rd Brigade Combat Team, 1st Cavalry Division, conduct a live-fire demonstration with M1A2 Abrams tank and a M2A3 Bradley Fighting Vehicle at Fort Hood, Texas, Oct. 17, 2015.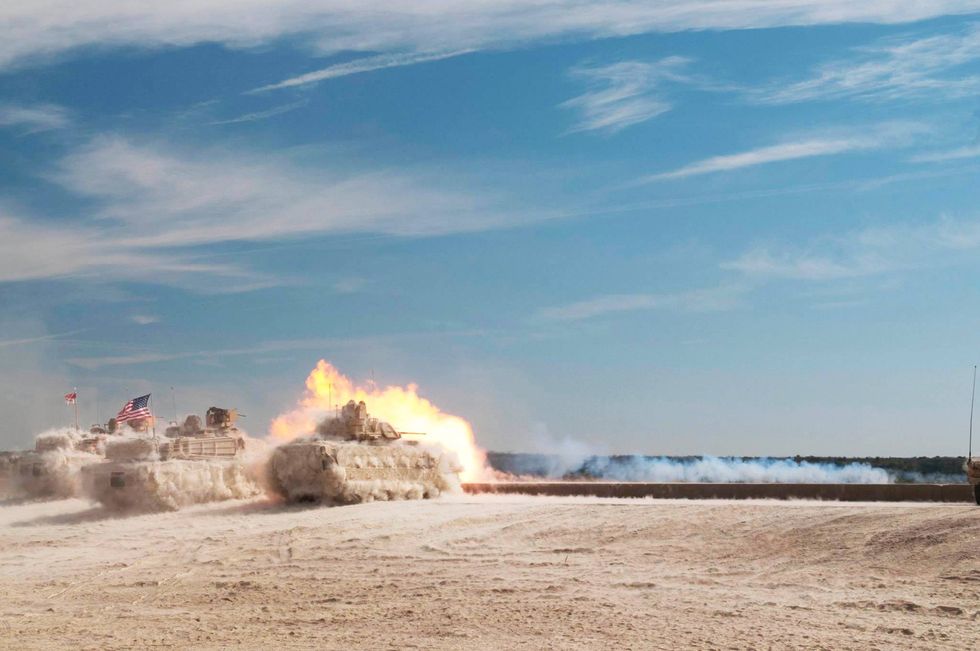 Photo by Sgt. Brandon Banzhaf/US Army
NAVY:
U.S. 7TH FLEET AREA OF OPERATIONS (Oct. 16, 2015) Lt. j.g. Michael Cornish, from Omaha, Neb., stands watch in the combat information center aboard the guided-missile cruiser USS Normandy (CG 60) during an air-defense exercise as a part of the joint exercise Malabar 2015.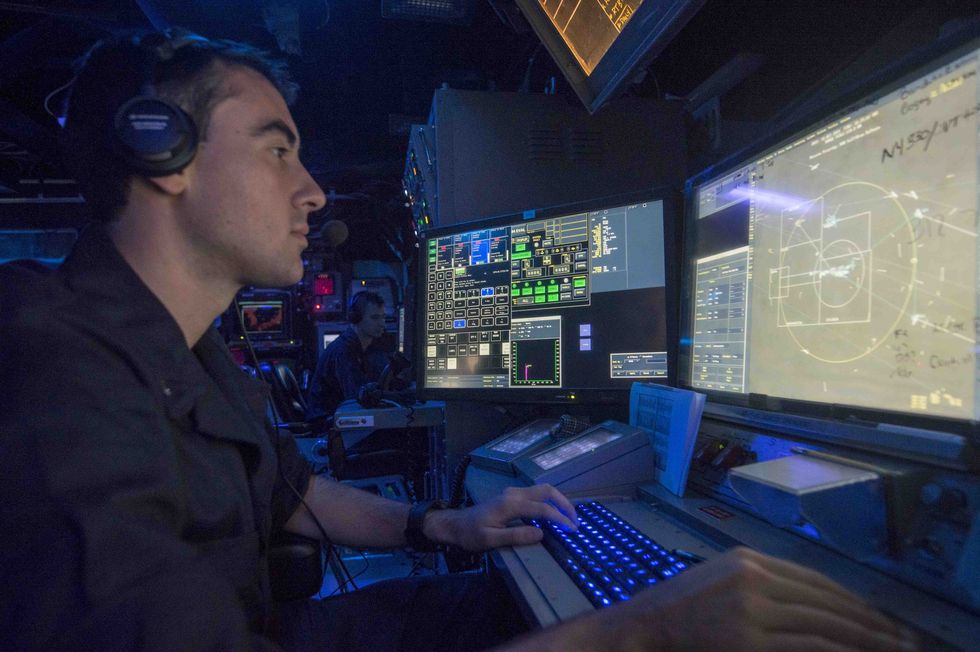 Photo by Mass Communication Specialist 3rd Class Justin R. DiNiro/USN
KANEOHE BAY, Hawaii (Oct. 18, 2015) Lt. Cmdr. Mark Tedrow, pilot number five with the U.S. Navy Flight Demonstration Squadron, the Blue Angels, performs aerial acrobatics during the 2015 Kaneohe Bay Air Show and Open House aboard Marine Corps Base Hawaii, Oct. 18, 2015.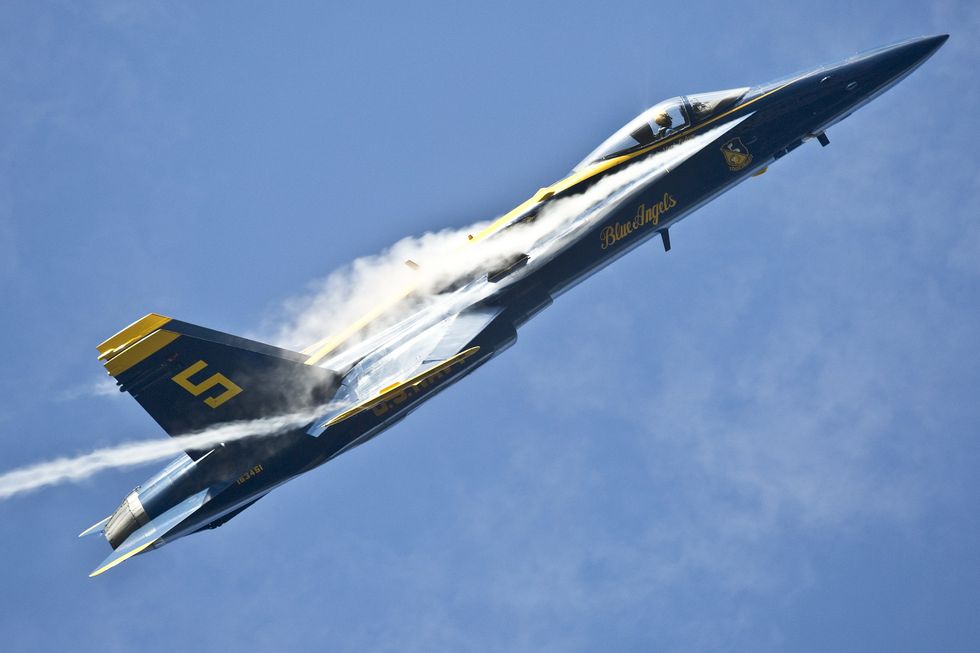 Photo by Cpl. Brittney Vito/USMC
ATLANTIC OCEAN (Oct. 20, 2015) The Arleigh Burke-class guided-missile destroyer USS The Sullivans (DDG 68) fires a Standard Missile 2 (SM-2) during a live-fire test of the ship's Aegis weapons system Oct. 20, 2015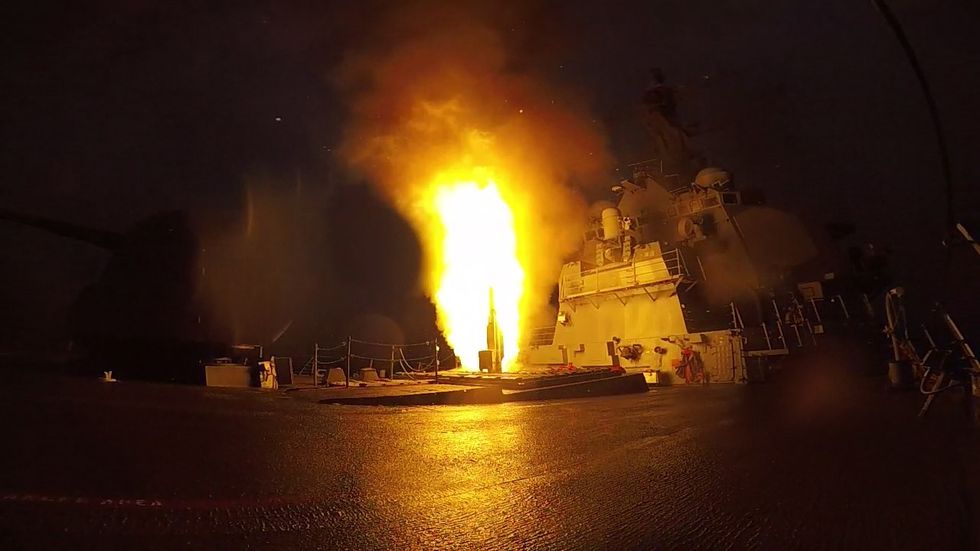 Photo by Information Specialist 1st Class Steven Martel/USN
MARINE CORPS:
Dog Pile: Marines with 2nd Battalion, 7th Marine Regiment, based out of Marine Corps Air Ground Combat Center Twentynine Palms, Calif., apprehend a role-player in a riot control mission scenario during a non-combatant evacuation exercise at Kiwanis Park in Yuma, Ariz., Friday, Oct. 16, 2015. The Marines were tasked and evaluated on their ability to maintain control of role-players simulating hostile behavior.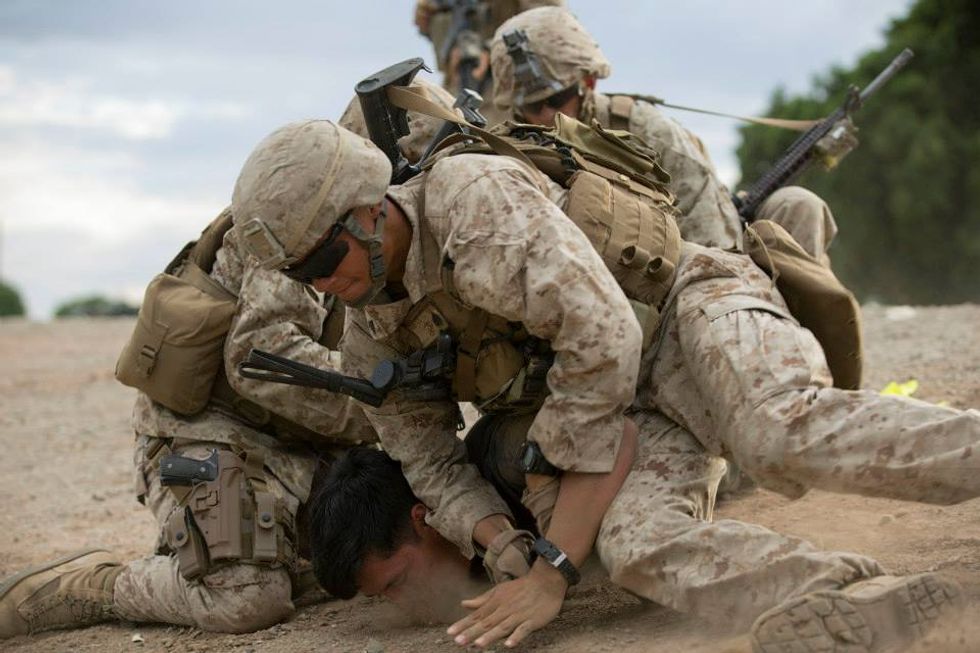 Photo by PVT George Melendez/USMC
Heat Street: Aircraft Rescue and Firefighting Marines extinguish some of their first fuel fires at Marine Corps Air Station Cherry Point, N.C., Oct. 16, 2015. The training exercise taught the new Marines to battle the heat and keep pushing until they annihilate the flames, as well as get used to the environment of a real fire.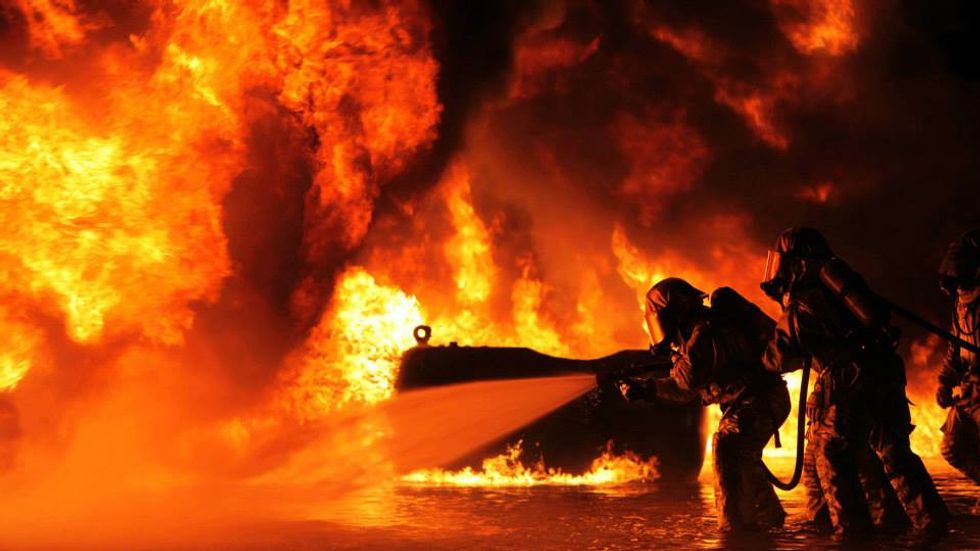 Photo by PFC Nicholas P. Baird/USMC
COAST GUARD:
From theory to practice, USCG Maritime Security Response Team participated in an exercise focused on enhancing inter-agency capabilities to interdict illicit materials.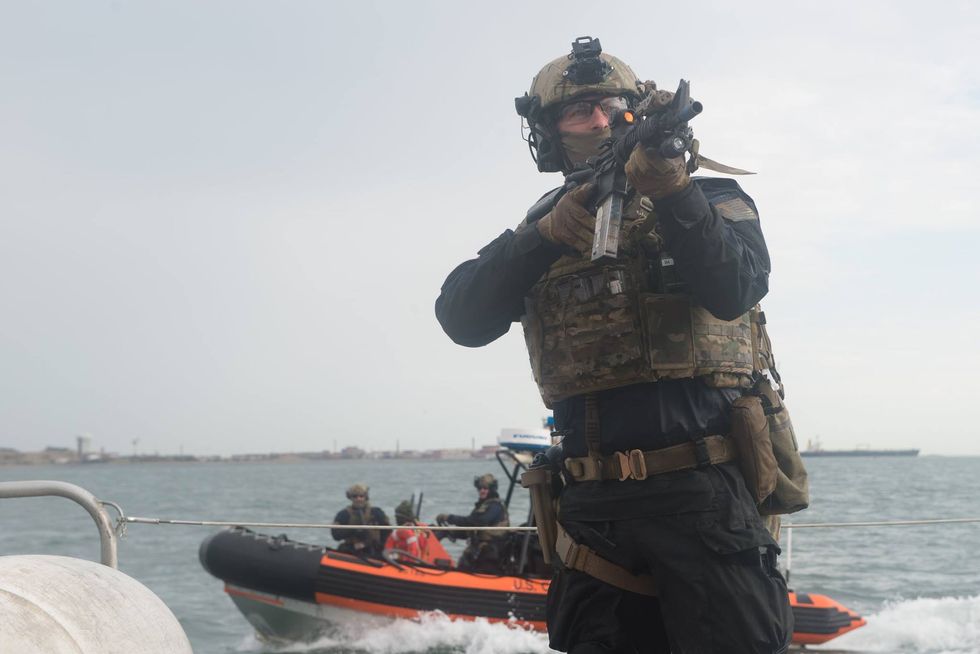 Poto by Petty Officer 3rd Class Andrew Barresi/USCG
San Francisco's Fleet Week, ending tomorrow, honors the contribution of the men and women of the U.S. Armed Forces. Here's a peek at what some folks got to see at the start of Fleet Week.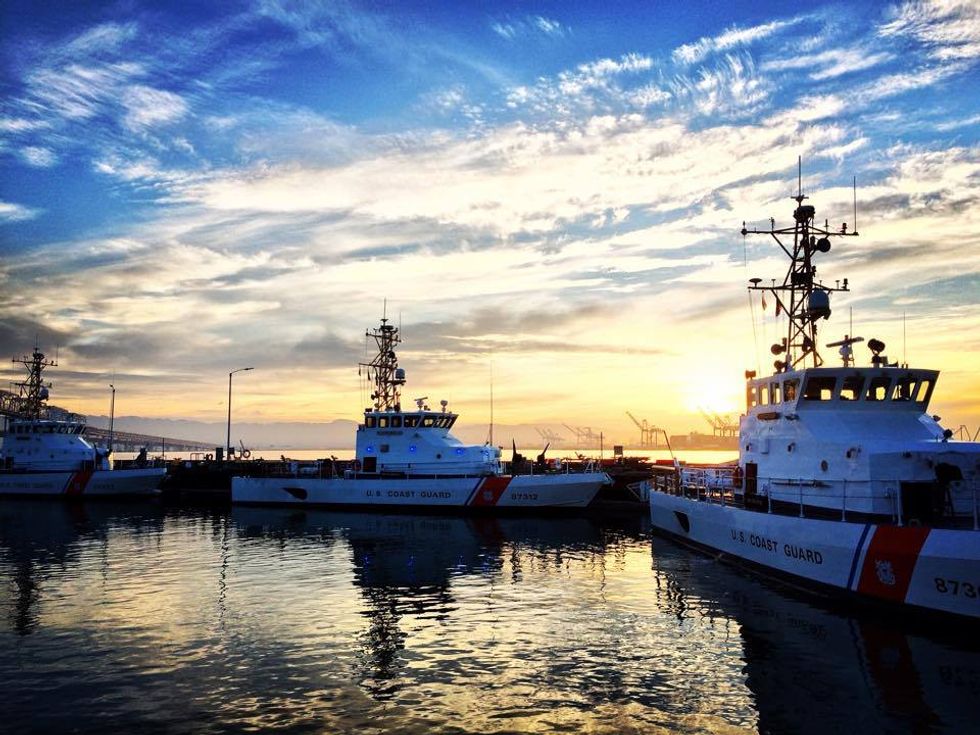 Photo by Petty Officer 3rd Class Joshua Kirk/USCG