Articles
September 01, 2020 12:16:00 EST
No love affair ever ended with more animosity than that of Iran and the United States. To this day, the two countries are constantly antagonizing each other.
Since the 1979 Iranian Revolution that led to the holding of 52 American hostages for 444 days, nearly a dozen incidents painted the relationship between the two countries. None was more violent than Operation Praying Mantis, the U.S. response to the USS Samuel B. Roberts striking an Iranian mine.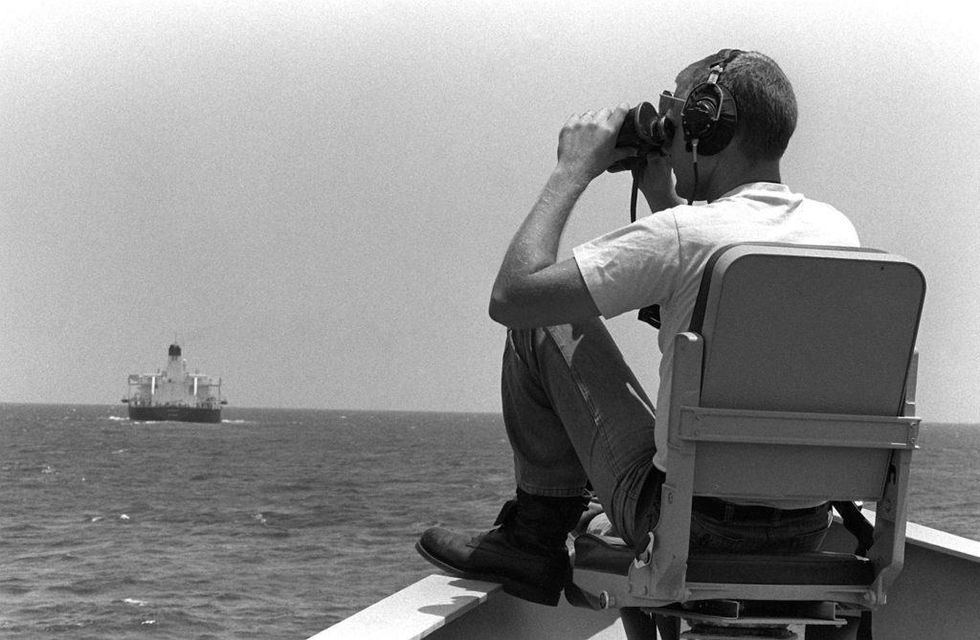 Mess Management Specialist 2nd Class Williams Hendrickson scans for mines from the bow of the guided-missile frigate USS Nicholas (FFG-47) during an Operation Earnest Will convoy mission, in which tankers are led through the waters of the Persian Gulf by U.S. warships. (U.S. Navy photo)
The Samuel B. Roberts deployed to the Persian Gulf as part of Operation Earnest Will, ordered by President Reagan to protect freedom of movement and international shipping in the Persian Gulf and Strait of Hormuz.
---
When the ship hit the mine, it became the catalyst for one of the largest American surface confrontations since WWII. At 105 km east of Bahrain, it was close to Iran's maritime boundary but still well outside. The mine blew a 15-foot hole in the ship's hull, injuring ten sailors. Luckily, the crew saved the Samuel B. Roberts, and it was towed to Dubai two days later.
For four years leading up to this event, Iraqi dictator Saddam Hussein planned to bring the U.S. into the ongoing Iran-Iraq War – on his side. In 1984, Iraq started attacking Iranian oil tankers and platforms to provoke the Iranians into taking extreme measures to protect its interests.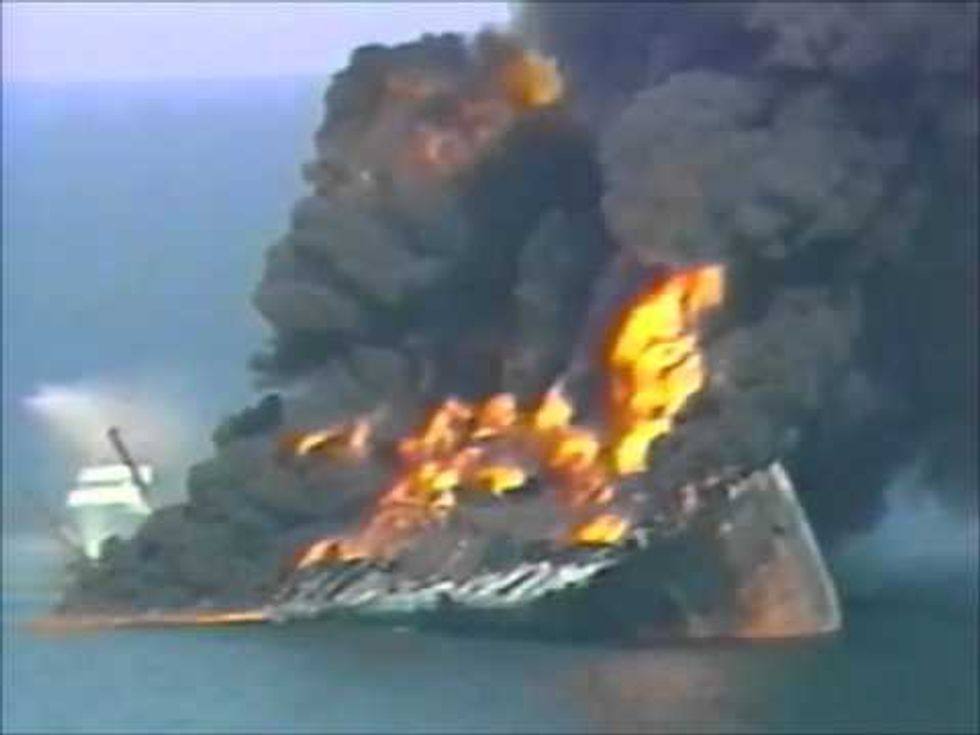 The Iranian frigate Sahand burns after being attacked by aircraft of Carrier Air Wing II from the nuclear-powered aircraft carrier USS Enterprise. The ship was hit by three harpoon missiles and cluster bombs. (U.S. Navy photo)
Another frigate, the Sabalan, moved to attack A-6Es from the Enterprise. One naval aviator dropped a Mark 82 laser-guided bomb on the Sabalan's deck, crippling her and leaving her burning. As the Sabalan was towed away, the A-6Es were ordered to cut off the attack in an effort to keep the situation from escalating. The U.S. cut off all attacks in the region and offered Iran a way out of the situation, which it promptly took.
The U.S. retaliation operation, called Praying Mantis, cost the lives of three service members, Marines whose AH-1T Sea Cobra helicopter gunship crashed in the dark during a recon mission.
Related Articles Around the Web