Articles
June 25, 2016 04:40:55 EST
Peter Meineck is a New York University professor who had the idea to get American combat veterans – from Vietnam to Iraq and Afghanistan – to read classical literature. These are the Classics, with a capital C, stories from the ancient Mediterranean worlds of Greece and Rome. They are filled with tales of great wars, the men who fought them, their voyages home, and what they found when they got there. These are the tales of warriors whose names echo through history: Odysseus, Philoctetes, Ajax, Hector, and many more.
---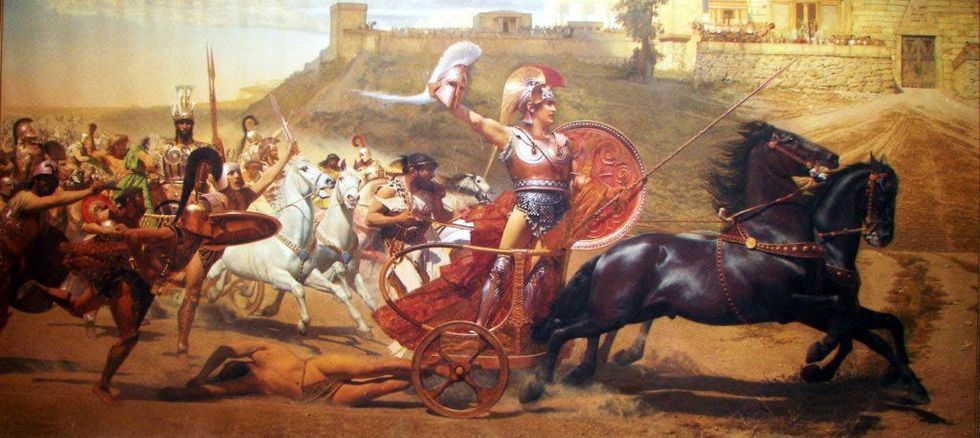 A Warrior Chorus performer at the Aquila Theater in NYC
"Those that serve in today's context, where the majority of people have not served, get back and now they are able to share their voice and be the modern day chorus," He says. "Their's is a definitive commentary on what it's like to serve."
The Los Angeles program is nearly finished with its study period and its veteran students will soon be creating their classical pieces for public consumption.
"I have been amazed at the great sense of solidarity between [the veterans] them as they've explored," Graeser recalls. "As they've put pieces together in their own lives based off of what had happened 3,000 years ago, they come to say to themselves thing like: 'No one ever listens to your story when you come home. Crazy. Oh my gosh, it's always been this way.' There's something wonderfully normative about that, that they just feel like they're suddenly in good company."