Articles
February 22, 2017 08:18:03 EST
With the news that Army Lt. Gen. H. R. McMaster has been chosen to serve as National Security Advisor to President Donald Trump, this marks the fourth time an active-duty military officer has filled this position.
---
Here is a look at the previous three.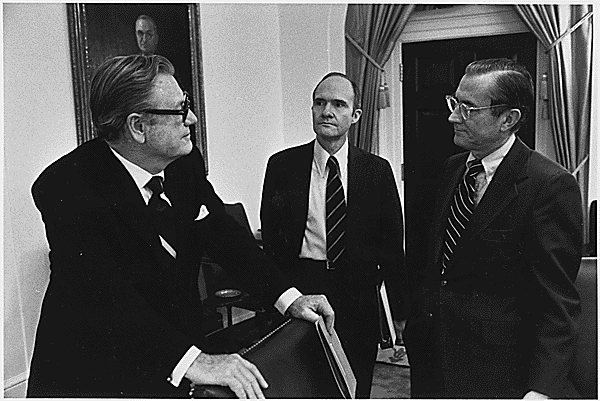 Air Force Lt. Gen Brent Scowcroft meeting with Vice President Nelson Rockefeller during his tenure as Deputy National Security Advisor. Scowcroft would later become the National Security Advisor - serving 28 days until retiring from the Air Force. He later served under George H. W. Bush. (White House photo)
1. Air Force Lt. Gen. Brent Scowcroft
Brent Scowcroft was active-duty for less than a month while serving as National Security Advisor to President Gerald Ford, taking the job on Nov. 3, 1975, and retiring on Dec. 1, 1975. Still, he is technically the first active-duty military officer to serve in this position.
Scowcroft served for the remainder of the Ford administration, then was tapped to serve as National Security Advisor for a second stint under George H. W. Bush – holding that post for the entirety of that presidency. During his second run as NSA, Scowcroft's tenure saw the fall of the Berlin Wall, Operation Desert Storm, and the collapse of the Soviet Union.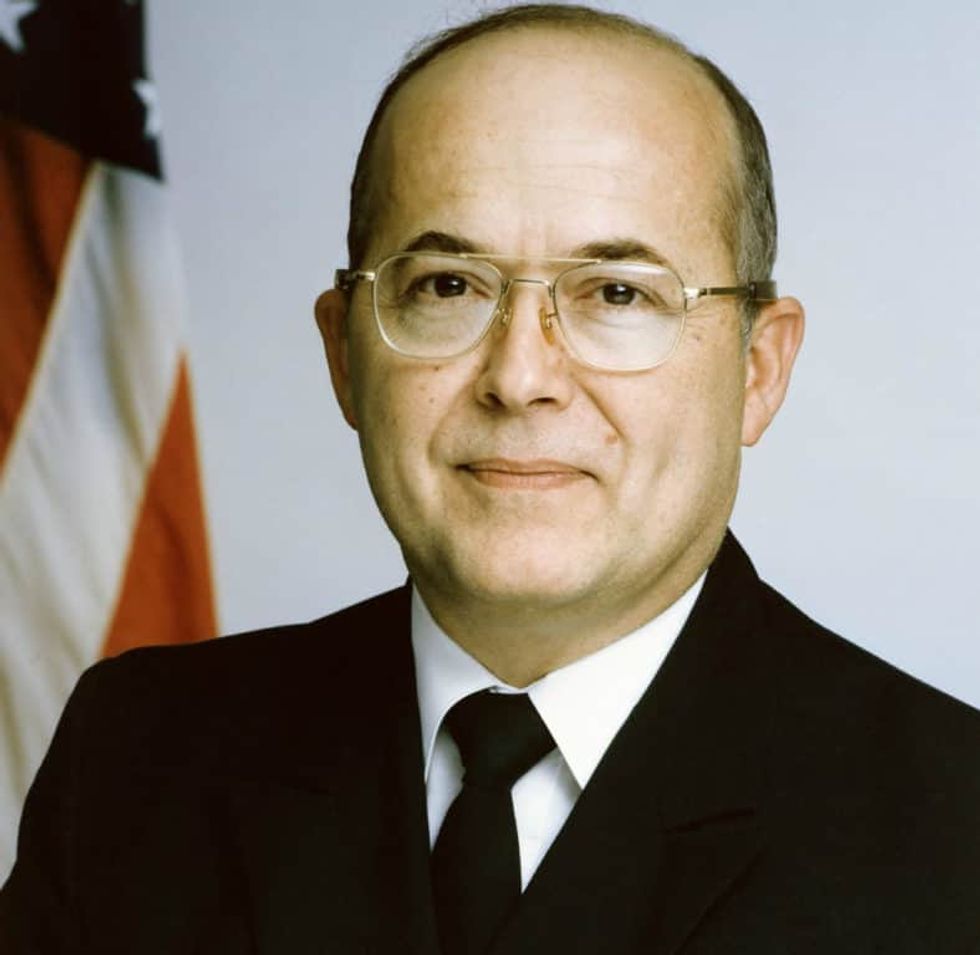 (Official U.S. Navy biography photo)
2. Navy Vice Adm. John M. Poindexter
Perhaps the most notorious active-duty officer to hold the position due to his involvement in the Iran-Contra affair, Poindexter was National Security Advisor to President Ronald Reagan during the 1986 Freedom of Navigation exercises in the Gulf of Sidra that turned violent, Operation El Dorado Canyon, and the Reykjavik Summit in October, 1986.
Poindexter was initially convicted on five charges connected with Iran-Contra, but the convictions were tossed out on appeal. In 1987, he retired at the rank of Rear Admiral (Upper Half).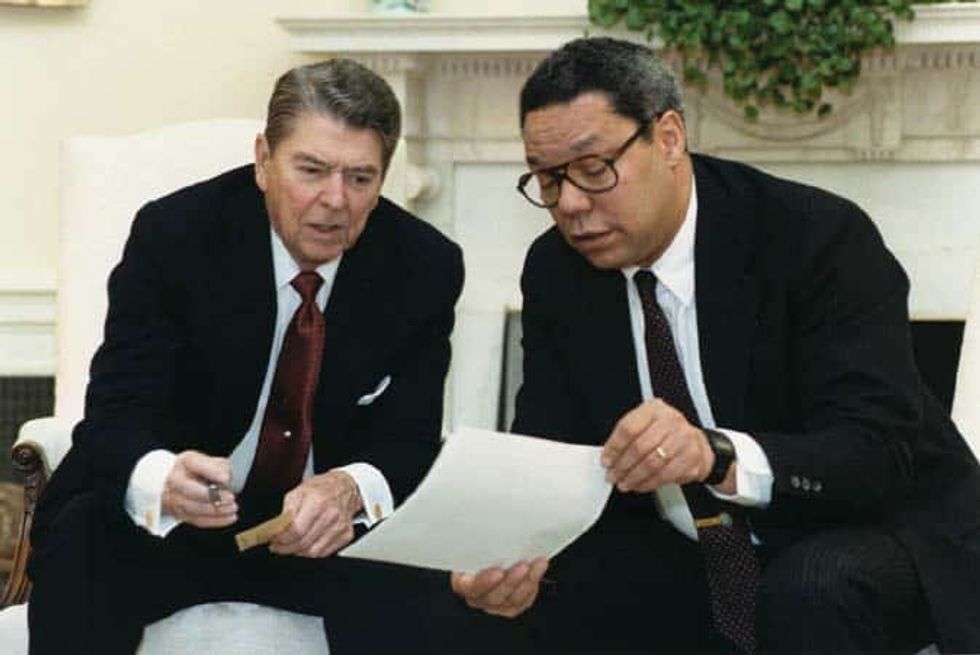 Colin Powell briefing President Ronald Reagan in 1988. (Photo from Reagan Presidential Library)
3. Army Lt. Gen. Colin L. Powell
Probably the most notable active-duty officer to serve in the post, Colin Powell served as National Security Advisor from November 1987 to the end of Ronald Reagan's second term. While he was in that position, the U.S. and Iran had a series of clashes culminating in Operation Praying Mantis and the downing of an Iranian Airbus by the guided-missile cruiser USS Vincennes (CG 49).
After his tenure as National Security Advisor, Powell went on to serve as Chairman of the Joint Chiefs of Staff – then was Secretary of State during George W. Bush's first term as president.
As a note for the fashion-watchers, while all three predecessors wore suits, We Are The Mighty has learned from a source close to senior Trump staffers that incoming Nationals Security Advisor McMaster has been given the option to wear his uniform while holding the post.
A spokesperson for Scowcroft noted, "It is not against the law but it is not usually done."
Neither Powell nor the White House Press Office responded to a WATM request for comment by post time.