Articles
May 12, 2017 13:05:23 EST
The Eager Lion exercise doesn't have the long history of Cobra Gold or Team Spirit, nor does it have the immense scale of RIMPAC. But is still important, particularly with the Syrian Civil War raging – not to mention having to deal with the Islamic State of Iraq and Syria.
---
According to a CENTCOM release, 21 countries, including the United States, Italy, the United Arab Emirates, and Poland are invading Jordan for the Eager Lion 2017 exercise.
"As brothers in arms, we fully understand how much our nations have paid in blood and treasure over the years to address security, particularly in this region," Maj. Gen. William B. Hickman, deputy commanding general of operations for U.S. Central Command, told reporters at a press event launching the exercise. "For much of the past two decades our militaries have operated in the grey zones of military confrontation ... where misunderstanding and miscalculation can easily escalate into a larger conflict."
Here are some photos showing just what is going on with this friendly multi-national invasion:
1. They travel there by sea and air
It is said that half the fun is getting there. It's a safe bet that the CO of USS Bataan (LHD 5) got tired of hearing 2,000 Marines ask, "Are we there yet?"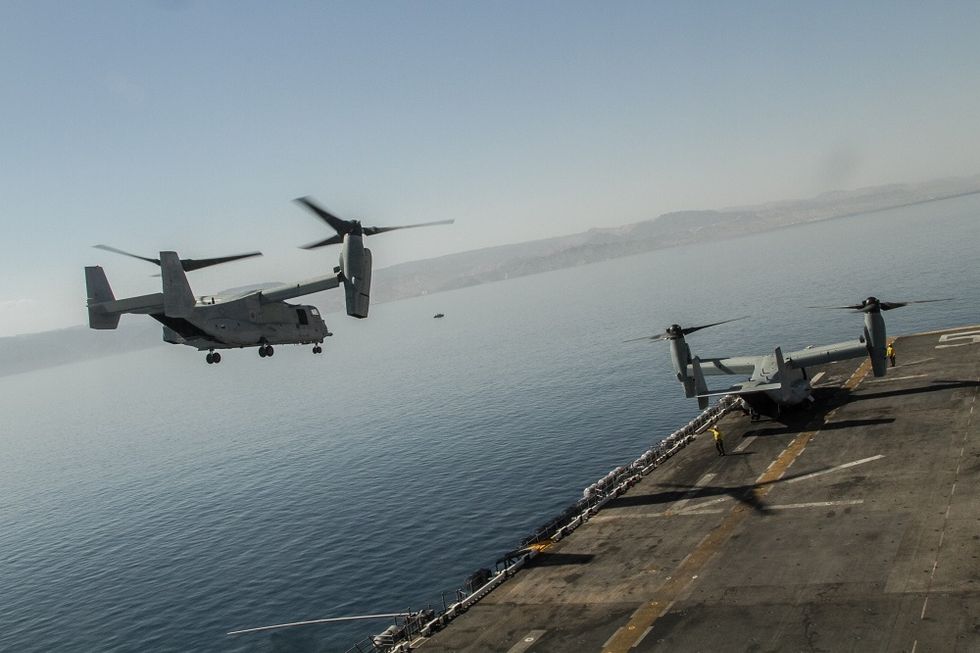 A U.S. Marine V-22 Osprey ascends the USS Bataan in Aqaba, Jordan, to begin a demo flight in support of Eager Lion 2017. Eager Lion is an annual U.S. Central Command exercise in Jordan designed to strengthen military-to-military relationships between the U.S., Jordan and other international partners. (U.S. Army photo by Sgt. Mickey A. Miller)
2. The gear gets set up
Exercises like Eager Lion are not thrown together on a whim. Support troops like these help make the multi-national wargame run smoothly.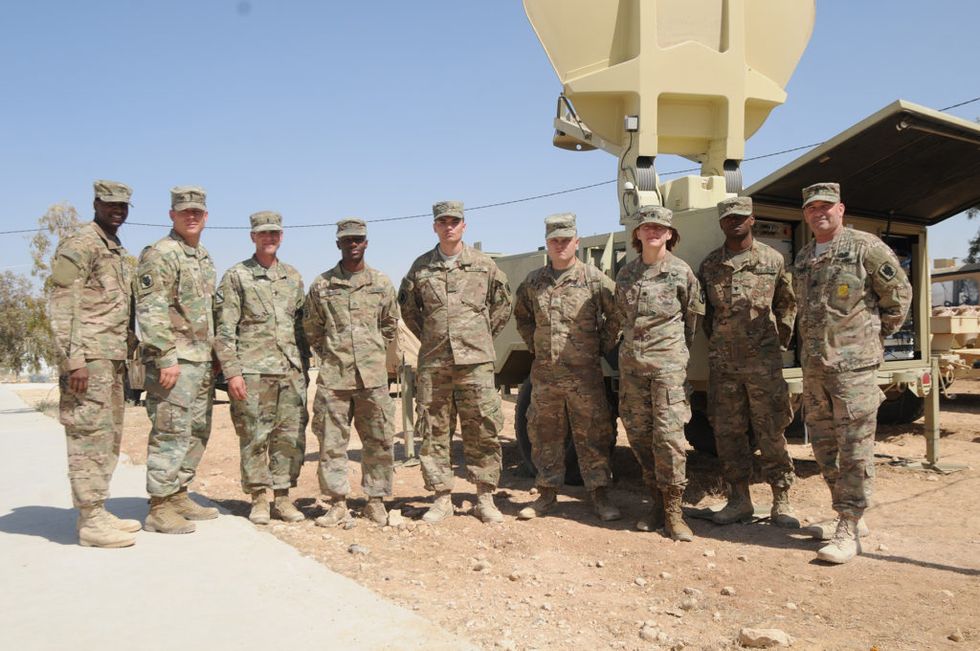 The 67th Expeditionary Signal Battalion, out of Camp Buehring, Kuwait, is participating in Exercise Eager Lion 2017 at the Joint Training Center in Jordan. (U.S. Army Photo by Sgt. Zoe Morris)
3. They prepare for the worst
This includes being sure that the medevac people are fully spun up in case there is an accident during the training. Hopefully, they are very, very bored during Eager Lion 2017.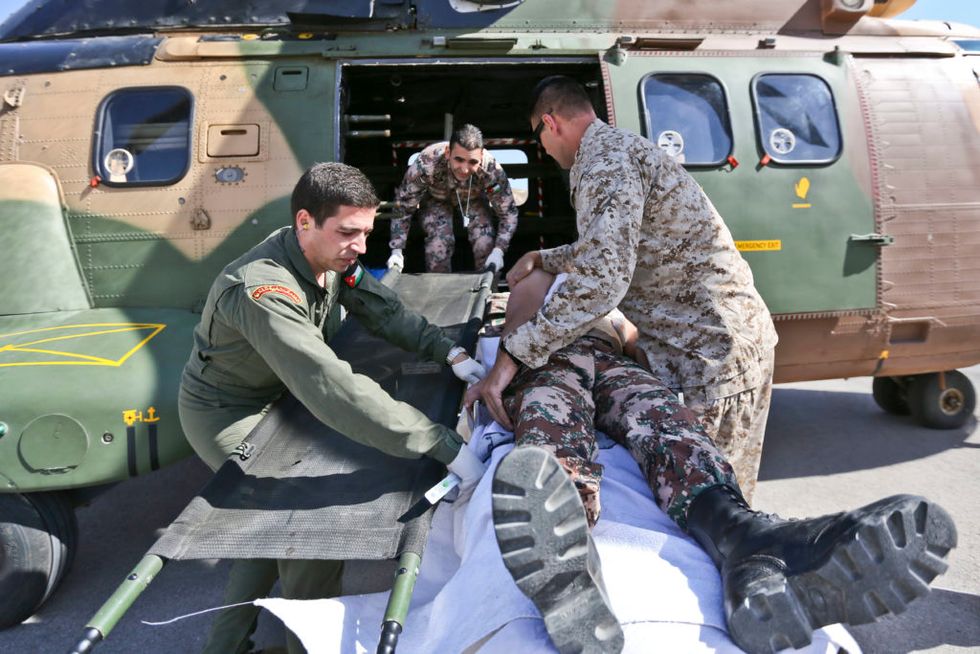 US Navy and Jordanian Armed Forces service members evacuate a simulated casualty into a AS332 Super Puma Helicopter during a medical evacuation drill during Eager Lion 2017 at King Abdullah II Special Operations Training Center Amman, Jordan on May 6, 2017. Eager Lion provides bilateral forces with an opportunity to promote cooperation and interoperability among participating units, build functional capacity, practice crisis management and strengthen our relationship with potential regional threats. (U.S. Marine Corps photo by Cpl. Jessica Y. Lucio)
4. They hit the ground running
Fast-roping from helicopters helps to secure the LZ.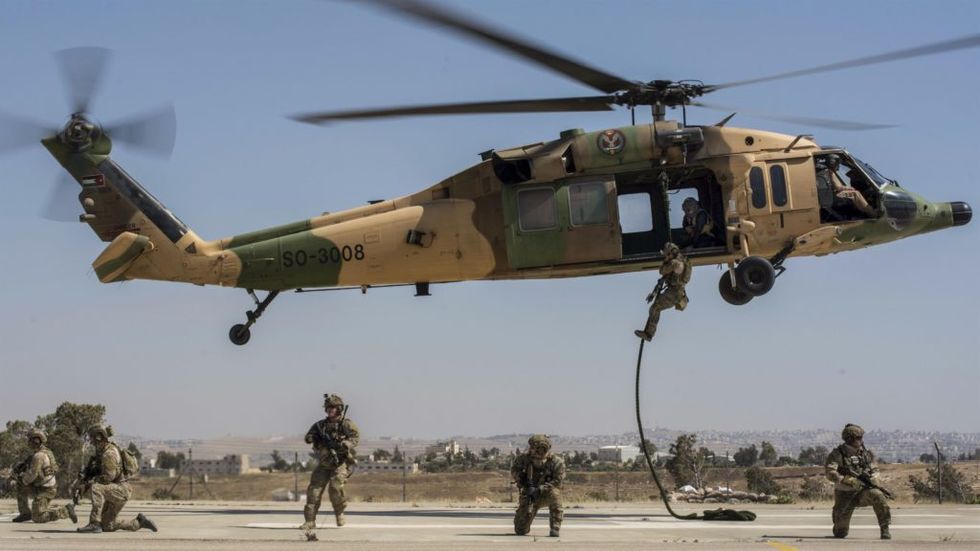 Airmen secure a landing pad during a fast-roping exercise as part of Eager Lion 2017 in Amman, Jordan, May 7, 2017. The airmen are assigned to the 23rd Special Tactics Squadron. (US Navy photo by Petty Officer 2nd Class Christopher Lange)
5. They move out to their objectives
Now that their way out has been secured, the troops are off to happily go about the day's work of dropping tangos.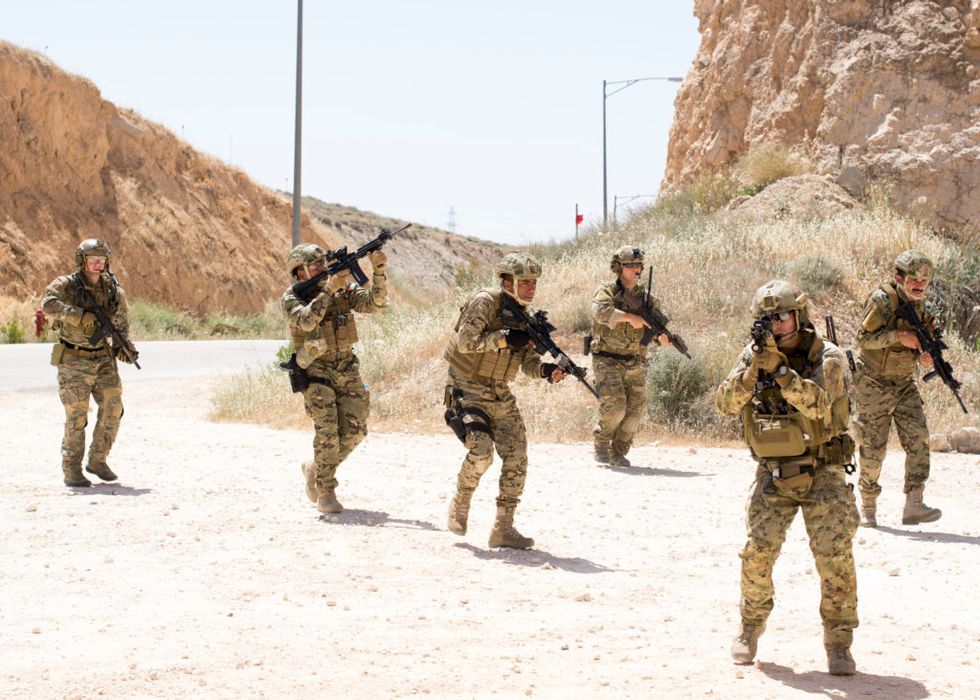 Members of the Air Force Special Operation's 23rd Special Tactics Squad and Jordanian Special Forces participate in small unit tactics at the King Abdullah II Special Operations Training Center in Amman, Jordan during Eager Lion 2017. (U.S. Navy photo by Mass Communication Specialist 2nd Class Christopher Lange/Released)
6. They achieve the objective...
...Which is for the last thing the bad guy sees to be something like this: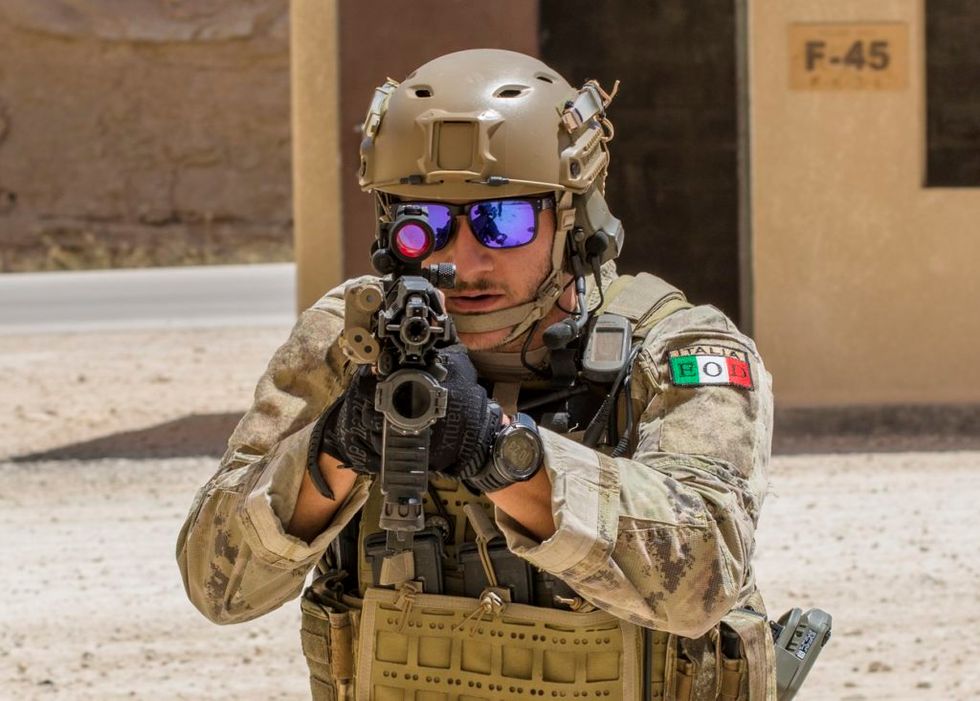 A member of the Italian Special Forces participates in small unit tactics at the King Abdullah II Special Operations Training Center in Amman, Jordan during Eager Lion 2017. (U.S. Navy photo by Mass Communication Specialist 2nd Class Christopher Lange/Released)