Articles
December 13, 2015 12:00:42 EST
Until the introduction of modern machinery, animals have played an often-decisive role in warfare.
---
For instance, the Mongol's masterful use of horses allowed Genghis Khan and his generals to carve out the largest land empire ever known.
In the book Beasts of War: The Militarization of Animals, author Jared Eglan curated amazing insights into how militaries have used a stunning menagerie of animals in combat.
From a 440-pound bear to pigeon-guided missiles, here are nine notable examples of wartime animals.
War elephants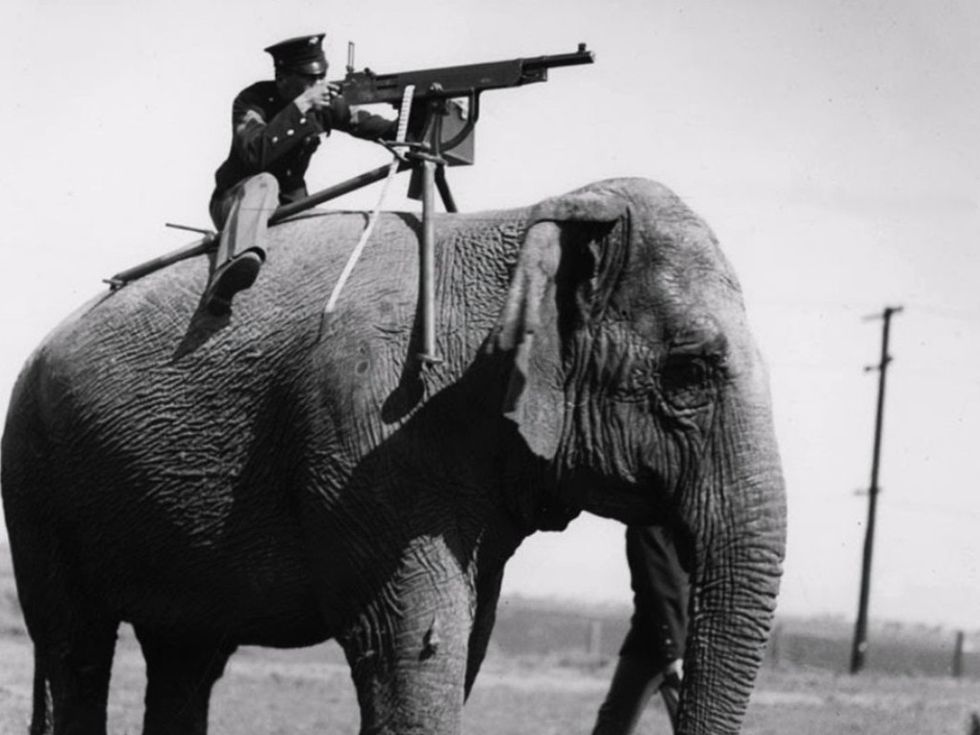 The acoustic kitty was a CIA project in the 1960s that set out to use cats to spy on the Kremlin and other Soviet embassies.
Cats used in the project had microphones implanted in their ear canals, and radio transmitters in the base of their skulls. In theory, the cats would become mobile, albeit unpredictable little spies reporting immediately back to the CIA.
In the first deployment of an Acoustic Kitty, the cat was unleashed around a Soviet compound in Washington, D.C. The cat was released nearby, but a taxi struck and killed the cat almost immediately.
Predictably, the CIA abandoned the project due to the difficulty of getting a cat to do pretty much anything on command. The project reportedly cost $20 million.
Source: Beasts of War: The Militarization of Animals, NSA Archives