Articles
July 31, 2017 06:43:52 EST
Japan has been making a comeback as a carrier navy, but they're small compared to those of other Western powers. Overall, Japan had perhaps the most modern navy in East Asia during the Cold War, and did so while mostly respecting its constitution that renounced war.
---
But now, with China getting aggressive around the Senkaku Islands and in the South China Sea, Japan is stepping up its preparations. What are their best weapons? Here's a listing from one video.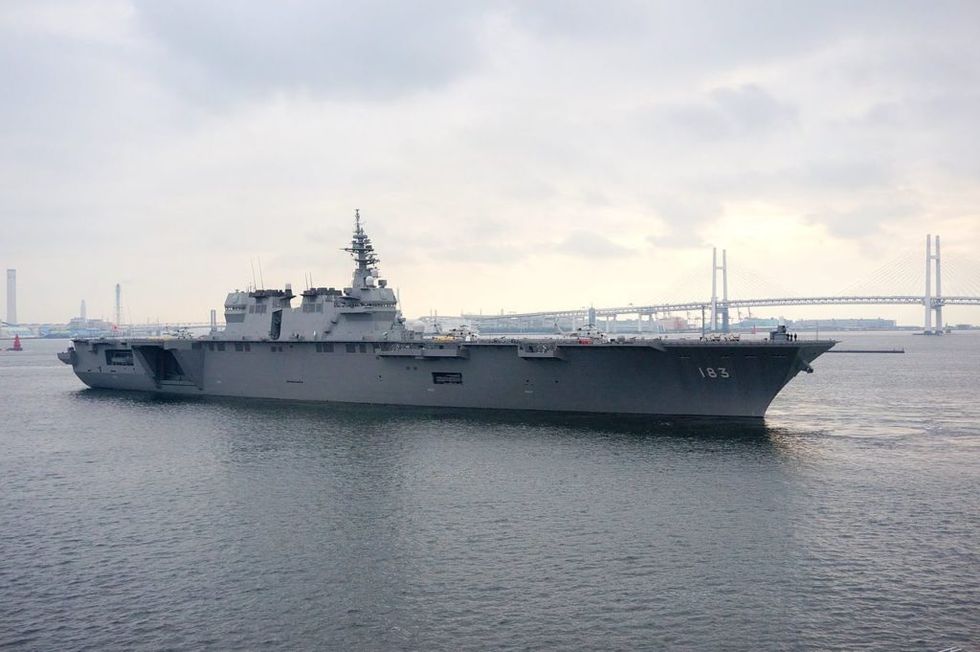 JS Izumo underway in 2015. (Wikimedia Commons)
1. Izumo-class "helicopter destroyers"
Japan's most modern "carriers" are among the biggest game-changers in the region. Vessels similar to this have operated small detachments of AV-8B Harriers but mostly deploy helicopters. And this isn't the first time Japan has set its sights on bantam-weight carriers — its powerful Kido Butai dominated the seas during the initial stages of World War II.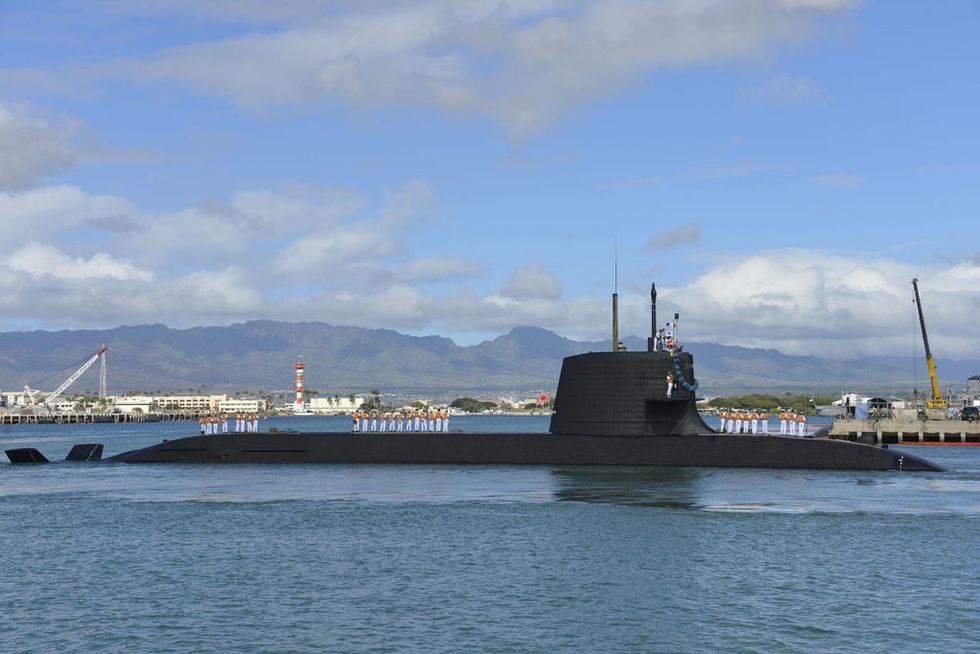 A Soryu-class submarine arrives at Pearl Harbor for a visit. (US Navy photo)
2. Soryu-class diesel-electric submarines
Even more quiet than the carrier comeback has been Japan's submarine force. In this case, Japan has perhaps the most modern diesel-electric submarines in East Asia. The Soryu-class vessels could also be getting new batteries that would greatly increase submerged performance.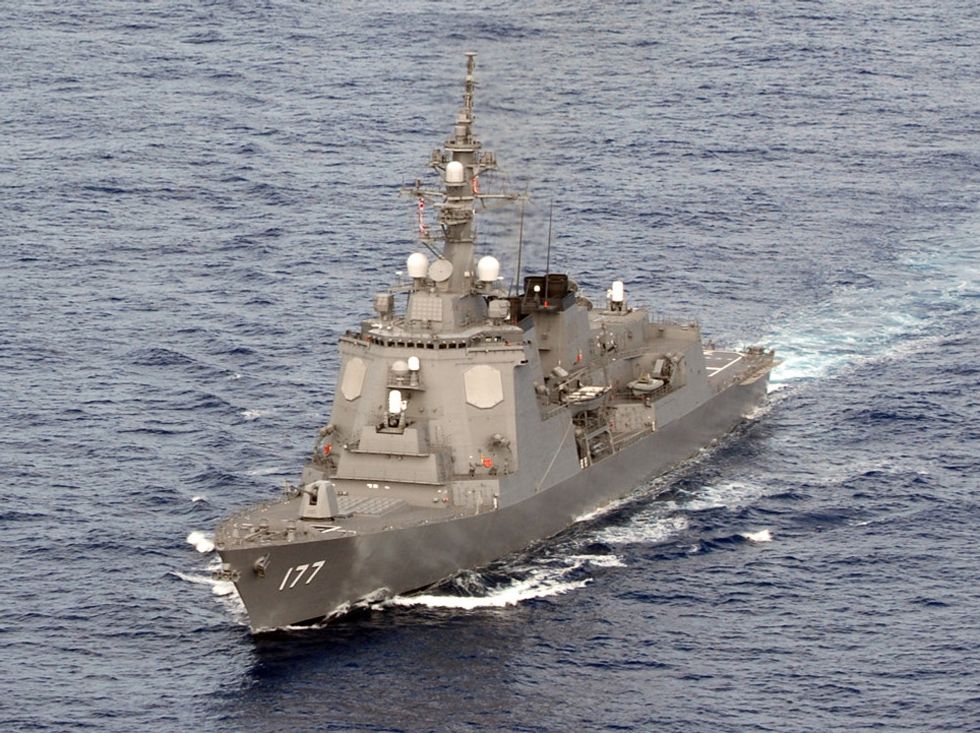 JS Atago in 2012. (U.S. Navy photo by Chief Mass Communication Specialist Jennifer A. Villalovos)
3. Atago-class guided-missile destroyers
This is Japan's version of the Arleigh Burke Flight IIA guided-missile destroyers. They're about the same size, both have 96 vertical launch cells in two Mk 41 vertical-launch systems, and both can carry a couple of Seahawk helicopters. Two-to-four modified versions are planned to be added to the fleet in the coming years.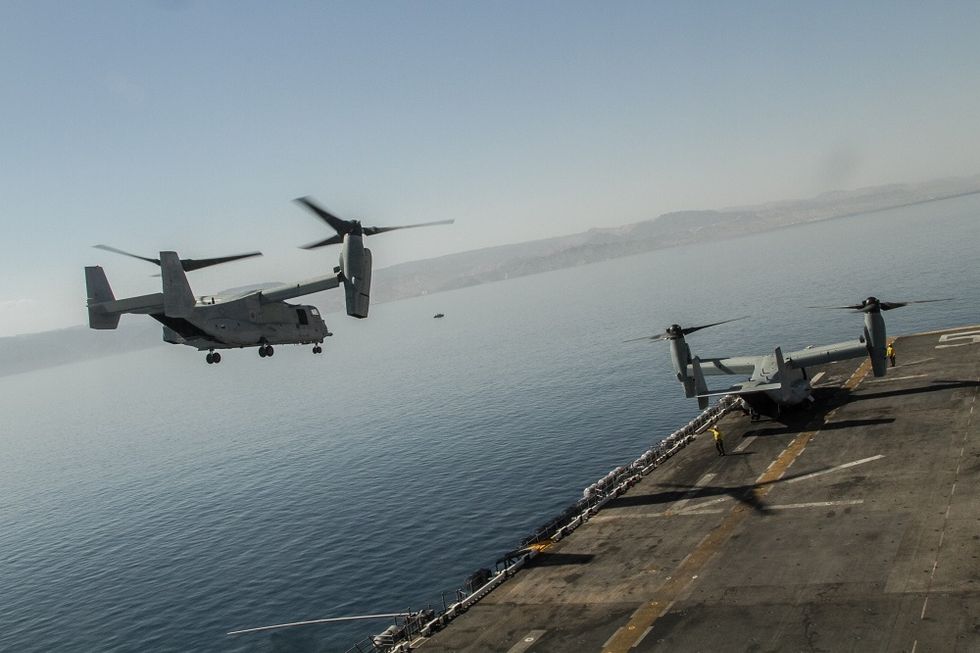 A U.S. Marine V-22 Osprey ascends the USS Bataan in Aqaba, Jordan, to begin a demo flight in support of Eager Lion 2017. (U.S. Army photo by Sgt. Mickey A. Miller)
4. V-22 Osprey
A planned purchase of the hight-tech tiltrotor aircraft is more rumor than fact. It should be noted that Japanese troops have been training on the Osprey since 2013. The Hyuga, a "helicopter destroyer" that is slightly smaller than the aforementioned Izumo, has operated this tilt-rotor aircraft. This could be a game-changer in a Senkaku Islands conflict.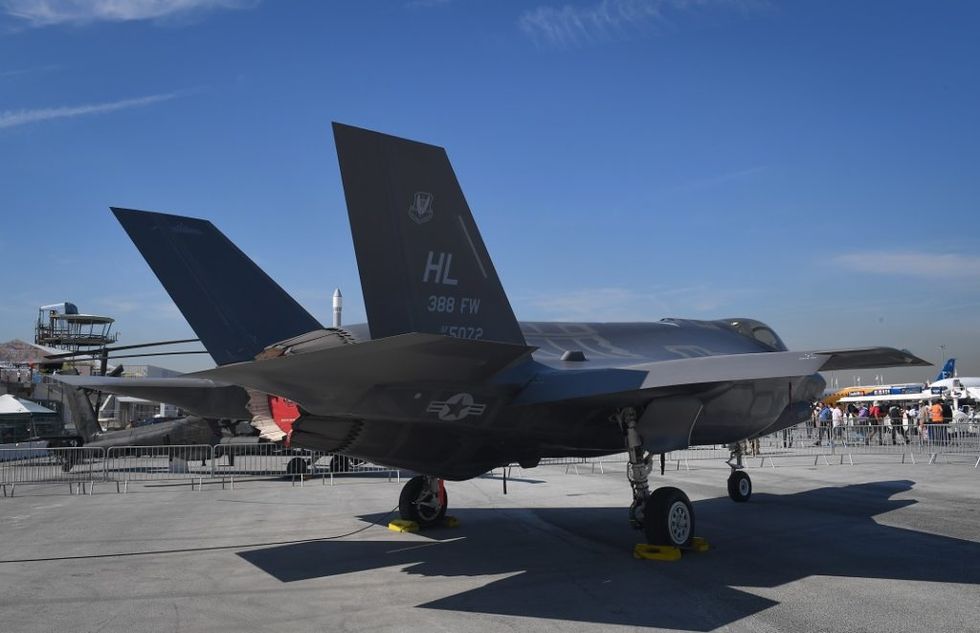 An F-35A Lightning II from Hill Air Force Base, Utah, is displayed in the U.S. corral at the Paris Air Show June 20, 2017 at Le Bourget, France. (U.S. Air Force photo/ Tech. Sgt. Ryan Crane)
5. F-35 Lightning
This is a future purchase for Japan and will likely replace some of Japan's F-4EJ and F-15J fighters. The F-35A is definitely headed over to Japan, but don't count out a F-35B purchase, especially with reports Japan is considering purchasing the Wasp-class amphibious assault ship design. That could make the Wasps a match for the Liaoning.