Japan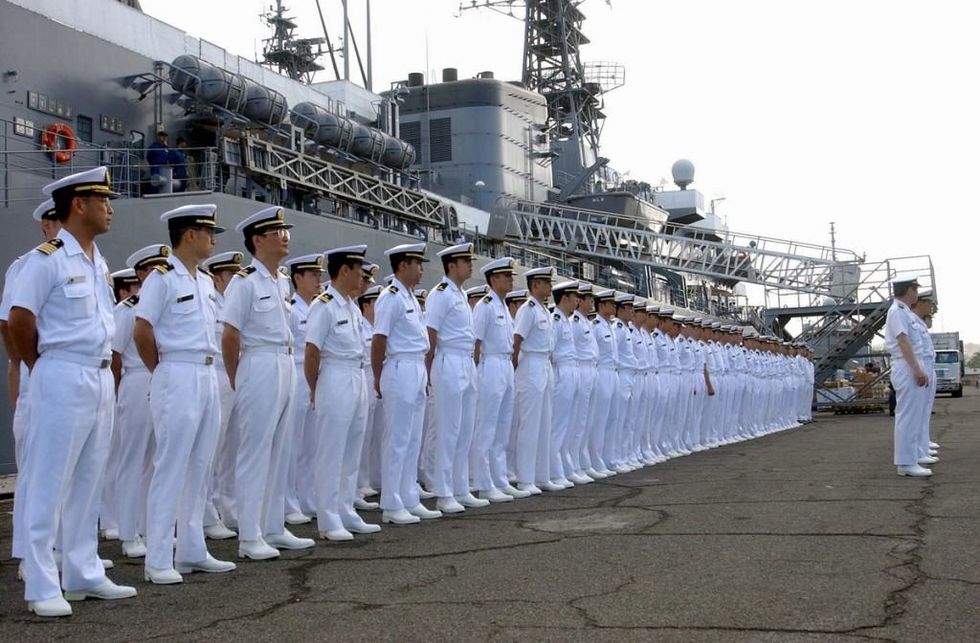 The fifth navy on this list is unusual, because technically, it is not really a navy. Japan's Maritime Self Defense Force (MSDF) is not a military force; its personnel are civil servants, not sailors. Largely under the radar, Japan has built up one of the largest, most-advanced and professionally manned naval forces in the world.
The MSDF has a total of 114 ships and 45,800 personnel. The core of the force is its large fleet of destroyers, designed to keep the sea-lanes to and from Japan from being cut as they were in the Second World War. This fleet of 46 destroyers—more than the British and French navies combined—has been expanded in recent years to accommodate new missions. Since the mid-2000s, the MSDF's force of Aegis destroyers has been tasked with providing a defense umbrella against North Korean ballistic missiles.
Even more recently, Japan has constructed three so-called "helicopter destroyers", each twice as large as the average destroyer with a strong external (and internal) resemblance to aircraft carriers. Indeed, these helicopter destroyers are carriers in all but name, designed to embark helicopters and—possibly in the future—F-35B fighter-bombers.
Japan has a modest, but growing amphibious capability. It has three tank landing ships of 9,000 tons that can move 300 troops and a dozen vehicles off-ship via helicopter and hovercraft. The helicopter destroyers can embark up to a battalion's worth of marines from the new marine brigade to be based at Nagasaki, transport helicopters to carry them, and transport Apache attack helicopters to give them air support.
Japan's submarine force is—ship-for-ship—one of the best in the world. There are 16 submarines in the JMSDF, the latest of the Soryu-class. Featuring an advanced air independent propulsion system, the Soryu submarines can remain submerged longer than other conventional submarines. The Japanese submarine fleet is young, with submarines retired at the average age of eighteen to twenty years. Japan has recently announced that the fleet would be increased to 22 submarines in response to the growing might of the PLAN.