Articles
February 08, 2017 17:28:54 EST
Even though the five-star general rank essentially died in 1981 with Omar Bradley, the idea of a five-star general rising above all others to command so much of the American and allied militaries is remarkably heroic.
---
The five-star general officer was born in WWII because American generals and admirals were often placed above allied officers of a higher rank. Someone elevated to that position could never retire and was considered an active-duty officer for the rest of their life.
That's a lot of trust. The list of the 9 officers we deemed worthy of the honor rightly reads like a "who's who" of U.S. military history.
1. Fleet Admiral William D. Leahy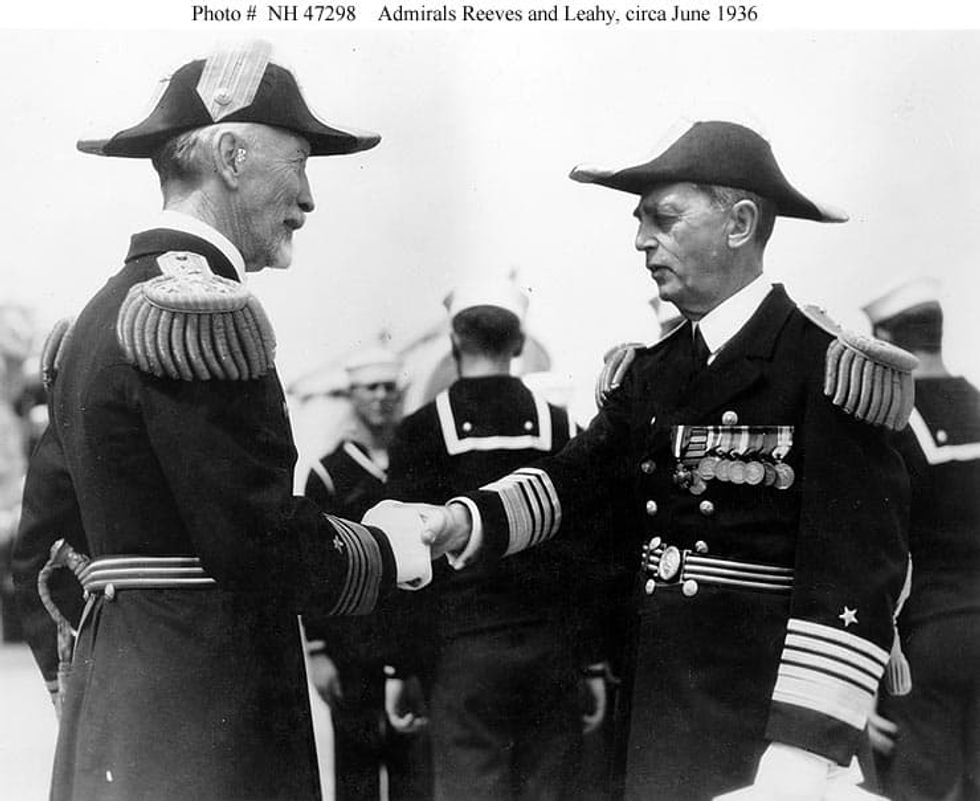 How many WWII-era Admirals were issued that hat?
Leahy was the first officer to make the rank. He was the senior officer in the U.S. Navy and the senior-most officer in the U.S. military. He retired in 1939 but was recalled to active duty as the Chief of Staff to President Roosevelt and then Truman until 1949. During the latter years of his career, he reported only to the President.
2. General of the Army George Marshall

Gen. Marshall looks like he's already sick of your shit.
George Marshall was a major planner of the U.S. Army's training for World War I and one of Gen. John J. Pershing's aides-de-camp. He would need those planning skills when World War II broke out, as he oversaw the expansion of the U.S. Armed Forces and the coordination of U.S. efforts in the European Theater. After the war it was Marshall who helped rebuild Western Europe with an economic plan that came to be named after the man himself.
3. Fleet Admiral Ernest King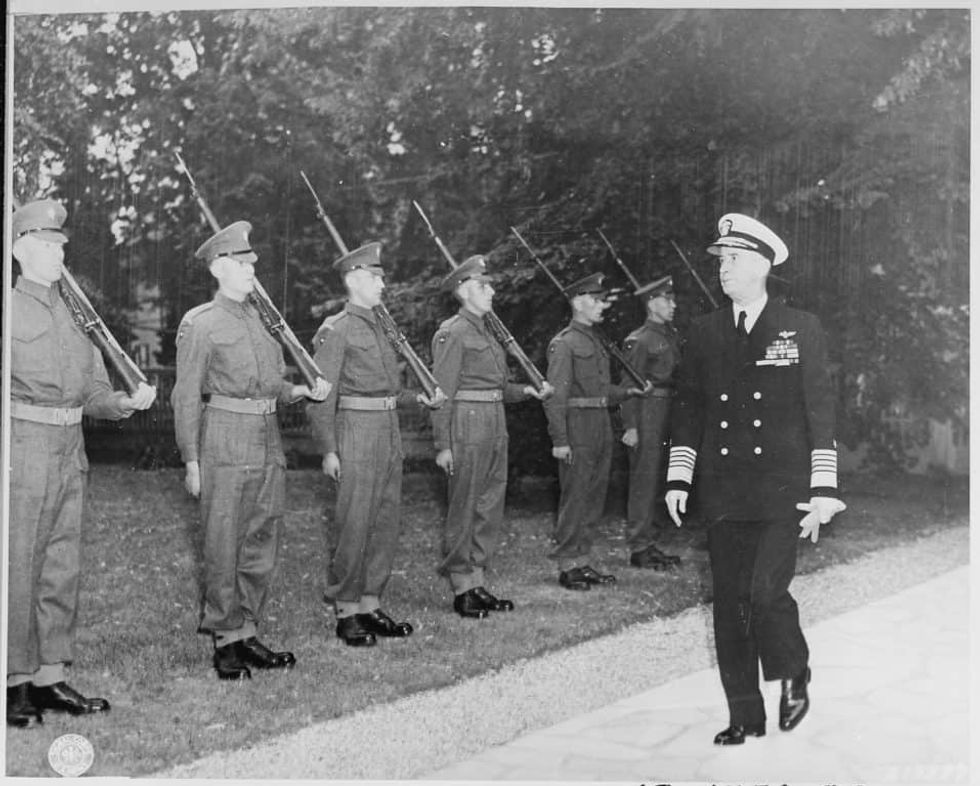 President Gerald Ford promoted Washington to this rank and title — essentially a six-star general — in 1976 to always ensure Washington would be the senior-most officer of any group.