Articles
August 27, 2020 12:05:02 EST
Everyone knows about the famous 4077th MASH, or Mobile Army Surgical Hospital. But if you ever wanted to see the kind of docs that Michael Bay or Jerry Buckheimer would do a movie about, look at the Air Force's Special Operations Surgical Teams, or SOSTs.
---
According to the U.S. Army, a MASH unit usually had about 113 people, while a 2006 Army release about the last MASH becoming a Combat Support Hospital, or CSH, notes that the CSH has about 250 personnel.
According to the Air Force web site, the SOST is much smaller. It has six people: an ER doctor, a general surgeon, a nurse anesthetist, a critical care nurse, a respiratory therapist, and a surgical technician.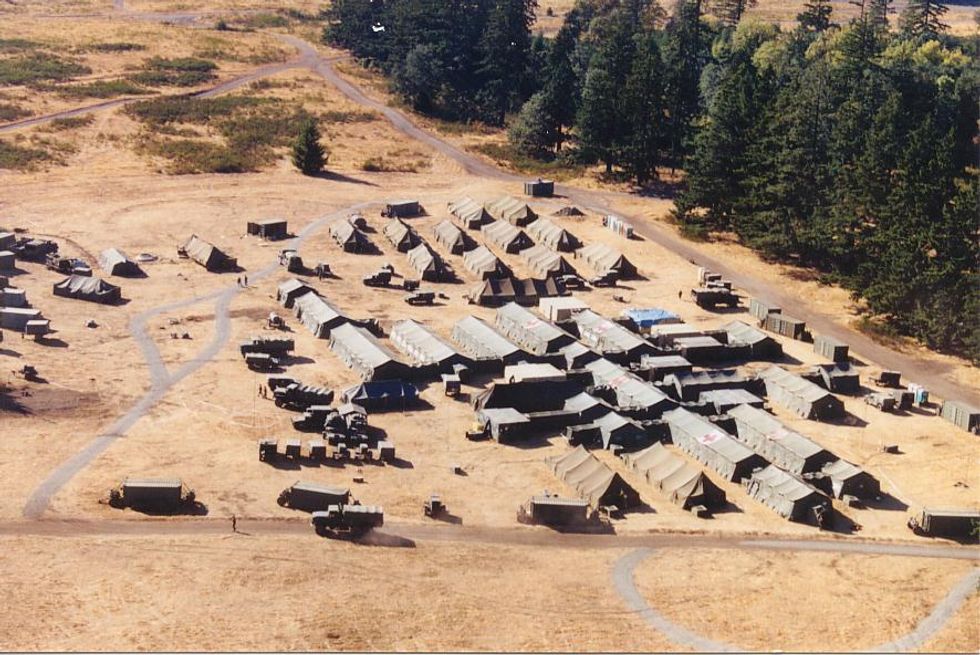 This is a typical Combat Support Hospital. (DOD photo)
The MASH and CSH have trucks and vehicles to deliver their stuff. SOSTs only have what they can carry in on their backs. Oh, did I mention they are also tactically trained? Yep, a member of a SOST can put lead into a bad guy, then provide medical care for the good guys who got hit.
In one Air Force Special Operations Command release, what one such team did while engaged in the fight against ISIS is nothing short of amazing. They treated victims who were suffering from the effects of ISIS chemical weapon attacks, handled 19 mass casualty attacks, and carried out 16 life-saving surgical operations. A total of 750 patients were treated by these docs over an eight-week deployment.
Again, this was with just what they carried on their backs.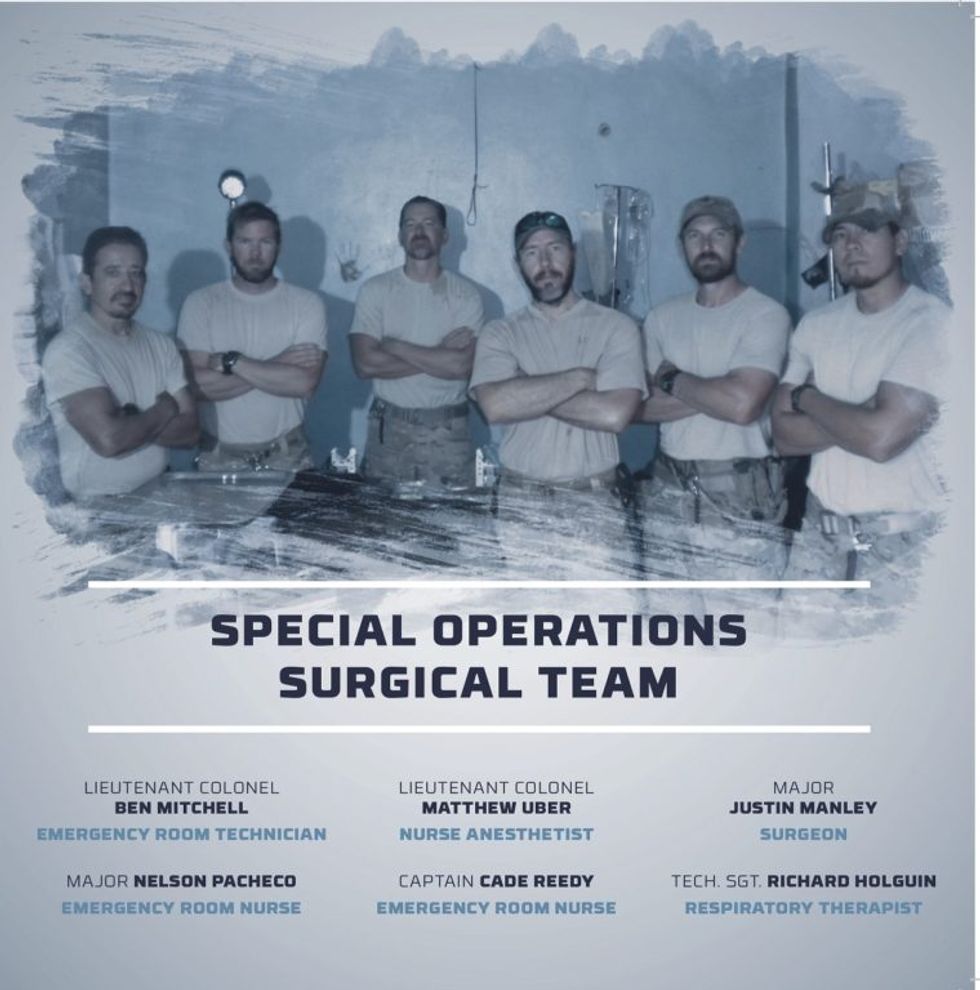 U.S. Air Force photo
At one point, the team was treating casualties when mortar rounds impacted about 250 meters away. The six members of the team donned their body armor, got their weapons ready, and went back to work. Maj. Nelson Pacheco, Capt. Cade Reedy, Lt. Col. Ben Mitchell, Lt. Col. Matthew Uber, Tech. Sgt. Richard Holguin, and Maj. Justin Manley are all up for Bronze Stars for their actions.
It takes a lot to get into a SOST. You can download the application here. One thing for sure, these are the most badass folks with medical degrees!