Articles
June 09, 2017 09:18:49 EST
A tank unit deployed to the National Training Center at Fort Irwin, California, for a training exercise had a big surprise when they were ordered to carry out an assault. Their movement was halted not by artillery and missiles, but by ones and zeros.
---
According to a report by DefenseSystems.com, the assault was thwarted by cyber weapons. While the exact nature of the hacking wasn't disclosed, the report did state that it targeted the radios and wireless communication systems on the tanks.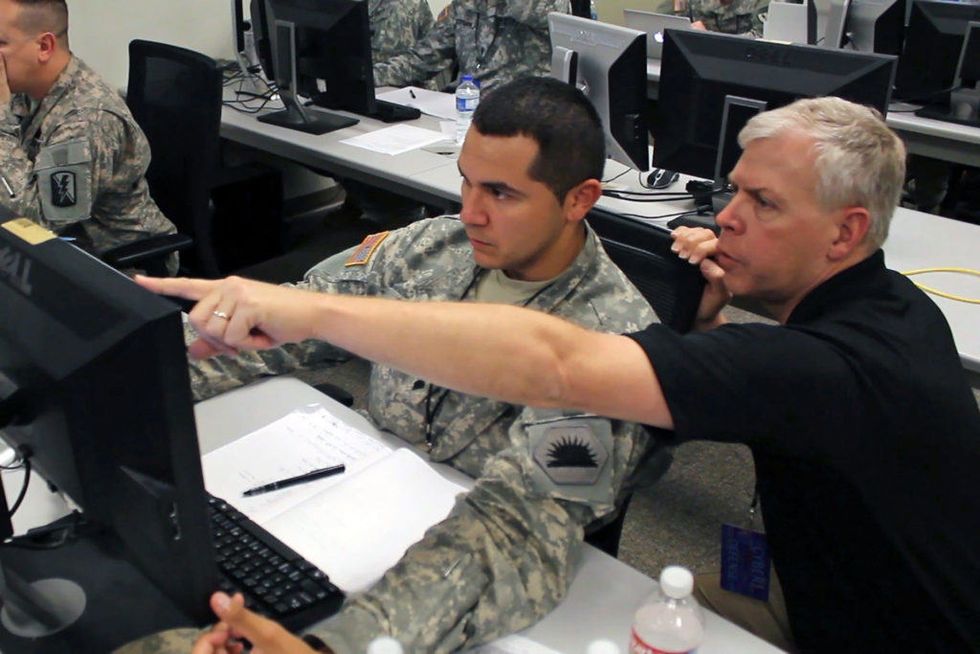 Photo: Capt. Kyle Key
"These tanks had to stop, dismount, get out of their protection, reduce their mobility," Capt. George Puryear told DefenseSystems.com. The need to do so resulted in their "defeat" in the training exercise.
Other electronic warfare and cyber warfare capabilities were also tested at Fort Irwin. In one of the tests, hackers were able to infiltrate into a network and provide false data to the commanders. The potential mischief that can be wreaked with that capability is endless – to include "tricking" a force into friendly-fire incidents.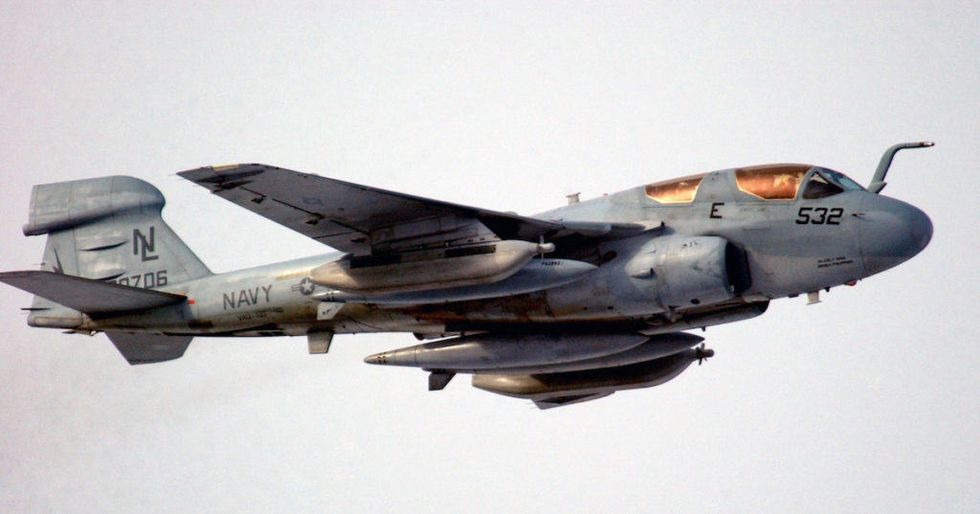 A US Navy (USN) EA-6B Prowler from the Electronic Attack Squadron-133 (VAQ 133), out of Woodby Island, Washington, takes off from Eielson Air Force Base (AFB), Alaska, in support of exercise NORTHERN EDGE 2002.
The implications of these exercises have not been ignored. The Army's Rapid Capabilities Office and United States Cyber Command have been working on technology to protect American battlefield networks from hackers. One of the systems being applied is a kit that can either be carried by troops or mounted on armored vehicles.
The kits, said to be more capable than the jammers used by aircraft to combat enemy air defenses, have the ability to recognize and analyze electronic signals. During combat operations in Iraq and Afghanistan, electronic warfare planes like the EA-6B Prowler and EA-18 Growler were used to scramble enemy communications, but in combat against a country like Iran or North Korea, not to mention Russia, those planes may be needed for other mission.
M1A2 Abrams Main Battle Tanks move to engage targets during a joint combined arms live-fire exercise near Camp Buehring, Kuwait Dec. 6-7, 2016. The multi-day exercise was designed to test the efficiency of the U.S. Army and Kuwaiti Land and Air forces abilities to identify and eliminate enemies' anti-aircraft capabilities. Around 30 M1 Abrams Main Battle Tanks, two Kuwaiti AH-64 Apache helicopters, several Bradley Armored Fighting Vehicles, scout sniper teams, 120mm mortar teams, and M109 Self Propelled Howitzer artillery fire assaulted mock enemy positions during the exercise. (U.S. Army photo by Sgt. Aaron Ellerman)
The kits are slated to be tested during a NATO exercise known as Saber Guardian that will take place in Bulgaria, Hungary, and Romania. The Army is also looking at alternatives to the Global Positioning System, including the Adaptive Navigation System, which uses software algorithms to measure not only a cloud of atoms in the system, but also to analyze radio, TV, and even lightning strikes to generate accurate positions. The Army is also developing the Spatial, Temporal and Orientation Information in Contested Environments program, using long-range signals, data sharing, and self-sufficient tactical clocks to overcome jamming.
Those two systems and as many as five others could begin testing in 2018, according to Maj. Gen. Wilson A. Shoffner, the Rapid Capability Office's director of operations.