Articles
September 09, 2020 13:07:00 EST
Special operations forces are a diverse lot.
---
The Green Berets can bring in engineers, comms specialists, and even weapons specialists. The Navy SEALs bring their own lethal skills, as do Navy EOD personnel. The Air Force, though, has shown it can deploy surgical teams that can operate in remote conditions, combat controllers, pararescuemen, and other specialists.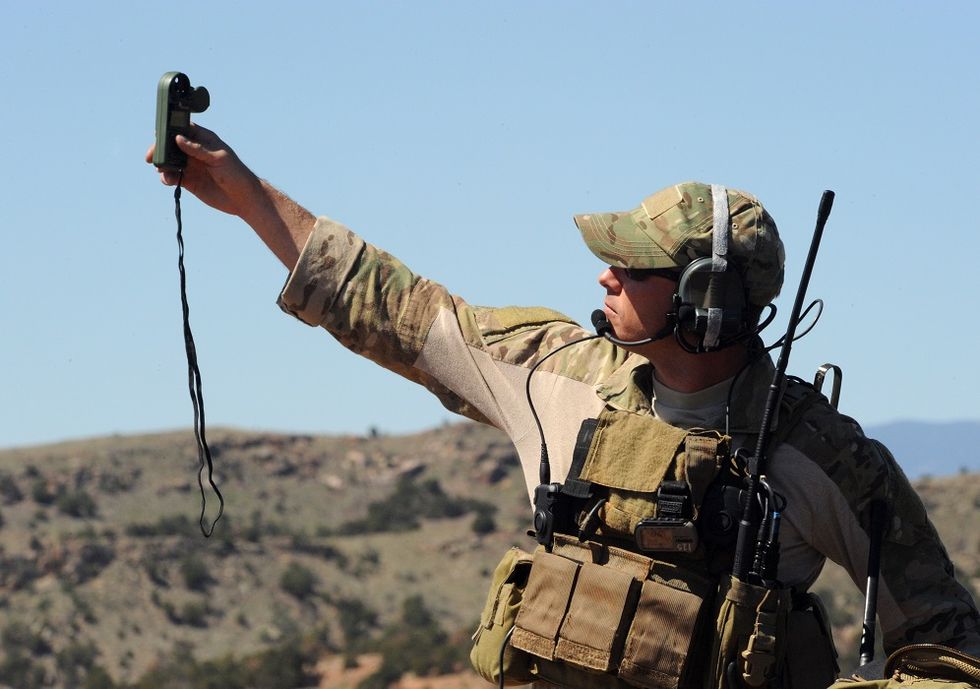 A Special Operations Weatherman with the 125th Special Tactics Squadron takes readings during training at Fort Carson, Colo., April 21, 2012. (U.S. Air Force photo by Tech. Sgt. John Hughel, 142nd Fighter Wing Public Affairs)
Perhaps the most interesting of those other specialists are the Special Operations Weathermen. Yeah, that's right – the Air Force has trained meteorologists who can go in with other special operations personnel. Now, you can understand a unit like a special operations surgical team, but why a weatherman? At first glance, that doesn't make a lot of sense.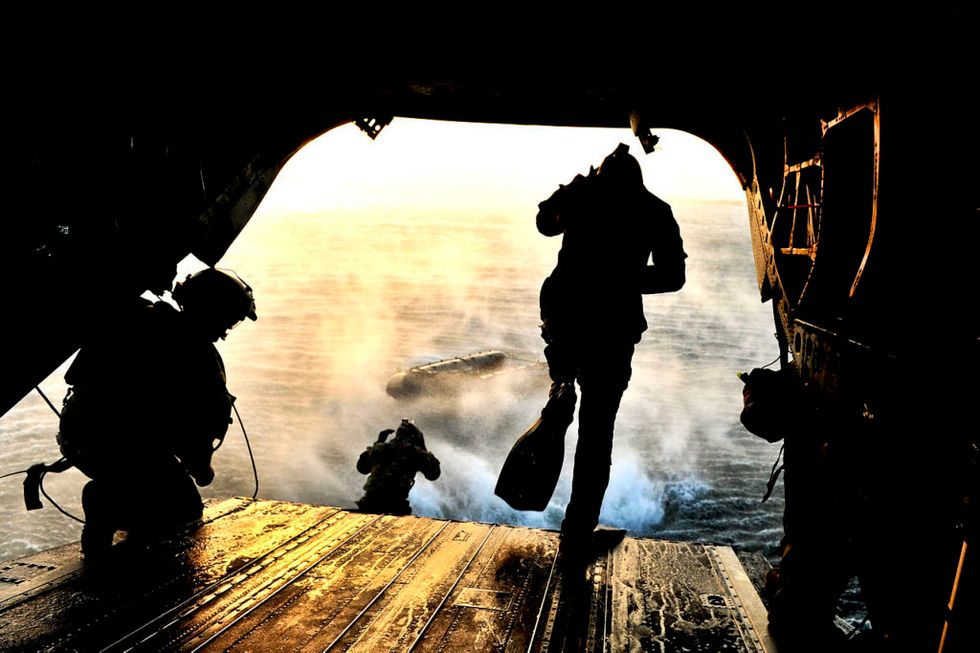 Members of Air Force Special Operations weather teams participate in a training scenario on a CH-47 Chinook during Emerald Warrior at Hurlburt Field, Fla., on March 7, 2012. (USAF photo)
Believe it or not, weather matters in military operations. Air drops in Sicily in 1943 and during the invasion of Normandy on D-Day were greatly affected by the wind. Today, even with GPS, air-dropping supplies depends on knowing what the wind will be like. While the "little groups of paratroopers" are legendary, the better outcome is to have most of the troops and supplies land together.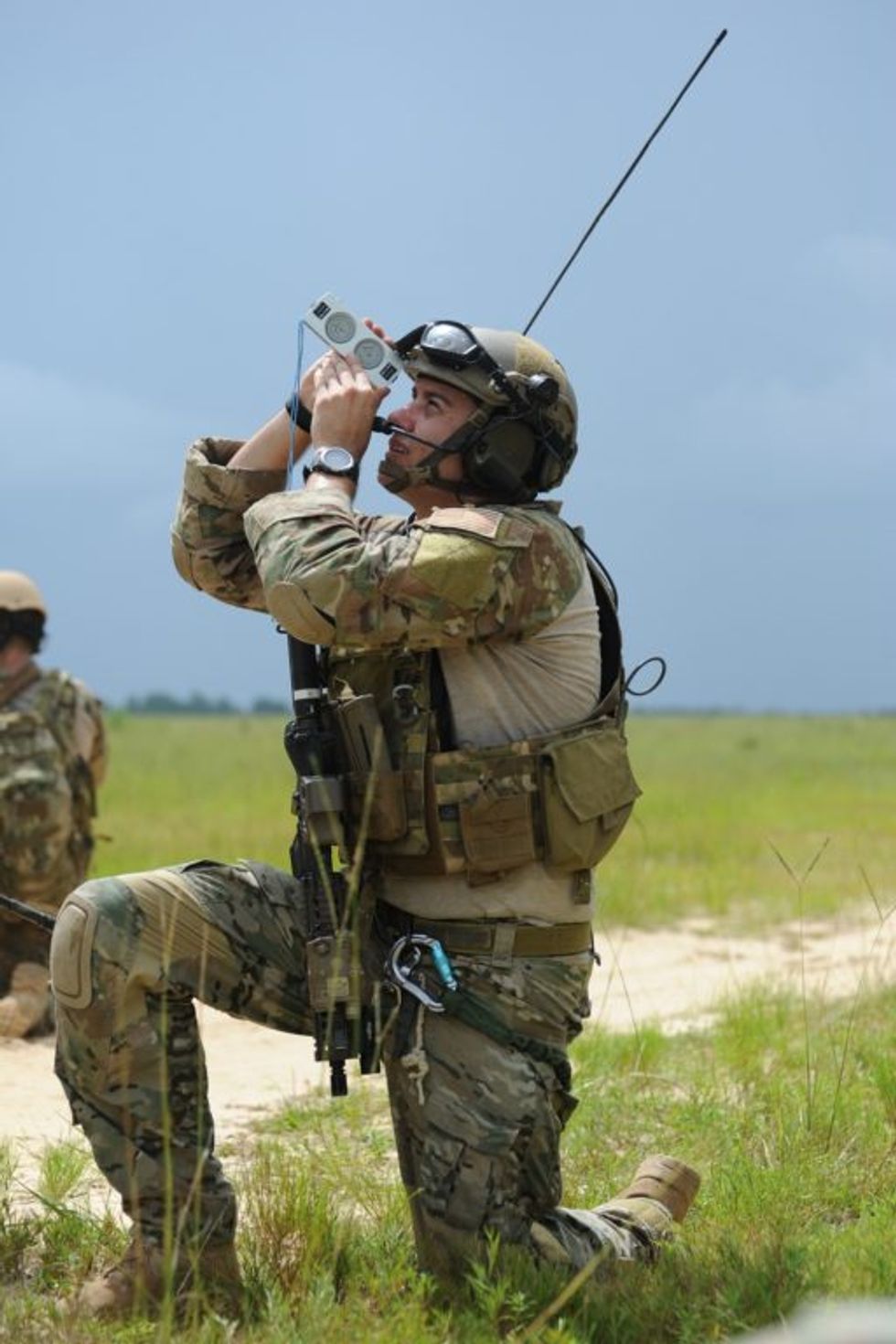 Staff Sgt. Stephen Petche, 10th Combat Weather Squadron, takes observations after releasing a weather balloon during a training exercise July 31, 2013 at the Eglin Range, Fla. SOWTs provide immediate and accurate weather information and forecasts deep behind enemy lines. (U.S. Air Force photo by Capt. Victoria Porto)
These "weather commandos" need to attend eight schools from across the country to earn their gray beret, and spend 61 weeks in training. This involves everything from learning how to forecast the weather and to take the observations to learning small unit tactics to handling both water survival and underwater egress training. These personnel even attend the Airborne School at Fort Benning.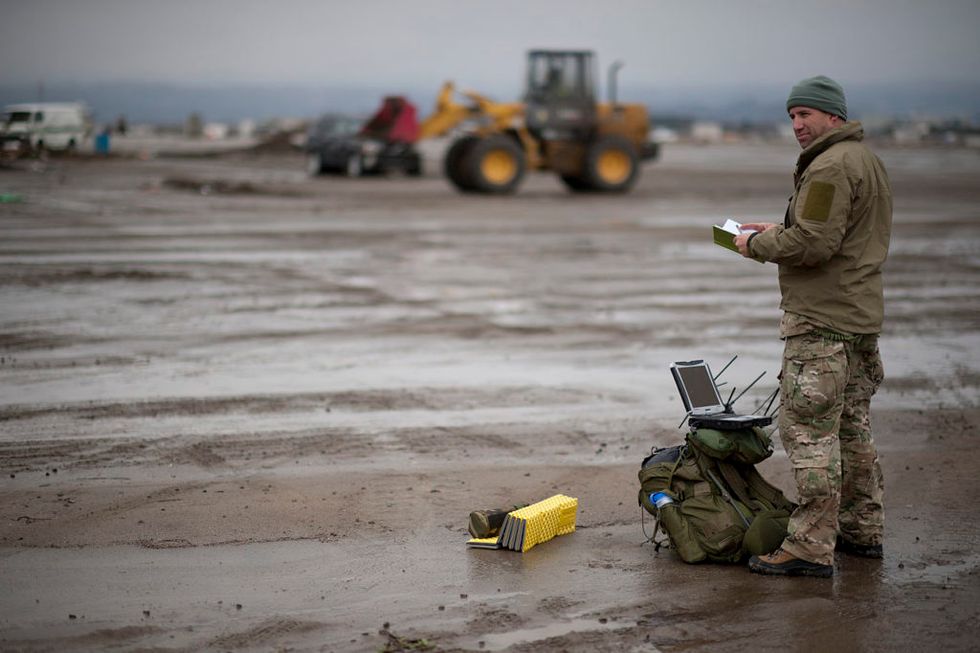 Staff Sgt. Christopher Allen, a special operations weather specialist from the 320th Special Tactics Squadron, scans Sendai Airport prior to conducting a weather observation here March 16. Sudden snow and low visibility threatened to prevent aircraft from landing at the airfield. A team from the 320th Special Tactics Squadron out of Kadena Air Base, along with Japanese emergency management organizations, cleared a section of the runway and re-established the control tower to direct flights in and out of the airfield. (U.S. Air Force photo/Staff Sgt. Samuel Morse)
Even after those 61 weeks, when they become Special Operations Weathermen, these "Weather Warriors" will spend a year in further training before they deploy.
They will head out, not only to help predict the wind and rain, but to help bring the pain on the bad guys.