Articles
March 01, 2017 04:00:47 EST
For most civilians, No-Shave November is the month of the year where we allow ourselves to grow what we think is the mustache that would make Tom Selleck weep. For Airmen of the U.S. Air Force, that month is March, or more commonly known as "Mustache March."
---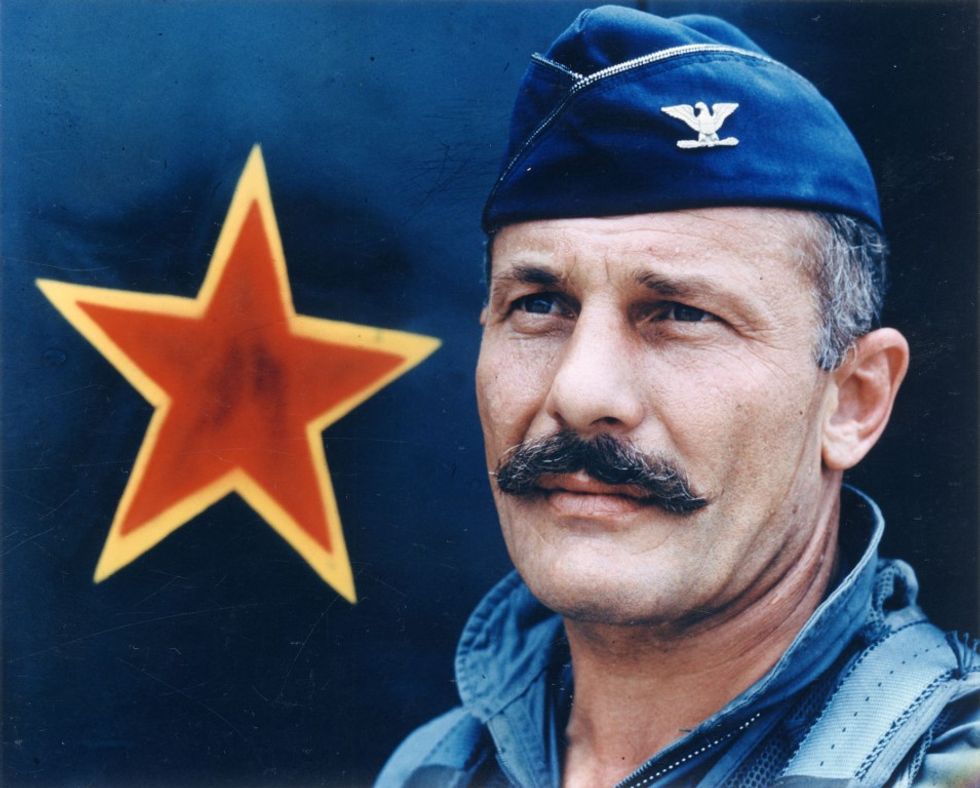 "A fighter without a gun . . . is like an airplane without a wing."
Mustache March is the mostly-unofficial mustache growing season in the USAF, which used to be a protest of the regulation against mustaches but became an act of defiance against dogmatic leadership. During the Vietnam War, Air Force triple ace Robin Olds decided to grow a distinctive, out-of-regs, handlebar mustache, which was later dubbed "bulletproof."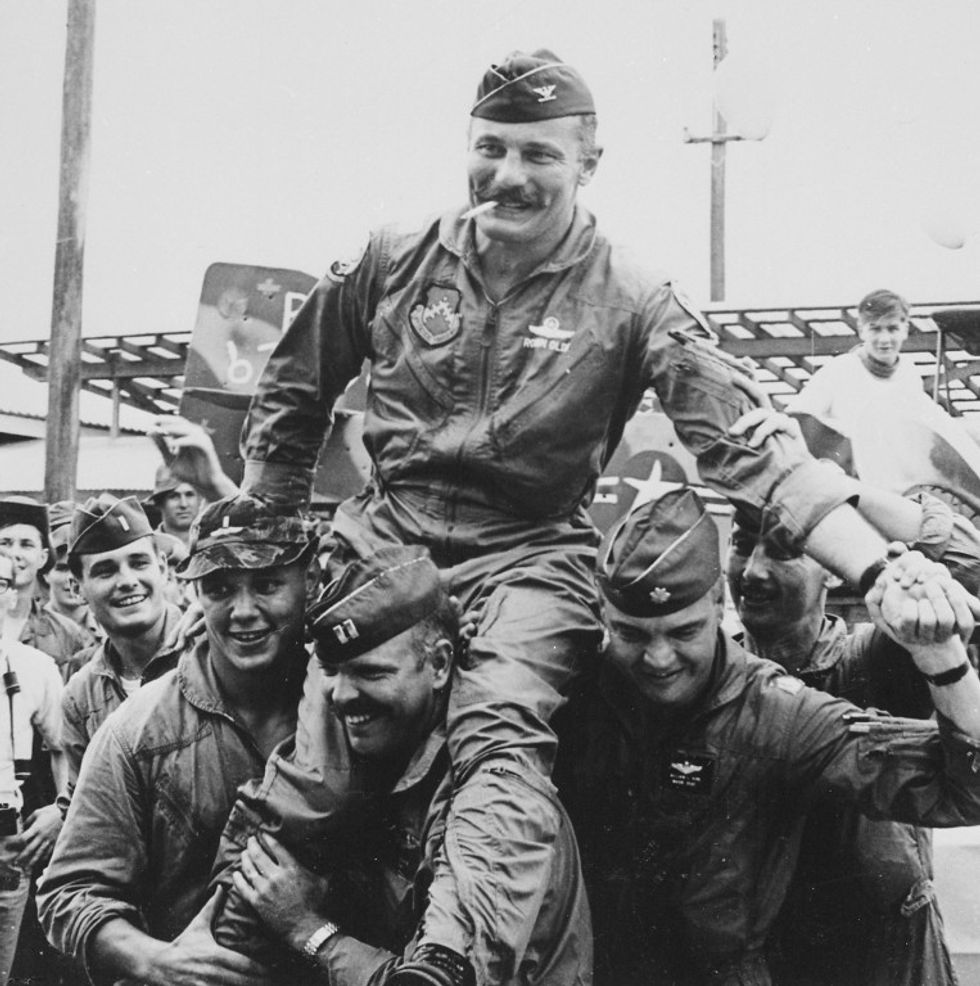 "Wolfpack" aviators of the 8th Tactical Fighter Wing carry their Commanding Officer, Colonel Robin Olds, following his return from his last combat mission over North Vietnam, on 23 September 1967.
Robin Olds is one of the United States Air Force's most legendary Airmen. He earned his Ace status with 16 victories in World War II and Vietnam. He grew the mustache just to annoy his superior officers, referring to it as "the middle finger I couldn't raise in PR photographs." Once his mustache reached its peak, the popularity of growing mustaches caught on with his Airmen. They loved it and began to grow their own. Even though he came to hate the 'stache, he kept it while he was in Vietnam, because it kept morale high.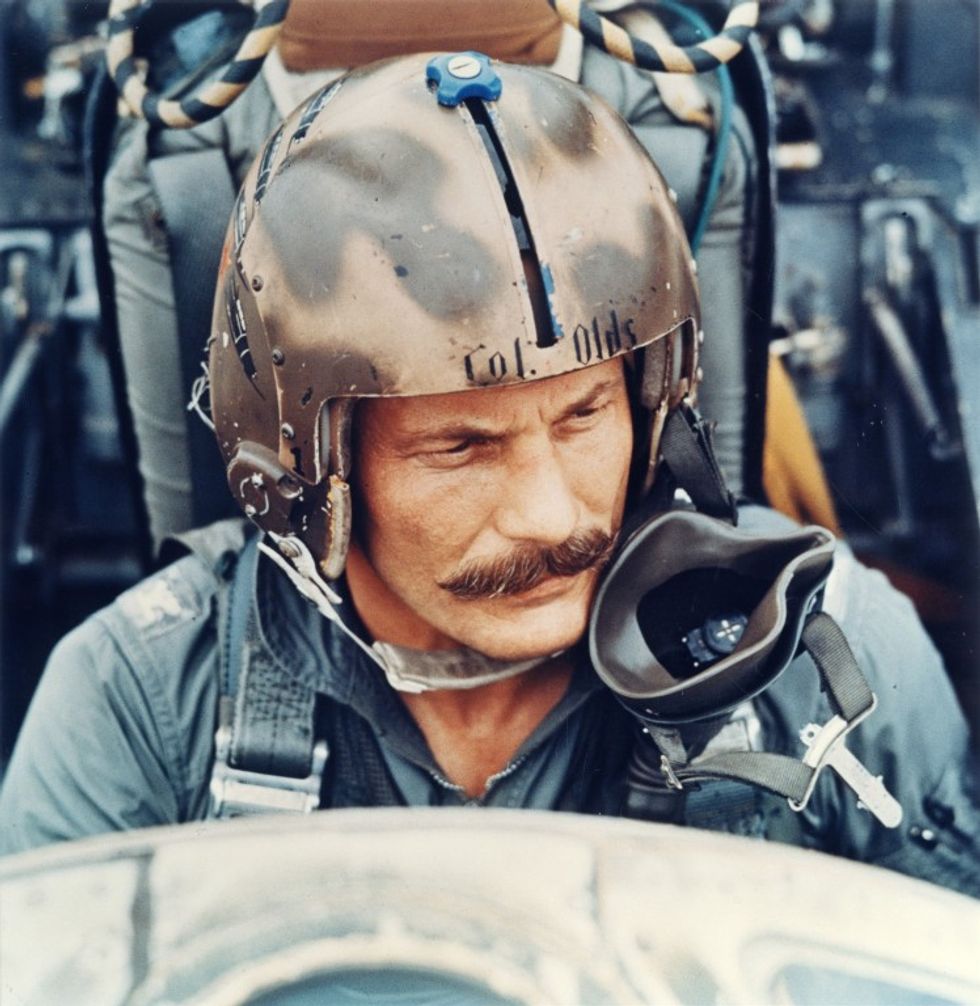 Then Col. Robin Olds seated in an F-4 fighter in Southeast Asia. The helmet he is wearing in the photo is on display in the National Museum of the United States Air Force in Dayton, Ohio. (U.S. Air Force Photo)
Dismissing the irony of an officially accepted act of defiance, in 2014 Air Force Chief of Staff General Mark Welsh challenged the entire Air Force to an officially sanctioned Mustache March to honor General Olds, who died in 2007. General Welsh did not participate in 2015, due to the controversy the inherently all-male contest caused among some female Airmen; the tradition lives on among other Airmen, in the same spirit of honor and defiance of Air Force facial hair regs.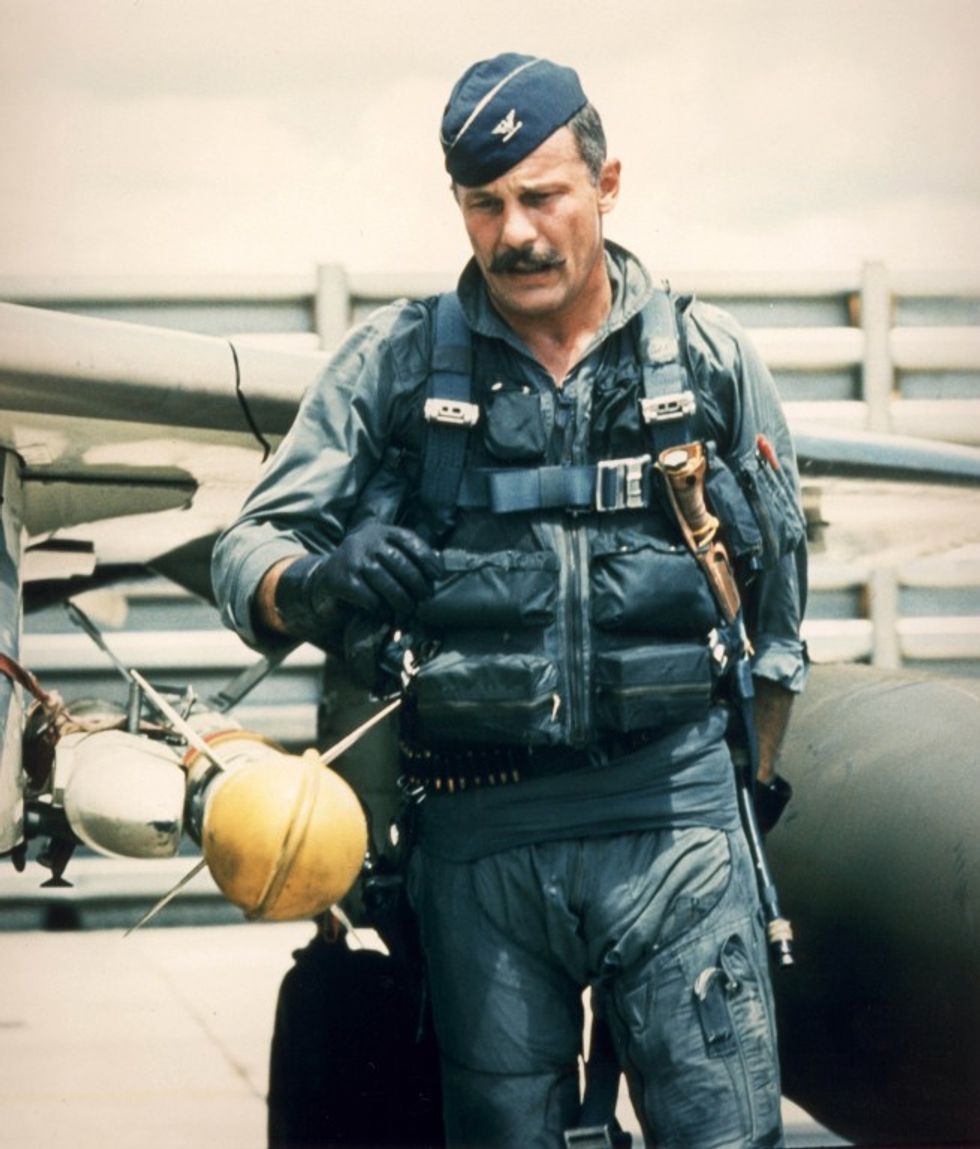 "The guy you don't see will kill you." - Robin Olds
You can be sure to see a lot of Air Force personnel as they come to work on April 1 cleared of their bulletproofing. So until then, celebrate with these photos of the legendary Robin Olds in all of his middle-fingered glory.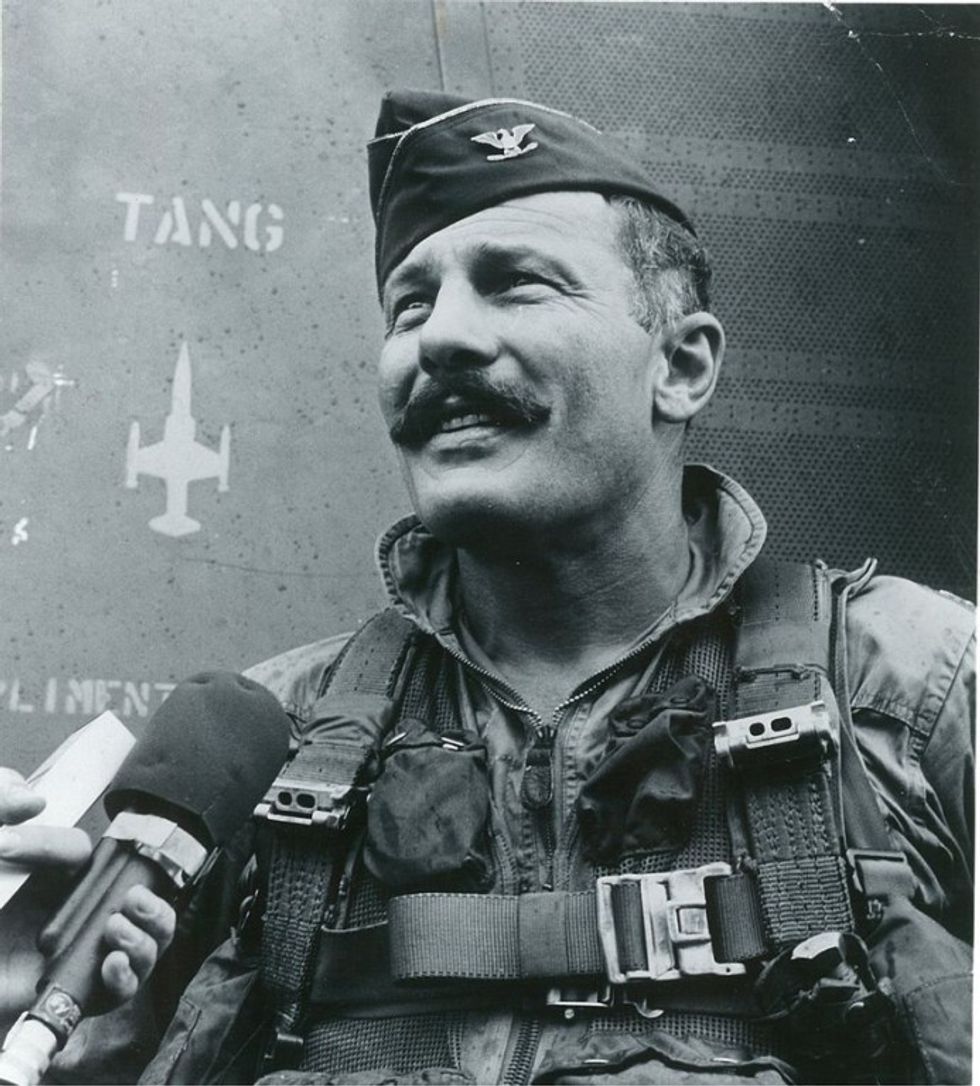 "Anybody who doesn't have fear is an idiot. It's just that you must make the fear work for you. Hell, when somebody shot at me, it made me madder than hell, and all I wanted to do was shoot back."