Articles
September 18, 2015 07:35:49 EST
When the Cold War was at its peak, America began spying on the Russians from space with the Corona Program. Corona used a system of satellites that flew over Russia, taking photos of sensitive and classified areas.
---
The problem with the early spy satellites was that digital photography had not been invented yet and digital scanning was in its infancy. The earliest spy satellites had to take their photos with film and then send the film back to earth.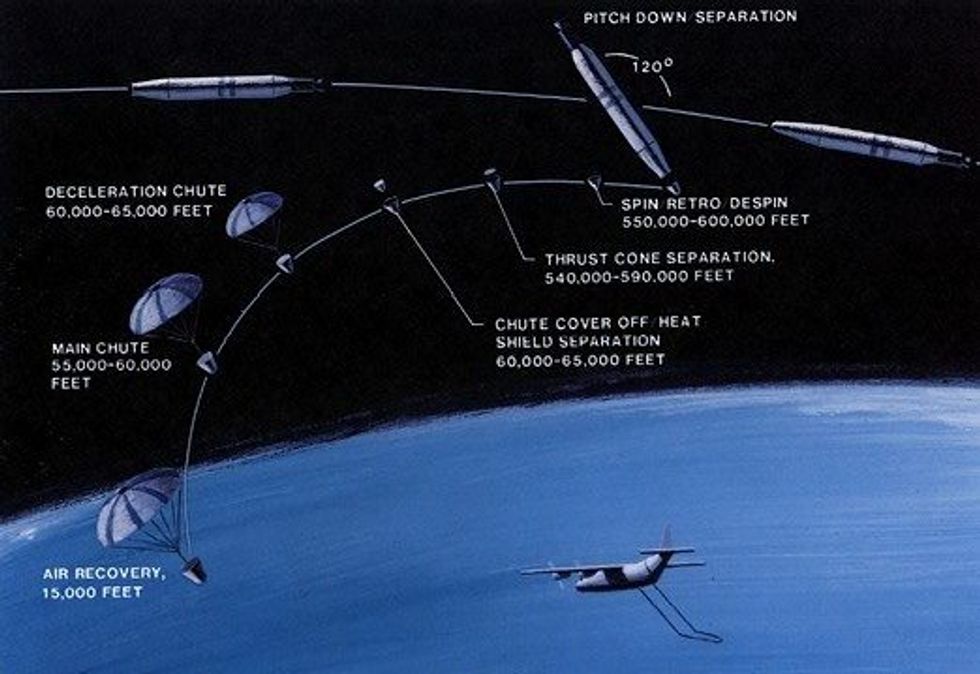 When the pilot missed the chute or it slipped off the hooks, the canister would fall into the Pacific ocean. For these instances, the units employed rescue swimmers who would deploy off of helicopters to retrieve the capsules.
Each successful recovery provided a treasure trove of imagery. The first successful recovery documented 1,650,000 square miles of the Soviet Union, more than 24 U-2 missions provided.
Over the course of the Cold War, the Corona Program was key in tracking Russian military developments. One of their most important discoveries was showing that the "missile gap" worried over by U.S. planners, a belief that the Soviet Union had drastically more missiles than the U.S., was backward. The U.S. had the larger and more capable stockpile.
The 6593rd deactivated in 1972 and the 6594th followed suit in 1986.
Blake Stilwell contributed to this article.