Articles
September 08, 2017 14:07:58 EST
Louisiana's famous Cajun Navy, the volunteer civilian group that with its small boats helped rescue victims of Hurricane Harvey, wants to assist Florida after Hurricane Irma.
---
Rob Gaudet, one of the volunteer network's organizers, spoke Sept 7. to Florida Sen. Marco Rubio to find out how the grassroots group might be of most help.
"They're ready to go," Rubio told the Miami Herald.
Irma is not expected to dump as much rain as Harvey, but forecasters worry about storm surge up to 10 feet in the state's southern peninsula.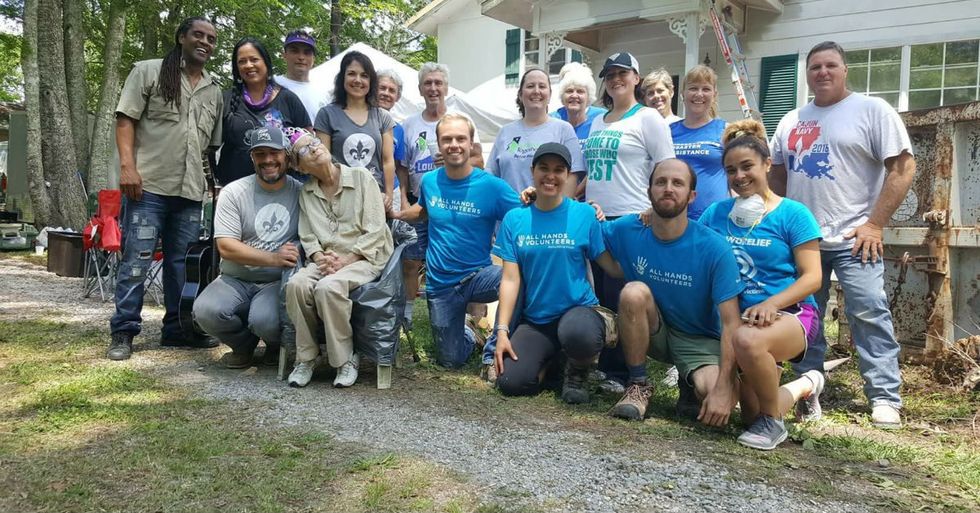 Image from Cajun Relief Facebook.
"There's a team of dispatchers that dispatch the Cajun Navy, that work from their homes or they work from coffee shops, literally taking request off of social media," Gaudet said, noting dispatchers can be -- and are -- anywhere in the country. "We use mobile technology that the boaters carry along with them, and so we dispatch them to perform rescues."
Rubio's suggestion: that Gaudet's volunteers, with their shallow-water boats, consider navigating narrow canals in South and Central Florida to reach victims if Irma's storm surge leaves wide areas unreachable by car or deeper-water vessels.
"Biscayne Bay is like a basin," said Rubio, a recreational boater himself. "It's like a bowl of water that's going to get potentially pushed inward."