Articles
December 09, 2016 12:03:42 EST
In the hours after Paris was liberated from the Nazis in 1944, three Allied vehicles — two French tanks and an American Jeep — slipped into the city on a dangerous, top secret mission carrying an intelligence agent and a handful of nuclear scientists.
---
The operatives were members of a special detachment of the Manhattan Project called the "Alsos Mission." They were hand-picked to scour the recently-liberated countryside for intel on a German nuclear superweapon.
In 1938, German physicists Otto Han and Fritz Strassman were the first to split the atom, putting the Nazi Reich far ahead of the Allies in developing nuclear weapons. And with the development of the V-1 and V-2 rockets, the threat of a long-range destructive superweapon was very real.
The U.S. needed to know just how far along the Nazis were and they needed specific skills – in this case, nuclear scientists – to understand and determine their progress.
In the upcoming Star Wars film "Rogue One: A Star Wars Story," the Rebel Alliance recruits Jyn Erso to work with a team led by Rebel intelligence officer Cassian Andor to steal the schematics of the Imperial superweapon, the Death Star. Erso's unique skills and connections as a criminal are what make her the right choice.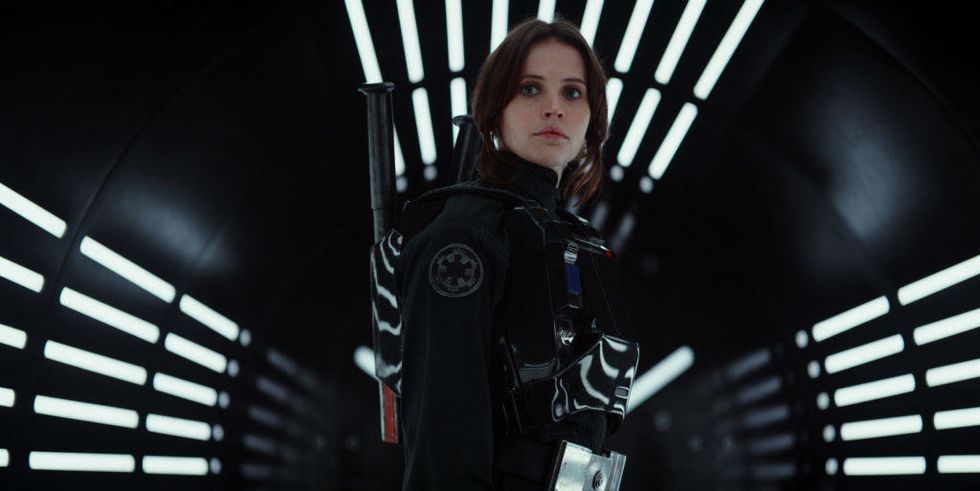 Replica of the German experimental nuclear reactor captured and dismantled at Haigerloch.
Once inside Germany, Alsos operatives captured prominent scientists and their research, and destroyed processing plants, removed experimental technology and nuclear material, and – most importantly – kept all of it out of the hands of the Soviet Union.
"It's because no one was really paying attention to them," says Houghton. "Everyone was paying attention to the conventional forces, so they were able to move around Europe and capture up all these scientists and all this nuclear information. They're able to eventually determine that there was no German bomb, but they were very worried at first. The rumor persisted well into the later days of the war."
"Rogue One: A Star Wars Story" is in theaters Dec. 16th. You can catch more of Dr. Vince Houghton on the International Spy Museum's weekly podcast, Spycast, on iTunes and AudioBoom.